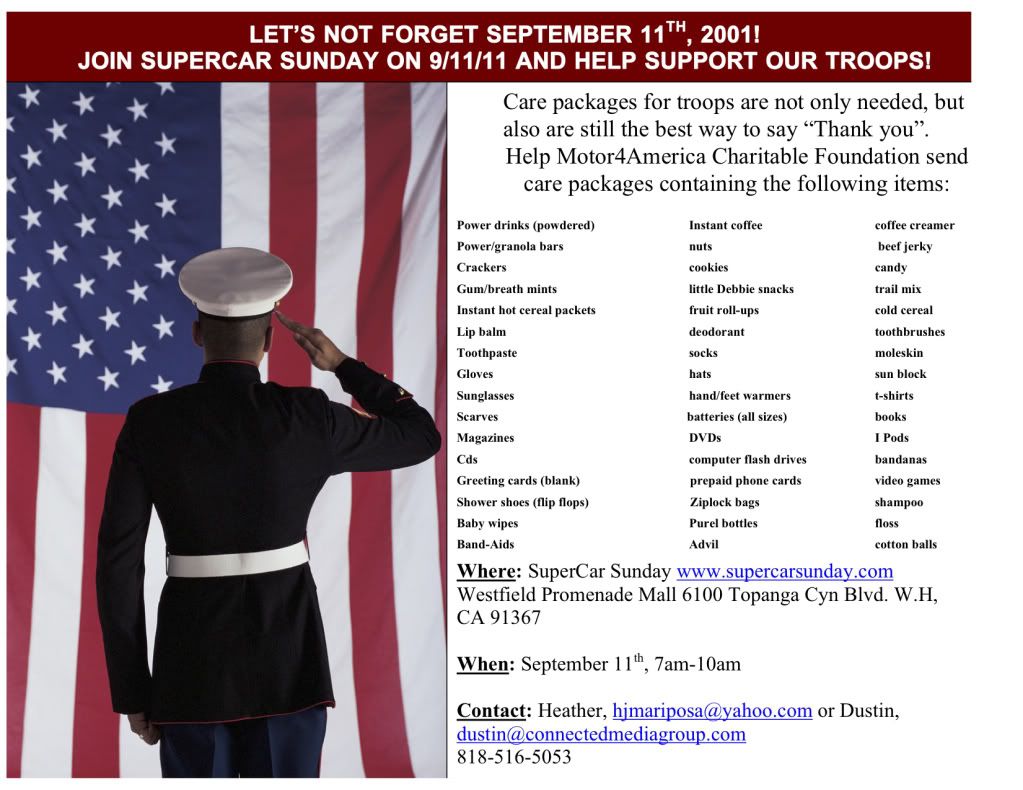 PLEASE SHARE THIS!
If you are coming to SCS on Sept. 11th, please see the attached flier and bring some products we can send to our men and women defending our country!
Please share this on Facebook and with all of your friends! Let's make this a huge event!
Invite all the clubs, repost on forums, link, go viral!