USE BELOW LINK FOR OFFICIAL GROUP BUY THREAD!!!
http://www.camaro5.com/forums/showthread.php?t=331931
BE SURE TO CHOOSE A POLL OPTION IN NEW THREAD THAT IS CLOSEST TO WHAT YOU WANT!
SEE YOU IN THE NEW THREAD!
I've been in communications with Cipherauto in reference to their harness bar. I've spoken with the main guy John at length and he has very willingly offered a group buy opportunity for us. Once interest is gauged....he will offer us pricing "nowhere near retail". (Harness Bar comes in black or silver)
PLEASE use POLL for better tracking of interest! If you'd like a harness and/or seats...please select that on the POLL as well as he may offer us better pricing there as well.
The harness bar mounts directly to OEM locations and serves a FEW purposes:
-Adds rigidity to the frame to lessen body "flex" during cornering
-Provides the ability to utilize a 4-5pt mounting harness
-GoPro mounting
I've included pics and a couple links for quick reference:
http://www.cipherauto.com/Harness-Bar/Chevy
http://www.cipherauto.com/Racing-Harness
They have a TON of seats to choose from but this is the one they test fit in the Camaro:(sold in pairs)
http://www.cipherauto.com/BRacing-Se...2-Viper-Series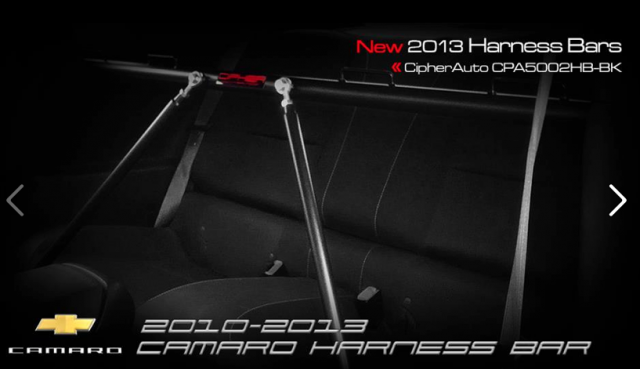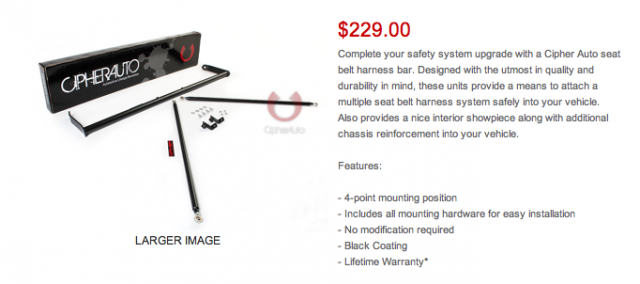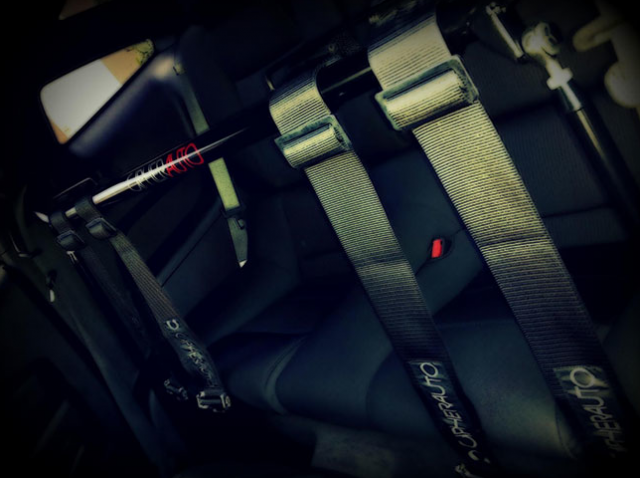 Additional pics:
Better inside look: -again, mounts to OEM locations!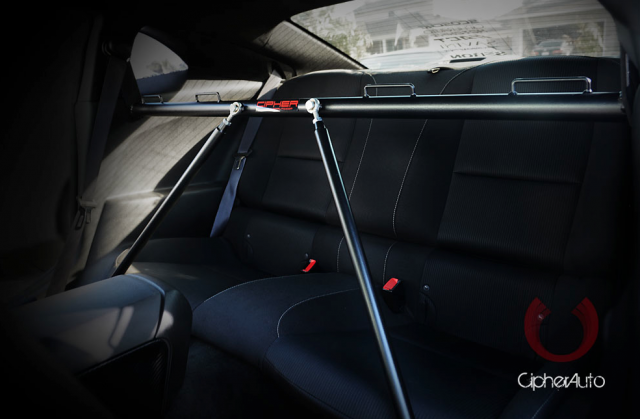 Silver: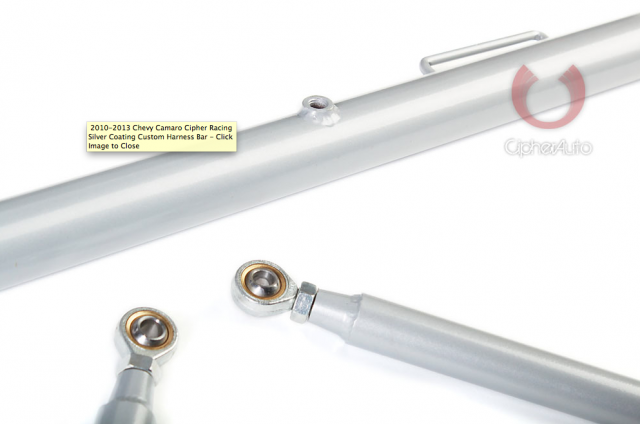 4pt Harness: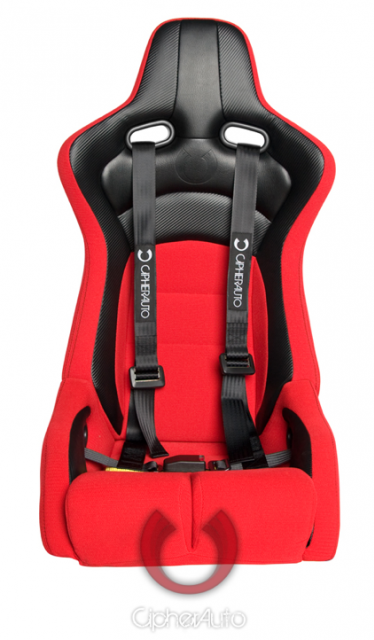 5pt Harness: (requires seats with "submarine" hole for lower strap)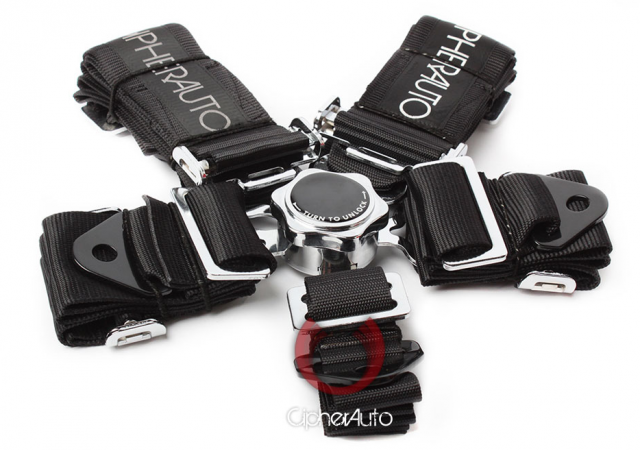 QUESTIONS ASKED AND ANSWERS:
Q: Can tank plates be added to GB if seats are purchased?
A: see new thread
Q: How long will this GB interest be gauged and "closed"?
A: see new thread
Q: Do seats and/or harnesses HAVE to be purchased in pairs?
A: see new thread
Q: Do the harness sets works with the standard camaro seats?
A: see new thread