Sorry for the super late notice everyone, I'm at a new branch and have been putting in major hours. Here are the details:
September 11, 2011
The Route.
Meet at 10:00am, or earlier for the Supercar Sunday Meet. 9/11 is a special meet. We roll at 11:00am. Both he meeting and ending point is:
6100 Topanga Canyon Blvd in Woodland Hills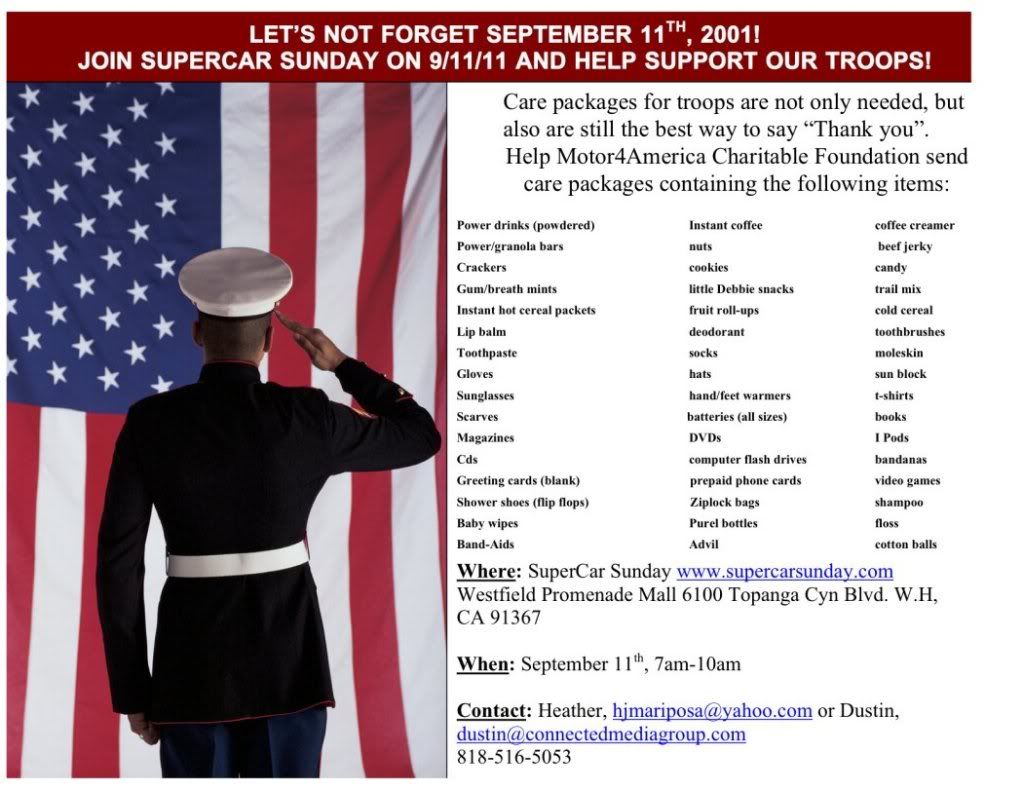 You can also see us on Facebook, and invite your friends to the cruise.
http://www.facebook.com/Motorgen
Original thread here.