Ok:
Here they are from the plating company.
Regular chrome, and black chrome. I am using 5th gen caps for the black chrome pictures, and 4th gen caps for regular chrome, so you can see how they look.
These are not etched yet, and pictures will be posted very damn soon with the etching on them.
I need to get the pricing straight for the chrome work, and we will be listing these.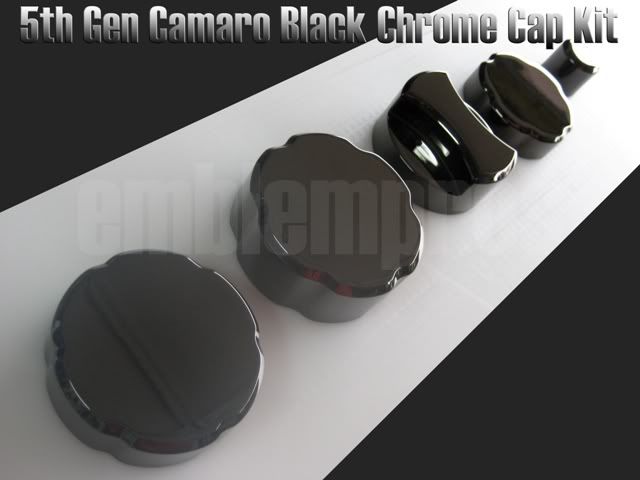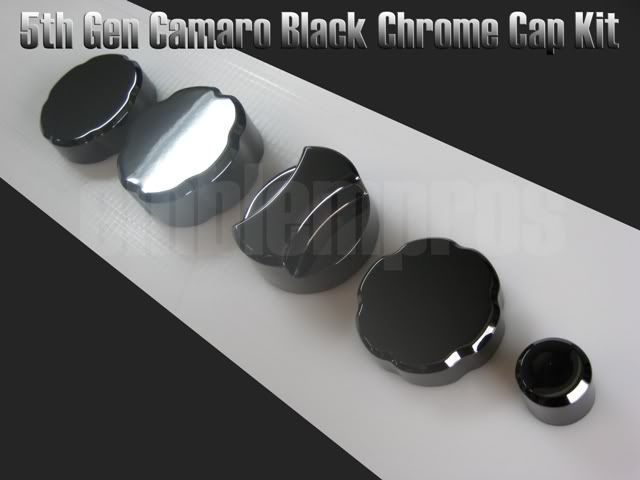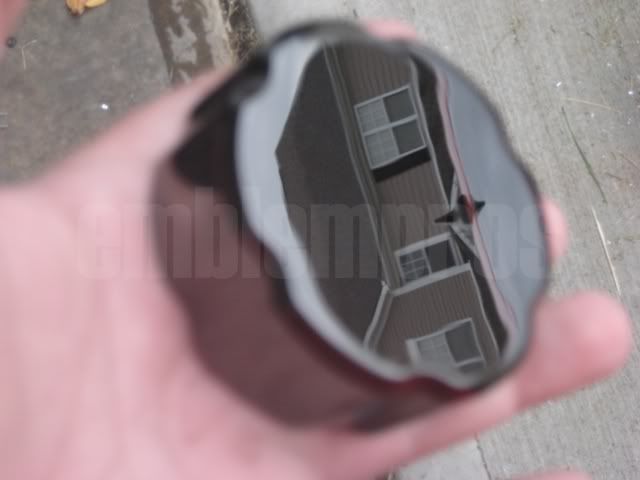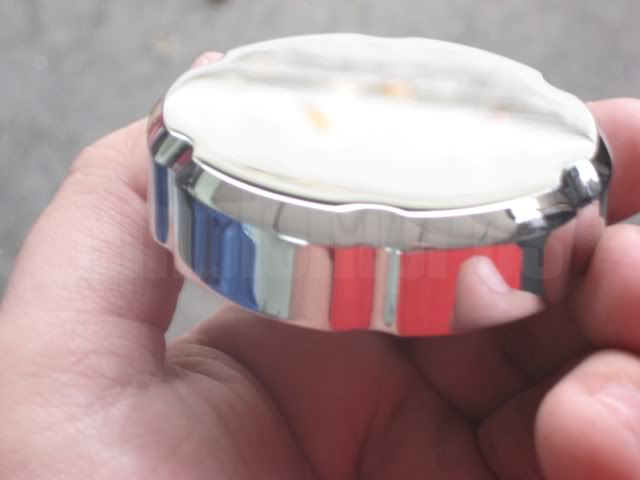 Bottom side shows the real deal: Check the cap thickness out!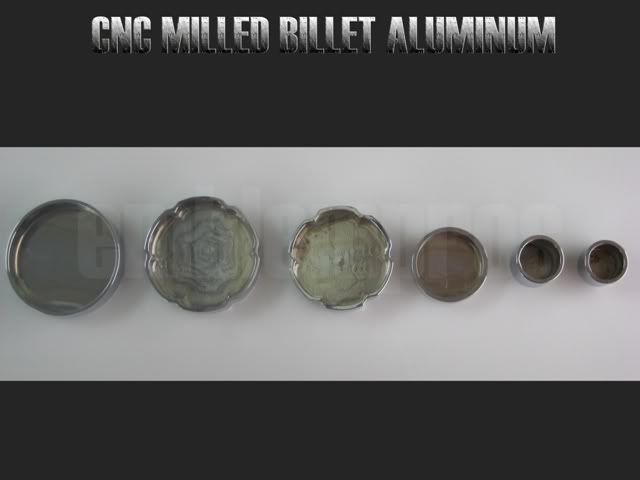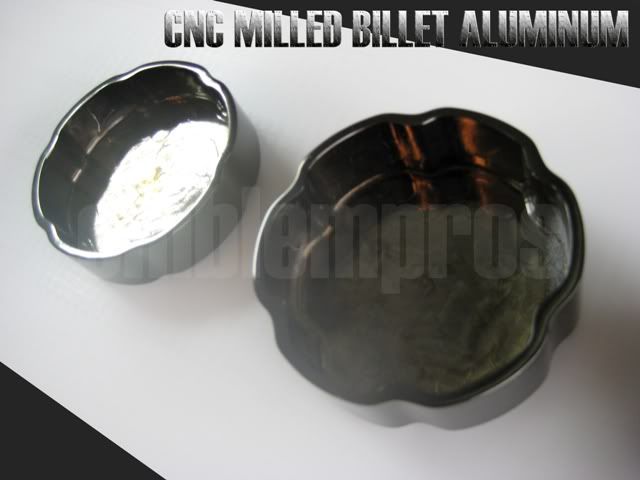 Precision duplicated every time.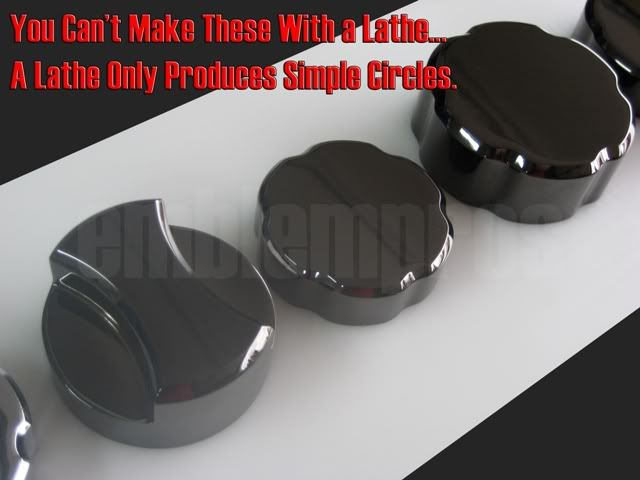 Stay tuned........... Things happening quick now!
Thanks, Roger