These pictures will document some of the work done as everyone likes staring at build thread porn.
I went with a Comp Cam Stage II Blower Cam that Vengeance spec'd out. It has great drivability and street manners and pulls hard right to the rev limiter...which we left stock for now as it is still a cast piston engine at this point.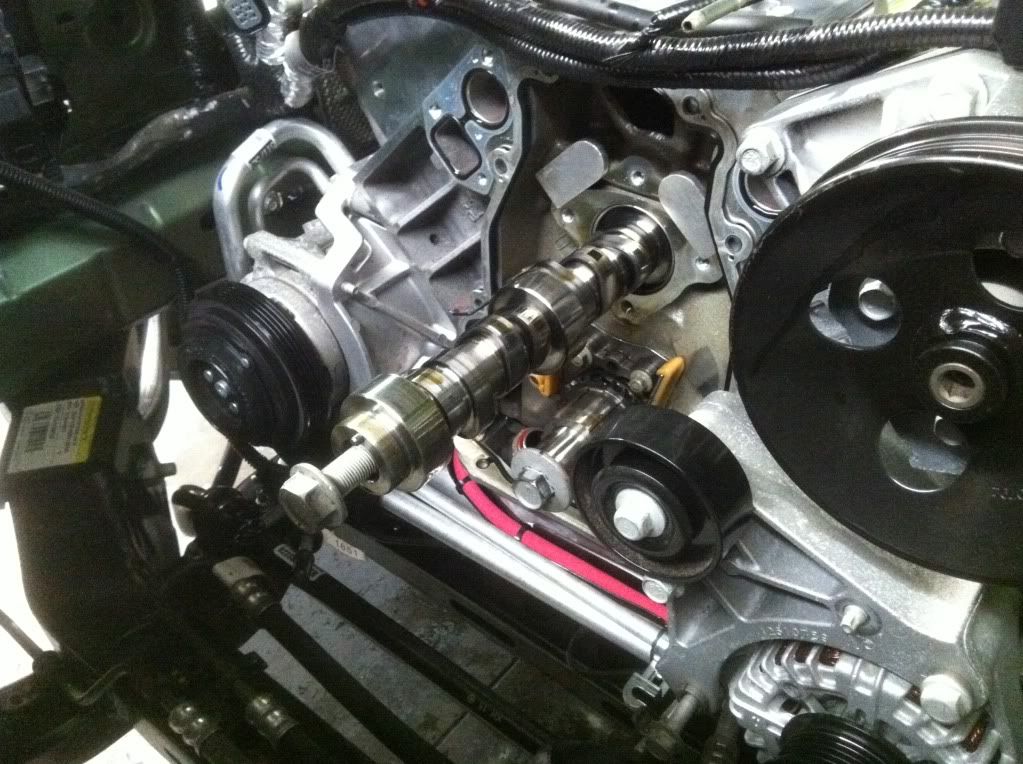 TEA Dual Gold Valvesprings are being swapped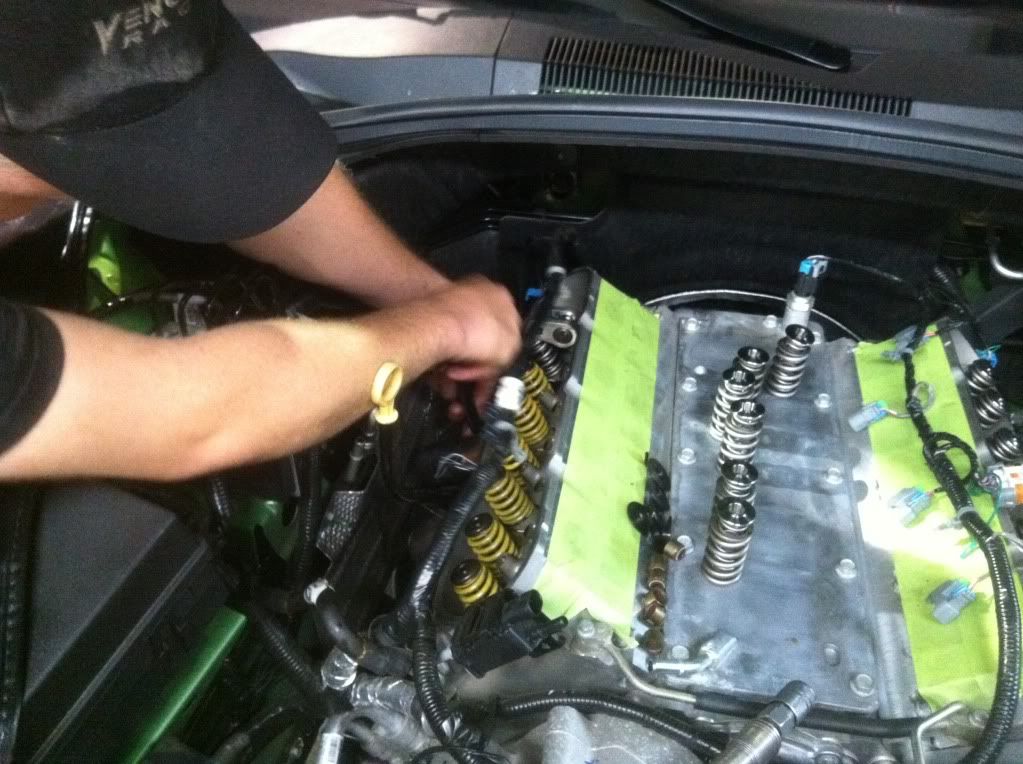 One head completed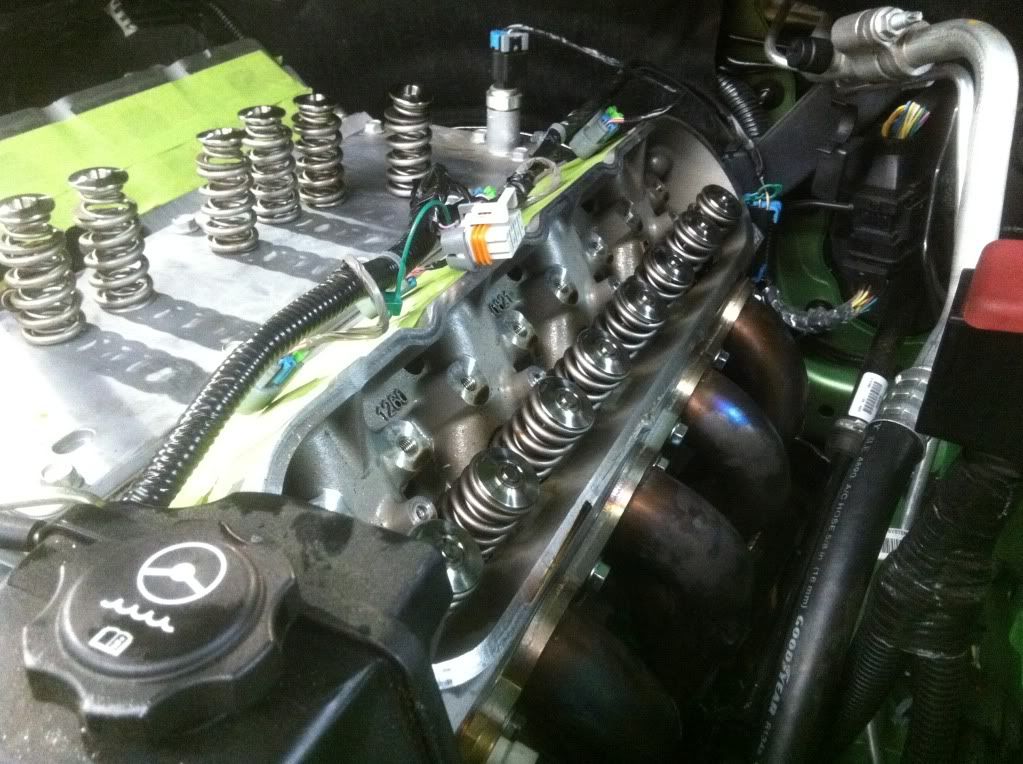 Hendrix Street Slayer Twin Carbon Clutch Going in...This clutch is amazing!!
I have to say I totally dig the way the Whipple looks, feels etc. This is an INCREDIBLE choice for a street car....gobs of bottom end torque and an instant smile when you can be rolling down the road in 3rd gear and BLAZE the tires!! I really am 42 but I guess still a kid at heart because that makes me laugh out loud.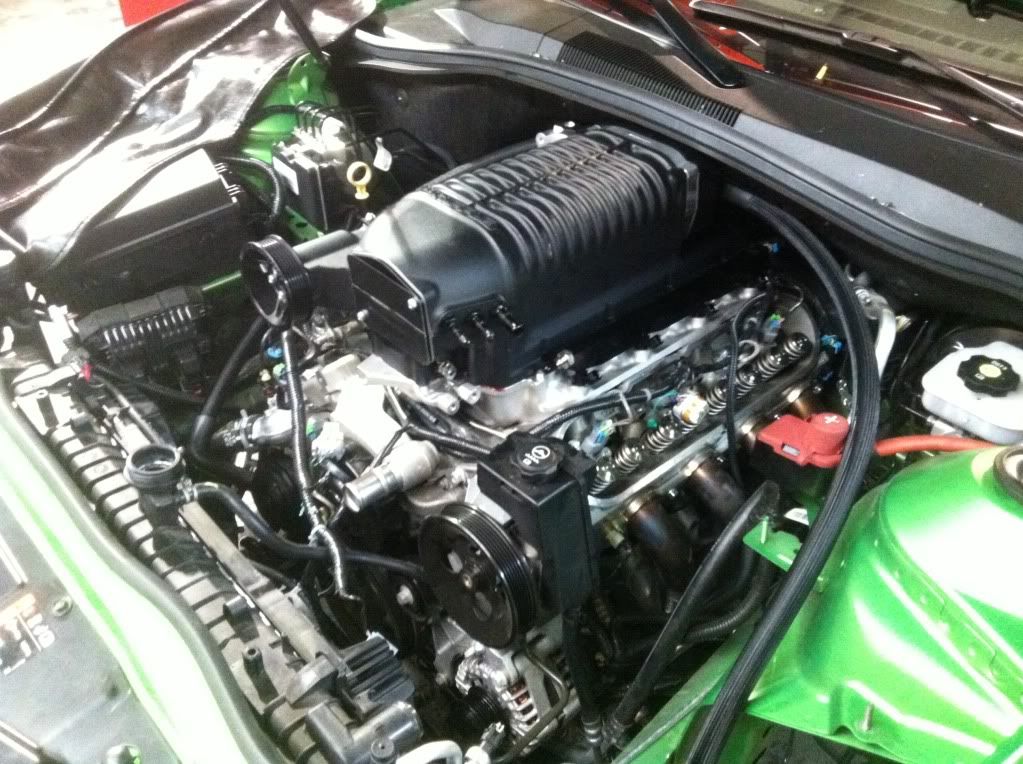 Tank is dropped and ready for the LPE twin in tanks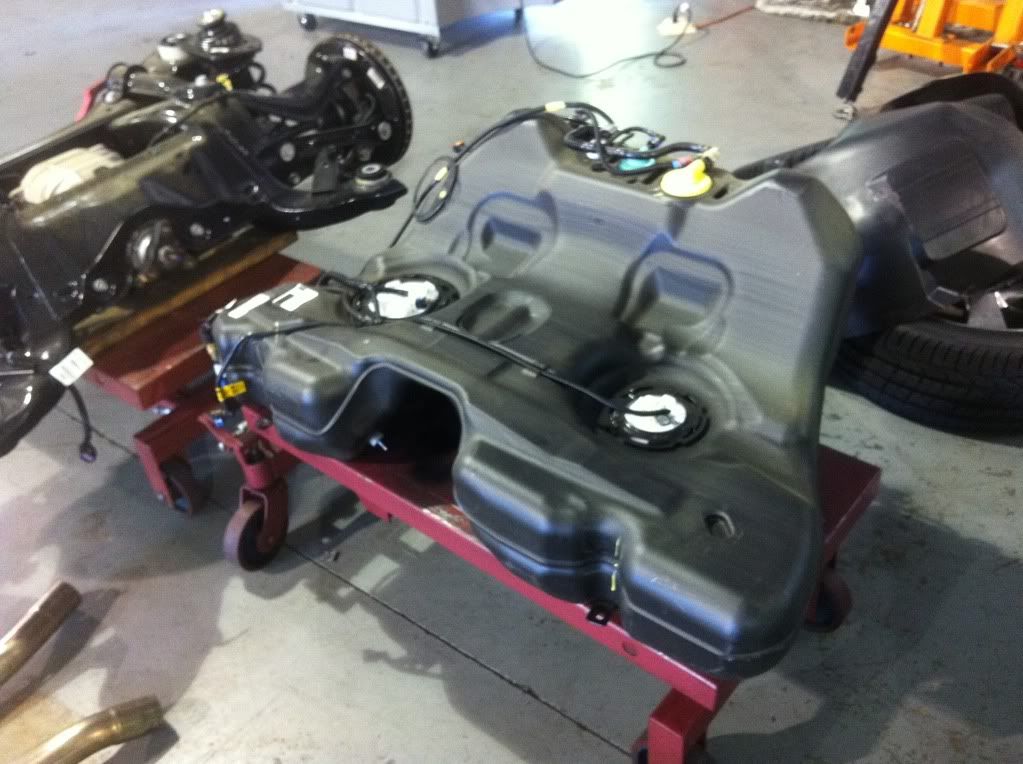 Charlie is buttoning up the connections for the whipple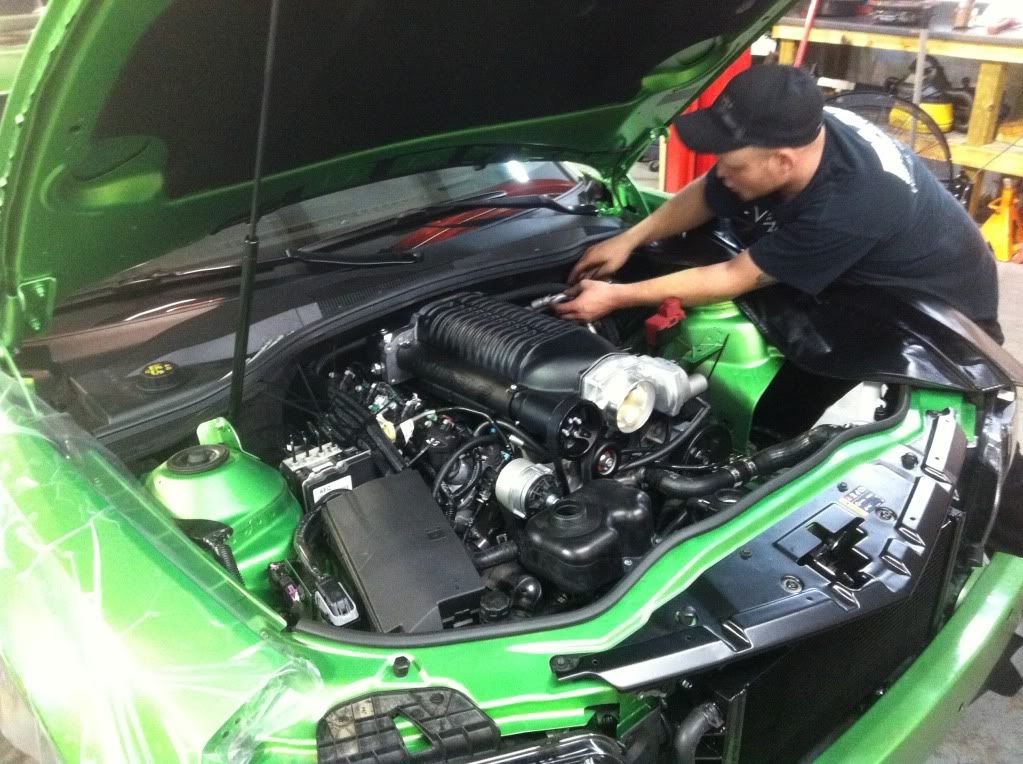 Pfadt Stage III Suspension laid out ready for install! I debated back and forth on just going with lowering springs to save money and I ended up taking the cheap way out. Mistake.....A future post will show the drag specific coilovers that I have since installed.
Cradle dropped and suspension going on. One of the best mods you can do to a 5th Gen is a set of solid bushings from Pfadt. They tighten up the car nicely and even if you didn't feel how loose it was before, you will realize it afterwards. The springs an sways are AWESOME. Although I ended up changing the rear sway out for a Pfadt Drag Bar...that again is a future post.
Cradle back in and looking sharp
Charlie mounting the Snow Performance Meth Kit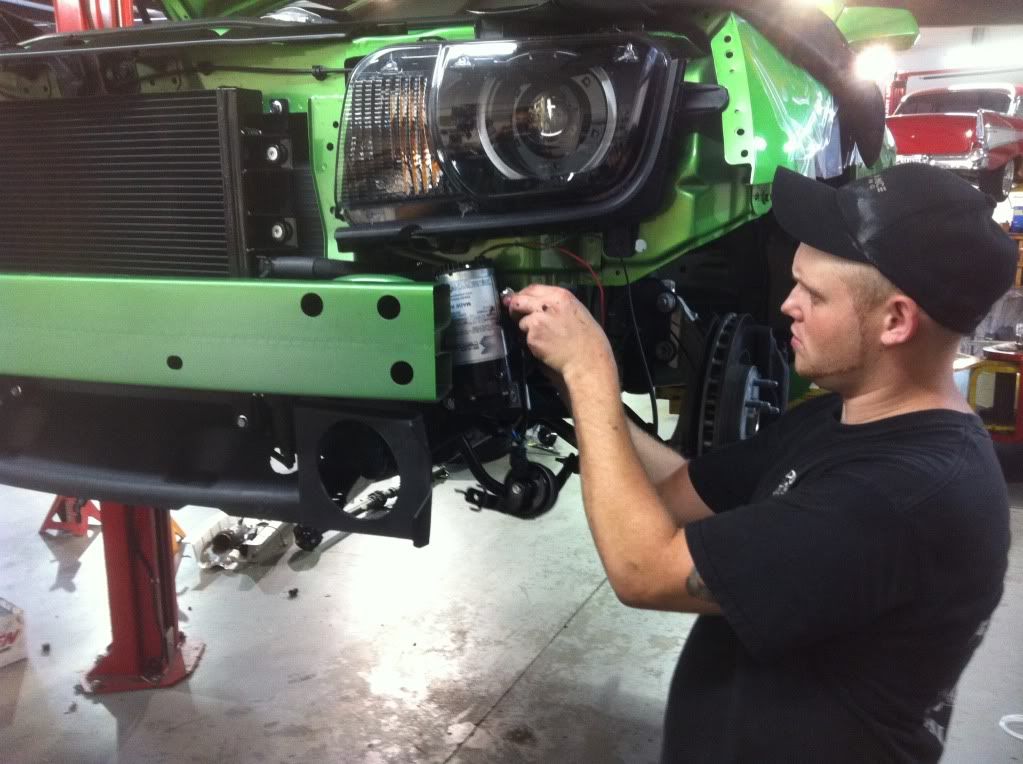 On the dyno getting ready to make 670rwhp on a conservative tune! 65 This number was with the stock differential. We dyno'd again after the 9" and lost a few horsepower but nothing like what you might have read. When you take into account different conditions...I'd say around 10hp at most.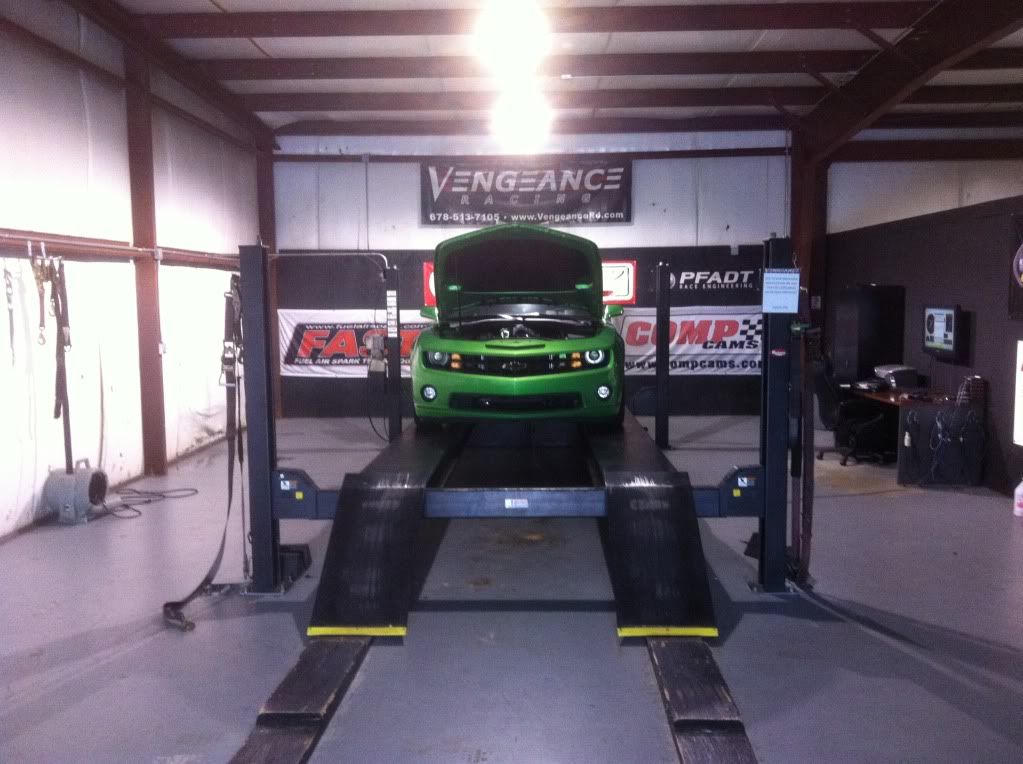 The 9" conversion arrived from Hendrix Engineering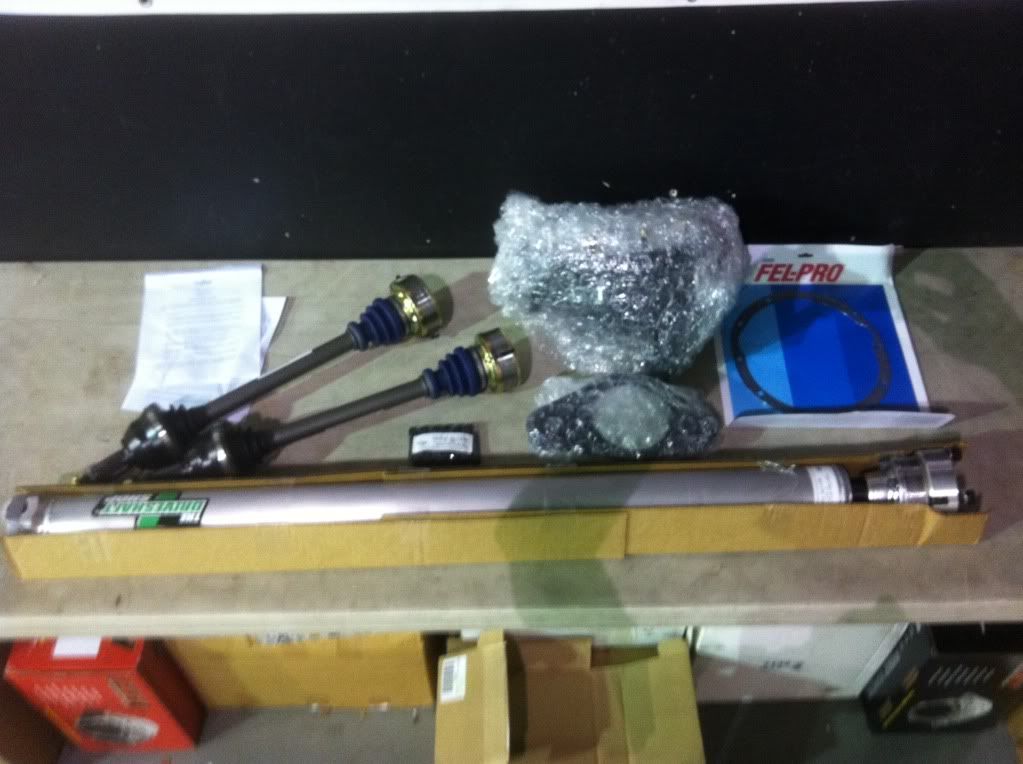 Side by Side Comparison of a Stock 3rd member vs. the Strange 9 inch
Stock 2 piece driveshaft vs our new one piece from the Drive Shaft Shop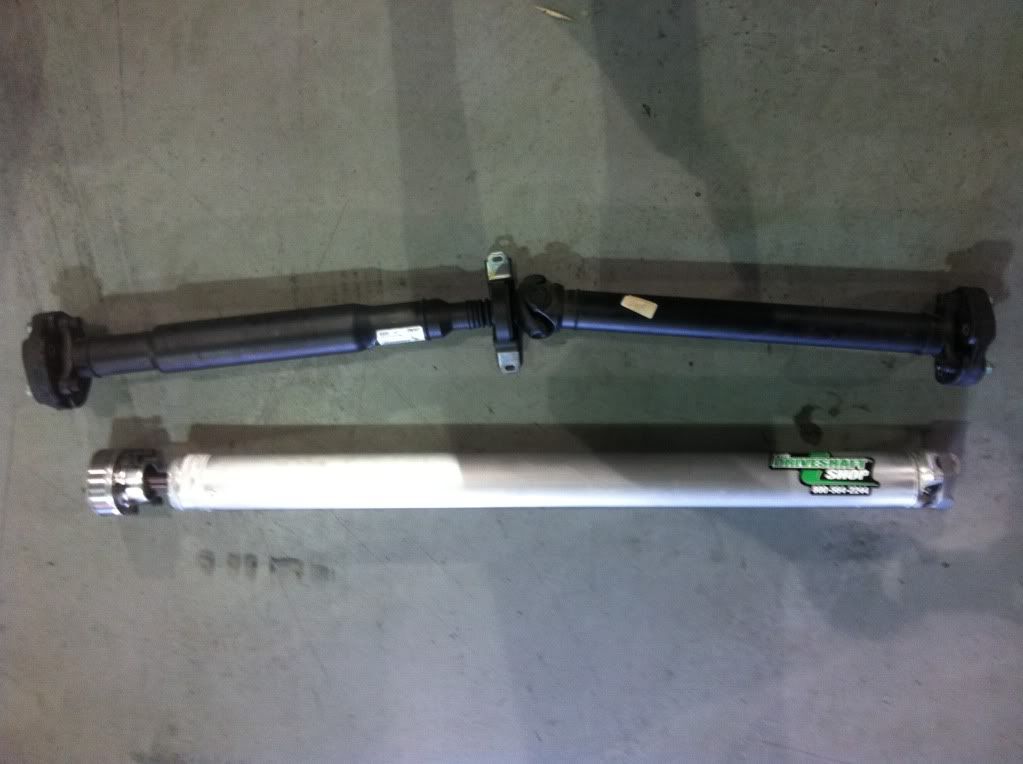 9 inch set up in place