Love the IOM car.. If/When I get one that is my top pick for color combo for sure! ABM in close second.
Not to be picky, but did anyone else notice this... the rally stripes are not centered on the hood? I first noticed in this picture: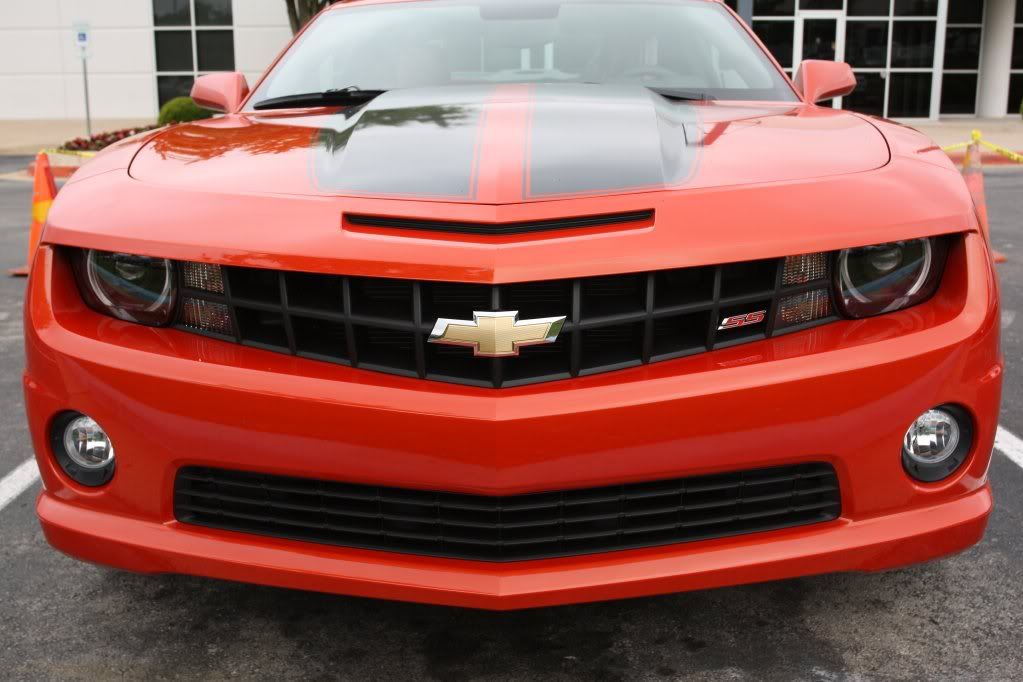 Then saved this picture and put in lines in the picture in MS Paint, and the results were: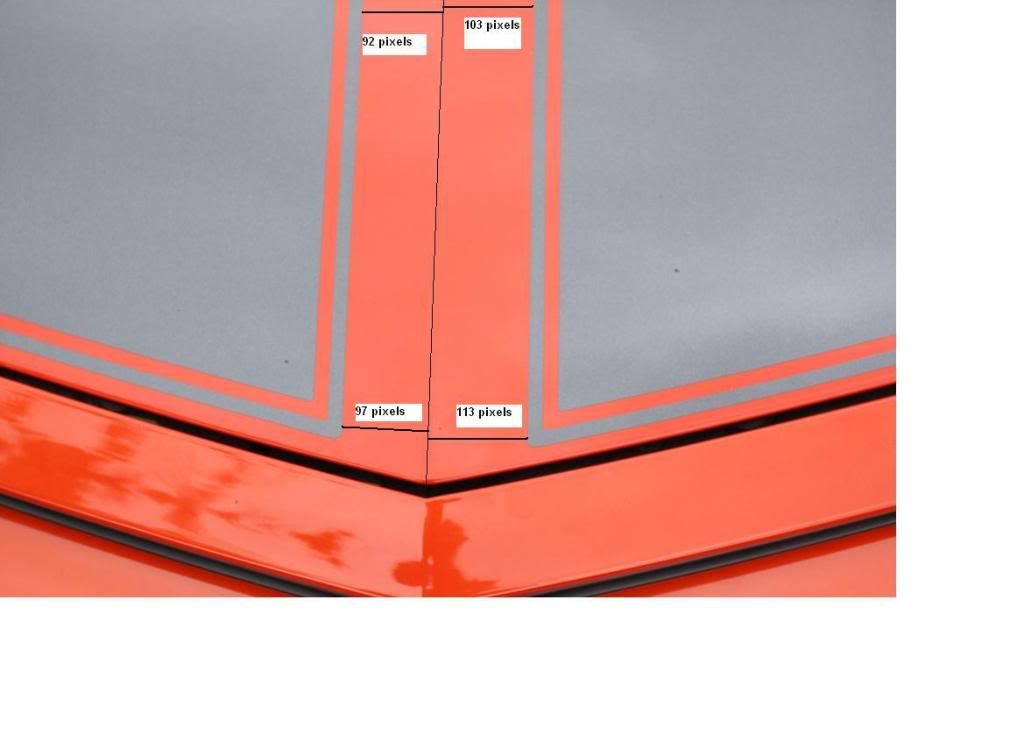 Looks like it is going to be kind of difficult to get the stripes lined up perfect by the pictures we have been seeing. Not a huge deal, but I DID notice it when looking.