OK, here's what I got accomplished today.Worked on the Vararam intake. The goal was twofold, get rid of the casting seams and the Vararam logo. Below, you see where it has a casting line that goes across each side of the unit
So after a little bit of these.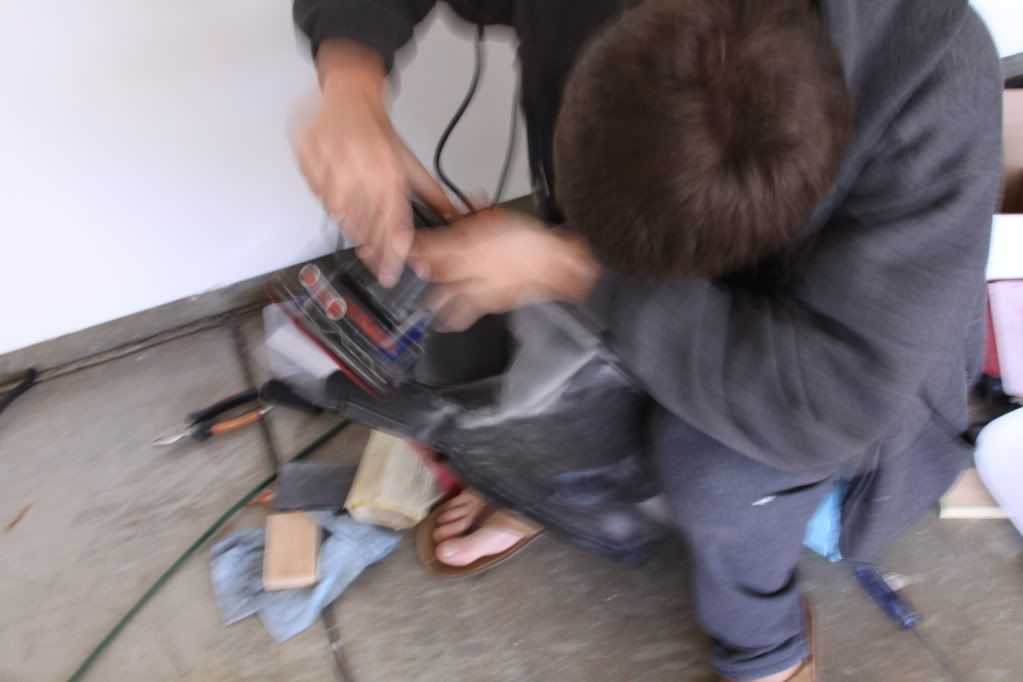 And
And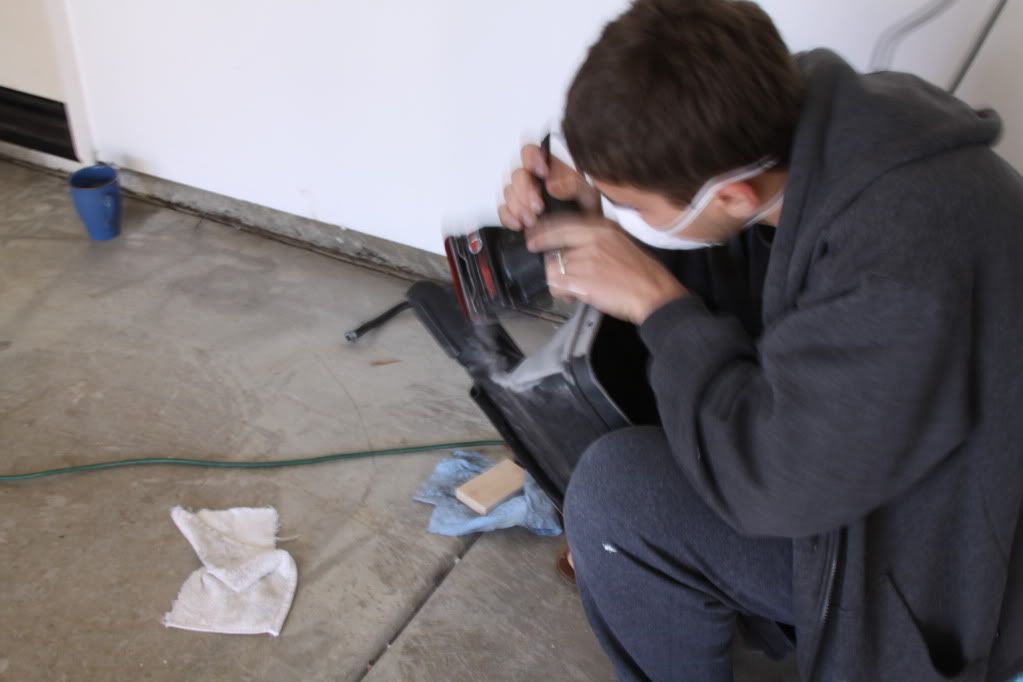 A little more.....
how do you like the banana peal on the floor.... no time to take a break for breakfast, eat as I go.
Getting closer but still along way from finished.
After I was done with sanding, I spray it with this stuff. It's a primer that has flex already mixed in which help with the paint adhering to the plastic.
I gave it three coats and than sanded it down with 600 grit. It came out as smooth as a baby ....Didn't get to finish, got dark outside and couldn't see as good. I'll finish tomorrow.
I did get other other half done.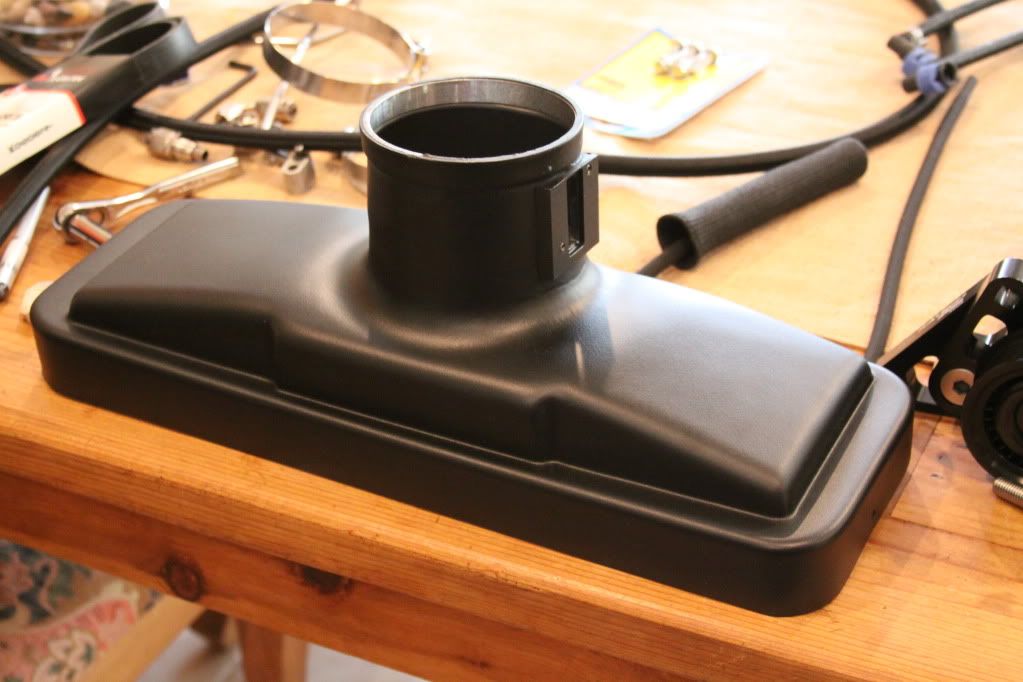 I was hoping to be mobile by Sunday but unfortunately, I just checked the tracking number for a vital part in route and it wont be in till Monday.
I recieved the Katech tensioner but I can't leave well enough alone, so I'm replace the center bolt with a stainless ARP.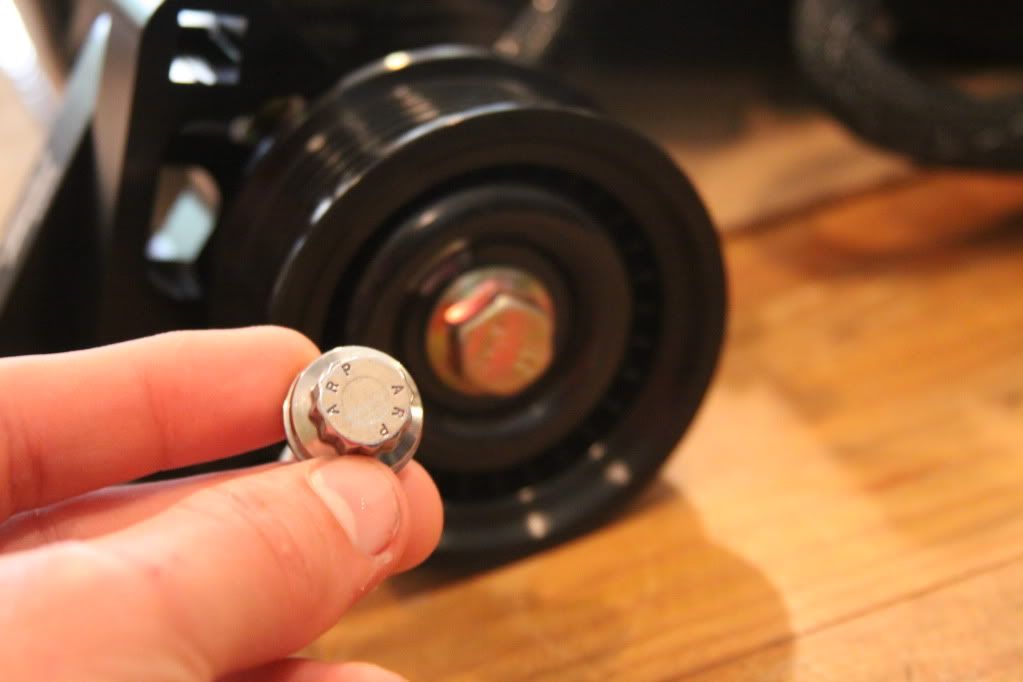 This is the water line thats replacing the factory unit in the rear. Again the reason for the nw lines is because when I fliped the throttle body, the tube interfered.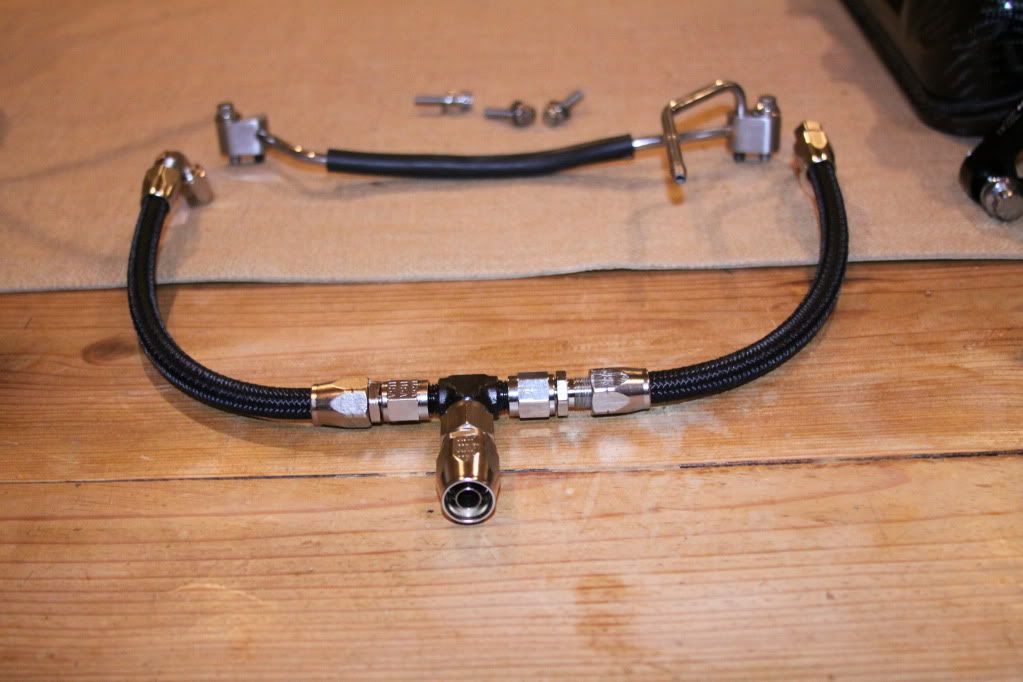 So here's where I'm now. I finish cutting the new black coupler to size and putting a hole for the vacuum line. If you look closely, you'll notice I have the valve covers inverted. This allows me to put the oil filler cap in the left rear instead of on the passenger front. Gives the front of the engine a cleaner look. The other thing is, I'm rerouting the vacuum line that went from the front passenger side to the top of the coupler on the Vararam. It will now run from the rear driver side valve cover down the back of the engine and up the front. Again cleaning the hoses on that are on the front.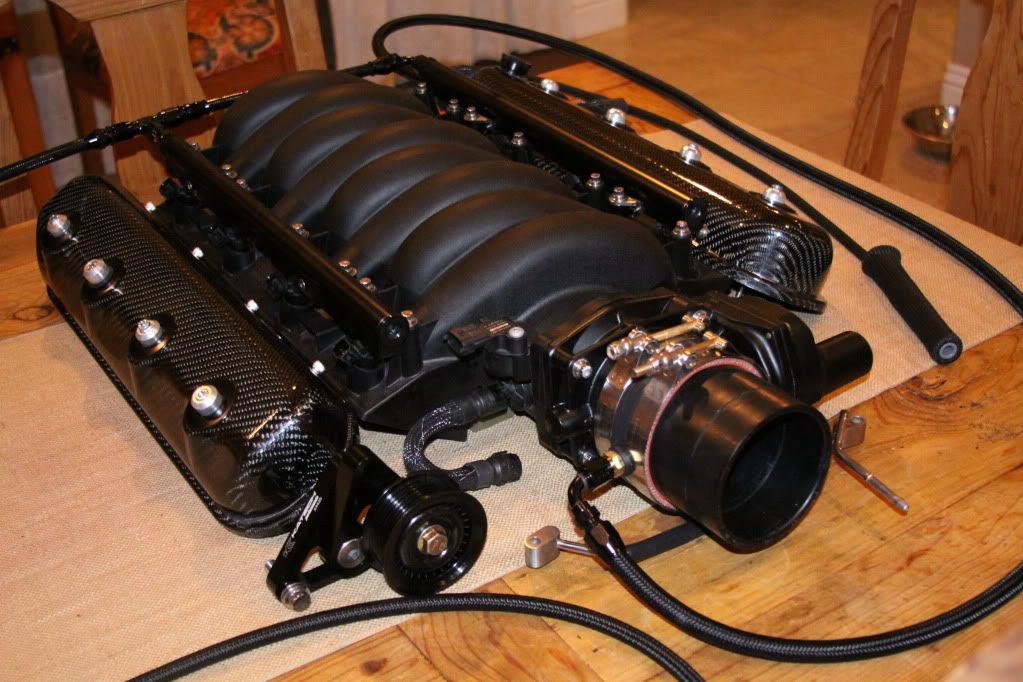 Here you get a better idea of what I'm referring to. The Katech fitting is getting eight six for XRP stuff.
And one last shot of the covers. These thing are really nice!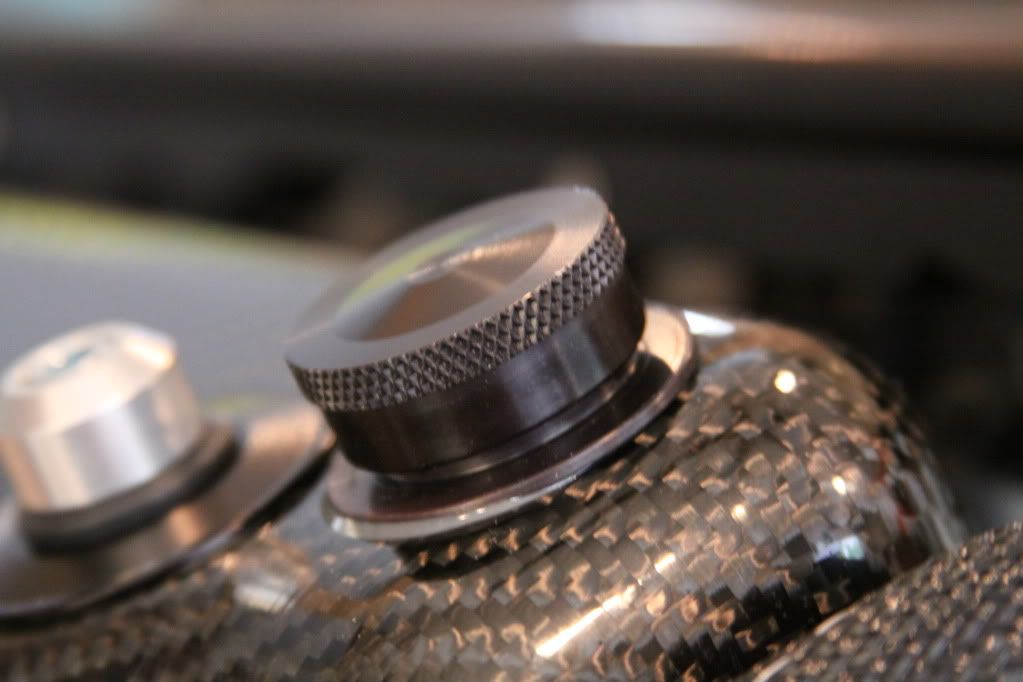 c