One of are good customers came to us in September and decided he wanted more cubes and alot more power and still be able to use his D1 Procharger. We teamed up with
Livernois
motorsports to build us an awesome LSX LS7 429 iron block with 9.1 comp. The engine has C&C ported LSX LS7 cylinder heads with comp valve job, stainless valves, dual springs, custom grind cam , LS7 intake manifold, and of course an
SPi
custom tune.
His car already had the following parts. Dynatech 1 7/8" long tube headers , MBRP 3" exhaust, Livernois dual fuel pump, Stage 2 procharger D1 kit,ATC stage 3 clutch, hurst shifter, hotchkis race pack suspension,
SPi billet trailing arms
. With a 3.45" pulley and 13 LBS of boost the car made
924 RWHP
and
840 RWTQ
on pump gas.

We are very happy with how the engine turned out, Livernois has a great C&C program these LSX heads
flow like crazy.
There is still some more power left on the table but we hit the limits of the fuel system......for now.
Congrats on your new beast Chris, we are all surprised at how well your D1 handled the extra cubic inches. These are the biggest #'s we have ever tuned a D1 to and our proud we had the opportuinity to make this dream a reality for you. Now start saving for that F1 and let's really crank it up!
Dyno sheets: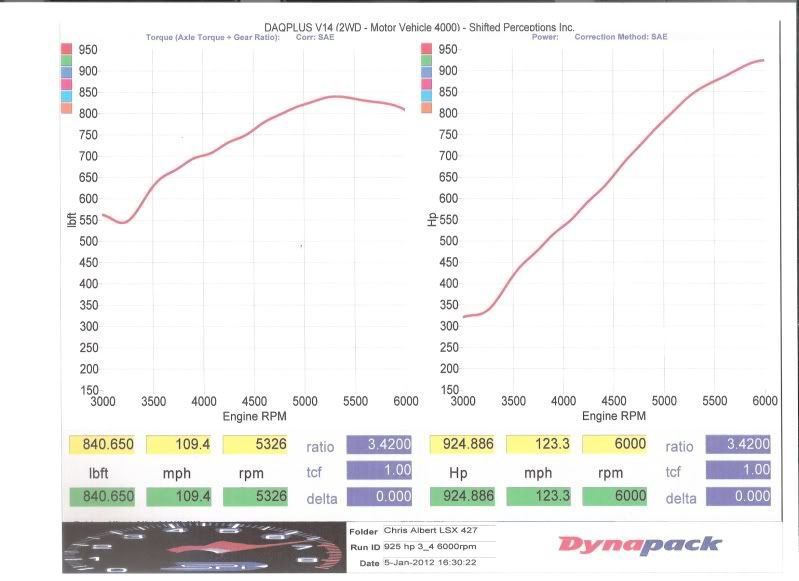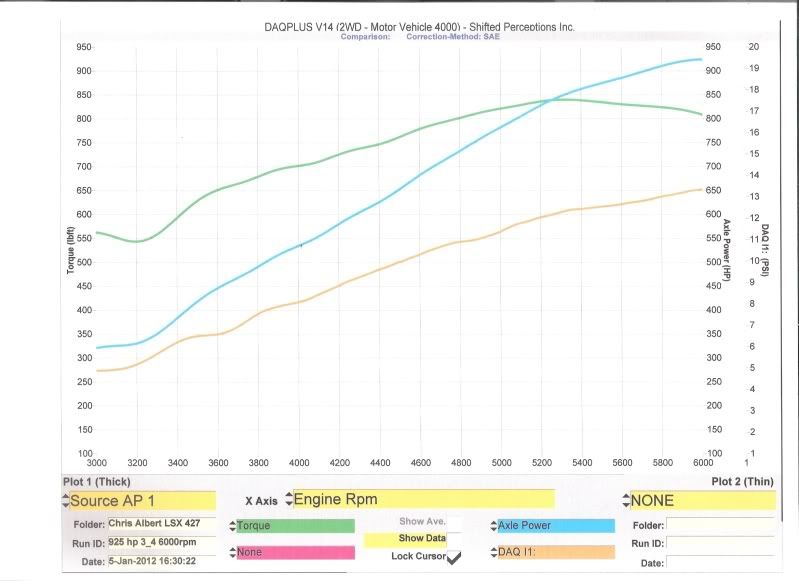 We will have some videos to add tomorrow morning, so stay tuned for the noise, here is the start up vid.