Hi all,
I wanted to document my new exhaust journey, as it took a lot of researching through many, many pages of helpful posts, and hopefully this summary helps others looking for answers. I replaced my Flowmaster Super 44's welded in for the SOLO axle back w/ J pipes. I did this strictly for a different sound.
- Quality is excellent.

-
Sounds great - I was concerned about drone, but those J pipes really work.
The decel popping was a bit too much for my taste, just a preference thing. I did the axel back for price, but after getting a taste, I really wanted to replace the stock pseudo h-pipe and resonators. The hole in the stock h is tiny. It's interesting that Chevy went this route, whilst going with x pipes in the Corvette.
I never could find in my forum research if the LS3 resonators were to quiet down or prevent drone in the stock system. Nevertheless, I went with the Magnaflow resonated X pipe. It's a large muffler, so I felt that removing the whole stock piece - h-pipe and resonators would be ok as the resonated X serves both purposes.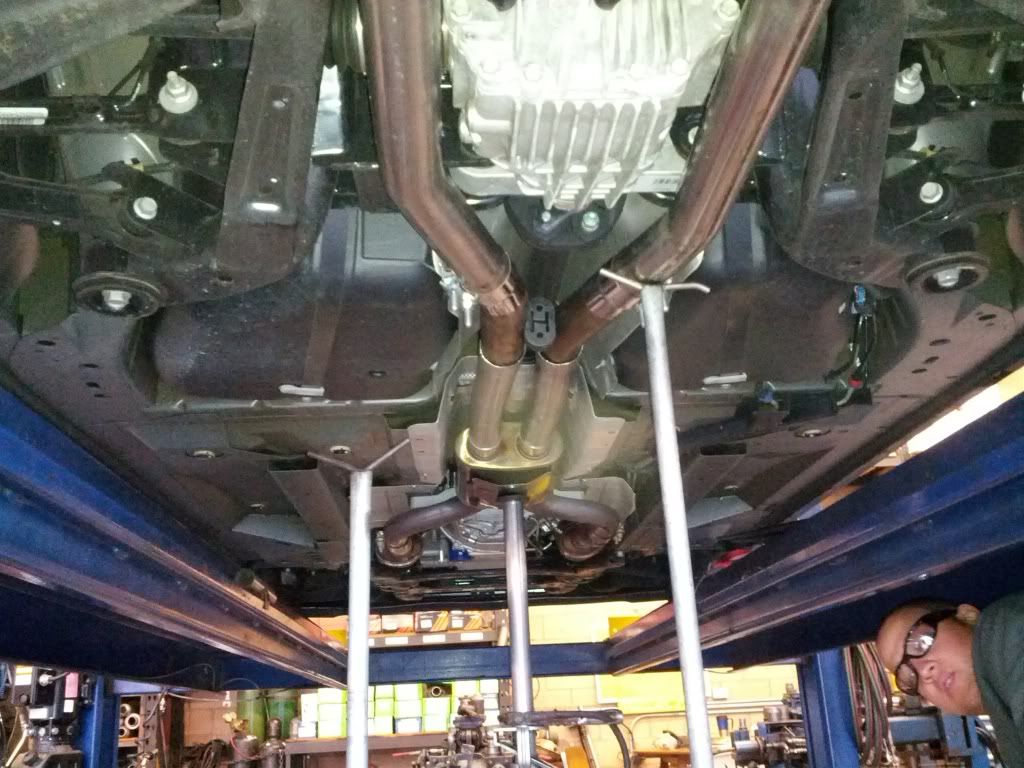 This calmed down the decel popping, and provided an overall cleaner, smoother tone. I also felt a low end torque increase, reminded me of LS2 engine/torque feel from my GTO days. Sound wise, the tiny bit of drone I had at about 2000 RPM was gone as well. I didn't even adjust the J pipes any. I also have an LMR intake installed which may account for that tiny bit of drone. It was very tolerable mind you, nothing I couldn't have lived with. The sound is great at WOT, cruising is nice and quiet - no drone. Overall, it sounds great, just wishing for a bit more ggggrowwwl - high flows?
A big shout out for the great service and prices at ACE muffler here in Orange County. Chris and Carl? (bad with names) were great, friendly and real car dudes. If anyone in OC needs exhaust work, I highly recommend them.
I'm now wanting the SOLO high flows - really bad!! I'm hoping that resonated X and J pipes will control enough volume and any drone from those - while keeping that aggressive growl intact. We shall see....
Somewhatdamaged