Quote:
Originally Posted by
Turbo99
I will come see you when I get a chance, Prolly be November though. I did have condinsation on my lines under the hood at the track but it was very little. The coolest thing was to grab the lines with the engine running and HOT and the lines were cold to the touch!!
Thanks, OK I will be looking for you. Here is a under hood portion of the Competition Wiring as shipped.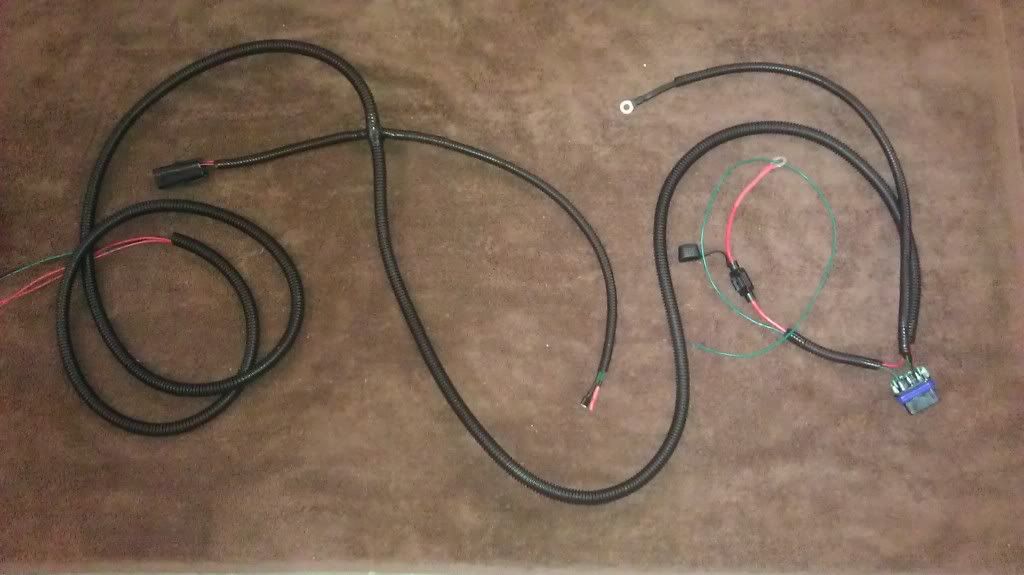 Only connections under hood are + post, green compressor wire and 6mm existing ground. We use OEM sealed Relay under hood, Weather Pack Connector to Freon Solenoid and late model small Fuse Holder, all terminals are heat shrink.
The loose wires at the long end go through an existing grommet in fire wall with final connections made inside cabin to competition relay, switched power and LED. Only connections inside cabin to car are ground and switched power from Fuse Box. This makes for a very clean install.