Latest Pic
Well at first i told myself i didnt want a new camaro because everyone else out there was going to have one just because it was a hot design, and i like to be different. So i started looking into C5 Z06's until the camaro was released. After i went and checked out a 2003 Z06, my mind was set.... im buying a 2010 Camaro!! I've driven a camaro since i was 15(currently 29) I've had more than 10 in my time... I usually buy one a year. At the time when i made up my mind i was sitting with a 1997 SS coupe, 1996 SS convertible and 1991 RS convertible... I needed to make some room so i sold the 91, traded in my wifes car and sold the 96 the month after. booted the 97 from the garage and took a road trip.
I started searching for my car in Jan 2010. I wanted to make sure i got something that would be somewhat uncommon so i went with Red Jewel Tintcoat, one of the lower produced colors. Secondly It had to be a manual, and just about everything i found on a lot was a 2SS loaded model, too common for me. I didnt need all the little goodies that added weight to the car, so i went for the 1SS. RS package was a must, and went with the sunroof and upgraded sound system. thats all i needed, and i found one.... in ohio!!
Im from ohio but live in Savannah GA, so this called for a road trip. Made arangements with the dealer, drove all night, woke up and traded in our 2007 G6 GT Vert on this
Current Mod List
Kooks longtube headers / no cats
Custom muffler delete
CAI industries Black
Barton shifter
H&R Sport lowering springs
debadged entire car
GTS headlight blackouts
bowties blacked out
LS7 front blackout decal
SLP filler panel
SLP splitter
ZL1 Diffuser, quad 4" tips
ZL1 side skirts
Unrestricted Motorsports Comp Dovetail spoiler
MNP Customs rear blackout kit (and tail lights/side markers
20% door tint, 5% 1/4 glass and rear window, 5% windshield strip
Gill inserts
2013 21" Dusk Edition wheels
LED drl lights wired to run with halos
SCT w/JRE tune 415 rwhp
With a sticker price of $34,515... they sold it to me for $32,671!! this is why i didn't hesitate to make the trip. When i got the car home it had just under 900 miles on it already and they were a quiet 900 miles. Something needed to be done. A camaro should sound mean.. So...
I took it to a shop and had them remove my trashcan mufflers. I was the first new camaro that they got to cut up. $60 spent was better than $500+ on an axle back.
Within a few days of my muffler delete, these had to go...
needed to make room for a set of KOOKs 1 3/4 Longtubes, thanks to marylandspeed.com for the great deal. went with off road pipes to connect to my factory exhaust.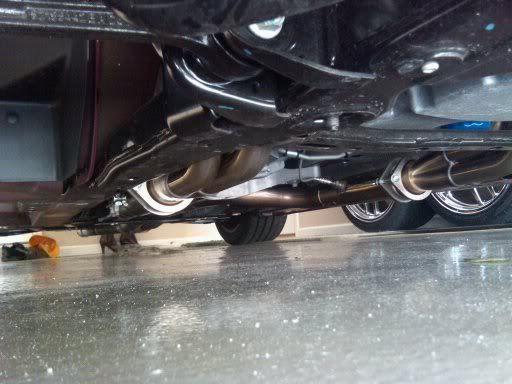 Next was a K&N cold air intake and H&R lowering springs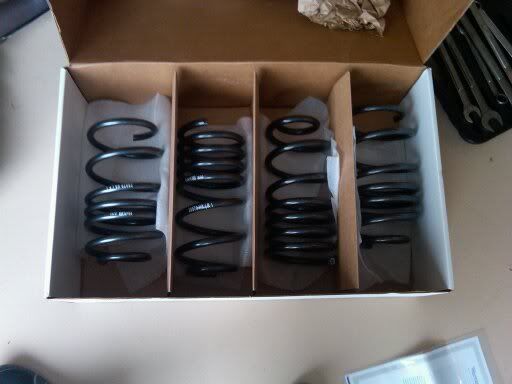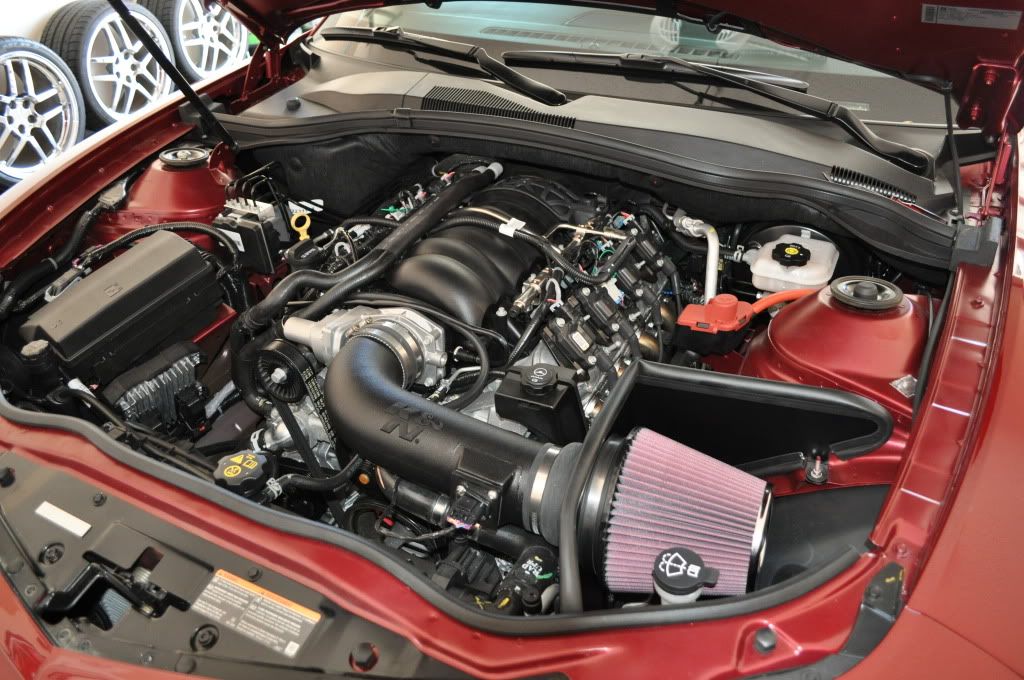 Now that it sounded good, looked better sitting on the ground, i needed to make it shift better as well. I went with the barton short throw shifter.
Before
After
Added some GTS headlight covers and took some pics with its new stance.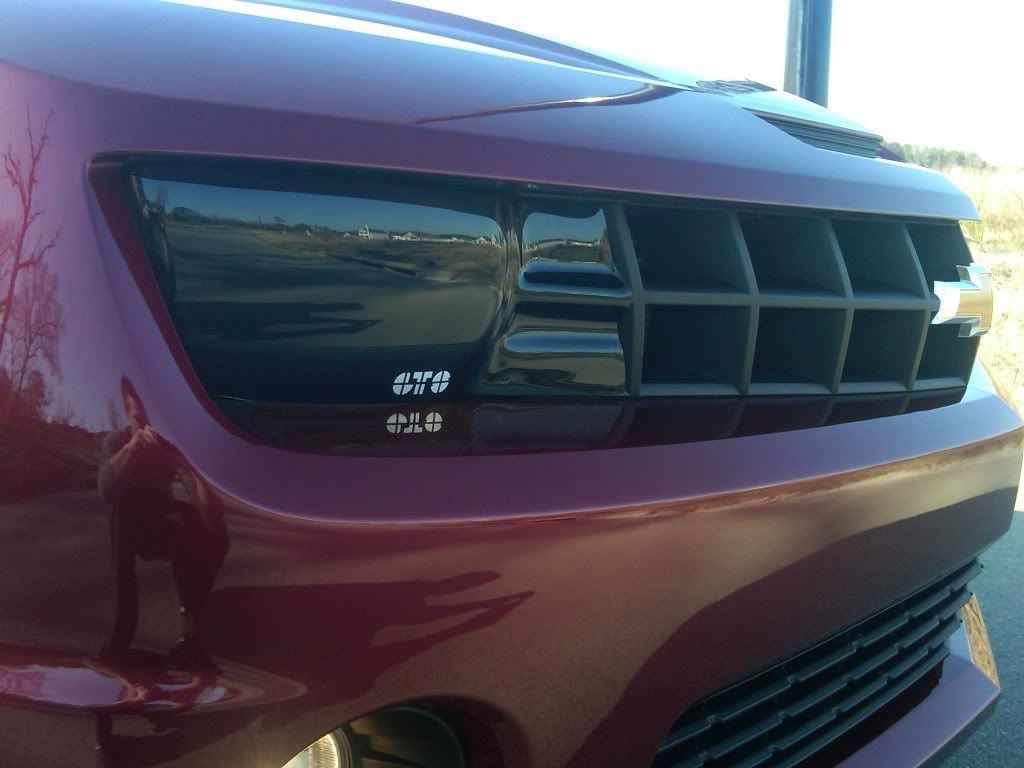 Took it to camaro5 fest in south georgia with my blacked out bowties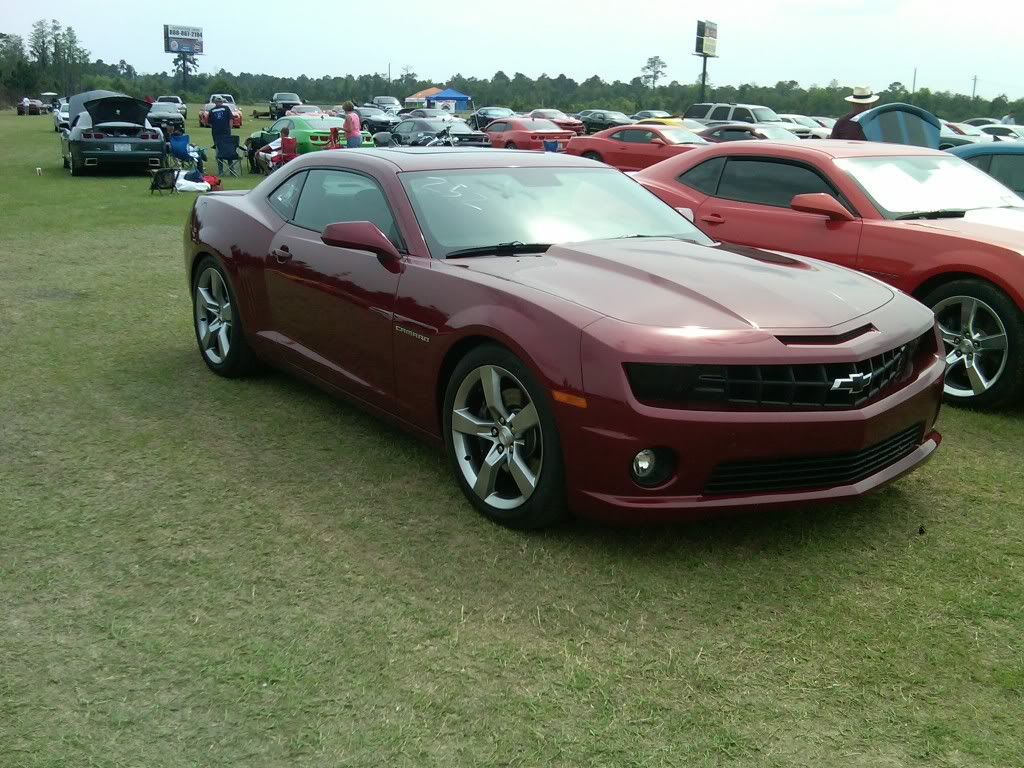 Trip to ohio to visit over the summer.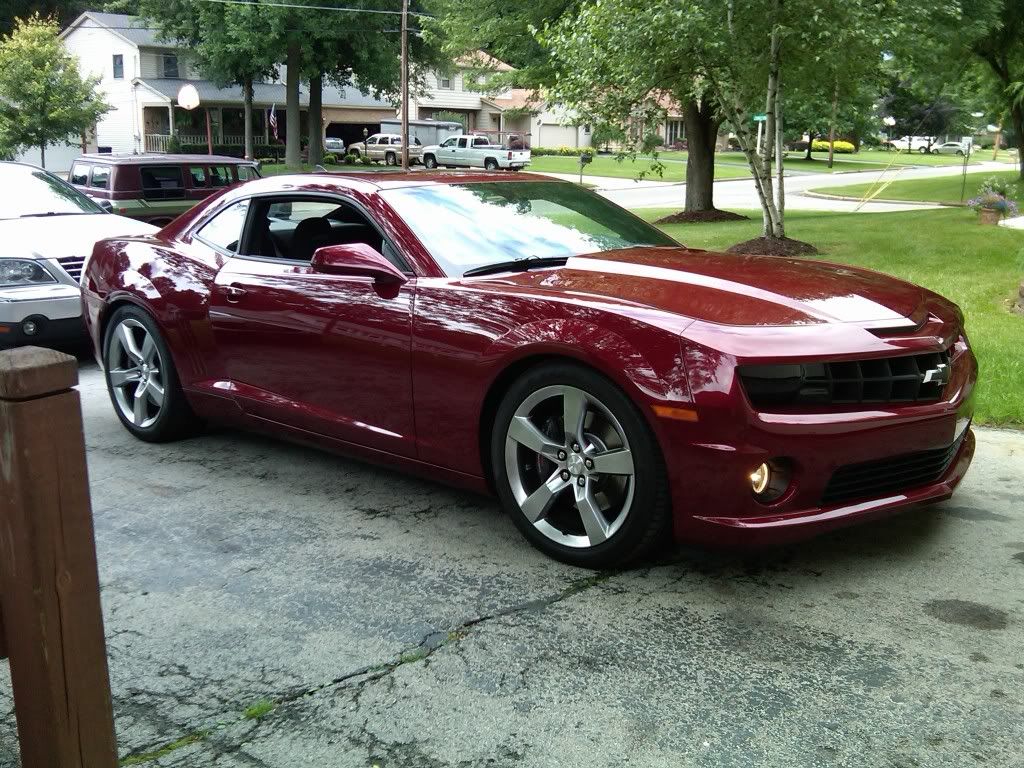 Not much else happened in 2010 or 2011.