We are now a 2 camaro family… Blu needed a companion and momma wanted a convertible to enjoy the
beautiful weather that we have in Southern California.
A special thanks to Robb at Camino Real Chevrolet. Since IBM is on hold and you cannot order it
Robb had to do some extreme searching. He found the only IBM SS/RS within a 1,000 miles of us.
I really wanted the first year run, and it HAD to be IBM.
My Rob (comm54) tried to make it a surprise for my birthday but couldn't contain himself,
some say I'm spoiled, I say loved…

Here are a picture from pick up.
My first mod is a clear bra. Tint to follow but it was a 3 day weekend, my birthday cruise, and there was just no way I was gonna not be able to put the top down.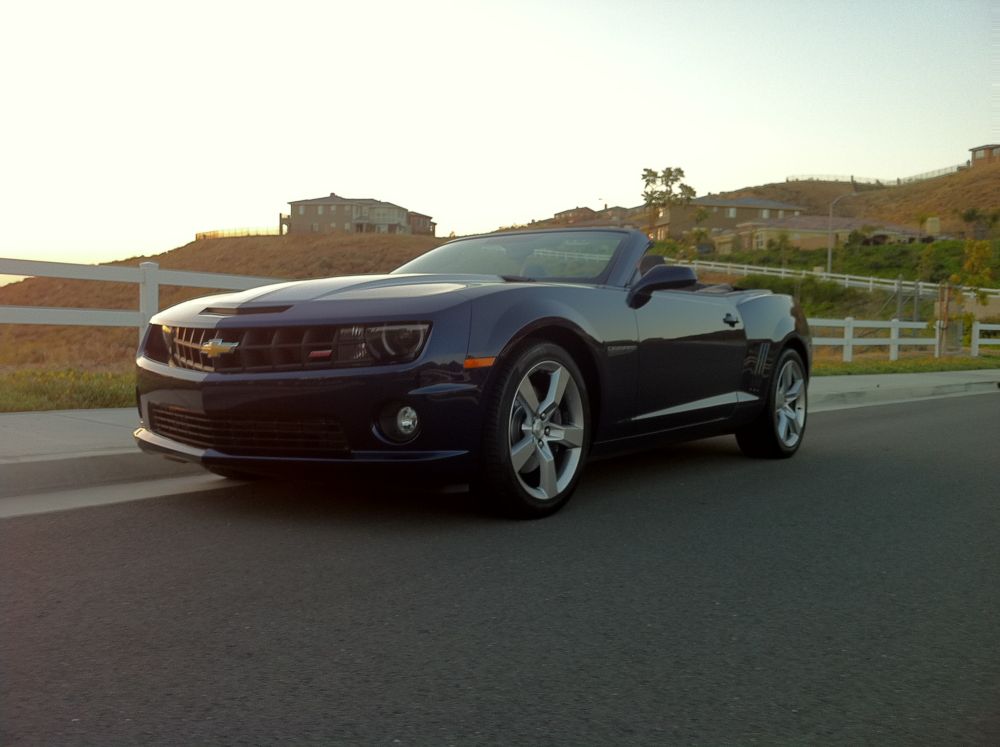 And a few from our first cruise, a birthday cruise I will never forget.
Next mods planned Grille to match Blu and need some Hotchkis!!!
EDIT: and OMG I need exhaust....she is too quiet!!!