After just over a year hiatus I am FINALLY back in a F-bod.... er.... Camaro! Yeah, I'm so used to calling them F-bodies..

. I've owned 3 prior to my 5th Gen so I'm very familiar with all the smiles they bring. I know some people enjoy reading about how a person got their car.... here is my road!
My first.... a 1996 3.8 RS. Wonderful car. I owned it for 13 trouble-free years. A nice V6 for the time. I sold this car to my brother and my nephew is going to take over driving it. Has about 95,000 miles on it. I like that it is still in the family.

(Maybe swap in an LS1 some day???)
At the same time I also had a 2002 SS. Another wonderful car. I owned it for 7 years. I sold it with 13,000 miles on it. I garage queened it and I regret that SOOOOO much. I sold it because I never drove it, and used the money towards renovating a kitchen and laser eye surgery. So, in the end it was worth getting 20/20 vision for sure. That's another amazing feat in itself.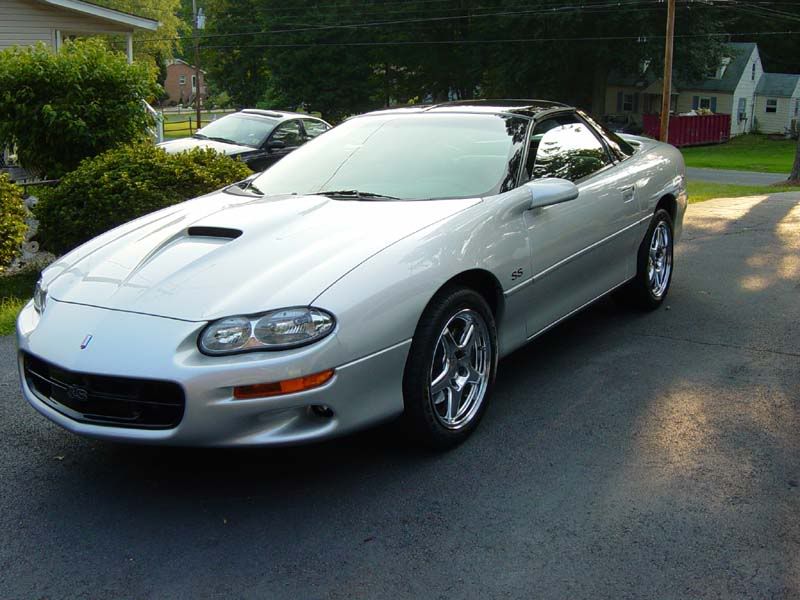 Then (being Camaro-less) on some random spur I went out and bought a 1995 Z28. The engine had low mileage and I had visions of fixing it up real nice and painting it a nice royal blue. Over time I realized this would take a lot more energy than I could put out at the time and eventually sold it after 1 year of ownership. The other main reason is at the time I had the Z28 my world turned upside down before I could ever know it.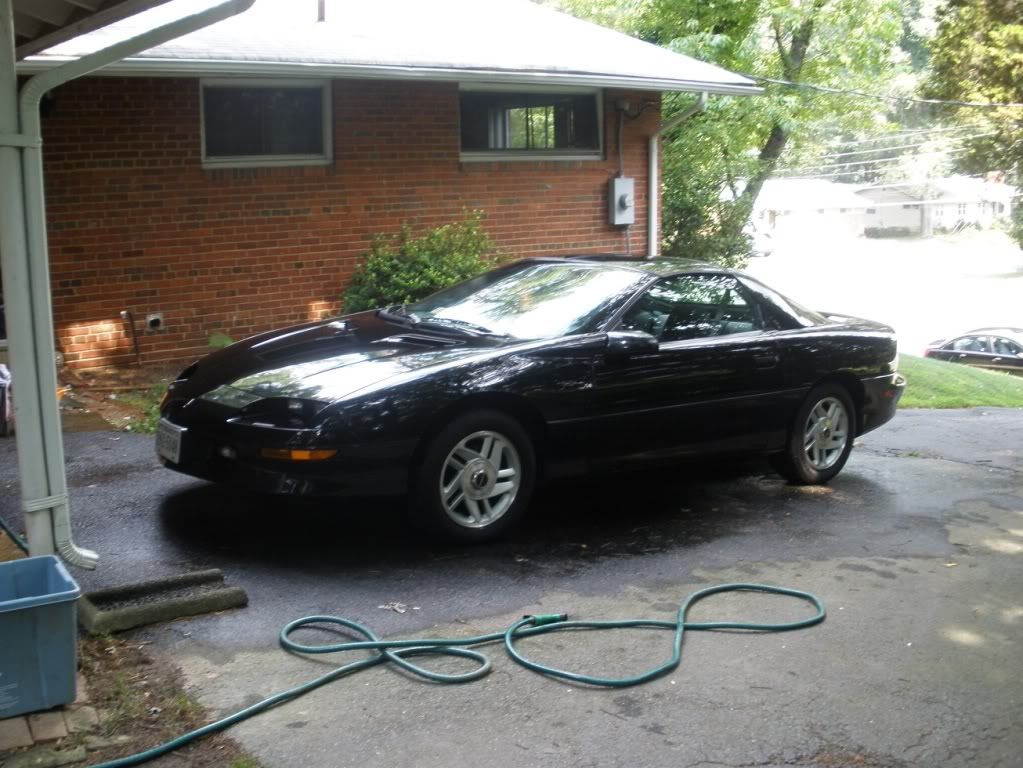 2010 and 2011 were a living hell for me. My then-wife decided she did not want a loving, supportive, caring husband any longer. She made some choices that ruined our marriage and I don't know that I'll ever forgive for that because it was a rough time. Thus I started the divorce process and started saving my pennies. I'll be selfish for a change. Fast forward to 3/22/12 when I picked up my new 2012 SS! (Can you see the resemblance to my 1996 color scheme?)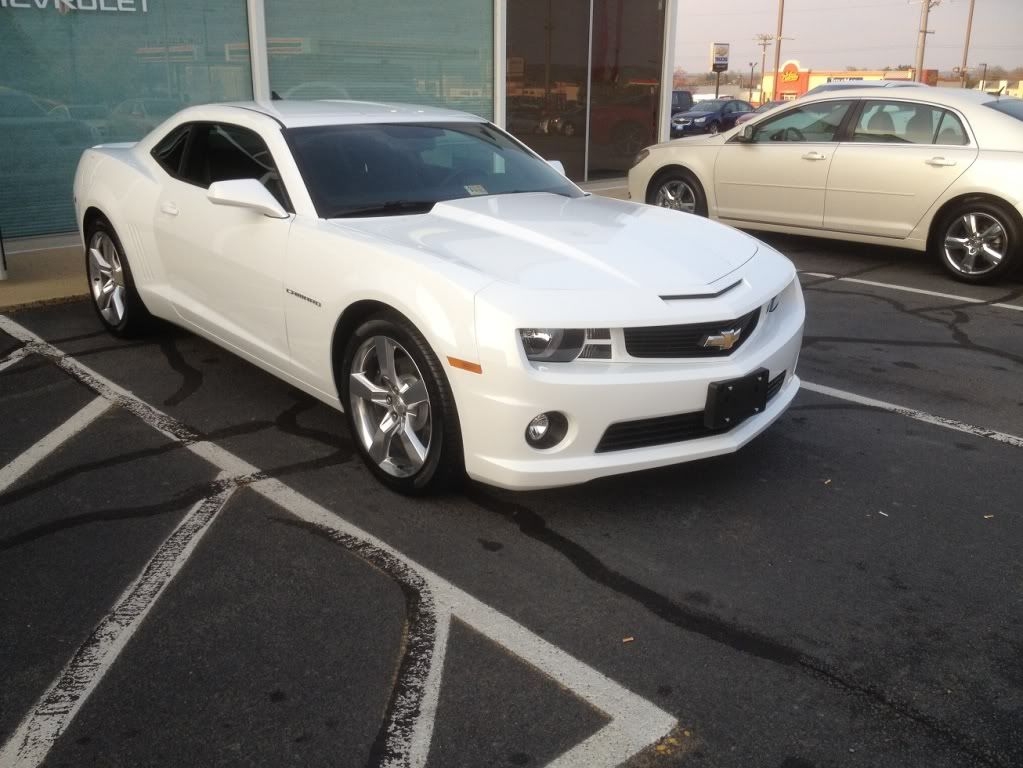 I had to order this car on 2/7/12 and it was delivered 3/21/12. My gosh is it tough to find a car without stripes... let alone a white one!!! (Would have chose Aqua Blue if they still made them). I guess some people might believe all white is plain but I am a "less is more" person and I think it is HOT! I drove it home last night and was thrilled.... but I'm still in a state of disbelief that I have this car! I almost seem emotionless in my expressions because I just look at it and in my head I'm thinking... "wow..... wow". I think it's all the change I've been through lately. This car is a sign of my new life and it starts now. There will be plenty of time to drive it so I just brought it back to the apartment. Thank goodness for apartments with attached garages!!!
The mod list is short and simple.
- an airbox
- some mufflers
- 100,000 + miles
That's it. I decided early on before I ordered that I bought this car to drive.... not to race..... not to sit in my garage. DRIVE.... CRUISE... however you wanna say it. My money will go towards gas to drive it instead of mods... I mean the car is awesome in factory form!! I regret letting my 2002 sit most of it's life and I'm thankful I get another chance to do things differently this time.
Perhaps more "scenic" pics another time when I can find a better place.
Wow....