Final Pictures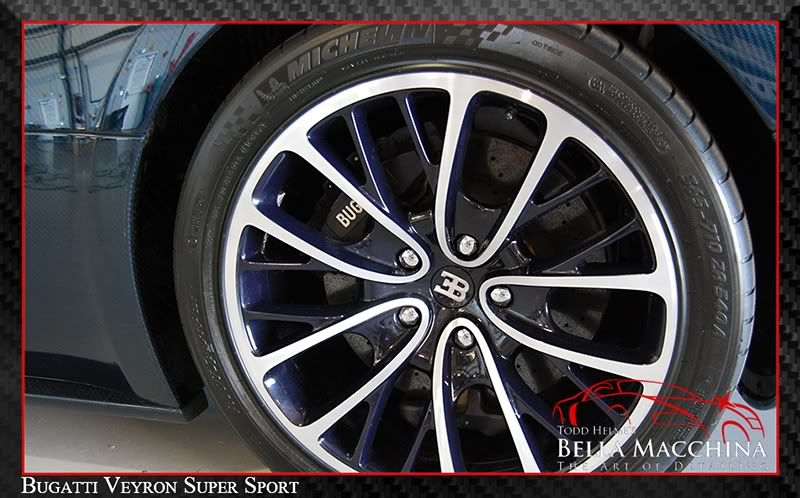 The Bugatti Veyron Super Sport is equipped with 'SS' 20 spoke wheels. This Super Sport's wheels
were finished with a 'Diamond Cut' two-tone and perfected by Bella Macchina.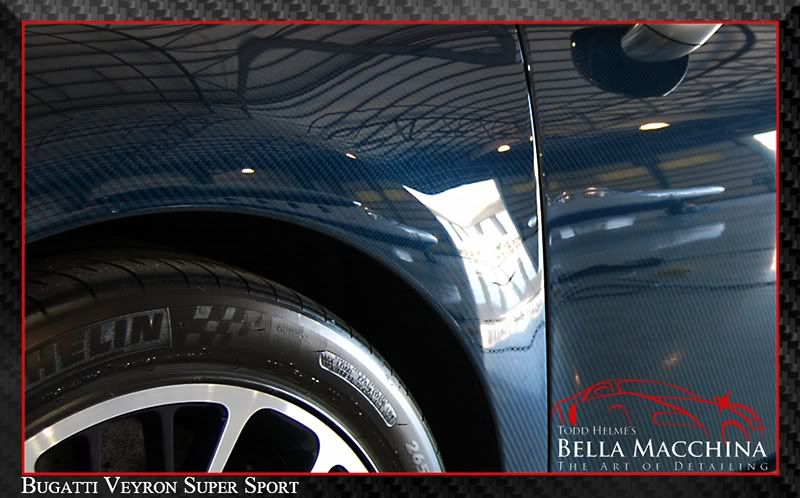 The weave of the blue carbon glistened under the reflective finish of the finally polished lacquer.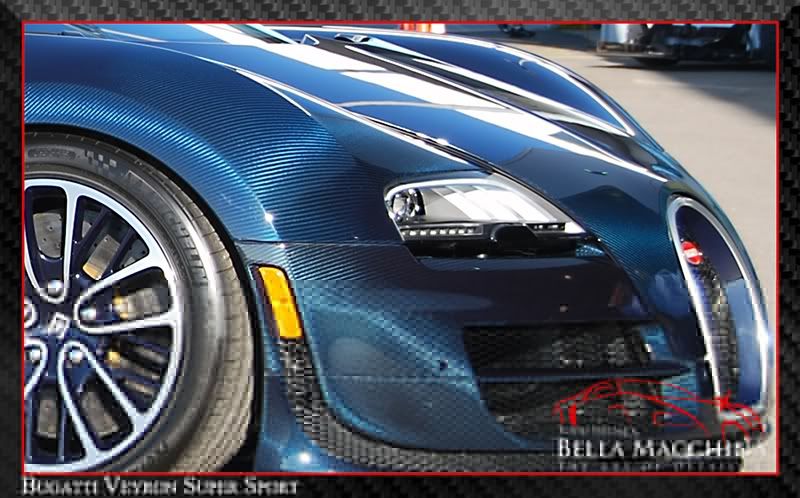 The highly polished lacquer and clear weave made the Bugatti appear alive when walked around.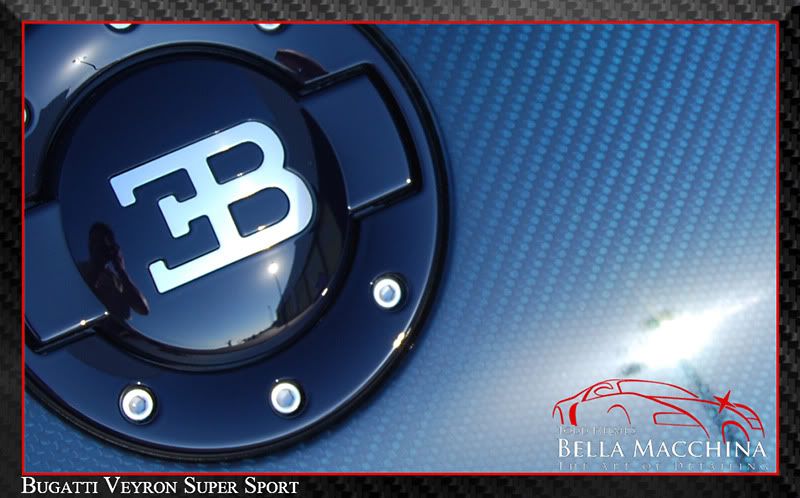 The gas fill cover, engine vents, and wheels were painted a bespoke blue at the factory and polished by Bella Macchina.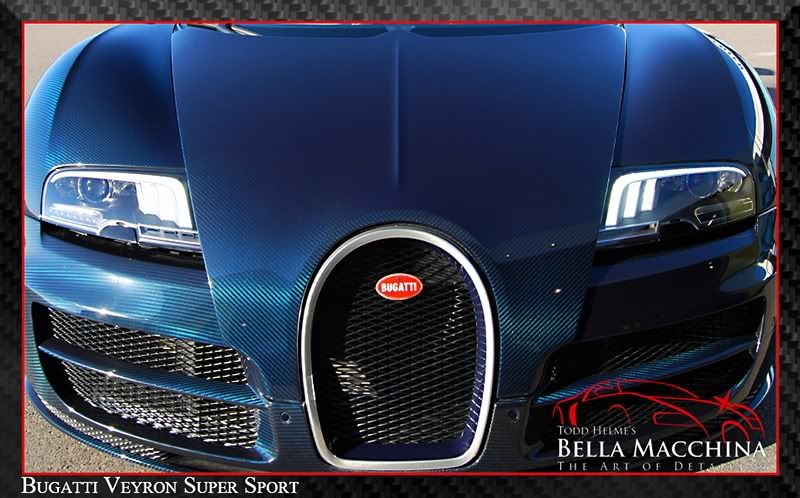 With a top speed of over 265 miles per hour, the Bugatti's front end is the proverbial 'nuke' to insects all over the world.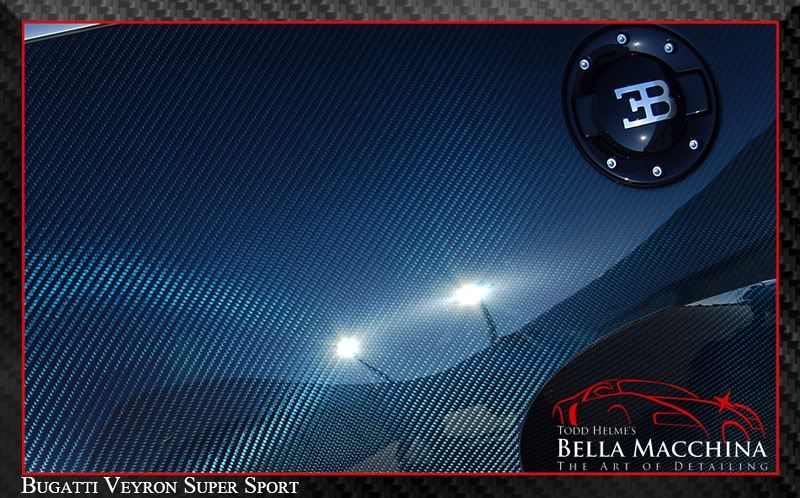 The swirl free sunlight reflections of highly polished and accurate paint.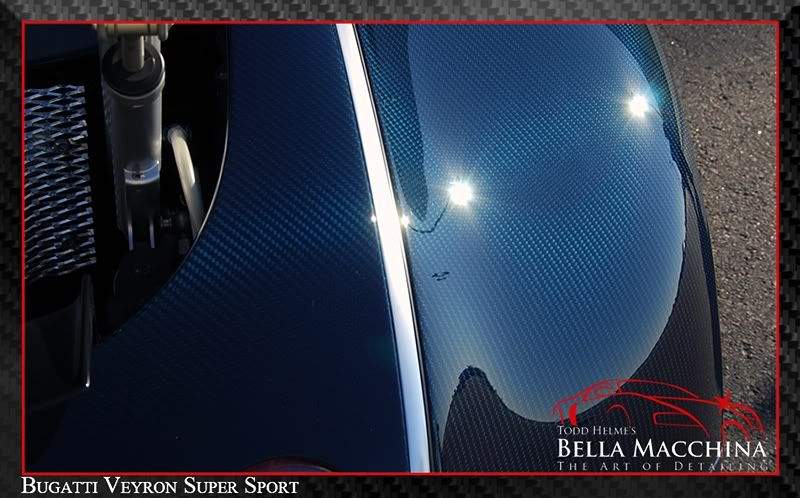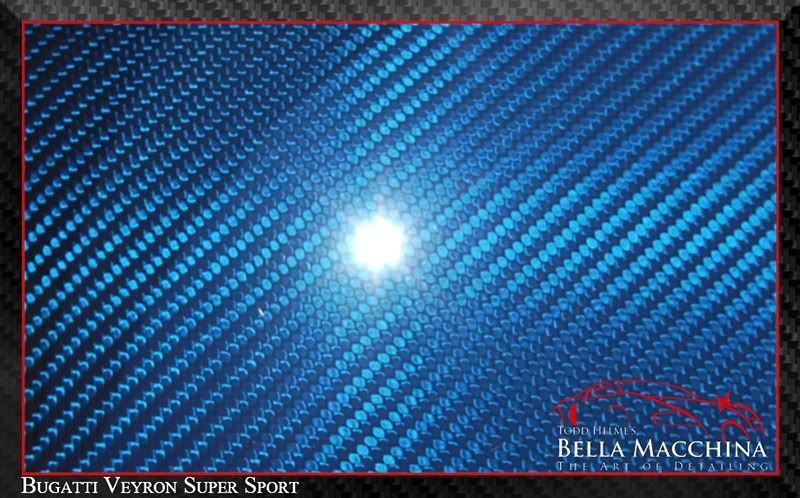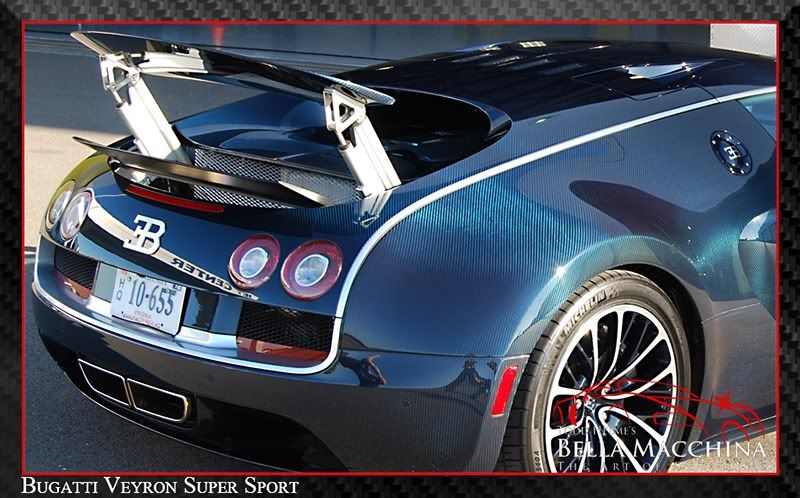 The underside of the rear wing was polished as well, resulting in the accurate reflection of the hydraulic mechanism that
raises it (when traveling fast or 'armed'.)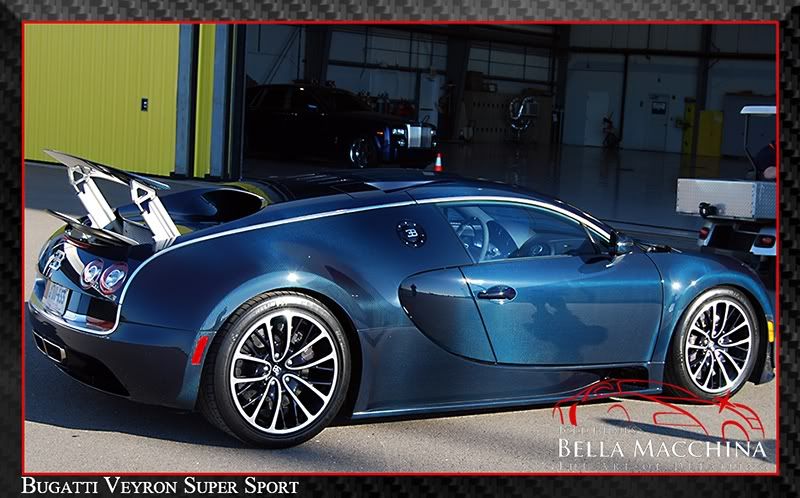 The combination of a highly polished lacquer, carbon blue weave, and an a curvaceous body make the Bugatti Veyron
Super Sport stunning in bright light, at any angel.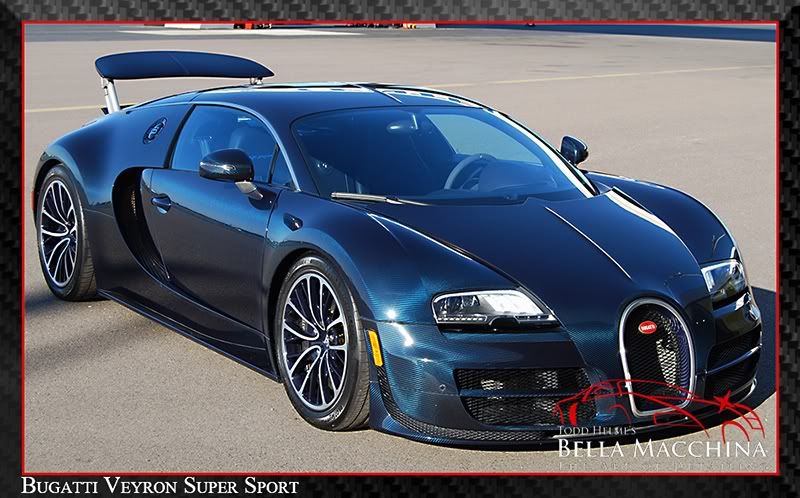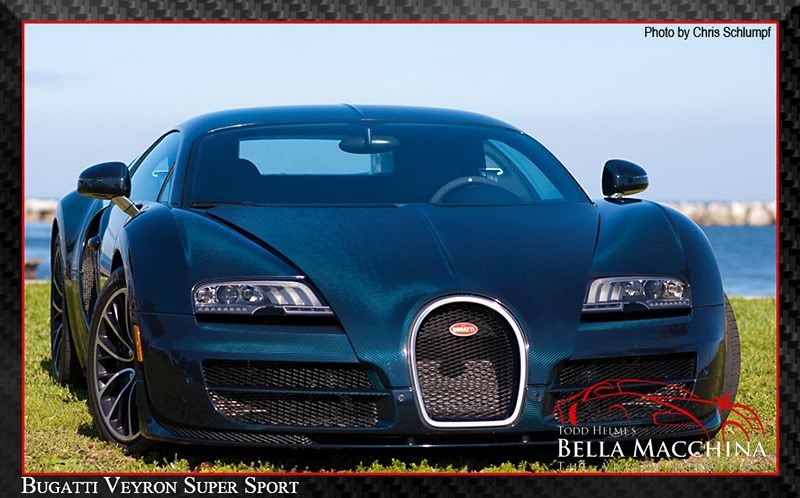 Chris Schlumpf, of Bugatti USA, a professional photographer as well, sent a couple pictures of the Bugatti after
driving for several days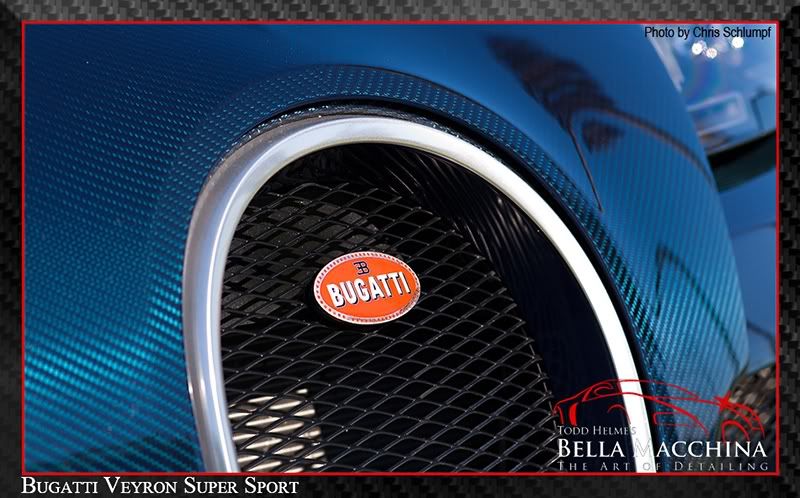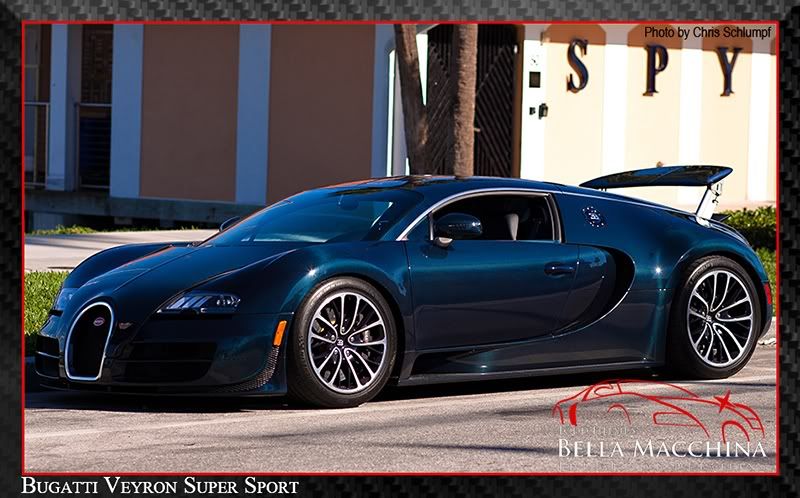 Jet Reception Pictures
- Immediately after detailing the Bugatti Veyron, Bryan Burnworth hoped on a plane to return home.
I drove the Bugatti to the Jet Center Reception close bye were it was to be the star of the show.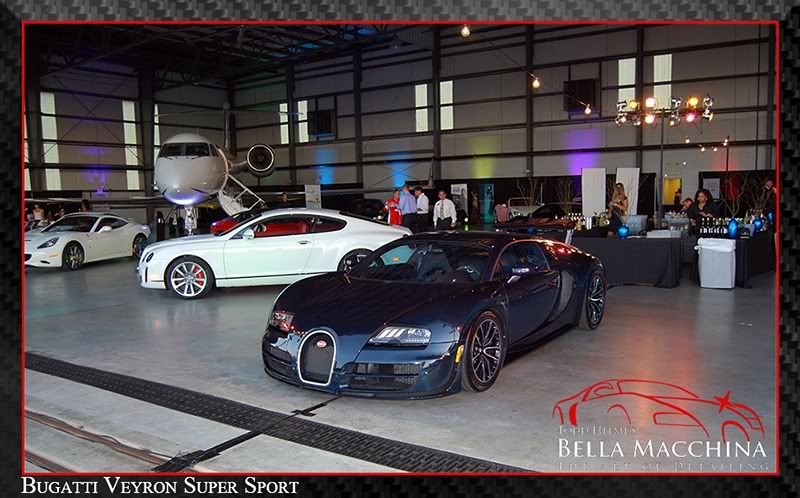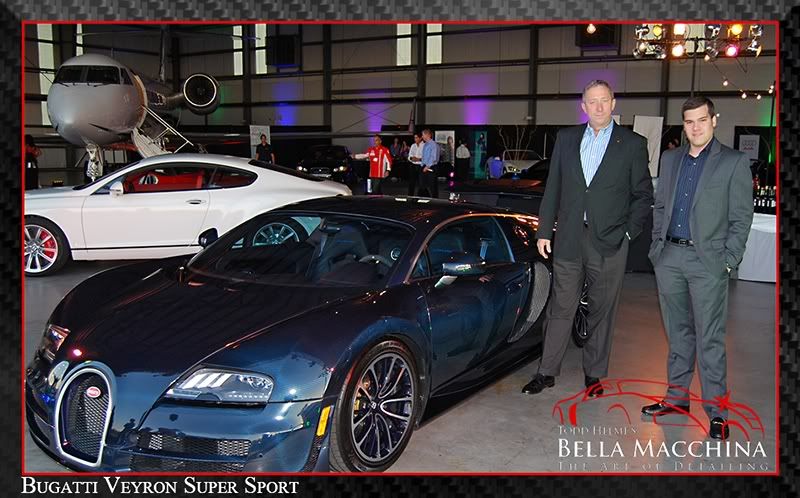 Final Picture
-
Special Thanks to:
Bryan Burnworth
- Peach State Detail, LLC- for flying down from Georgia, working 11 hours, and getting straight on a plane right after he finished. Up until the last minute we did think Bryan was going to make it. Then he showed up, grabbed the hose, and started spraying.
Mike Pennington from Meguiar's- For recommending me for the job and setting the entire thing up. Thank you for the trust!
Bob Willis
- Auto Concierge and
Richie Carbone
- Richie's Custom Detailing- for volunteering to help out due to the time crunch. Unfortunately the Tampa International Airport was apparently pressuring Bugatti USA about having too many people walking around in a secured area. Irregardless the offer was awesome!