Ultima Car Care products are held in high esteem for their ease of use and amazing performance. It is hard to find any product line that features products that are as easy to use and get as many favorable reviews, but what about their interior cleanser, Ultima Interior Shampoo Gel? As Ultima says, is it Clearly Different?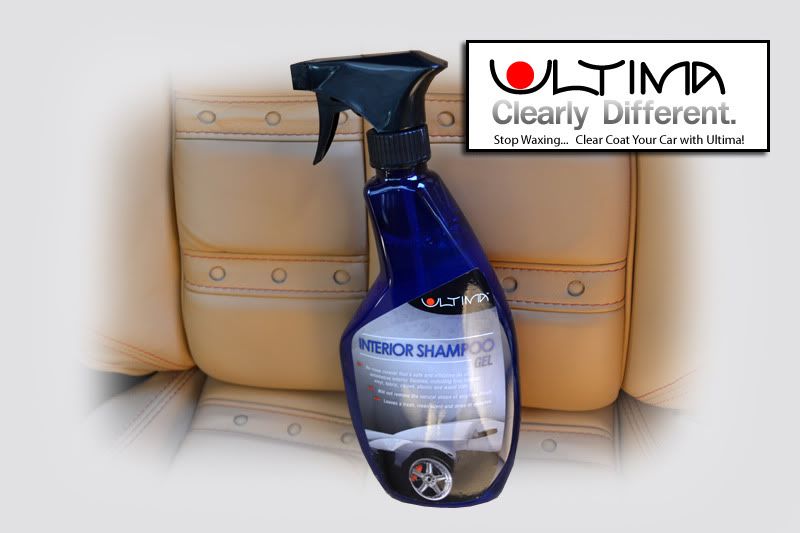 Copy from back label:
Ultima Interior Shampoo Gel gently cleans all interior surfaces without harmful effects. Until now, it was necessary to use various cleaners to shampoo cloth, leather, vinyl and plastic. Ultima Interior Shampoo Gel uses unique cleaning technology, not harsh detergents, to loosen and dissolve all manner of soil so that it can be safely wiped away. Your vehicle's interior emerges clean, fresh and ready for protection.
Directions
(label copy)
:
Remove all loose dirty by vacuuming. For best results, apply Ultima Interior Shampoo Gel using a foam applicator. On leather, vinyl and plastic, apply Ultima Interior Shampoo Gel to the applicator sponge and work on a small area at a time. The rich cleaning formula will soften soil so it can be gently wiped away with a clean microfiber detailing towel. Wipe away excess cleaner before it dries. On cloth, spray directly on the fabric and wipe with a damp, white cloth. Stubborn stains may require agitation with a soft brush. Rinsing with water is not necessary. All to dry completely before applying Ultima Interior Guard Plus.
The first step is to remove all loose soiling by vacuuming thoroughly. Luckily the Ferrari's interior wasn't too bad and the Metro Vac N' Blow quickly handled any debris.
Here is a picture of the seat bolster before. As with any tan seat, it is hard to judge the amount of soiling until a spot has been cleaned. Ferrari's are known for having a delicate leather (very thinly coated) so this will test how gentle the cleaning agents in Ultima Interior Shampoo Gel truly are.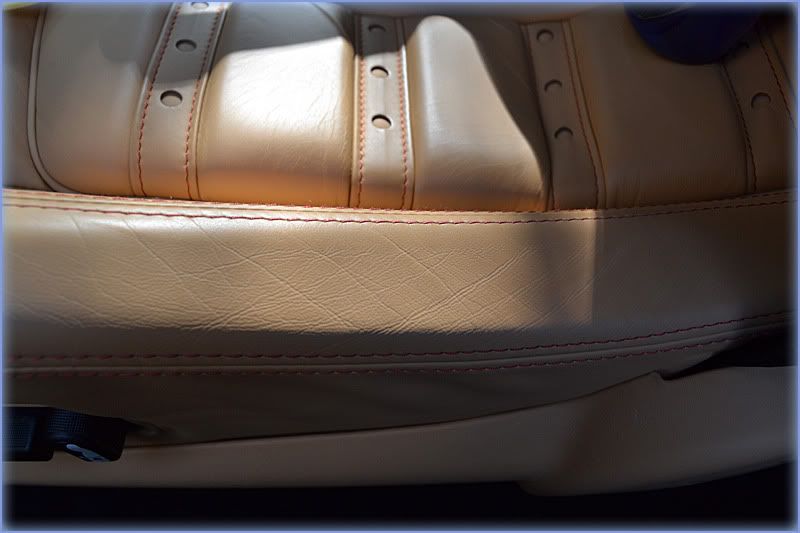 As instructed, I misted Interior Shampoo Gel over on a foam applicator and gently spread it over the area. Using slight pressure I worked the Shampoo Gel into a slight lather.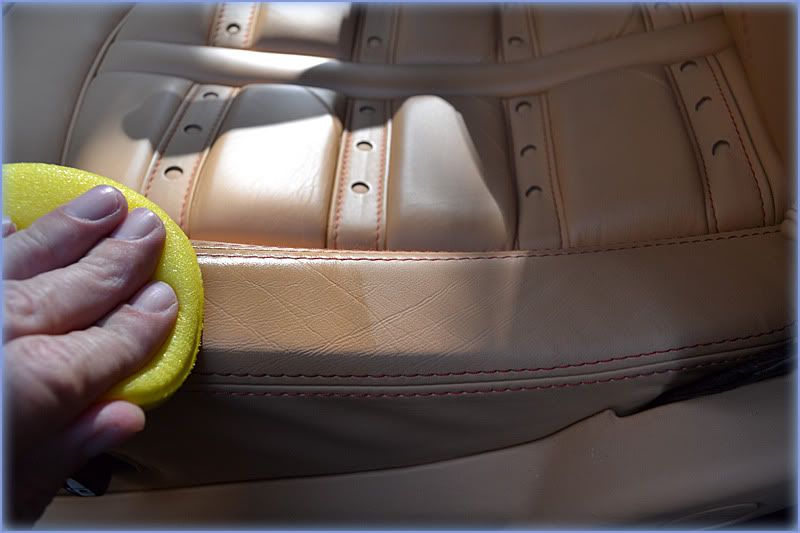 Then I wiped away any residue with a Mango Breeze Microfiber Towel before the product dried. The thick gel formula has a long dwell time and does not evaporate quickly, so I had plenty of time to remove it.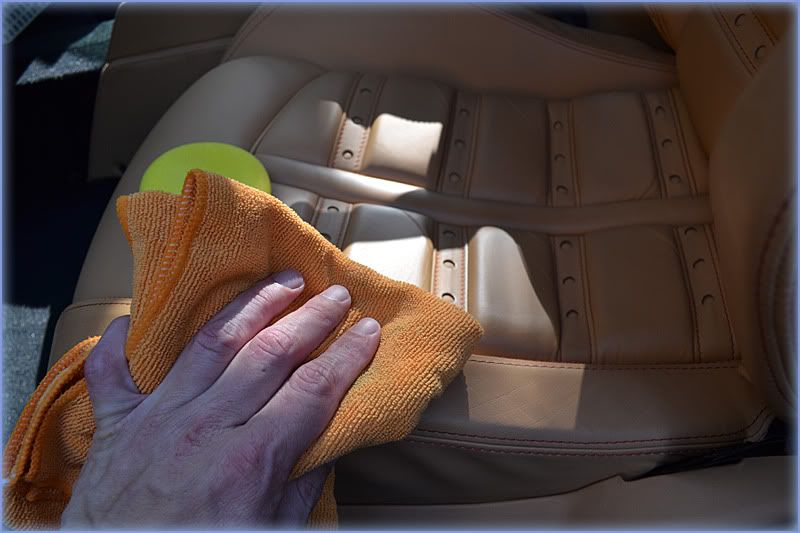 The results where immediately apparent. Best of all the leather felt soft to the touch, not dry.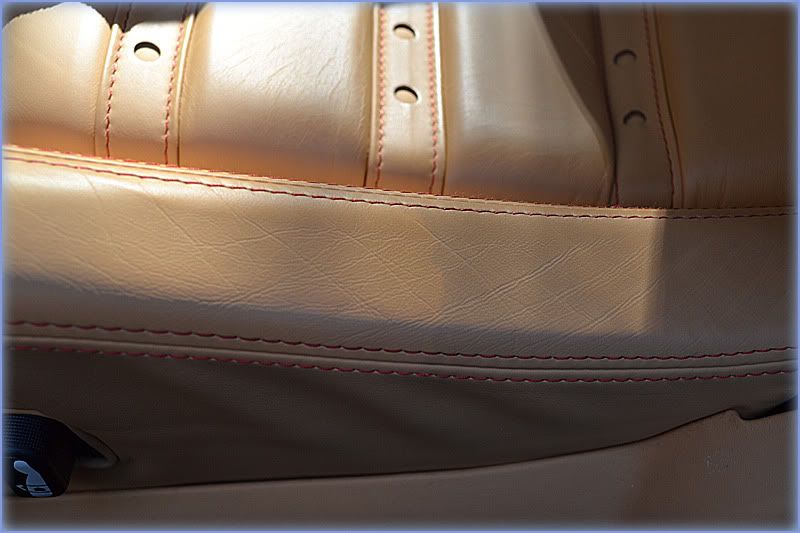 Human oils had turned this steering wheel into a shiny mess.
I cleaned the left hand side of the wheel with Ultima Shampoo Gel to see how quickly and effectively it would work against the heavy oil build up (that can damage leather over time).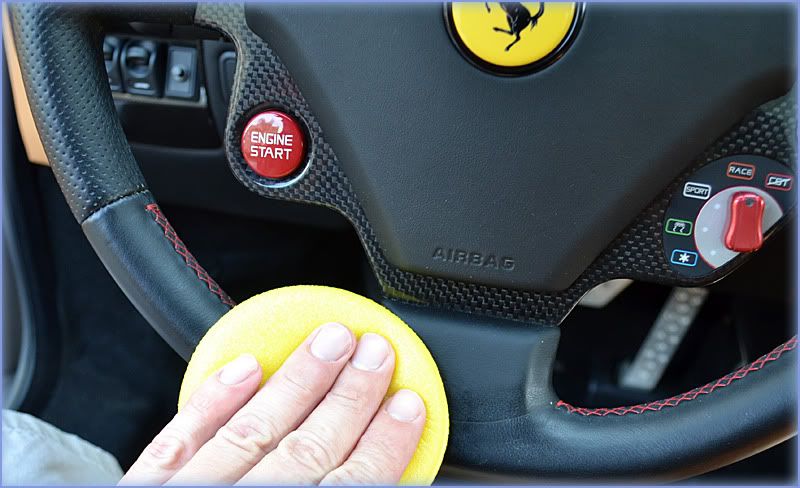 Ultima Interior Shampoo Gel quickly handled the oils and grease leaving the left hand side of the steering wheel with a natural, barely satin finish, and soft supple feel. It was really impressive how quickly it removed the offending oils with very little effort.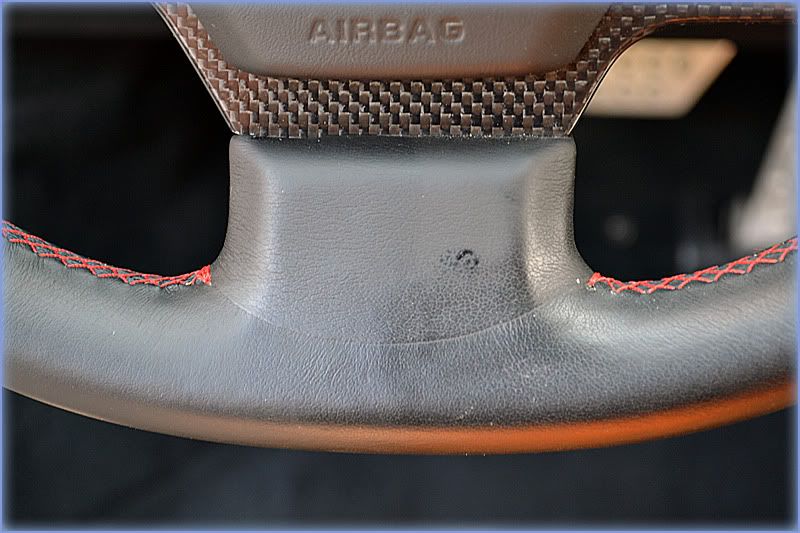 Conclusion:
The interior of the Ferrari has many delicate surfaces: thinly coated leather, rubberized trim that is famous for being sensitive to chemical exposure, and fine stitching. It also has an adornment of carbon fiber (clear coated) trim and metal badges. I used Ultima Interior Shampoo Gel (advertised as the cleaner for all interior surfaces) on each of them and was extremely impressed with the cleaning action. It has a very "fresh" clean scent that compliments its performance completely.
In truth, I went home and cleaned my interior the same night, using this product, which to me says more words than I could write.
Here is a picture of the Ferrari F430's interior after being cleaned with Ultima Interior Shampoo Gel (and protected with Ultima Interior Guard Plus- review coming soon!).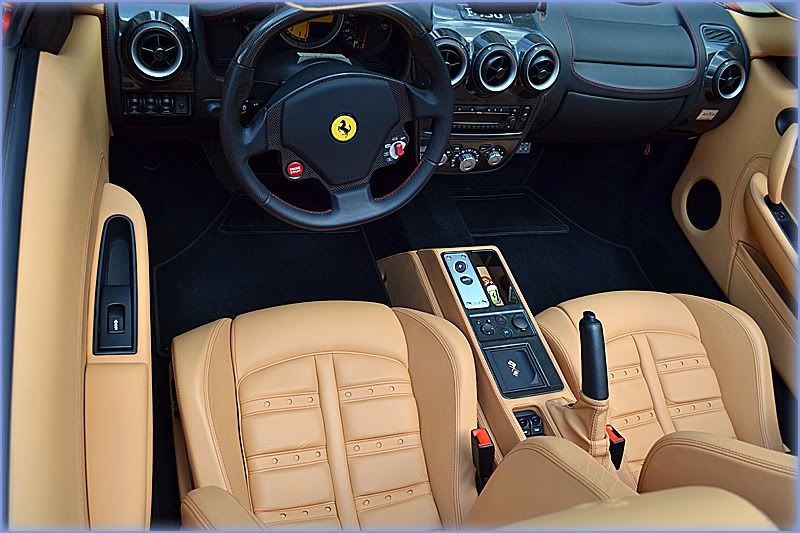 Thank you for reading.