Phastek Performance X5 Camaro Drop Springs by B&G Suspension for your 2010, 2011, 2012 Camaro SS/LS/LT/RS
1.5" front, 1.4" rear drop
Born of the pure passion for driving, B&G incorporates this passion into every S2 Sport Lowering Spring, S2K Sport Suspension Lowering Kit, and RS2 Coilover component we produce. We thrive on the handling of a finely tuned vehicle, and our mission is to bring this exhilaration to every individual who chooses a B&G product.
Based on our passion for driving, B&G products not only give your street vehicle an aggressive look and stance, but the best combination of ride and handling on the market. That's why our engineers design the thrill of driving that secluded mountain pass into every system. Why we incorporate the adrenalin rush of Europe's famous road courses into a Sunday drive. Why our products bring the stance of the world's top race cars to your driveway.
With over 50 years of spring design and manufacturing expertise, our S2 Sport Lowering Springs are engineered to improve handling while maintaining safety and ride quality.
B&G lowering springs are wound from high tensile Chromium-Silicone wire purchased from Europe's premium mines. The lowering springs are cold wound on CNC coilers; heat treated and shot peened for longevity; and finished with phosphate treatment and a baked on resin powder coating for a hard corrosion resistant shell. By redesigning the O.E. Spring and the lowering the center of gravity from 0.5-2.5 inches (depending on vehicle and application) our Technicians dramatically improve your vehicles performance and appearance. Incorporating a progressive rate design Allow B&G lowering Springs to offer higher rates for improved road hold, while maintaining a comfortable ride
Progressive Spring rate design to maintain ride quality while improving road feel and handling
Cold wound from high tensile chromium silicone wire and individually super blocked and computer tested against tight tolerances
ISO9001, QS1400, and TUV Certified
Limited Lifetime Warranty!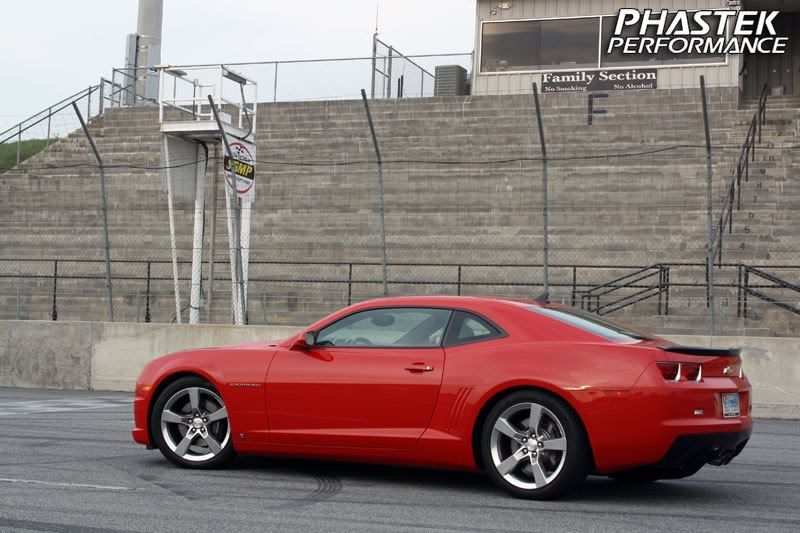 Place your orders at www.PhastekPerformance.com