Custom SCT ECU Tuning & Programming for your 2010, 2011, 2012 Camaro SS L99 via Mail-Order (E-Mail)
MAXIMIZE YOUR PERFORMANCE GAINS FROM YOUR COLD AIR INTAKE, HEADERS, EXHAUST, AND OTHER MODS
GAIN LOW-END TORQUE, QUICKER THROTTLE RESPONSE, ELIMINATE THE FACTORY TORQUE-MANAGEMENT
REDUCE YOUR 1/4 MILE TIMES BY UP TO .3 SECONDS!
FOR L99 CAMAROS WITH BASIC BOLT-ONS (Cold Air Intake, Exhaust, Headers, etc)
For custom builds, forced induction (superchargers and turbo setups), and big power setups, please contact us for more info
Provided by mail-order (SCT X3 Programmer is required to transfer your custom tune file to your car)
Send in your stock tune file to
support@phastekperformance.com
, and we will update you with a custom tune to match your specific mods.
NO DYNO NEEDED FOR MAIL-ORDER TUNES - data logging may be required (an updated tune file will be provided at no extra cost).
To see our full testing please go
here.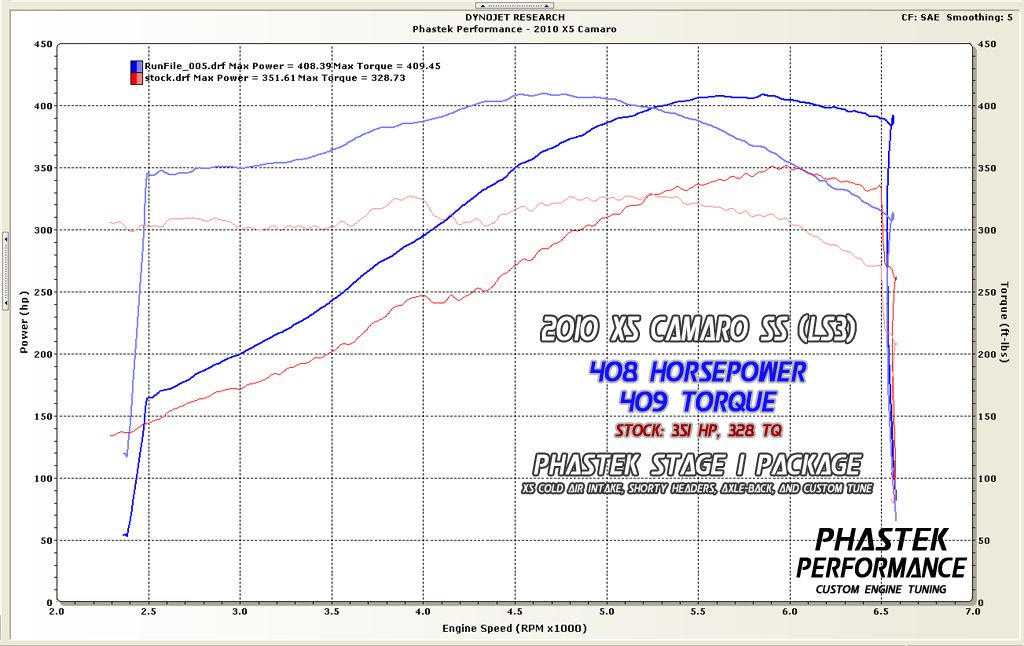 To place order please visit us at www.PhastekPerformance.com