I'm going a different direction, so my loss is your gain. Never used, both pieces still in box. MSRP for both was over $260 + Shipping
Included is the longer bolt for pulley to work with Tensioner
$200 shipped inside the USA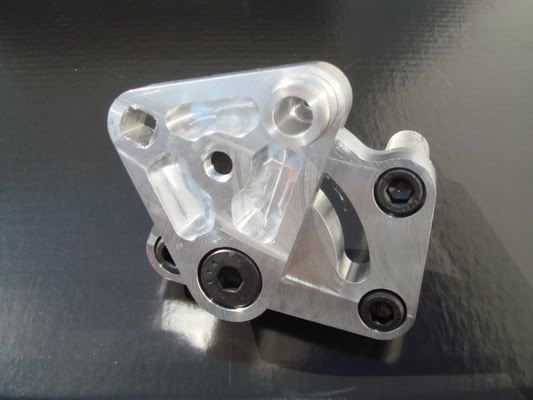 The new MTI Racing belt tensioner is here for all you LS owners with moderate to insane power. It is made of high strength billet aluminum and designed to endure severe duty racing and supercharged applications. Another unique quality is the extra support that triangulates it to the cylinder head for even more strength. The huge range of travel also allows a more convenient selection of replacement belt sizes. Never worry if your replacement belt will fit. It can be used with a 6 or 8 rib pulley.
Heavy Duty Tensioner Pulley
2010 & Newer Camaro SS
This billet tensioner pulley can be installed as a direct replacement for the unsightly plastic pulley mounted on the tensioner arm of the new Camaro SS .
Like all Metco Motorsports pulleys, this pulley is precision-machined from billet aluminum and then hard-coat anodized in black on the back side of the pulley and on the belt surface. Like our other pulleys, a billet bearing cover and stainless steel retaining bolt is included.
This 87mm 6-rib pulley is slightly smaller than the OEM pulley, but serves to optimize belt tension as indicated on the factory tensioner indicator. This pulley represents a simple and inexpensive way to enhance the underhood appearance of your new Camaro and add durability at the same time. No modifications are necessary to install this pulley and the original serpentine belt can be re-used.
Installation Note: This pulley replaces the pulley on the tensioner arm, located on the passenger side of the engine next to the throttle body inlet.