BLACKFIRE Crystal Seal- The SEVEN Minute Way to Create a Deep Shine!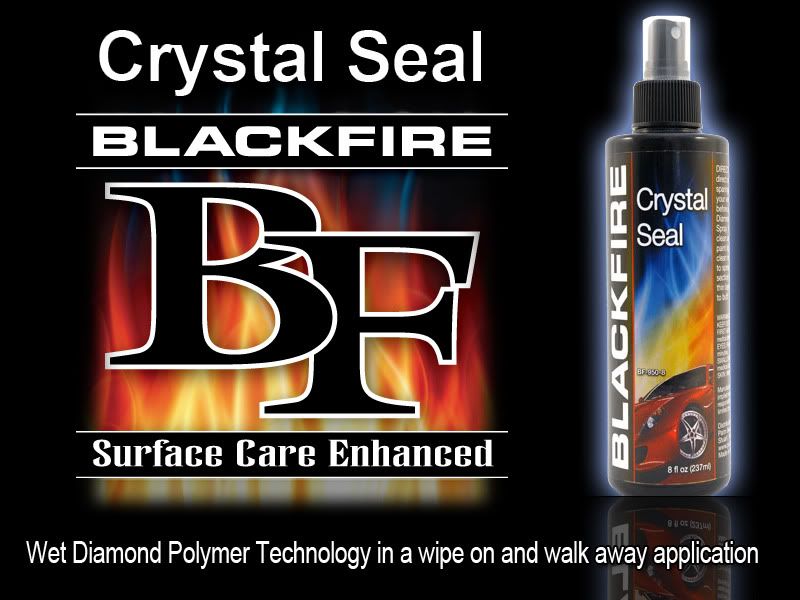 BLACKFIRE Crystal Seal is built on the award winning foundation of BLACKFIRE Wet Diamond All Finish Paint Protection. It uses the
same base
of Wet Diamond Polymers that create a deep, three dimensional shine on the paint's surface.
However this unique sealant has an an awesome twist! We simply could not make a sealant that is easier to apply. Don't just turn heads.... create Whiplash!!!
Getting Started.
BLACKFIRE Crystal Seal is a long-lasting & high gloss paint sealant despite its extreme ease-of-use. For best results, proper prep is key. Clean the paint and use detailing clay if necessary to create a smooth finish. This Corvette is in great shape with minimal contamination and just a light amount of road grime.
I cleaned the paint thoroughly using BLACKFIRE's Wet Diamond Waterless Wash. Simply mist on...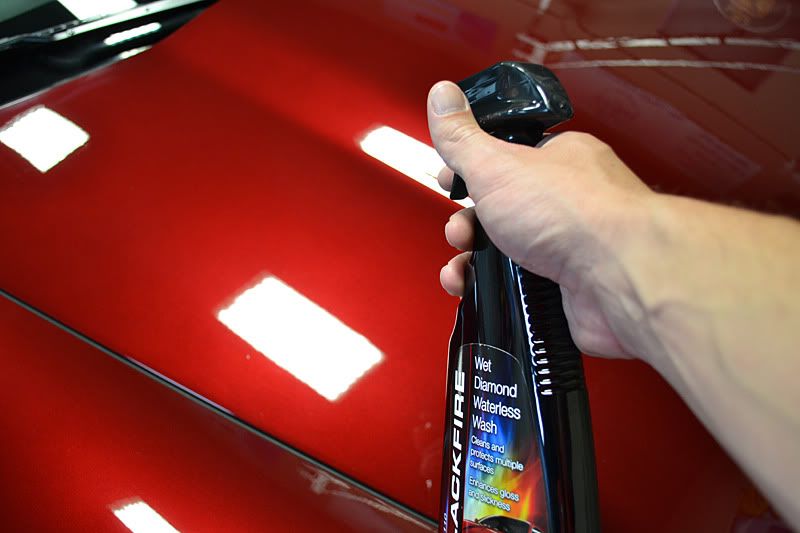 Spread a light film over the paint. Wet Diamond Waterless Wash features the same polymers as our sealants. These polymers bond to the paint and the grit to form a coating on each to prevent scratching or damaging the finish.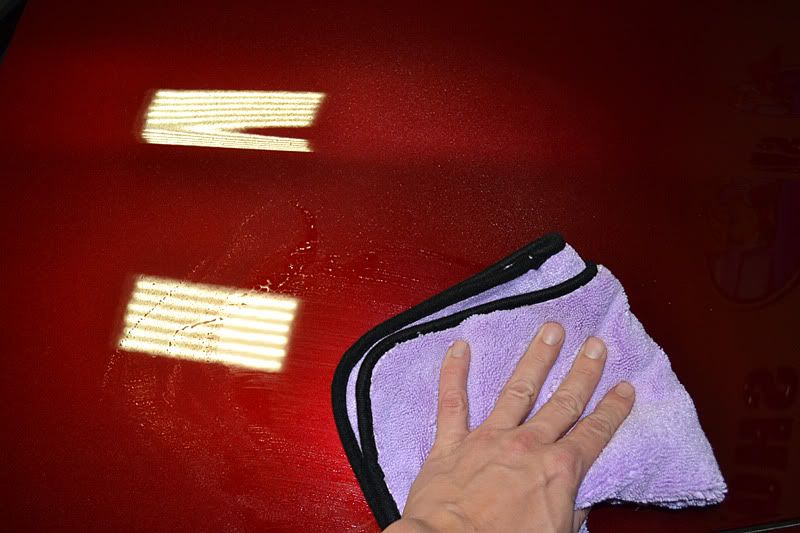 Flip a plush microfiber to the dry side and buff to a high-gloss finish. Cleaning your paint is that easy.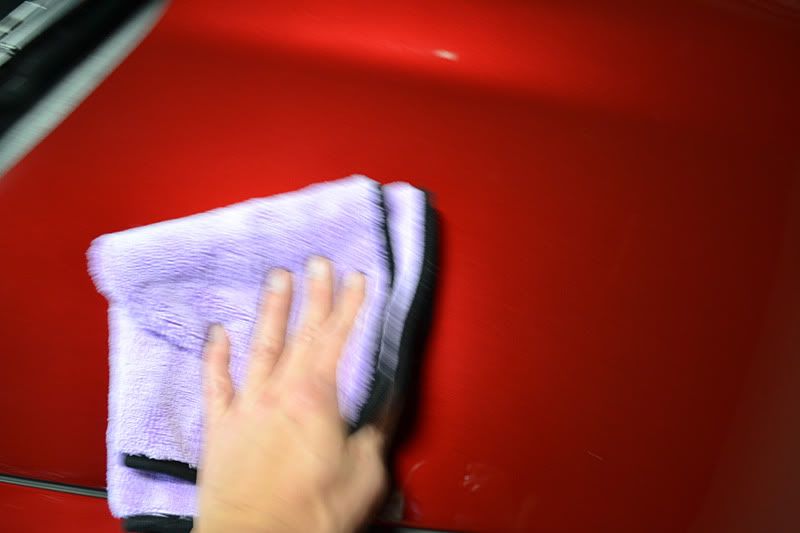 Crystal Seal Sealant-
Create WHIPLASH on paint, plastics, and metal with out additional buffing!
BLACKFIRE Crystal Seal comes in
two sizes
, a 4 ounce size and an 8 ounce size.
1 ounce of product is good for approximately 10 vehicle applications
. This is extremely concentrated. The 4 ounce size is good for up to 40 applications, the 8 ounce size up to 80. Also a unique Indigo Microfiber Applicator makes applying BLACKFIRE Crystal Seal effortless.
Directions:
Apply BLACKFIRE Crystal Seal to clean paint with the supplied BLACKFIRE Indigo Microfiber Applicator. Mist applicator once to prime. Then mist each panel once and spread sealant in straight line motions. There is no need for additional buffing.
That's it, that easy!
First things first.
Prime the BLACKFIRE Indigo Microfiber Applicator with a simple, light mist of Crystal Seal.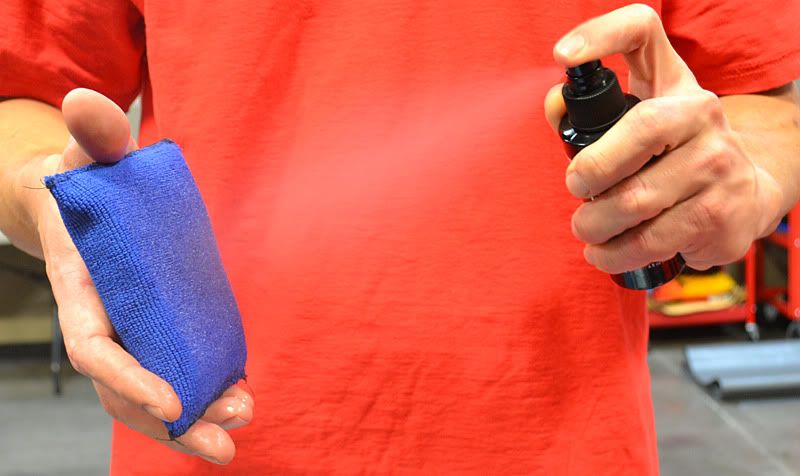 Now apply one mist per body panel.
BLACKFIRE Crystal Seal is EXTREMELY concentrated!!! It should only take 8-10 mists per average sized car to complete the entire car.
Here is a quick graphic Each boxed off section represents each time I added an additional mist to the paint.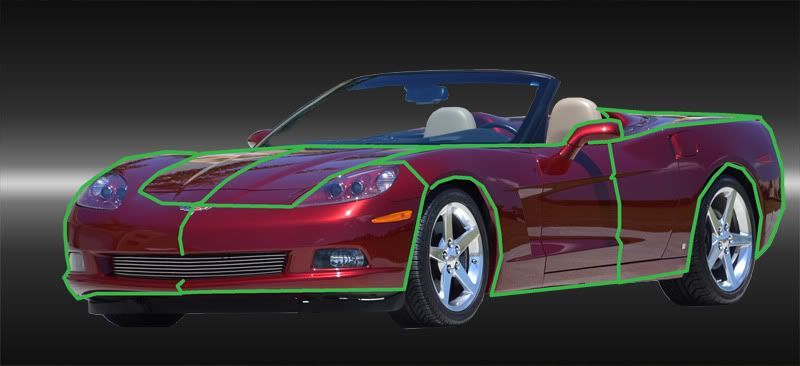 Here you can see the light mist of product sitting on the paint.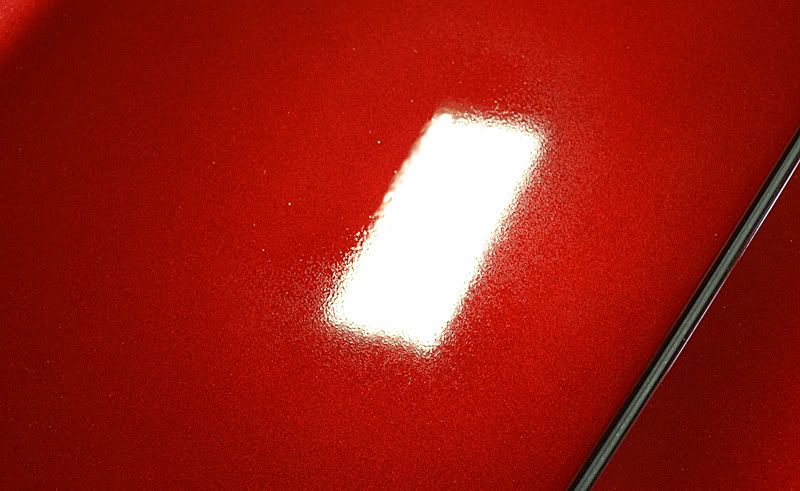 Now spread over the section using the primed microfiber applicator.
You can see the very light film of BLACKFIRE Crystal Seal as it begins to self level and cure almost immediately.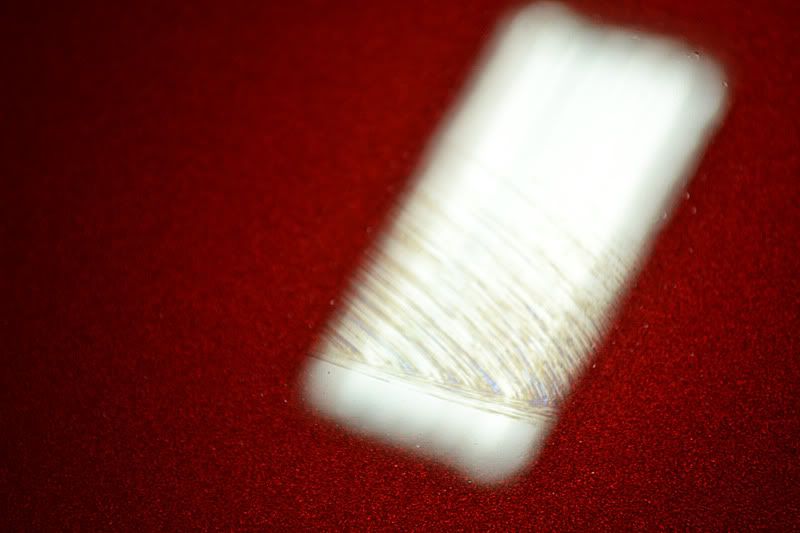 After 15 seconds it is almost done...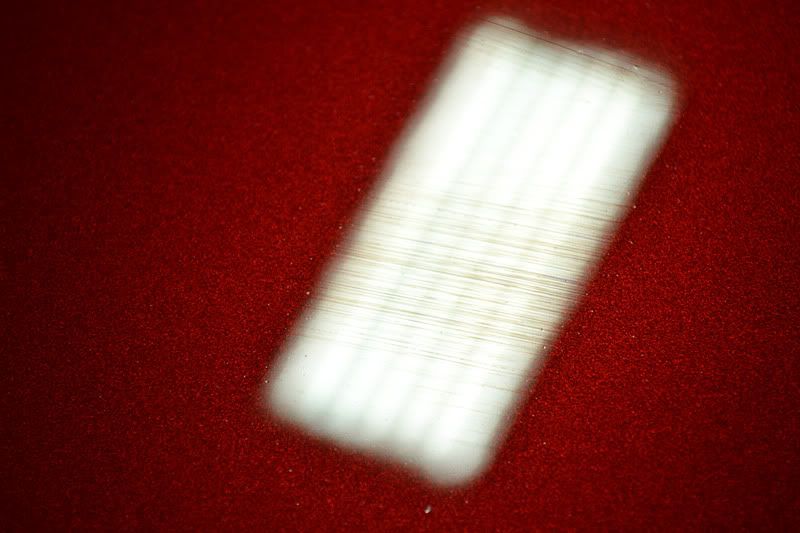 One minute after spreading the Crystal Seal has fully self leveled and cured. The paint is glossier and richer.
That's it, there is no residue to buff off. Simply WIPE ON and WALK AWAY!
How fast is it?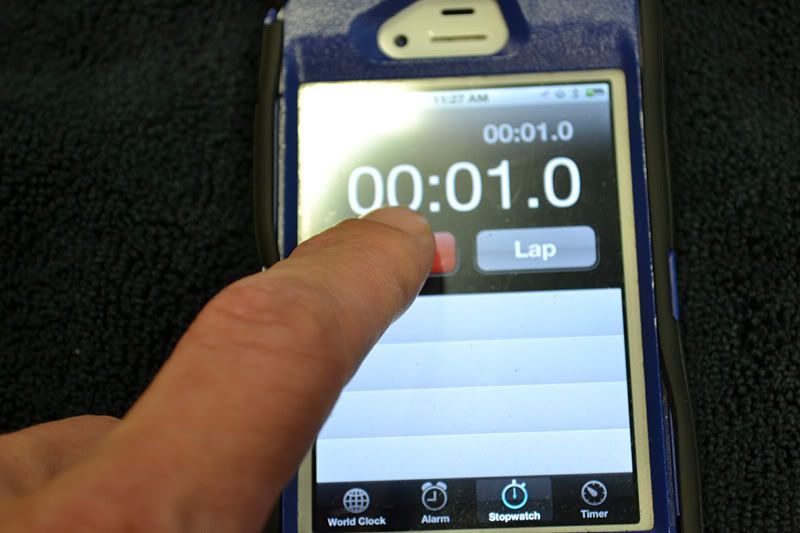 I set the time on my phone and applied BLACKFIRE Crystal Seal to the entire car.
Here was the clock when I finished.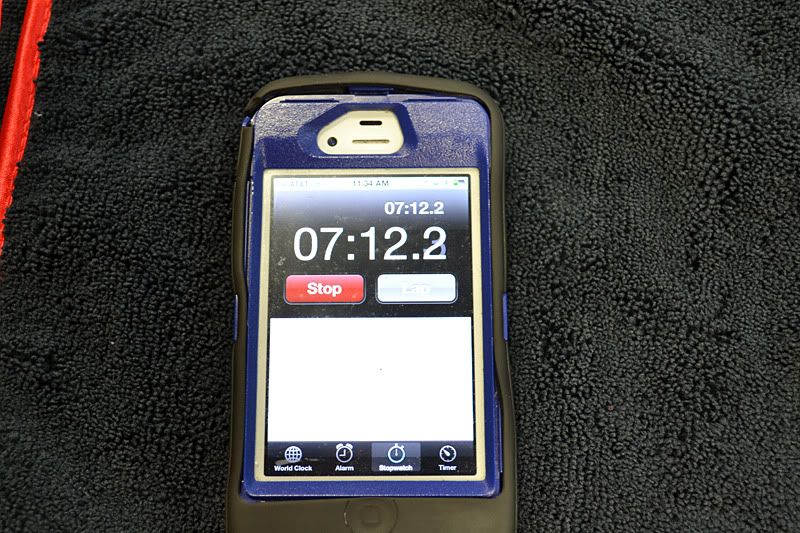 Because it is easy to apply, and requires no additional wipe-off I was able to bathe the paint in a coat of high-gloss Wet Diamond polymers in just over 7 minutes!!!!
BLACKFIRE Crystal Seal is perfect for sealing wheels, glass, and even trim as well. There is no white or chalky residue and it will not stain or smear.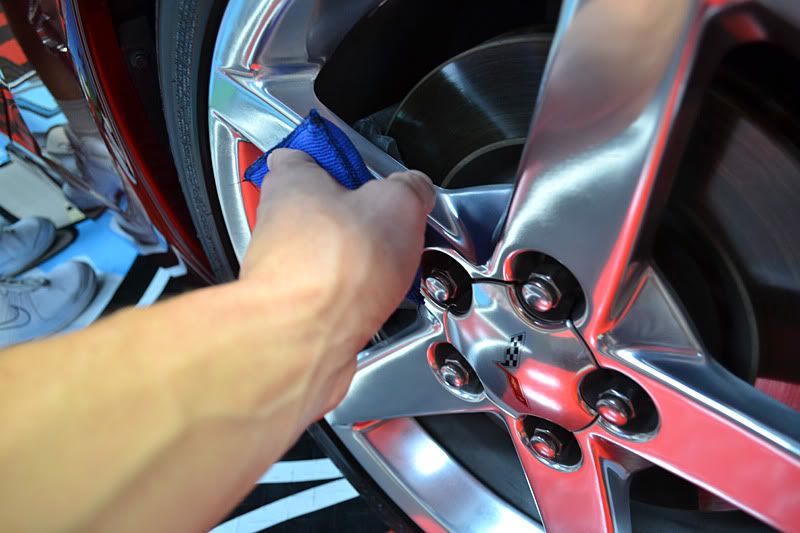 \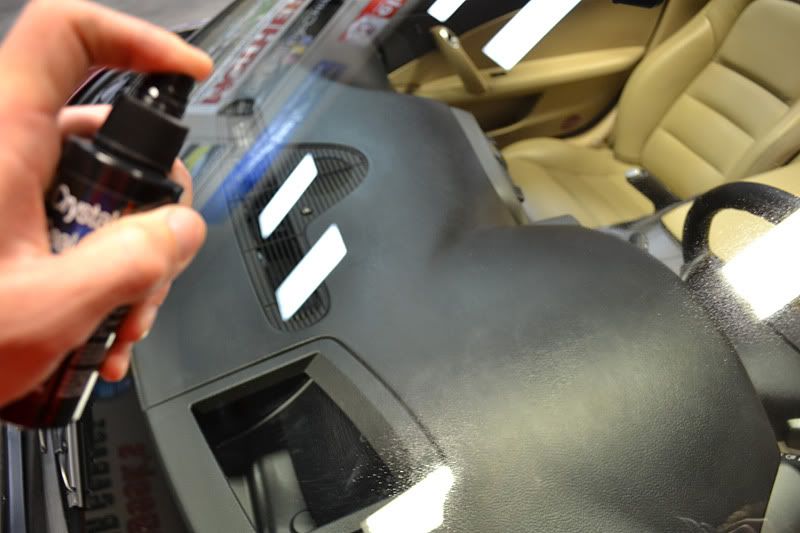 Okay, so its obviously very quick and super easy to apply... But how does it look? Well it is a BLACKFIRE product made with Wet Diamond Polymers so you know its going to be rich and glossy.
Here are some pictures from inside the garage.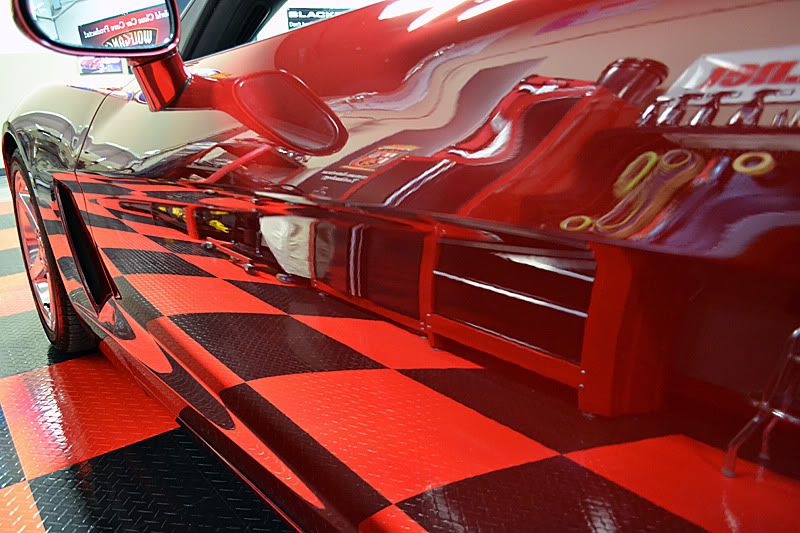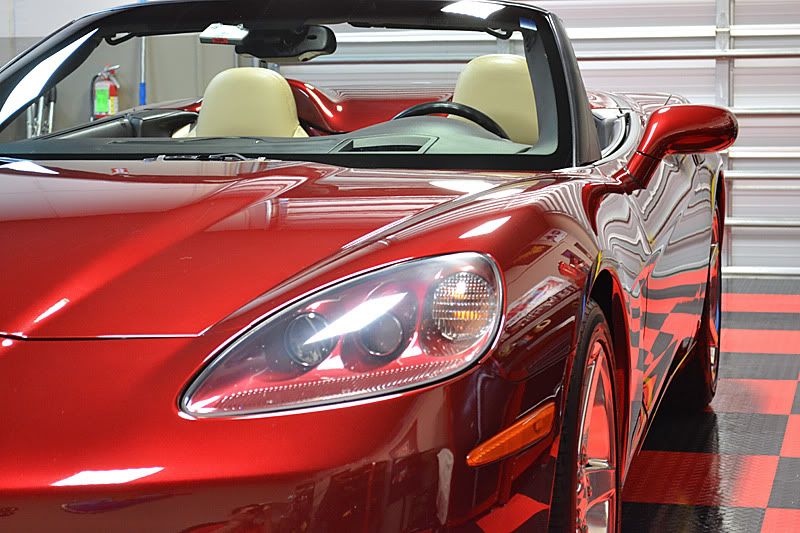 Let's pull it out in the sunlight and see how it looks. You can see the full color range and richness from the Wet Diamond Polymers. The paint has a very liquid like effect to it. This is with out the use of waxes or oils.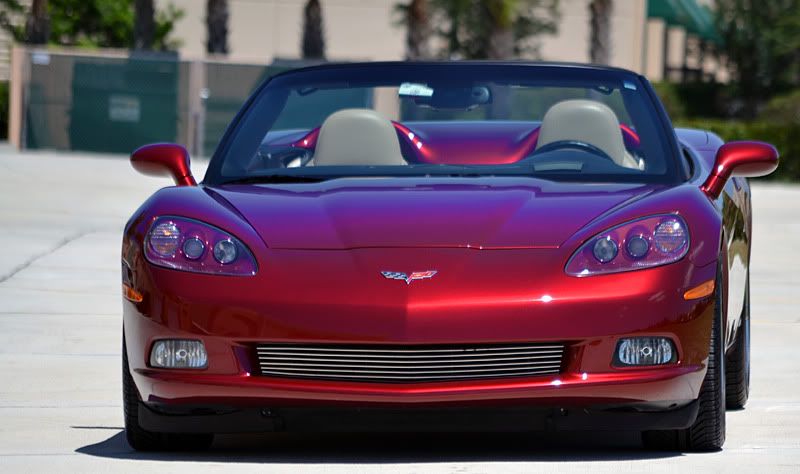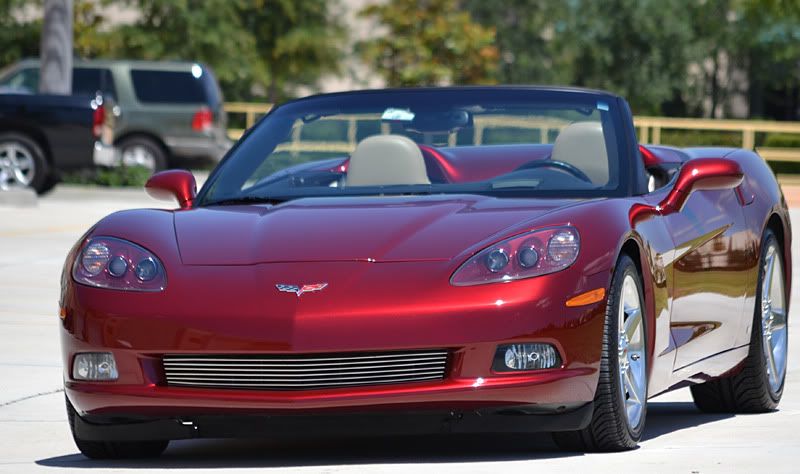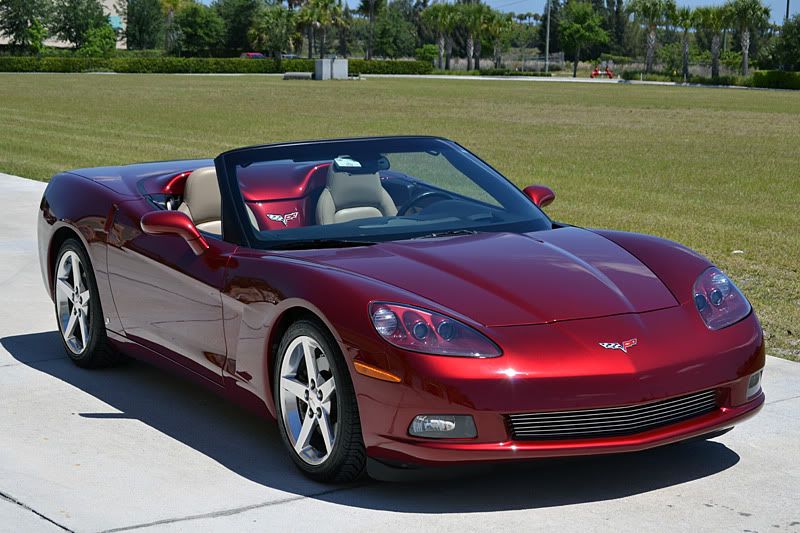 In the direct sunlight you can see there is no streaking despite no buff off. Also the metal flakes are absolutely popping.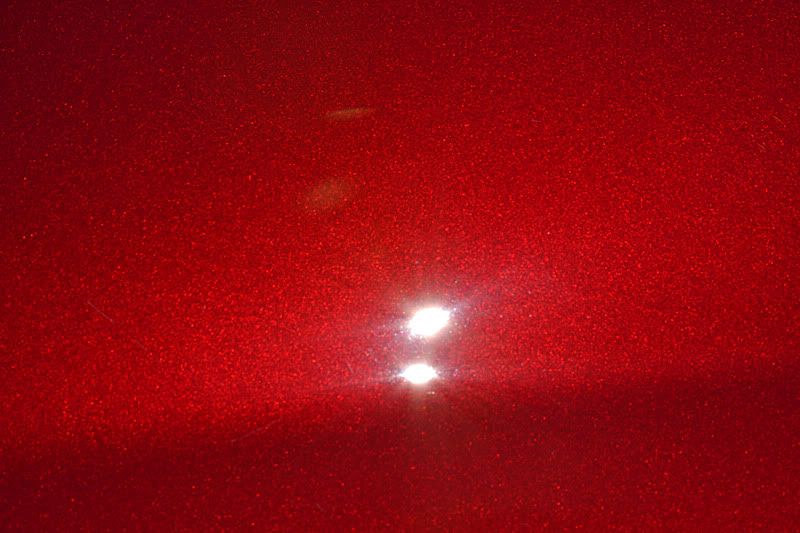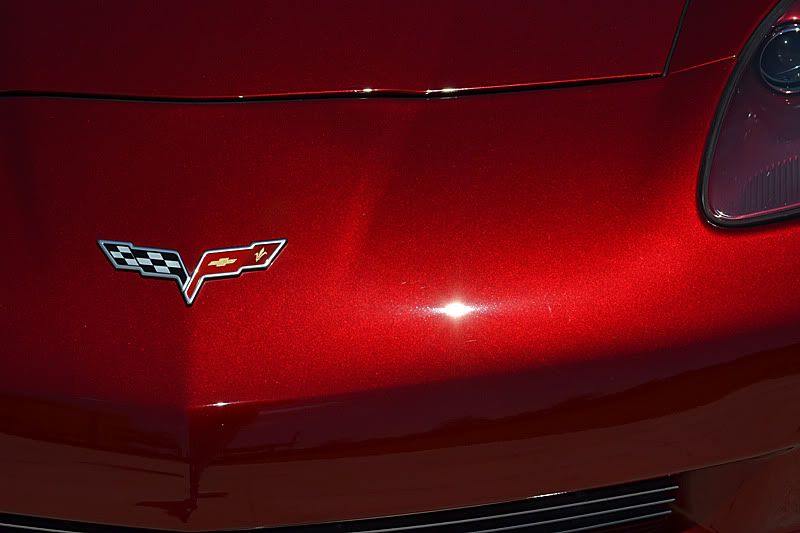 A couple more after photos.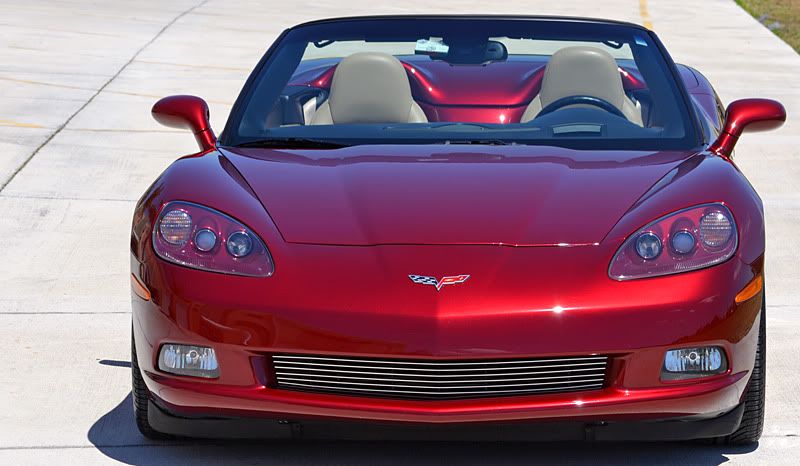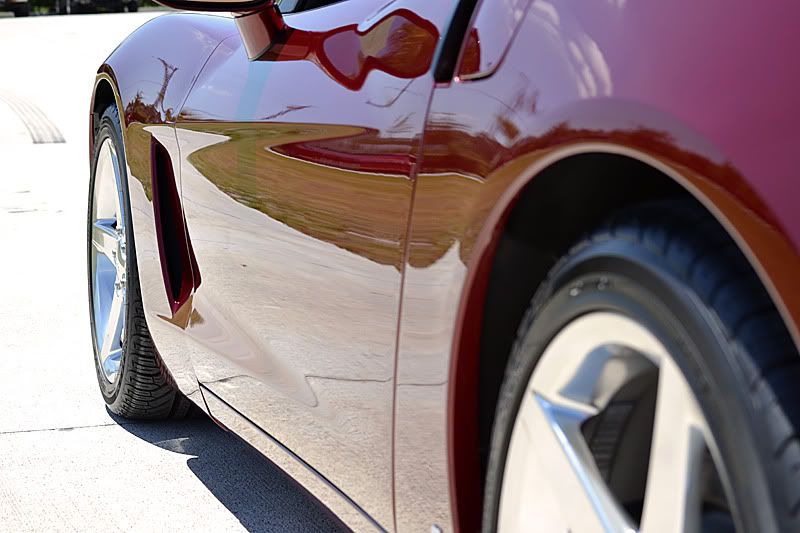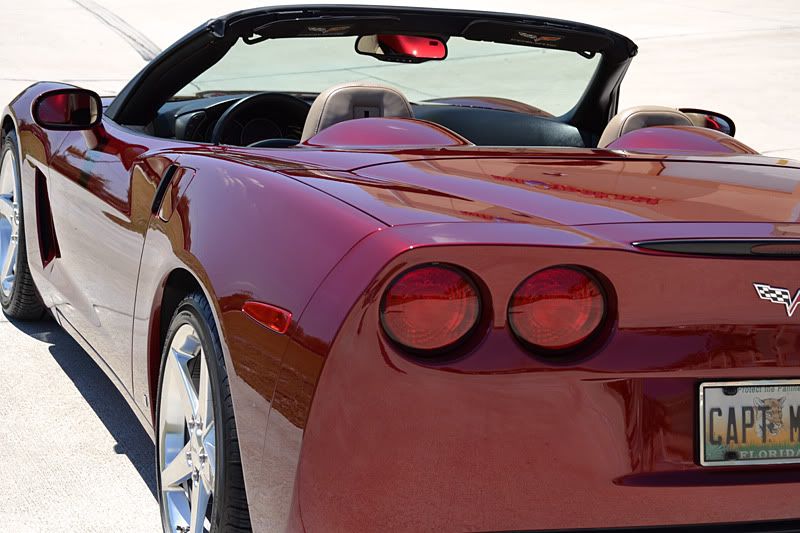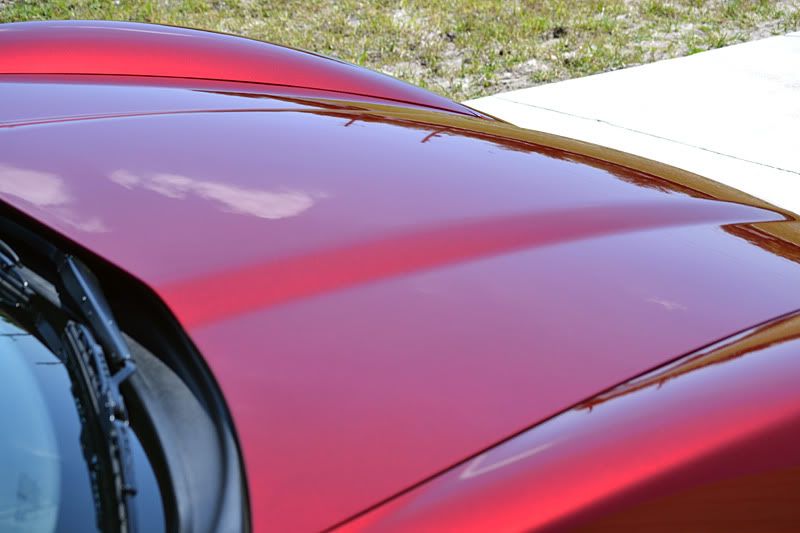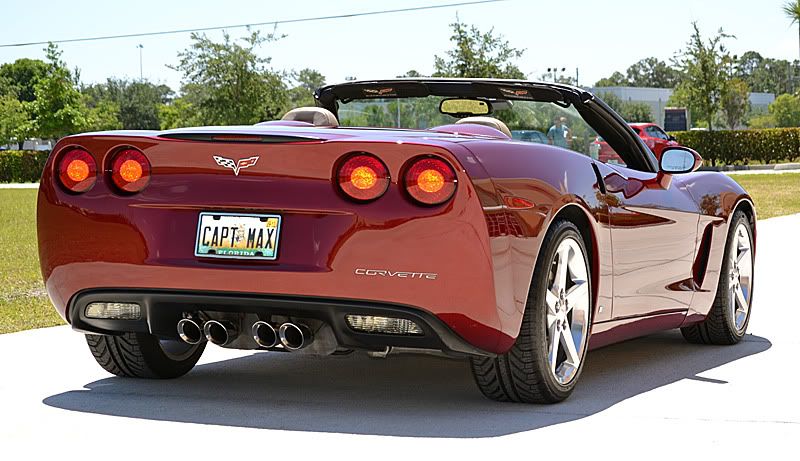 With no buff off and little product waste, you have no excuse not to bathe your car in Wet Diamond Polymers and create that famous neck-snapping BLACKFIRE shine!