Quote:
Originally Posted by
FL1CK
Todd,
Since you're in the detailing world and have a website that isn't specific to one company, I have a question for you. What products do you recommend for a black car... paint cleaners, sealant, glaze, wax, leather and vinyl interior cleaning etc...

Just want to see what you think. I looked at the car pro line and a few others on your site. Thanks!
Jake
Yes we carry over 60 brands of the best car care products in the world. Honestly process is always going to trump product selection. Give this thread a read:
Autopia 5 Step Paint Care Cycle
Ultimately clean, swirl free paint is going to give you the most shine possible. Will you be working by hand or machine?
The first step (and most important) is properly washing your car. Not only does this get the car clean, but it also keeps it swirl free when you are done.
The next step is to inspect and deep clean (clay if necessary) the paint. Finally (the most important step) is polishing the surface smooth, like a mirror.
Then you apply your favorite wax or sealant to protect the paint and lock in the shine.
Out of the brands we carry, I am extremely partial to the BLACKFIRE brand. (If you are looking to stay in one range).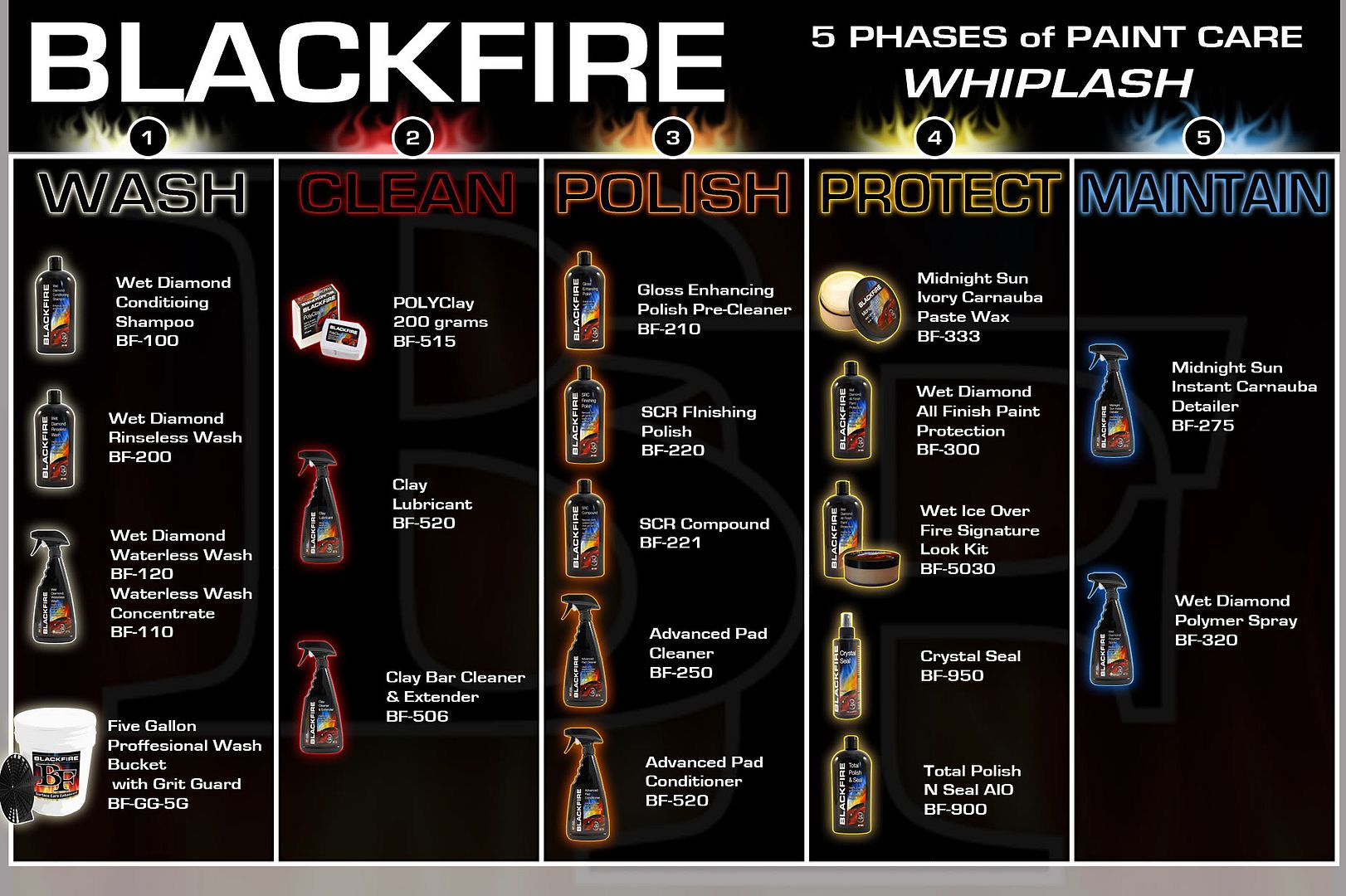 The BLACKFIRE exterior care products feature a special tri-polymer blend, sourced from around the world, but made here, in the USA. These "Wet Diamond Polymers" are famous for creating an amazingly wet, glossy, 3 dimensional shine that looks amazing on black (and all colors).
If you give me your goals, what you are working with, etc, I would love to give you specific recommendations.