2010-2011 Camaro SS BMR Level 1 Handling Performance Package - Springs / Sways (SP109, SB030) #HPP018
Improve overall handling in your 2010 Camaro with a Level 2 Handling Performance Package from BMR Suspension.
This kit consists of a BMR Sway Bar Kit (SB030), 1" Lowering Springs (SP019), and Total Suspension Bushing Kit (BK023). BMR sway bars are cold formed from lightweight tubular DOM steel, feature 3 adjustment locations and integrated thrust washers to prevent horizontal movement.
BMR springs are constructed from high tensile silicone chromium spring wire and come with a lifetime warranty against spring sag. Our polyurethane bushings are specifically formulated for optimal performance without sacrificing ride quality.
The Level 2 Handling Package (HPP019) will minimize bushing deflection, lower the center of gravity, decrease body roll and dramatically increase the cornering capabilities of your 2010 Camaro.
All components also sold separately. Sway Bars available in red powdercoat or black hammertone finishes, springs and bushings in red only.
Qty Price Part# Product
1 $229.95 SP019 Lowering spring kit, set of 4, 1.0" drop
1 $359.95 SB030 Sway bar kit with bushings, front (SB016) and rear (SB017)
1 $499.95 BK023 Total suspension bushing kit, street version (BK020, BK021, BK022)
3 $1,089.85 Parts
-----------------------------
$90.85 Discount
$999.00 Total
Front
Hole 1
98% stiffer than OE bar
Hole 2
146% stiffer than OE bar
Hole 3
214% stiffer than OE bar
Rear
Hole 1
99% stiffer than OE bar
Hole 2
173% stiffer than OE bar
Hole 3
301% stiffer than OE bar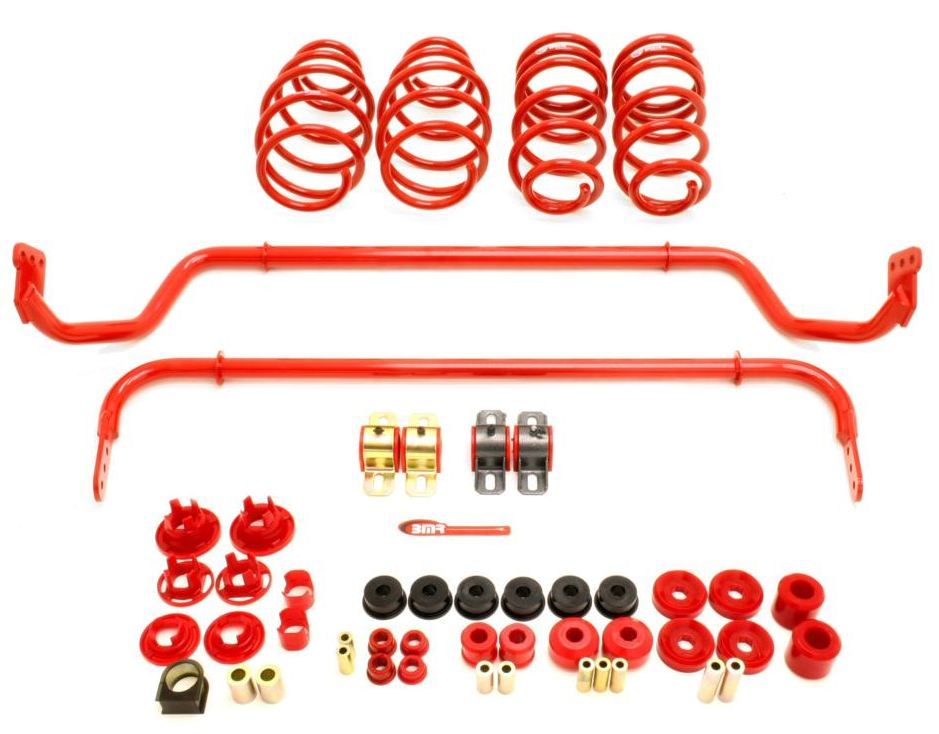 Place your orders today at www.PhastekPerformance.com