In this thread I announced the four new, plush, Microfiber Chenille Wash Mitts that we are now carrying at Autopia-CarCare.com:
http://www.autopiaforums.com/forums/...u-covered.html
Several of you asked for quick feedback regarding the difference between the new mitts and standard microfiber chenille mitts.
The green standard chenille mitt is one the left, the new Microfiber Chenille mitt is on the right (purple). In terms of external dimensions (length and width) they are very similar. Because the new mitt is significantly more plush, it stands about 30% taller.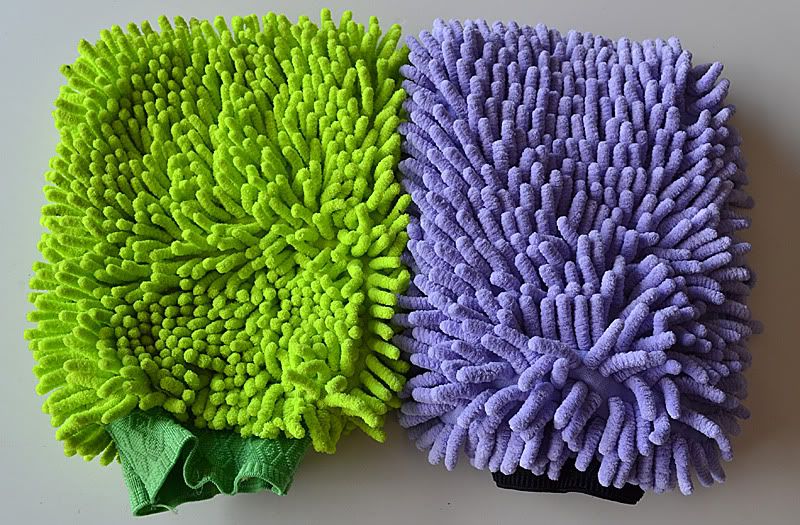 A close up of the actual Chenille nap shows a signifcant difference. The new Microfiber Chenille Mitts feature a pile that is 40% more plush and more densely backed. What you cannot see is how soft the new mitts are. These are incredible.
I placed both in a 5 gallon BLACKFIRE bucket of water.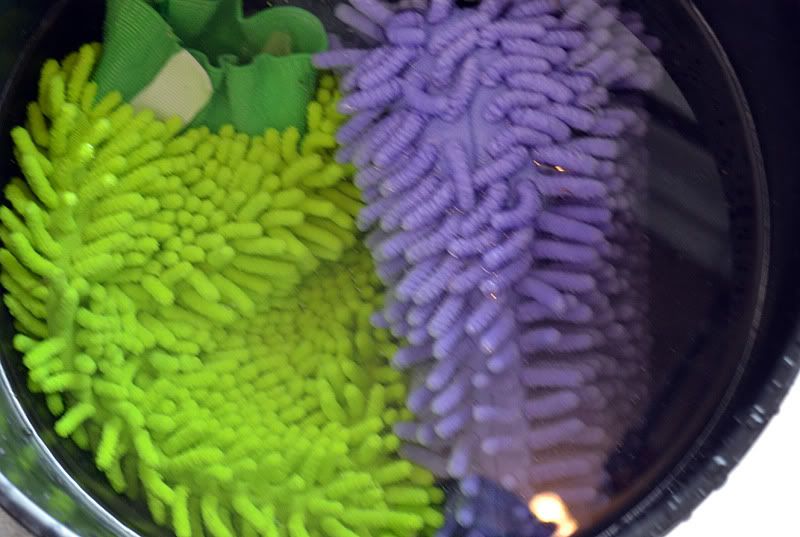 The new Microfiber Chenille absorbed more water, as you can in the pictures; the nap actually swelled tremendously more. Each fiber appeared to be twice the size as the standard mitt.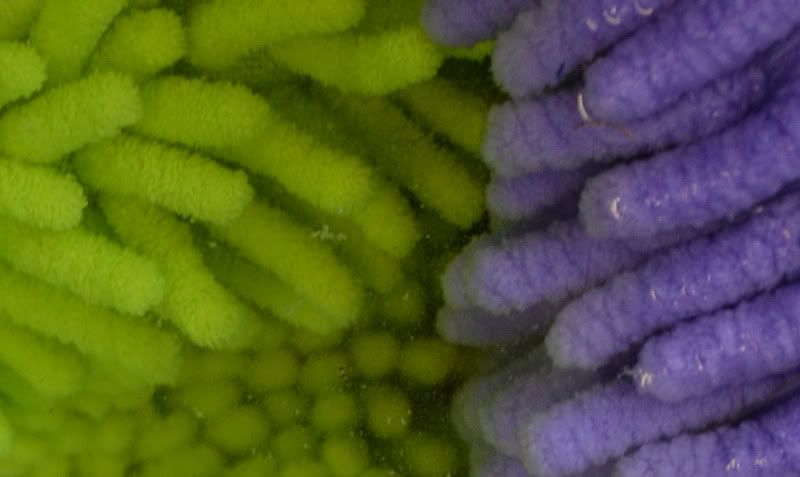 To test the volume of water (and those water/soap solution) each held I grabbed a small green bucket that I use to mop the house. It has a graduated numbers on the inside.
First I rung the standard mitt out.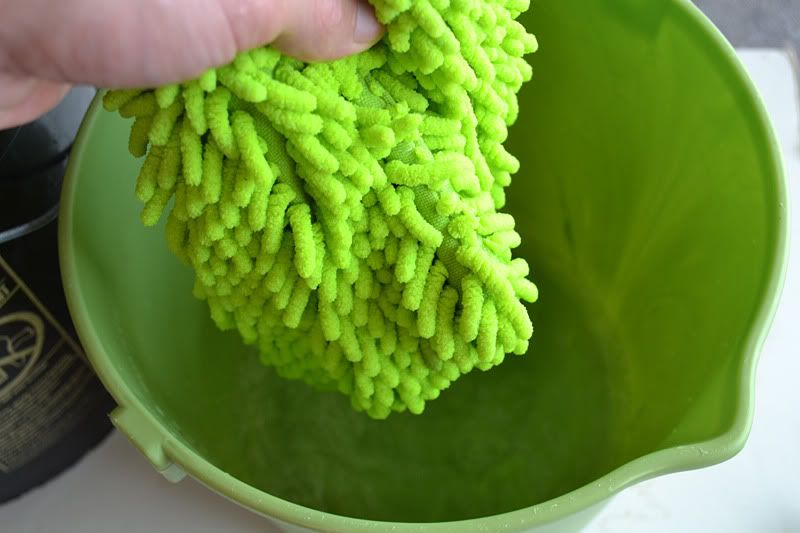 Here is the water in the bucket.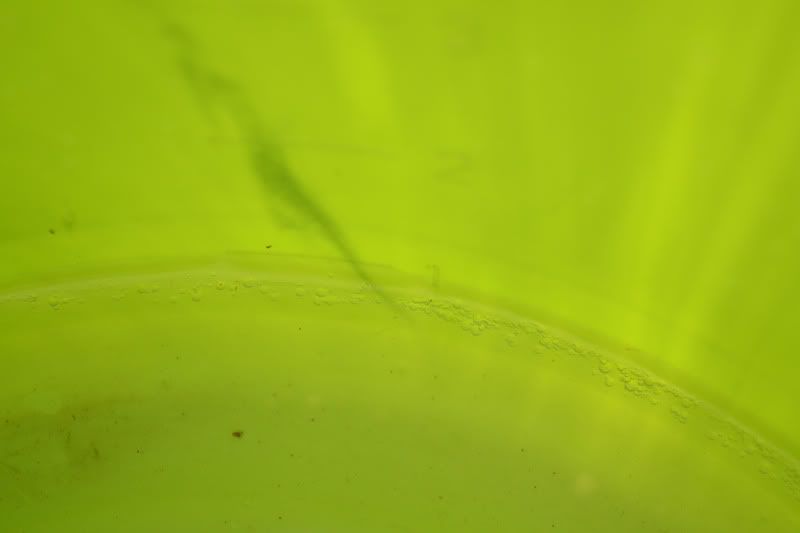 Because the marking are not easy to see in the picture I highlighted them below.
Just under the "1" marking.
I emptied the bucket then repeated the test with the new Microfiber Chenille mitt.
The water volume was significantly higher.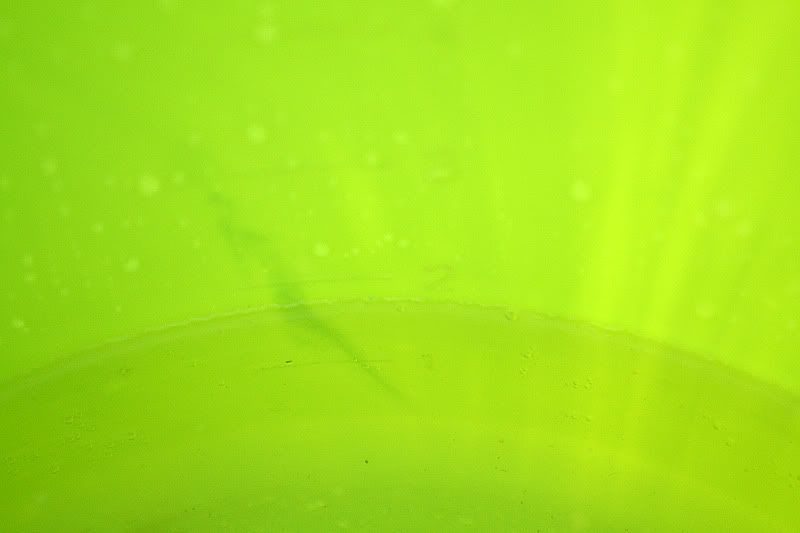 With the markings highlighted.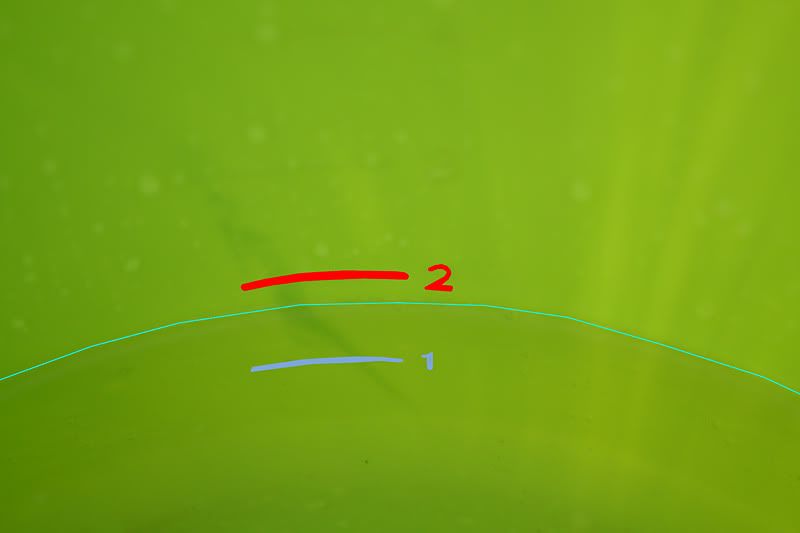 As you can see, not only are the new Microfiber Chenille Wash Mitts larger, but they also hold more water volume per weight. The new mitts doubled the amount of solution held. What you cannot see, but must feel to appreciate, is how soft the new microfiber is. It is something your paint will thank you for every time you wash it.