Attention:All right reserved. Any and all photos/videos found within this thread may not be copied, edited, reproduced, linked, or displayed in any form or by any means; electronic, mechanical, optical, or otherwise, without prior written permission from myself. If you wish to use any of the photos/videos found within this thread please send me a PM.
So it begins...Here we go I guess I'll start by saying I've always loved CAMAROS since they were born. Everything about the CAMARO is outstanding from the name and what it means to the body style..engine..suspension..feel..colors..well u get what I'm saying. I had a '89 Iroc with t-tops..candy apple red with sum 18in billet rims (19in rims were the biggest rims during the time I owned it in the late 90's...lol)..And now I got my self a 2011 2SS on July 7, 2011. So enough about the jibber jabber let's get to the pics and mods. Opinions are welcome I can take constructive criticism. It makes for better mods on the ride. Well here we go enjoy the pics I'll try to post as much as possible.
http://www.camaro5.com/forums/showthread.php?t=150266
HERE IS THE TOTAL LIST OF MODS.
EXTERIOR
*Carbon fiber hash marks(UPDATED 1/8/13 thx Bryan MnP customs))
*Fade away gills
*Rear bowtie delete
*Matte black rear SS
*Matte black side fender CAMARO letters
*White front bowtie
*White front SS
*AAC color matched white side marker lights
*Anvil carbon fiber rear spoiler
*Lambo doors
*Double limo tint on all windows
*Tinted tail lights
*Tinted reverse lights
*Black license plate frame
*P13w fog lights
*Granatelli lowering springs
*22" matte black custom 2 piece rims
*Toyo tires
*Rear facia gloss black(UPDATED 1/8/13 thx Bryan MnP customs)
*Black tail light bezels
*Havoc diffuser w/hydro coating
*Aggressor 2 front bumper painted black n white
*Heritage grille
*APR custom carbon fiber splitter
*ZL1 rockers painted summit white
INTERIOR
*Carbon fiber SS kicker plates
*Hurst black paddle shifters
*Lingenfelter pedals
*Fesler leather boot
*CFD chrome auto shifter
*B&M black T-Handle (also have chrome Hurst T-Handle & chrome B&M T-Handle to swap out)
ENGINE
*K&N cold air intake
*Throttle body spacer
*Black billet camaro caps(radiator,washer fluid,power steering, brake,oil dip stick)
*Vmax ported throttle body painted summit white
This is one of the only pics I have that's closest to stock that I have. Even though it has a couple of mods already. I didn't want to waste any time when I got it. These mods are what has been done in the pic above so far!
-double limo tint all around
-tinted taillights
-tinted reverse lights
-black lic.plate frame
-matte black rally hash marks
-anvil carbon fiber rear spoiler
-granatelli lowering springs (thx Granatelli)
-aac color matched side marker lights
-noweeds exhaust
-matte black rear bowtie
-matte black rear SS emblem
-matte black side fender CAMARO letters
-white front bowtie
-white front SS emblem
-p13w fog lights
-throttle body spacer
-fade away decal gills
LAMBO DOORS
ANVIL CARBON FIBER REAR SPOILER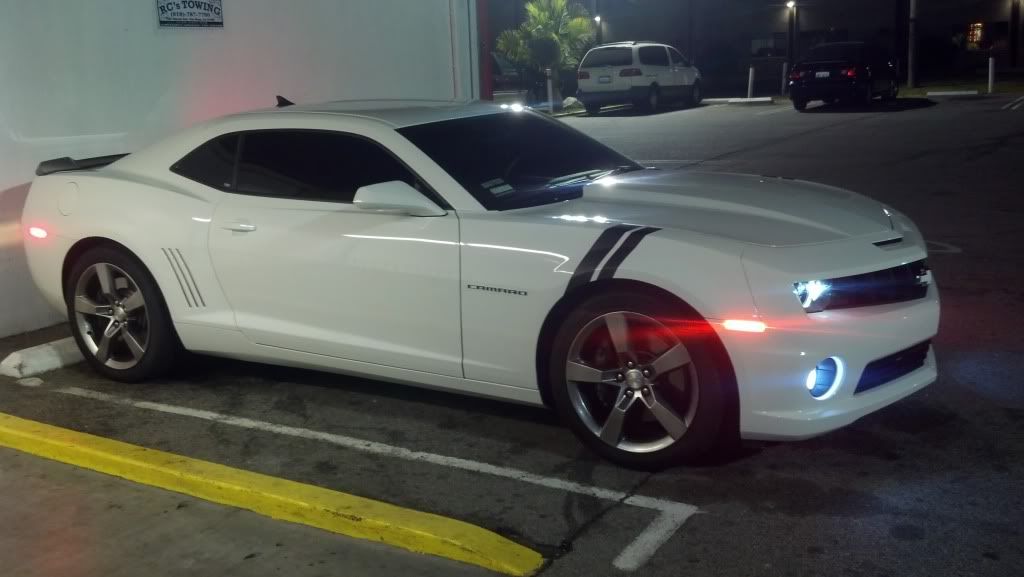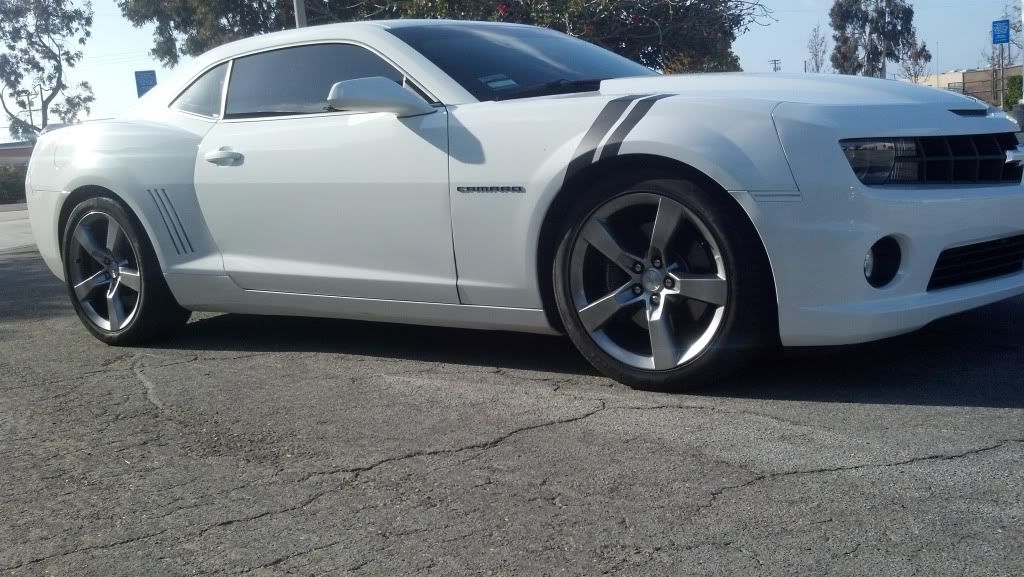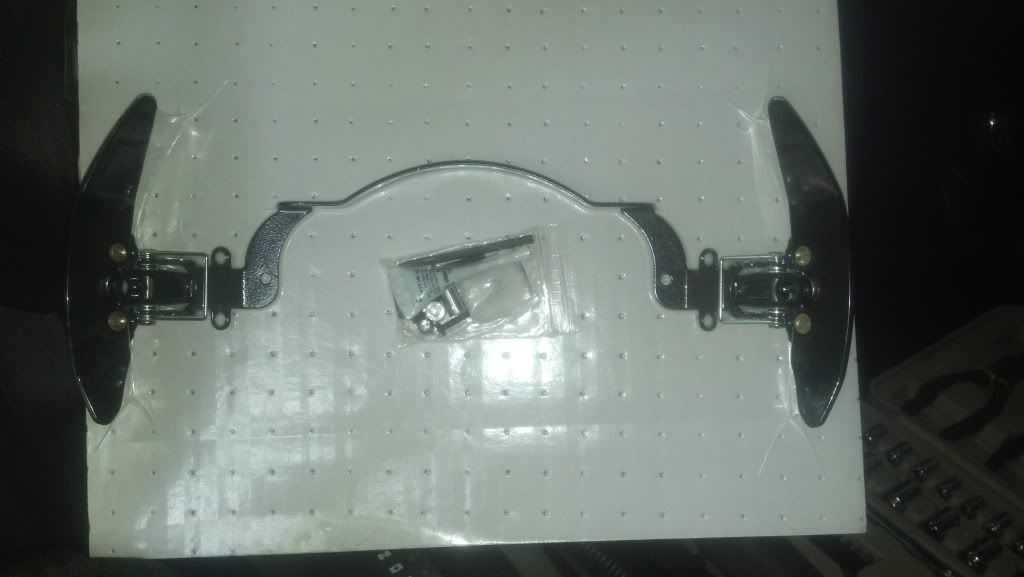 Hurst black paddle shifters
Lingenfelter pedals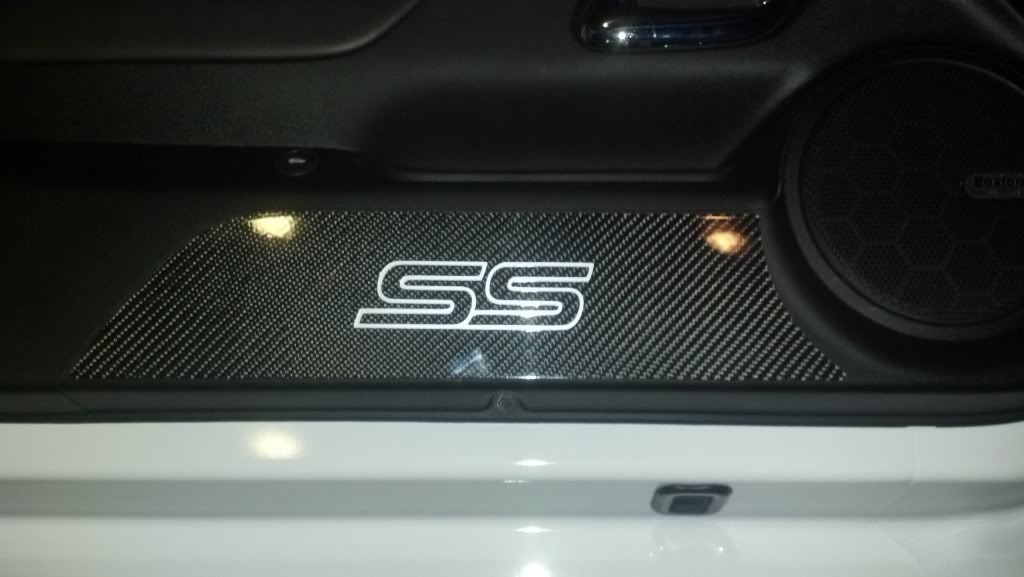 Carbon fiber SS kicker plates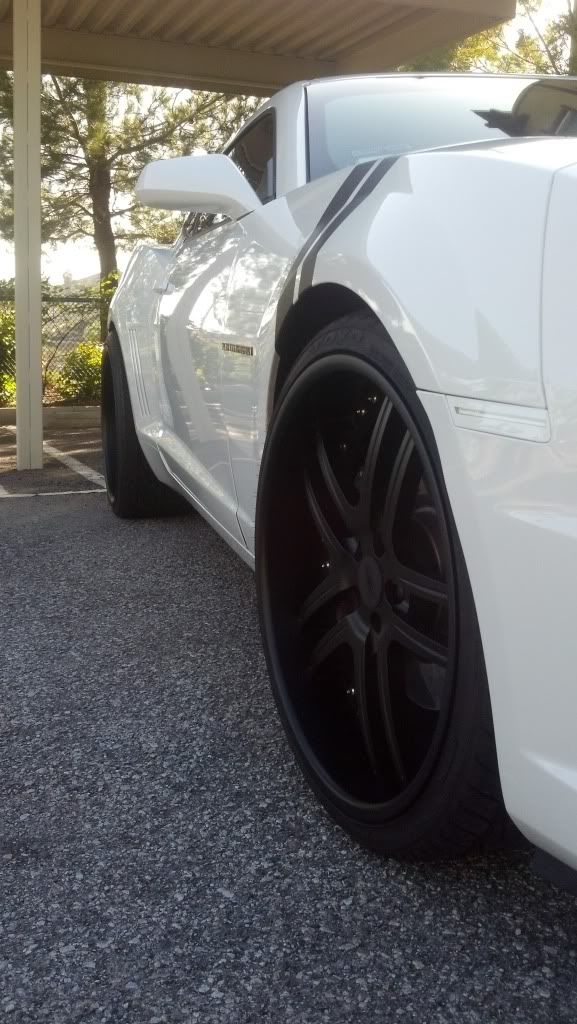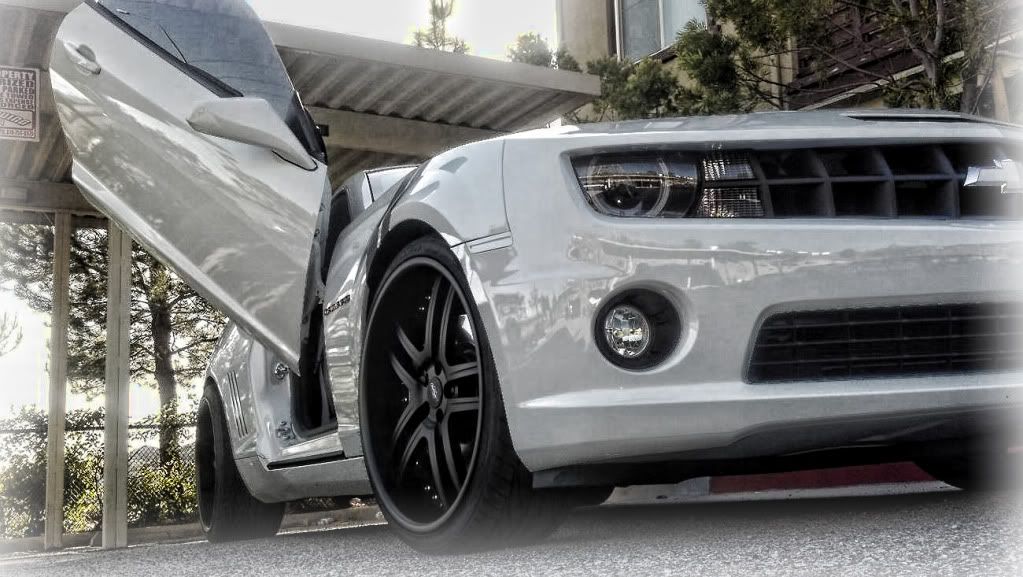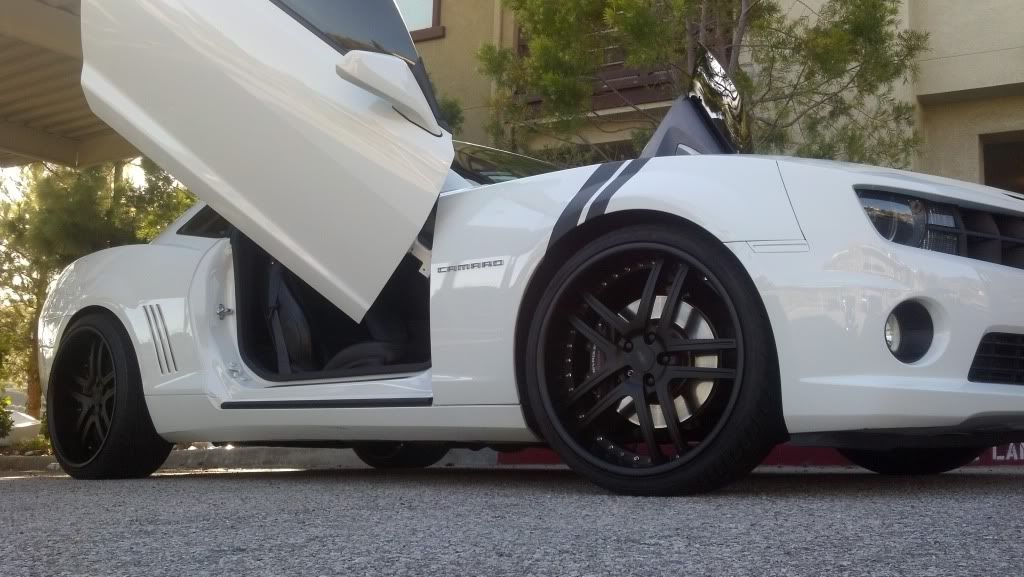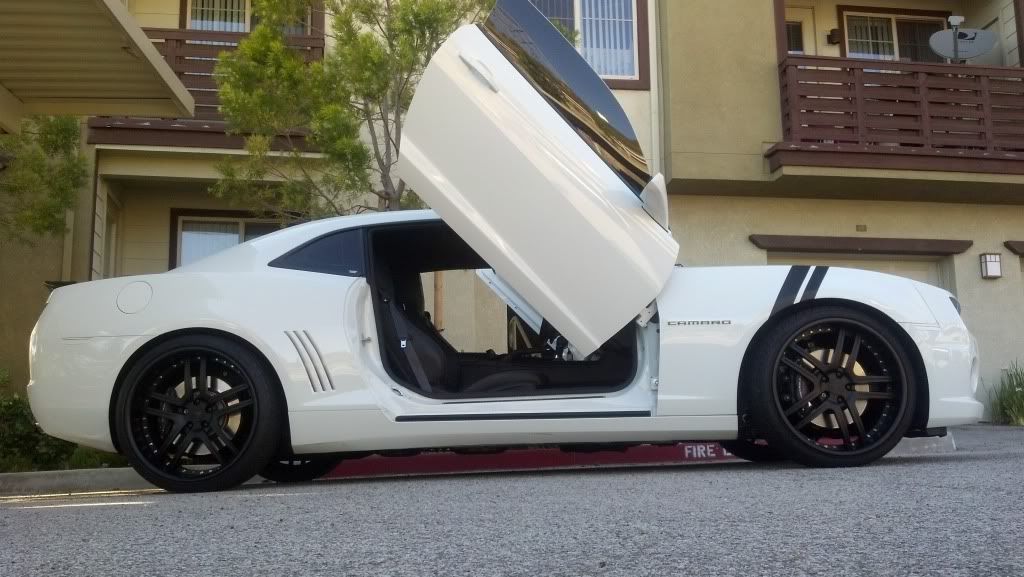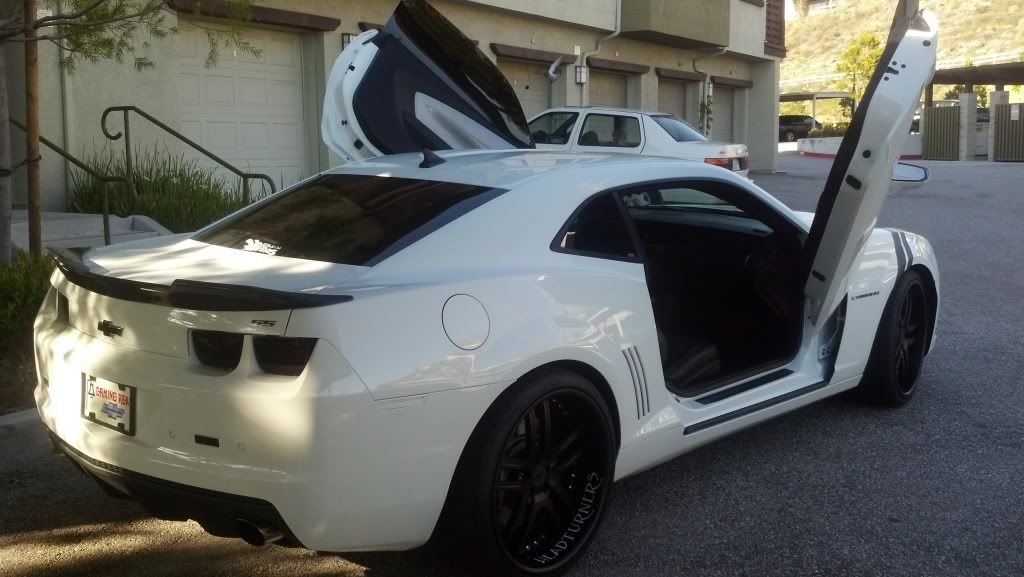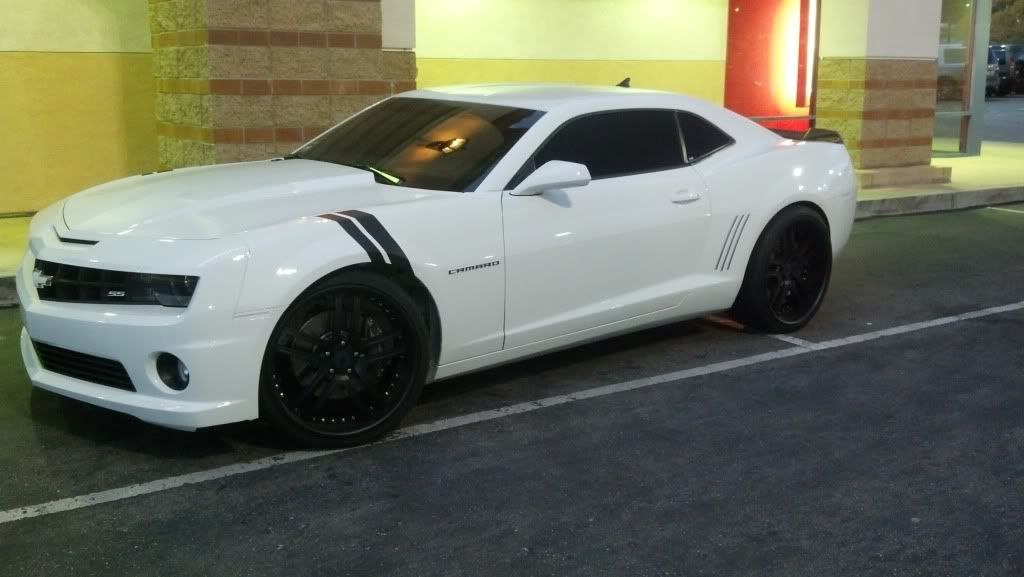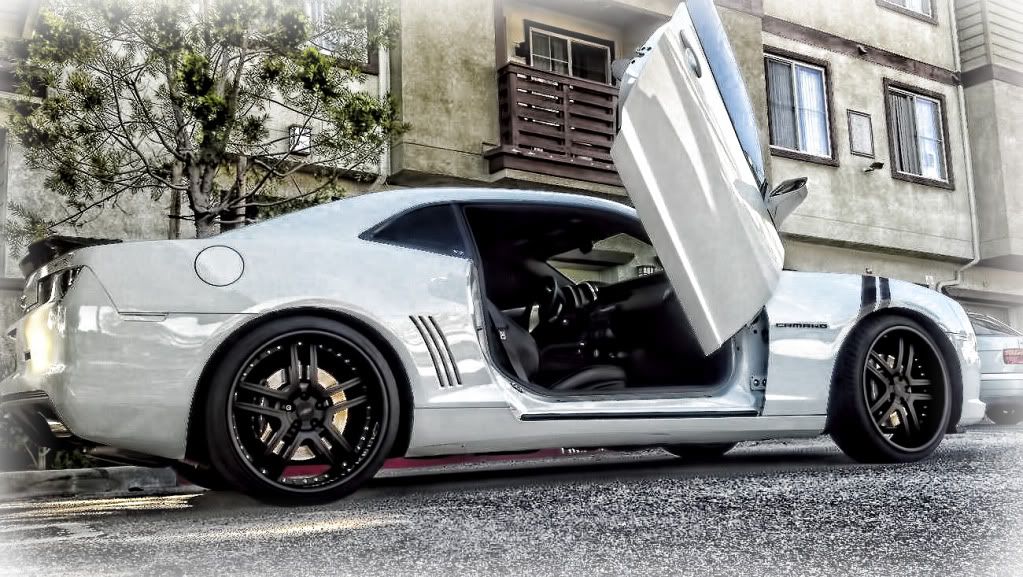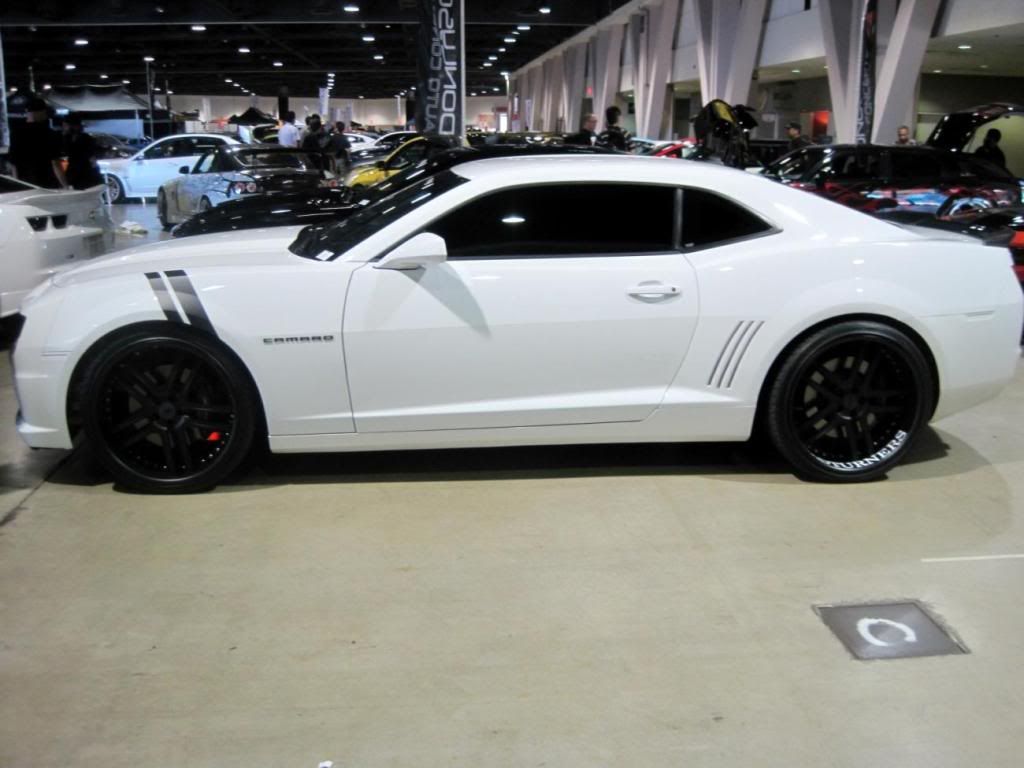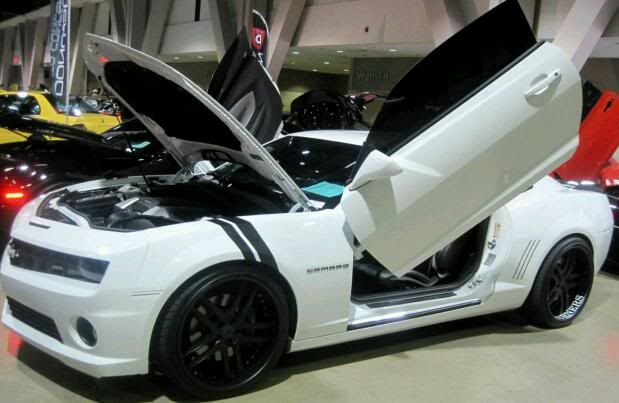 Prep for the new carbon fiber hash marks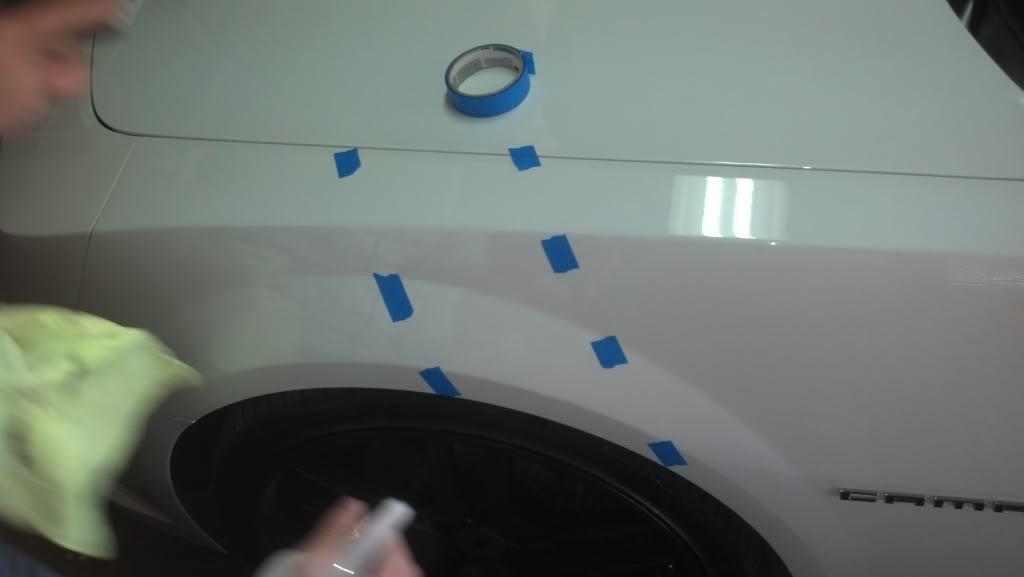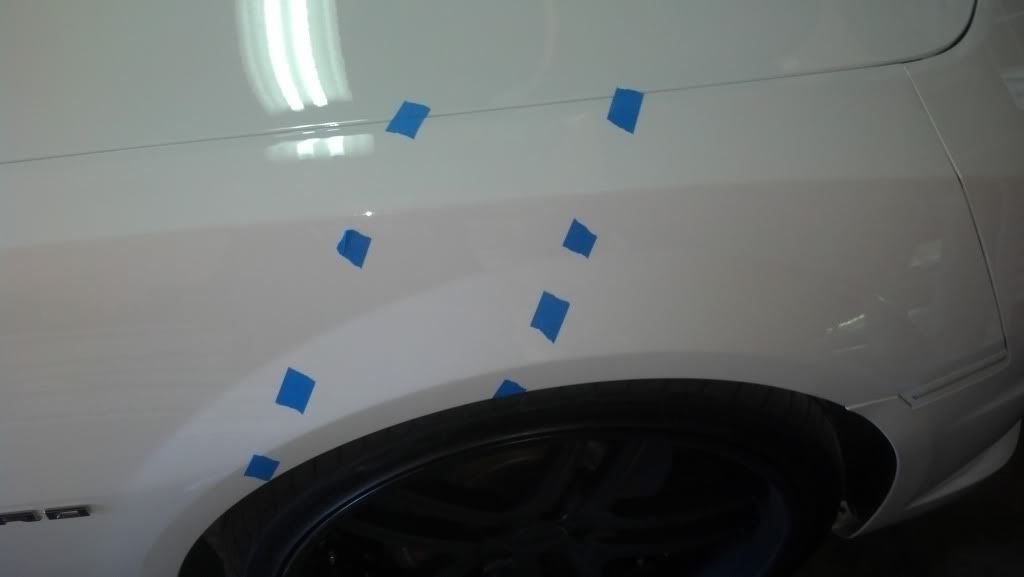 New carbon fiber hash marks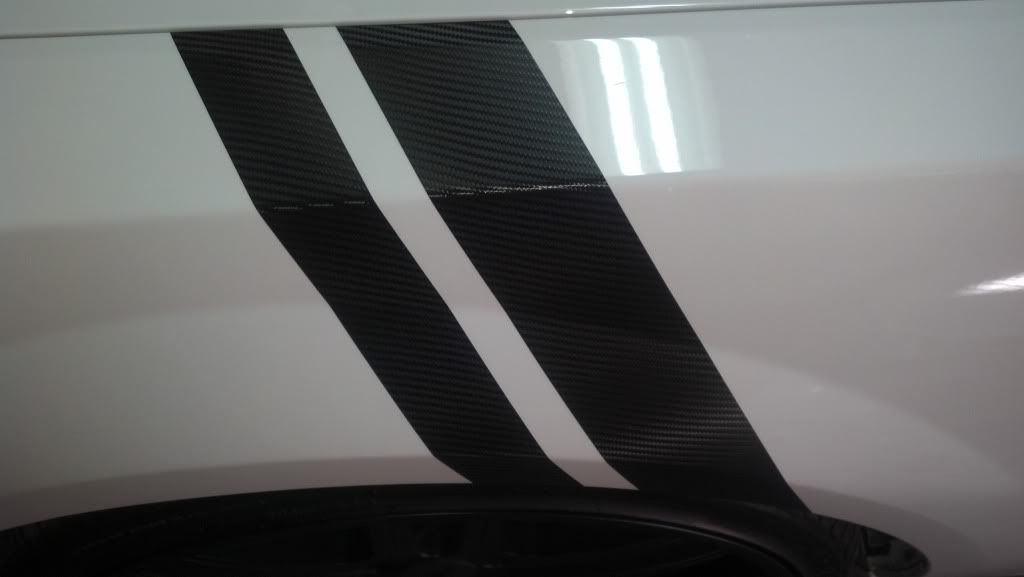 Rear facia gloss black
Gloss black tail light bezels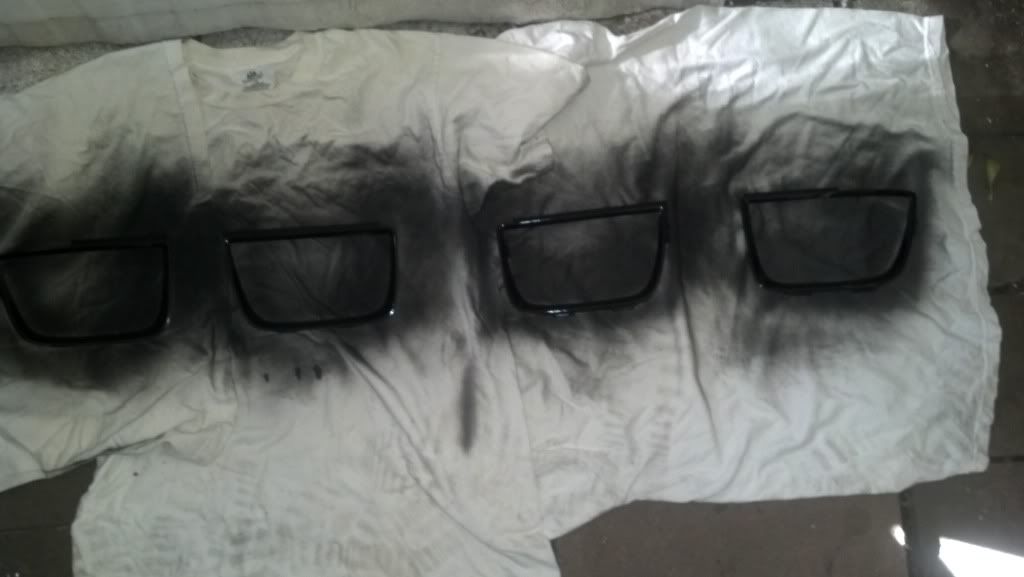 Before bezels
After bezels installed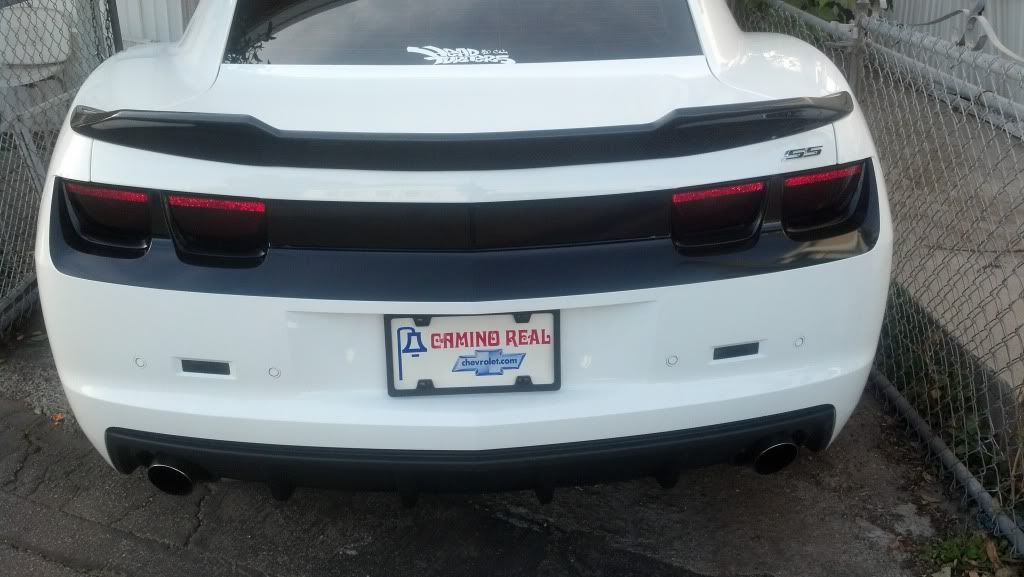 A lil sumthin came in via crap ex(fed ex)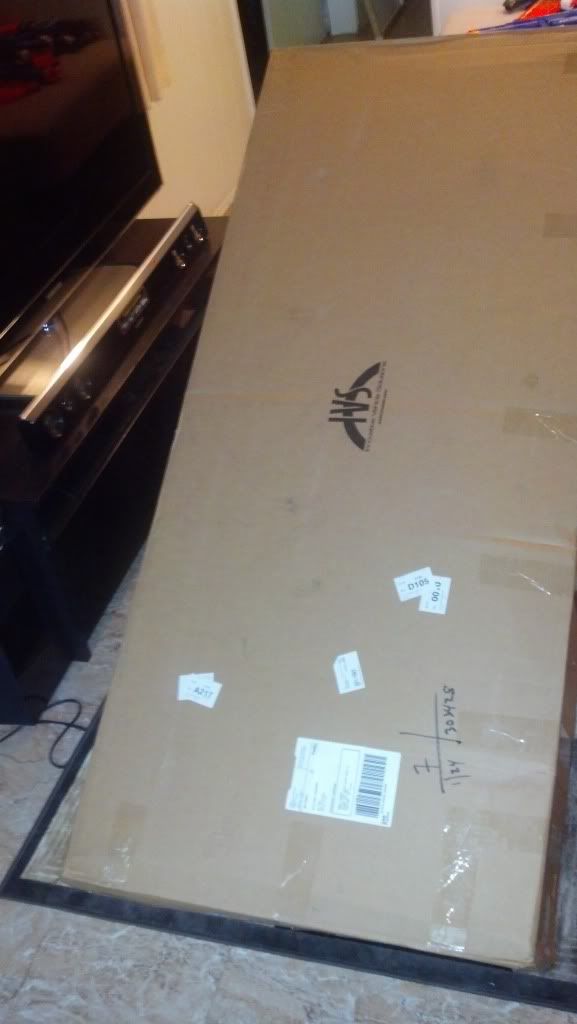 Havoc diffuser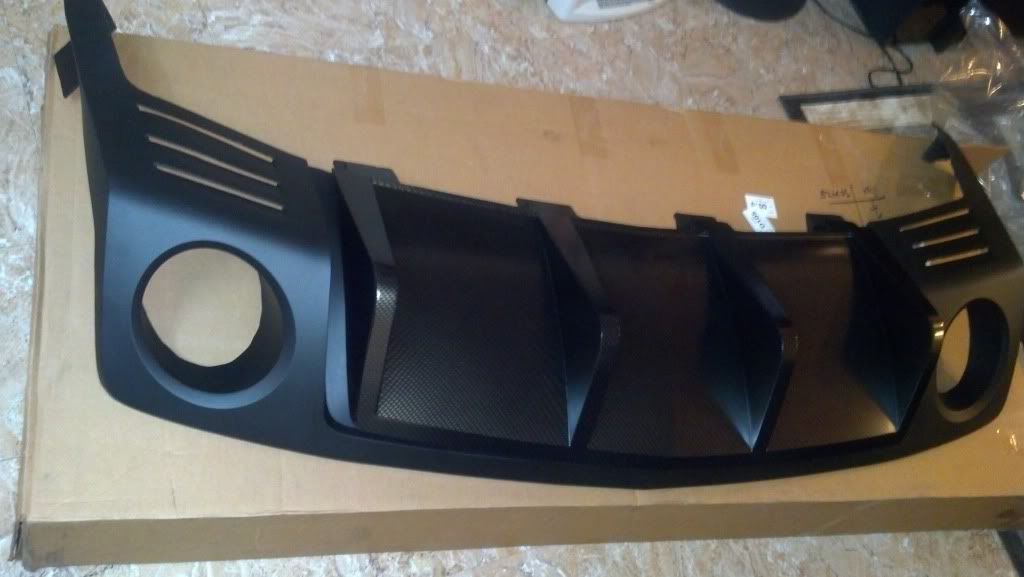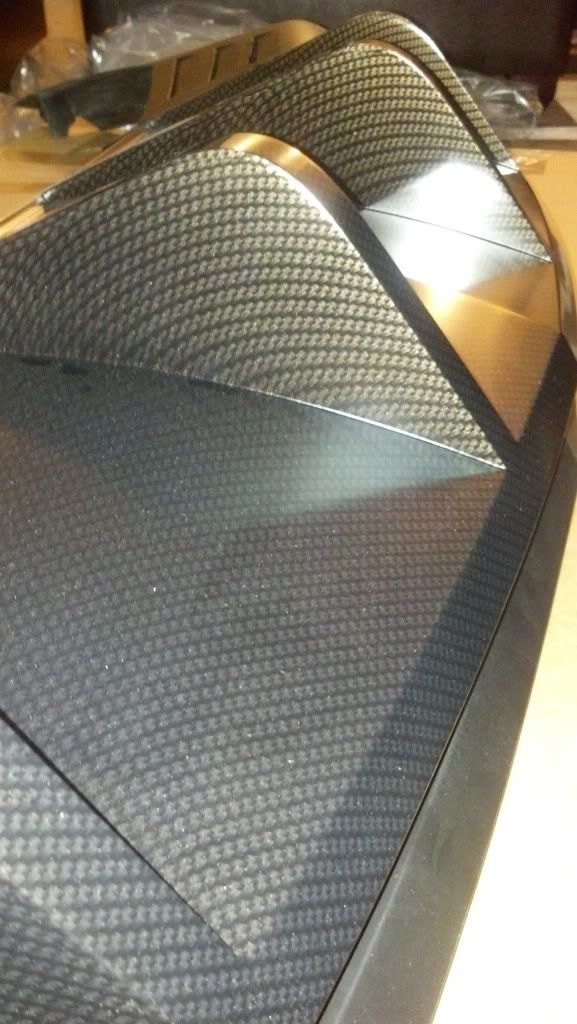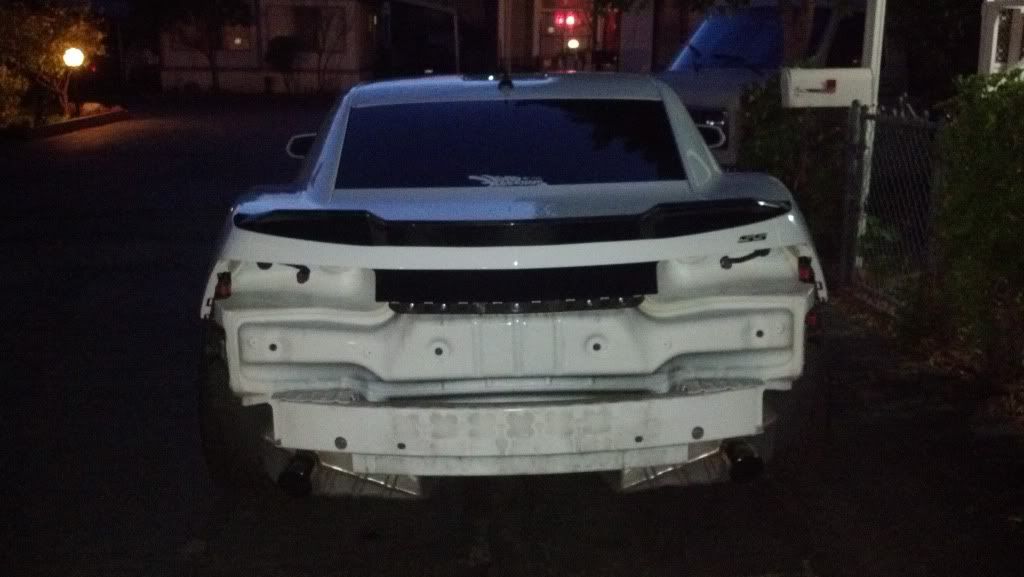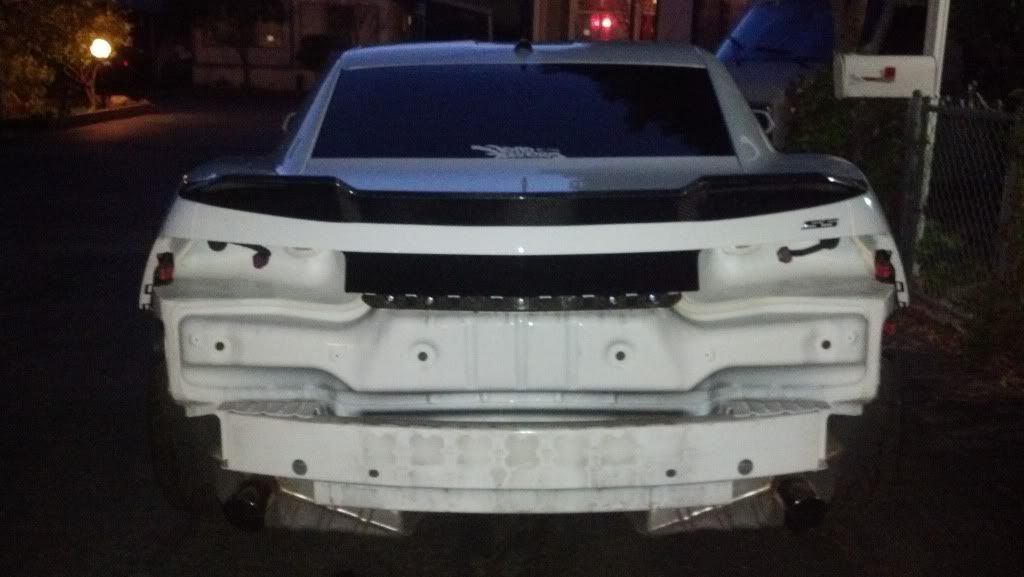 Bumper off with half the diffuser on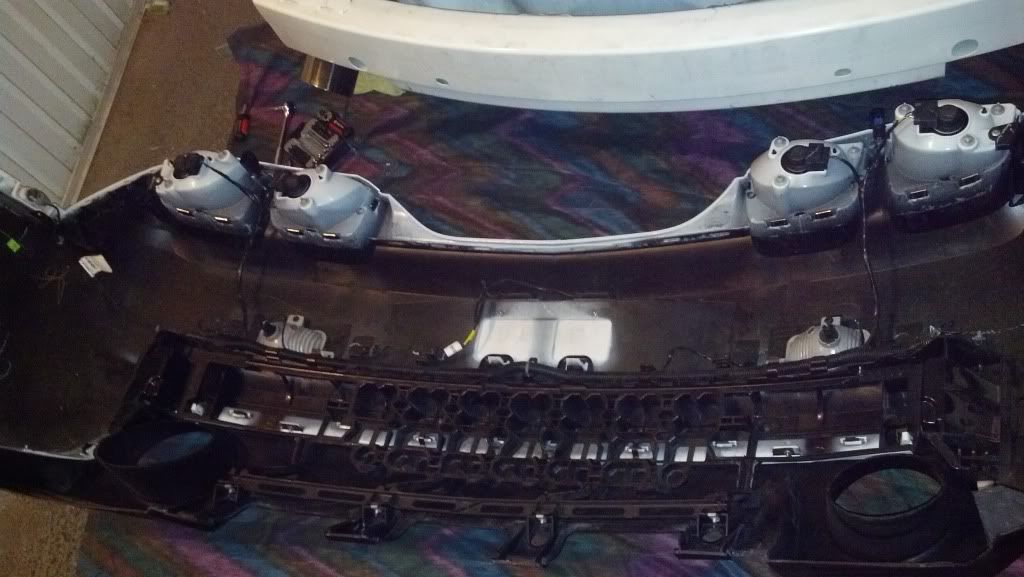 Bumper off with diffuser on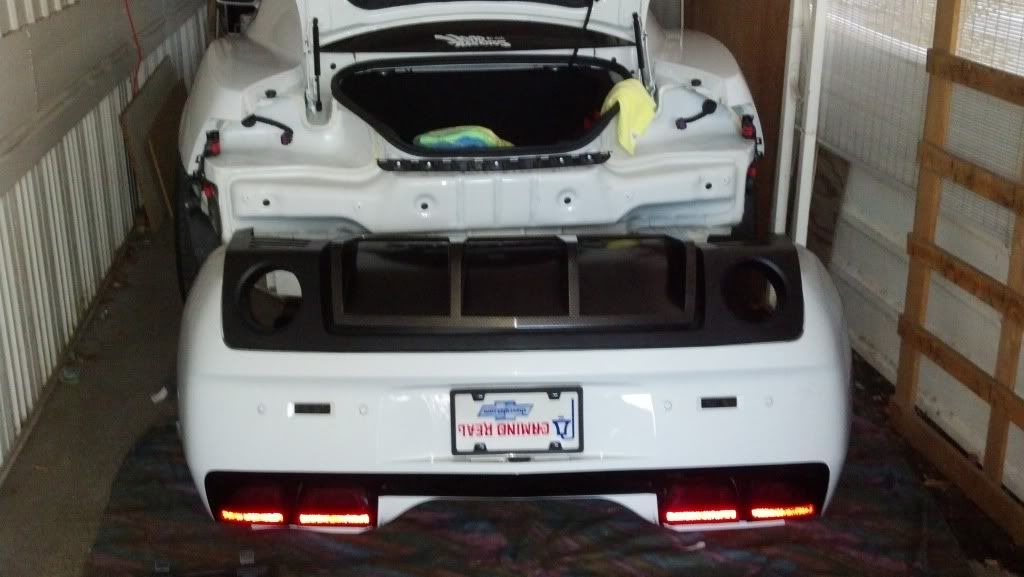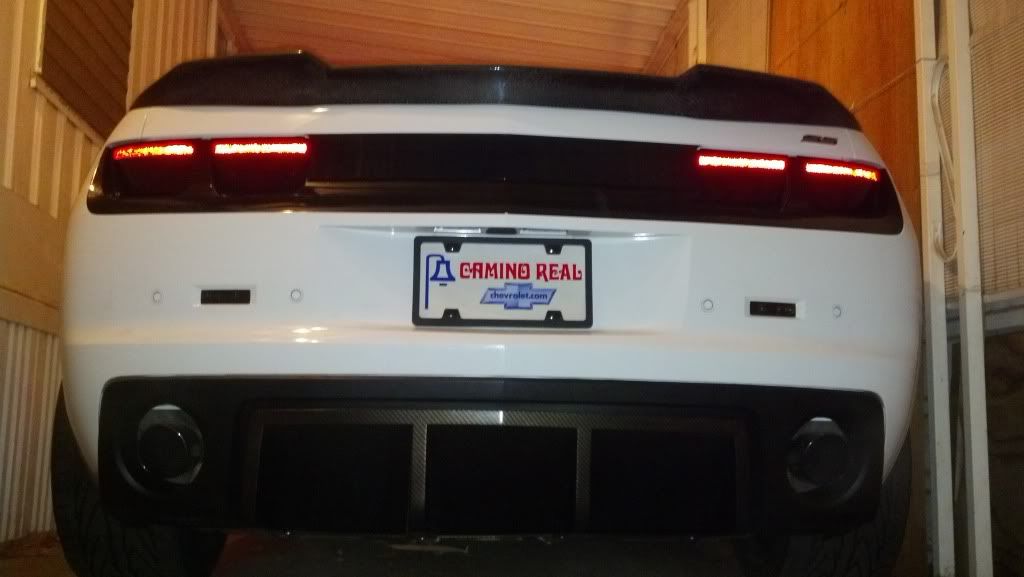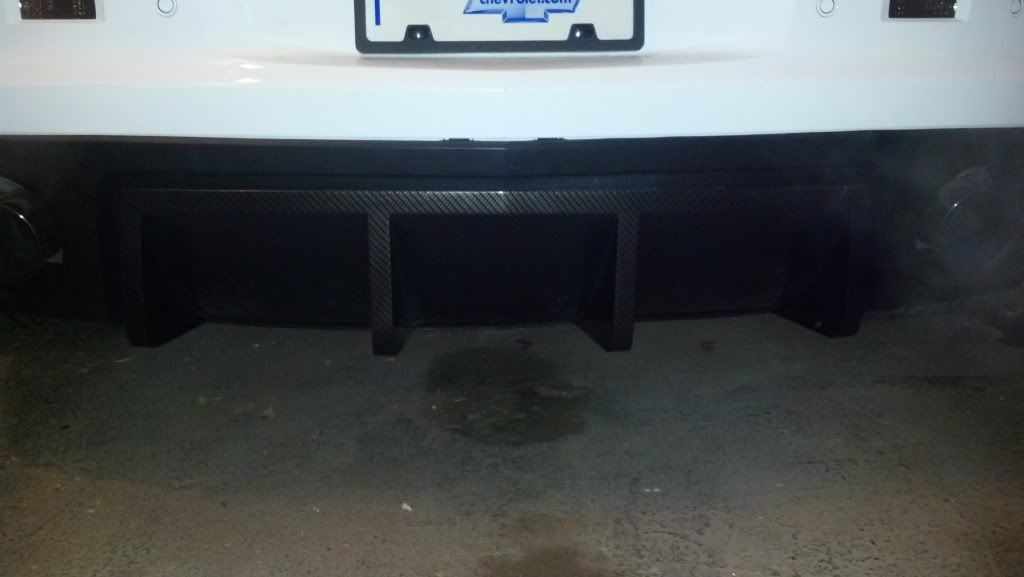 Before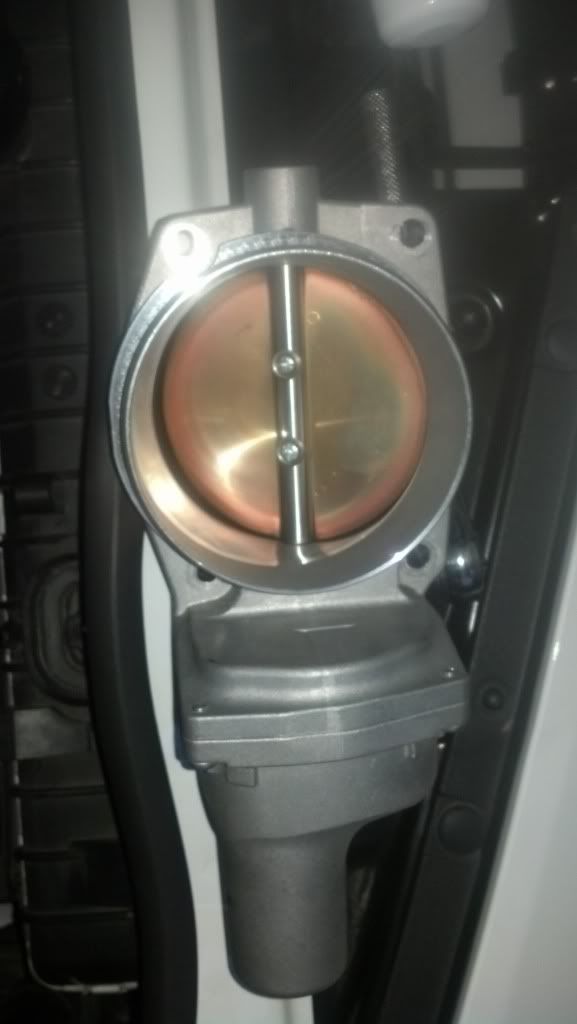 After
Leather boot, CFD shifter, and B&M T-Handle