QUICK REVIEW: Optimum Car Wash
Optimum Polymer Technologies is a small company that has been making big waves in the detailing industry since 2001. Based out of Memphis, Tennessee, Optimum Polymer Technologies was founded by Dr. David Ghodoussi, the former paint polymer chemist for PPG. Optimum Polymer Technologies' motto is "Accelerate Into The Future" and the continuous advancements Optimum puts into each new have kept to that statement.
Optimum is known for their amazing WOWA sealant, long lasting carnauba spray, amazingly safe and powerful Power Clean APC, unique solution polishes, and more.
Well how advanced can a car soap be?! Can it rinse clean while providing strong cleaning power, with out stripping waxes or sealants?!
Read on in this quick review....
Mixing Optimum Car Wash is easy. Mix one ounce per one gallon. Optimum Car Soap smell nice (light fragrance ). I added 4 ounces to 3 1/2 gallons of water.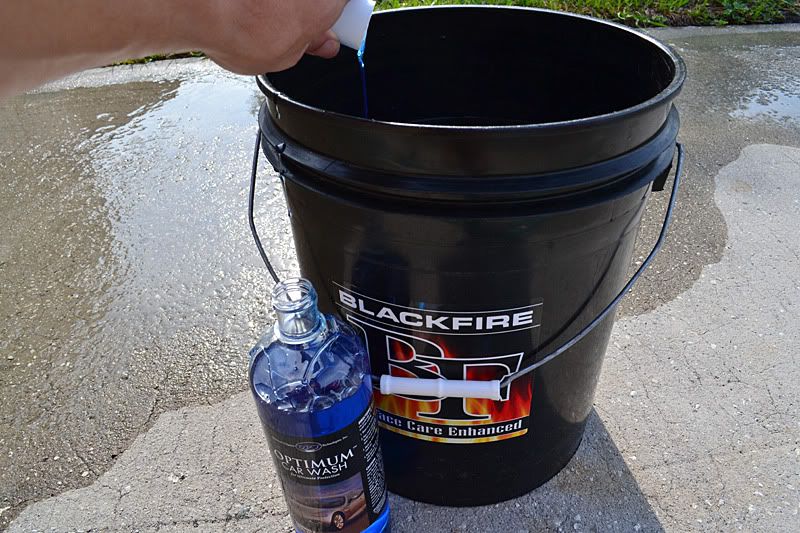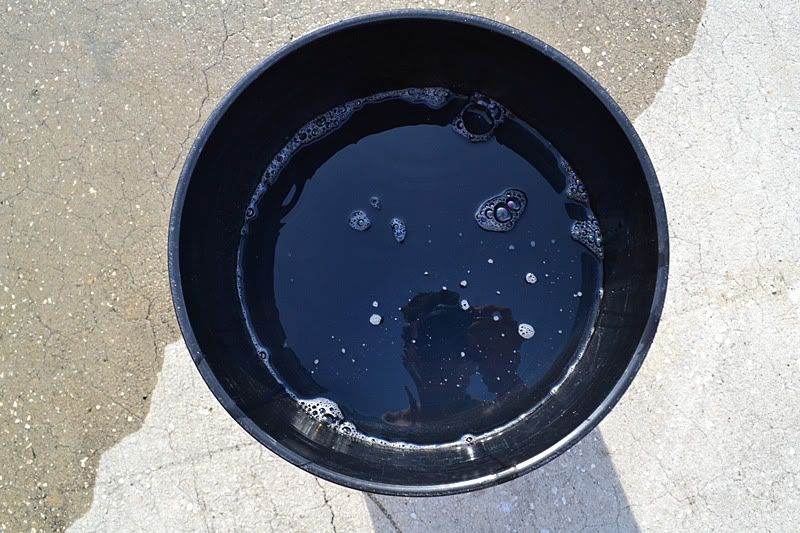 Then I used a strong blast from my hose to fill the remaining 1/2 gallon of water. The result was a volcanic explosion in suds.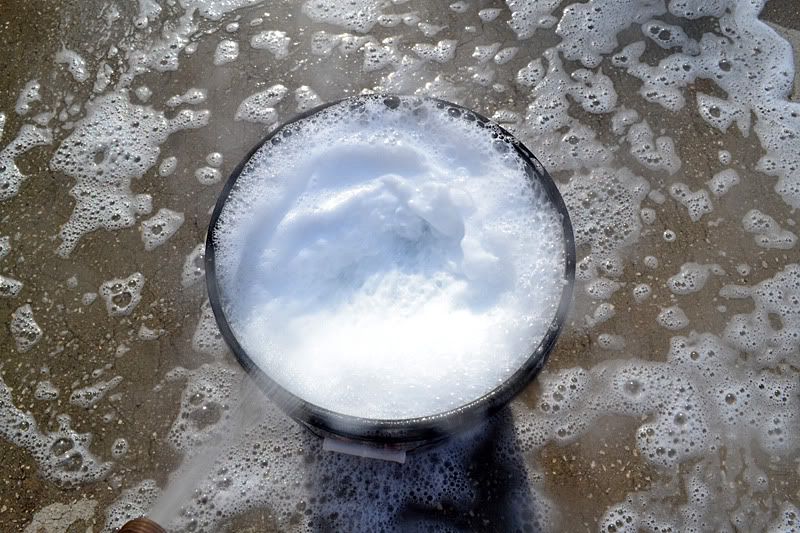 So lets get to the chase.
Feel
The feel of Optimum Car Wasg is slick. I was using the new Micro Chenille wash mitt and this was really a perfect combination. The mitt glided across the surface, releasing the right amount of solution. It definitely feels slick.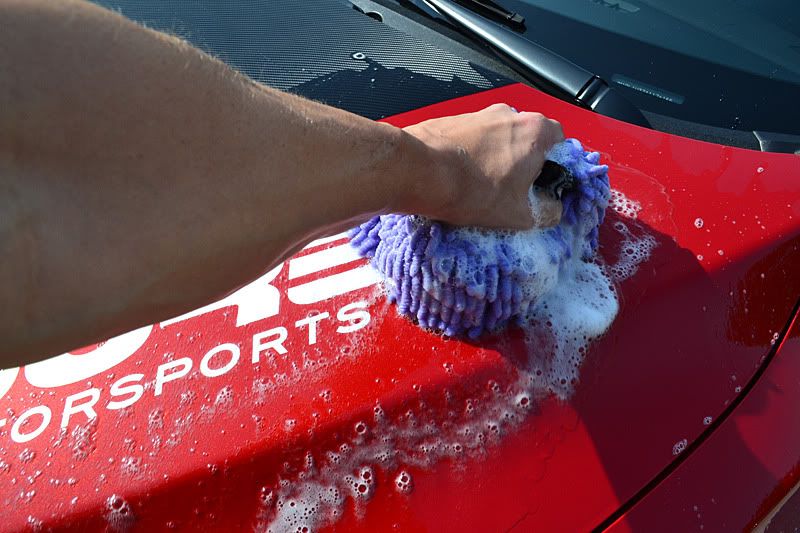 Cleaning Power
I had some bug splatter on the front (excuse the halo effect, I had water splatter on the lens) and may wheels were filthy. I figured each would provide a valuable test for the this soaps cleaning power.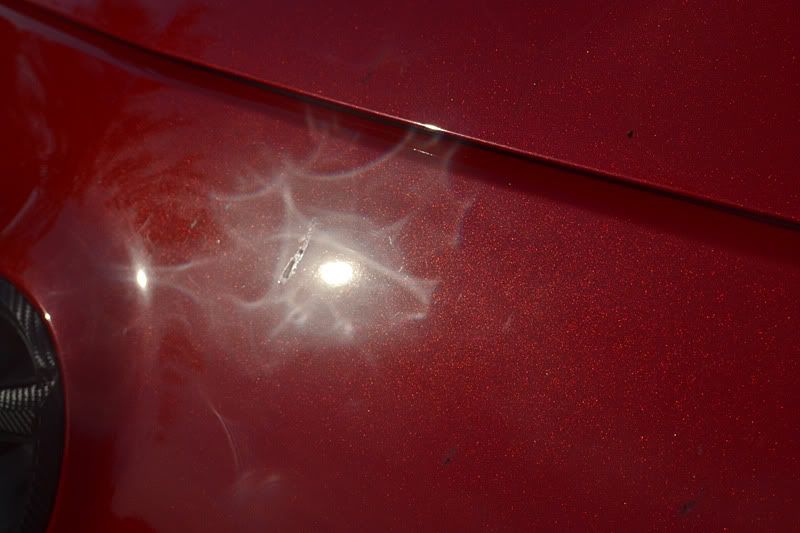 As the Optimum Car Soap solution glided across the surface with the Micro Chenille wash mitt the bug splatter residue seemed to dissolve. It was very strong on this.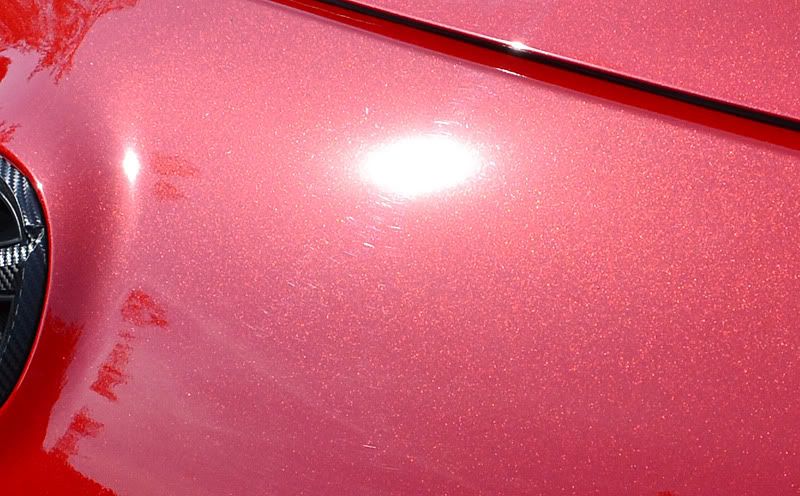 How would it do on my brake dust covered wheels?!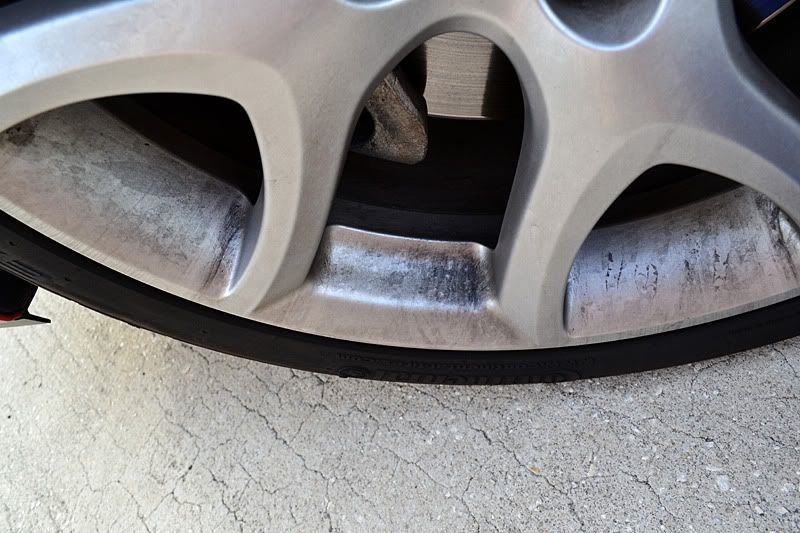 Using no pressure and as much solution as the Wheel Woolie would hold, the brake dust also seemed to melt away.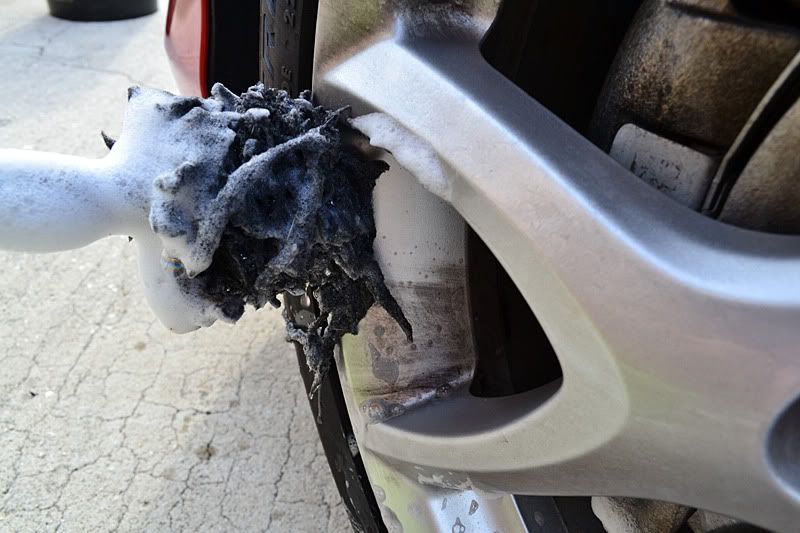 Rinseabillity
As you can see the sun was coming out so I quickly washed the rest of the car and rinsed. Optimum tends to sheet quickly off the paint. Drying was no problem.
Quick Conclusion:

Optimum Car Soap is one of the strongest, best cleaning soaps I have used. It cut through bug grime and light tar with no problem. It is has a slick feel that instills confidence that you are removing grime and dirt with out creating swirl marks.
It is almost a bonus that it doe not seem to degrade sealant (or even carnauba wax) protection at all! You will scratch your head wondering how something so powerful can be so safe, just like you scratched your head (likely created a bald spot) wondering how Optimum Power Clean can degrease and engine yet be gentle enough for leather.
It rinses away with incredible ease.
Optimum Car Wash is (yet another) winner from the brain of Dr. G!