Name: Justin
Location: North Hollywood, Ca
Asking Price: $22,750 obo
Selling my limited edition 2010 Synergy Green Camaro. It has the V-6 (Synergy Editions only came in V-6's) and a 6 speed manual transmission.
In 2010 they released 2000 Camaros with this limited color and interior package. Of those 2000 Camaros only 406 had the 6 speed manual transmission. This car has green stitching on the seats, green panels in the door and dash that glow green at night, it has the connectivity package (blu-tooth connection to your phone, a iPod hook up controlled through the stereo and a AUX jack), back up sensors and premium wheels. This car gets a lot of attention, people always comment on it. It's good looks have landed it on CSI: Miami, CSI: NY, Californication, and was on the first episode of this season of Tru-Blood.
The car is in perfect mechanical condition, no problems at all, all oil changed by Chevy dealerships. Title in hand, clean, no liens and it is still under warranty. The warranty is attached to the vin number so it transfers owner to owner with no paper work.
pm or email
I now have a carfax for this car in hand.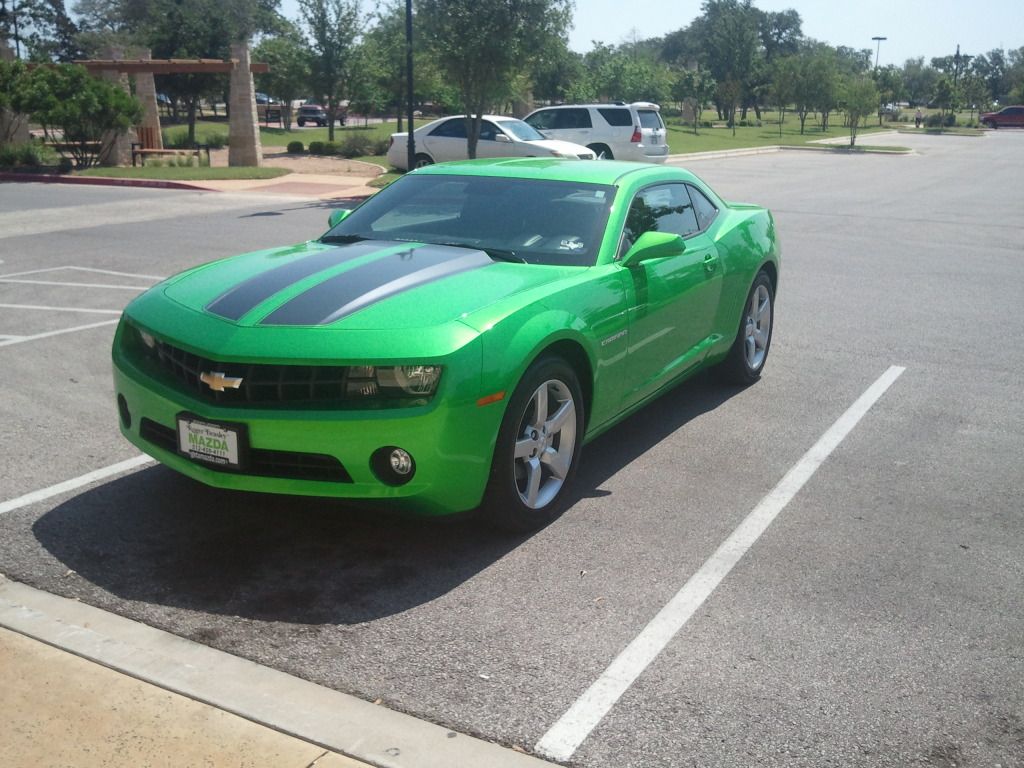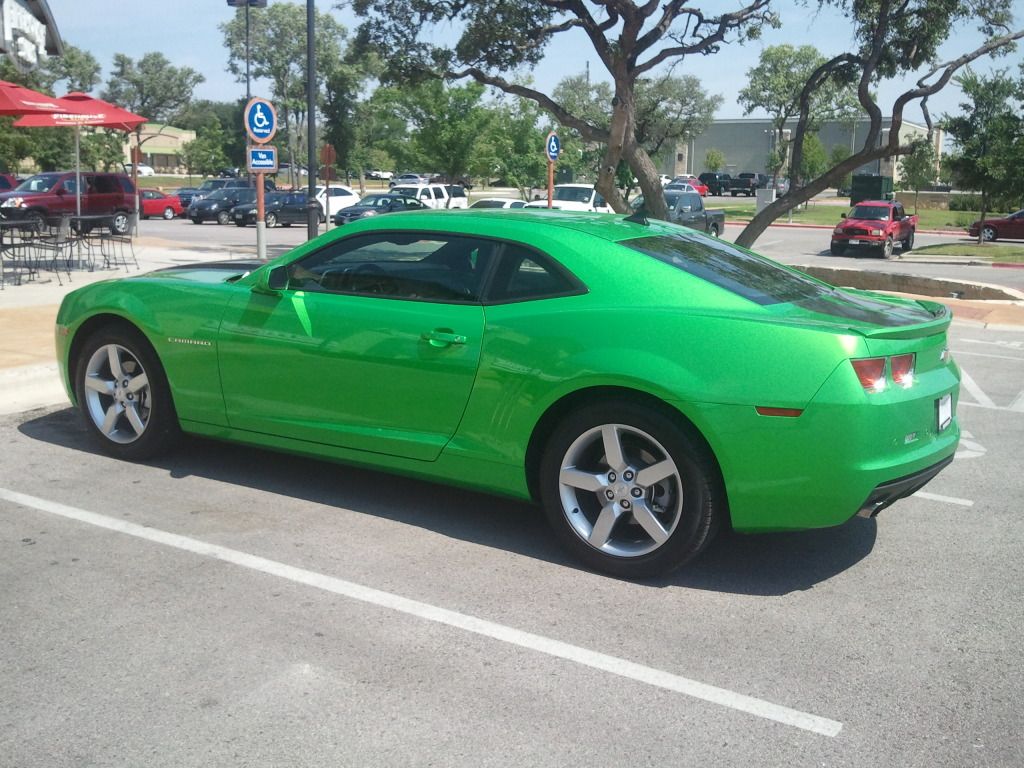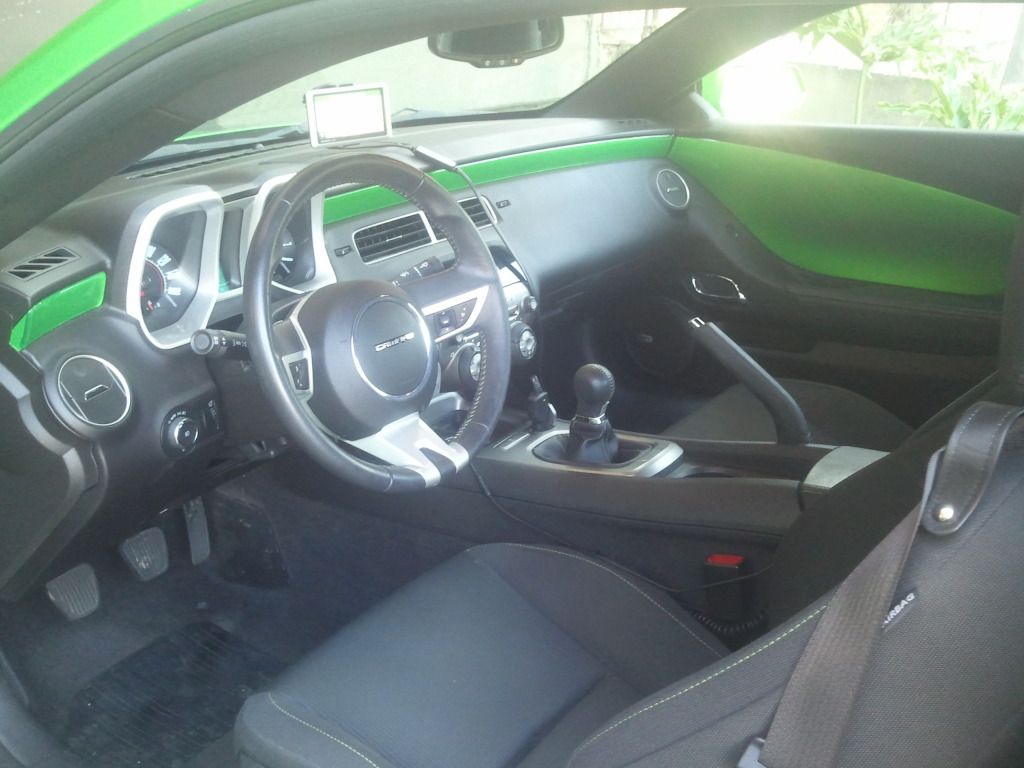 On the Set of CSI:NY
You can see the shows I've had it on by going to my thread
http://www.camaro5.com/forums/showth...&highlight=sag