I wanted to introduce you all to PlanetLSX's newest project car, Project Heavy Chevy. Some of you guys might recall I had planned to get one a couple of years ago, and had one on order, but the weight of the car was a real turnoff so I actually cancelled my order. I was still racing 4th gens and getting to 3300 race weight was a minimum for me, so the newer Camaro's reported 4100-4200 race weight sickened me.
But after some time passed, I found myself wanting a sporty DD and it had to be made by the General, so after deciding no more 4 doors, I turned my gaze back to the Camaro. I then planned to purchase a new 2012, and was focused quite a bit on the new Ashen Gray. But when I came across this particular Camaro
www.Cars.com
, I had to check it out. As it turned out, I have a friend who works at the dealer so he was able to confirm for me that one of the older sales manager had owned the car and traded it in. My friend Jim also shared with me that it was a 1SS, no sunroof, A6 car... SCORE!!!! A6 was a must, but I also don't like sunroofs so I knew I had to go check out. I went and bought it and have really enjoyed the car.
While I was posting about the car on PlanetLSX, Tony (Nine Ball) confirmed that it was also an RS, which I didn't really know much about when I bought it... SCORE again!!! It has the cool headlights, darker tinted wheels, red SS badges, apparently the taillights are different and I don't know what else. Just goes to show what I think is important, I never even noticed the difference in the badge and wheel color even seeing these cars on the road for two years. In the end, I got the car and I think for $29K it was a no brainer.
Project Heavy Chevy:
2010 Camaro SS/RS
1SS Option Package
6L80E Transmission
No sunroof
6200 miles
I'm planning to hit GLD this Sunday or sometime next week. I'm hoping for cool weather and low 13's. I can tell by the posts I've read here and there that I should go 13.5's no problem but 13.0-13.2 takes some trying, and the weather has to be really good. I'm planning to do long cooldowns, take the beauty cover off to aid that, and to keep it running in staging as little as possible. I've read that IAT's temps can really climb while idling.
I'm running down the gas in the car so I can put in fresh. I'm thinking about doing the fuel table fuse pull too.
My near term plan is to de-badge the sides this weekend and get ready to make some stock passes. I have a number in my head I need to run before I will modify the car. Once I do that, I start to 'enhance' the car's performance. After stock, my goal will be 12.5 on stock tires, no converter. After that 11.99 but with bolt-on's, drag radials and we'll see what else.
Pic, day 1: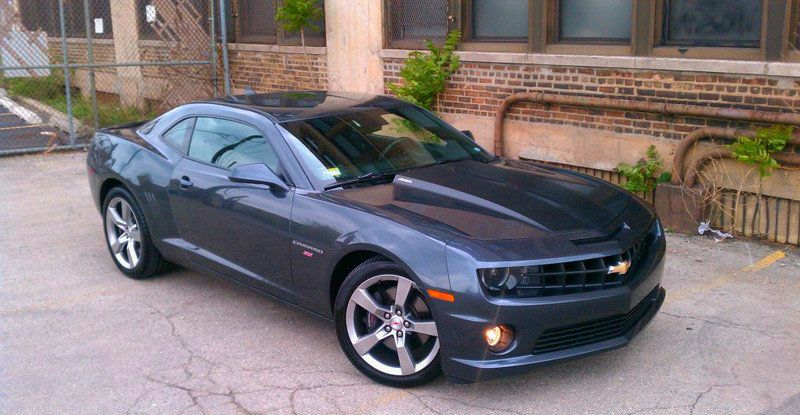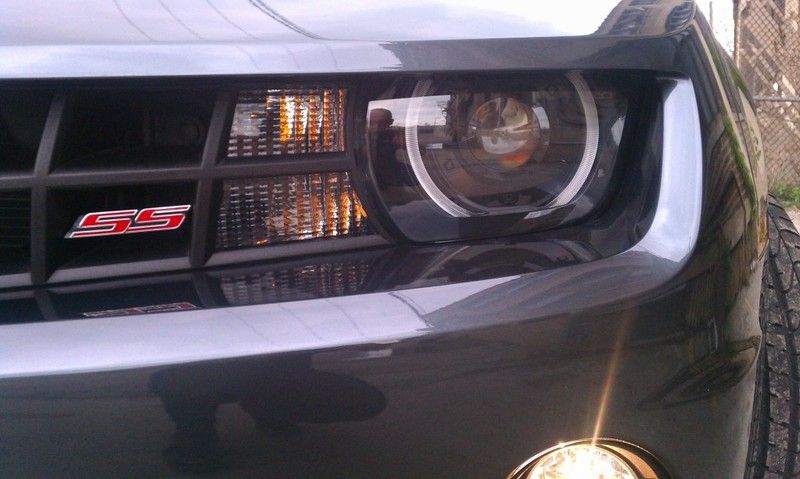 Time to mod this heap, can't probably put them on this week but next week looks pretty good: