2010-2015 Camaro SS 6.2L V8 Manual Corsa Xtreme 3" Cat-Back
New from Corsa for the 2010+ Camaro 6.2L Camaro. Enjoy your Camaro's natural exhaust note without the restrictive OEM exhaust system. With the Corsa system you can actually hear the rumble sound without having the drone associated with conventional bolt-on mufflers. They are lighter in weight and flow better than factory GM exhaust. Made from high-quality stainless steel, this exhaust frees up horsepower and sounds awesome at wide open throttle and idle.
◦Most aggressive sound level
◦Deep growl at idle
◦Bold during acceleration
◦Screams at high RPMs
◦NO DRONE DURING CRUISE
*Not recommended for highly modified vehicles
"FREE SHIPPING"
2010-2015 Camaro SS 6.2L V8 Manual Corsa Polished Xtreme 3" Cat-Back

Item # 14968

Website Link : http://www.rpidesigns.com/shop/item....reme-cat-back/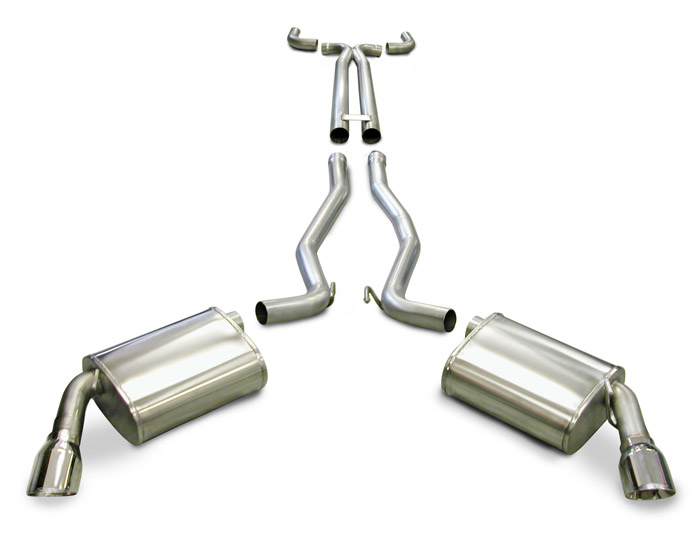 2010-2015 Camaro SS 6.2L V8 Manual Corsa Black Xtreme 3" Cat-Back
Item # 14968BLK

Website Link : http://www.rpidesigns.com/shop/item....reme-cat-back/