Taming finicky paint!
Tips & Tricks to achieving a flawless finish with a DA Random Orbital Polisher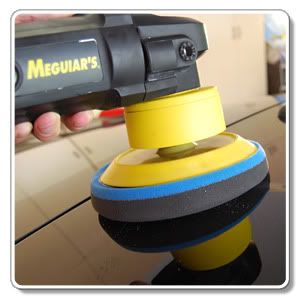 In many years of detailing car's professionally, I had to face two truths: 1) I like to make paint perfect. 2) It's not always easy.
Let me define perfect... Not every deep scratch can be removed and you may have some blemishes or deep marring that simply should not be removed. What I am talking about... is when you place your eye ball three inches from the paint, in the direct sun, let your pupil constrict to the light, and the paint looks flawless. The reflection and clarity
are as equally stunning
as a can of wet paint, popped open, and viewed in the brilliance of blazing plasma inferno we call The Sun.
With the advent of modern polishes, which use finer and finer abrasives, as well newer polishing pads, this is easier to accomplish than it ever has been before! However, there are still those paint systems out there, lurking in the shadows of somebodies garage (maybe your own garage/cue organ pipes) that exist to make polishing difficult. I am a curious person by nature and have spent too much of my life researching not only the "
hows
" but also the "
whys
".
I am writing this article with the hopes to provide some tips and techniques that may help you polish that difficult paint (end organ pipes). That paint that makes you tear out your hair in frustration and forces you to hop onto
Autopia-CarCare.com
and order every finishing polish we offer (you should do this anyways) consider giving this (at times long winded) article a read. It may offer a tip to help you tame the paint, save you some hair, and, in the process, teach you about the intricacies of final polishing with a Dual-Action Polisher.
Rotary vs. Dual-Action Polisher- Which produces a better, more reflective finish?!
The age old question (depending on your age)... If you would have asked me which was better just 3 years ago I would have enthusiastically told you that a rotary polisher could produce a higher gloss finish than a DA, hand's down. At that time I had so much experience with a rotary and cars that I had polished had won awards at shows as prestigious as the Pebble Beach Concours De' Elegance (anytime you pronounce
Elegance
like
El'la'gaaaaaaa'nssssssss
you know it's serious). I would say that my son's college fund was started and paid with my ability to finish paint with a rotary polisher.
Then I met a fine bloke with the name of Kevin Brown who convinced me to at least try some of 'his' techniques and theories with a DA polisher. Through his constant tutoring, as well as speaking with engineers, paint chemists, product formulators, and even abrasive manufacturers I began to understand polishing on a truly scientific level.
Final polishing with a DA requires a completely different set of techniques than final polishing with a rotary polisher. At the time, I like so many before me, started with a DA polisher, and quickly progressed to a rotary polisher. By the time I had re-discovered the DA, I had 1000s upon 1000s of hours with a rotary under my belt, and maybe 100 or less with my DA. Of course I could get better results with a rotary! Compound the above with the fact that I tried to use rotary finishing techniques (faster arm speed, soft pads, no pressure) with a DA and I was left scratching my head (and pulling out my hair)!
To make this subject longer, think about this concept. No matter how fine of a polish we use, no matter how perfect are technique is matched to the paint we are working on, we cannot make paint "perfect". Polishing the paint means we are using extremely fine abrasives to remove material. While the paint make look perfect to our eye, if you zoom in close enough, you will have some level of scratching. If we final polish the paint correctly (regardless of the machine we are using) our goal is leave a pattern of scratching that is so fine that it is imperceptible to the naked eye.
Both a rotary and a DA polisher are moving abrasives across the paint and a high speed (relative to the size of the abrasive). The difference is in the pattern they move the pad and thus the pattern they leave scratching. With a rotary polisher the surface marring will me much more uniform and in some ways more difficult for our eyes to see. With a DA polisher, the marring is much more random, and results in what is often called
DA haze
.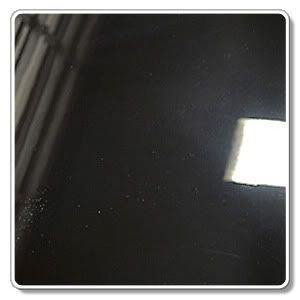 In the above picture you can see (on the left side of the tape) a fine haze around the reflection of the fluorescent tube. This is DA haze, which is caused thousands (millions) of tiny, barely visible scratches in a random pattern. The paint is swirl-free, but still lacks perfectly clarity.
Here is the same section after being final polished with a DA Polisher and correct technique. The haze is completely eliminated and if the picture was cropped, we could be looking at a pool of black paint. The paint is completely defect free (to our naked eye) and has a perfect shine (to our naked eye).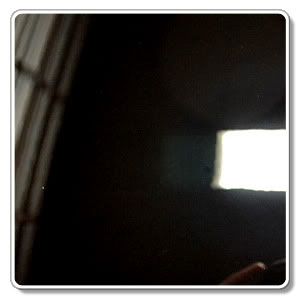 This Ferrari 458 was final polished, using some of the techniques I'll share below, with a DA polisher. The result was paint that looked like it had just been applied (despite being wet sanded over the coarse of 4 days).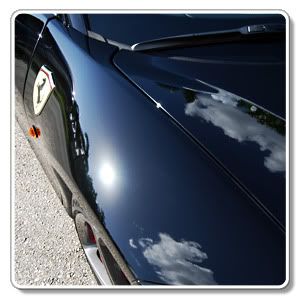 Tips and Tricks for dealing with finicky paint!
Because most paint systems are relatively easy to final polish with modern products, the following advice may never been needed. However, if you run into one of those paint systems that are difficult to get a haze free finish, the below may prove useful and at the very least, informative:
Keep Pressure On The Pad While Final Polishing
This is good technique to begin with, and it is often over looked. A DA polisher moves the pad very much like a "
Scrambler Ride
" at the local fair. The pad is spinning and orbiting at the same time. The result is that the pad is constantly changing directions, accelerating, stopping, and accelerating again. Unlike the "
Scrambler Ride
" which is attached by hard metal beams (so
you
are the once that is bouncing around like a bowl of Jello), a foam pad is soft and pliable. It is being compressed, expanded, and compressed again (it is the bowl of Jello).
The result is the pad, at the paint's surface, is creating areas of high pressure and low pressure, which means some abrasives are being pushed into the paint with a greater (uneven) level of force. This would be akin to hand polishing and focusing all of your pressure on your finger tips, then wondering why you have scratches.
While it is okay to reduce pressure (slightly) during final polishing, you want to keep the foam pad engaged evenly to the paint's surface. If you notice that you are still getting some DA haze, then try final polishing with more pressure! By compressing the pad, you eliminate a lot of the internal flex of the pad, and the result is a smoother, more uniform finish!
Clean Your Polishing Pad Often
As you are polishing (even final polishing) you are removing trace amounts of paint. Different paint systems will react differently. Some very delicate paint will break away in sharp residues (like glass shards) that will immediately create marring. That marring is visible as DA haze. A good practice is to always clean your pad, by using compressed air, a pad brush, or a microfiber towel pressed into the pad, after each section.
With very finicky paint, you may have to clean the pad out in the middle of polishing a section! Remember that most polishes diminish as they are worked against the paint. This means that the polish is most aggressive (and the most paint material is removed) at the very beginning of the polishing cycle. Stopping half way through the cycle and cleaning your pad using the methods above can remove sharp abraded paint residue and allow you to refine the finish to achieve perfect clarity.
Shrink Your Working Area and Use Less Product
By shrinking your working area and using slightly less product you reduce the total amount of abraded paint residue that contaminates the polish. The result is often a higher quality finish.
Reduce Speed, Not Pressure
The DA Polisher is a complex machine, no doubt about it. While it is very easy for a beginner to pick up a DA polisher and begin to polish paint safely (and quite often with great results!) it is a tool that takes understanding to completely master.
The DA Polisher works by driving the pad in a tiny orbit, most often 5/16's of an inch. The momentum created by this tiny orbital action forces the pad to spin (rotate) in the same direction. This means that the rotation of the pad is not directly linked to the number of orbits it products. The pattern created on the paint by the pad is constantly changing (hence the word
Random
in Random Orbital).
When the pad is allowed to rotate quickly with a high orbital rate (most DA's produce 6000-7000 orbits per minute) the pattern created is very sharp and abrupt. The causes the pad to bunch on itself and press the abrasives into the paint. Reducing pressure on the pad with out slowing the machine's speed down allows the pad to rotate faster, creating the scenario above.
When the pad is rotating slowly, the orbital action becomes much more gentle. The pad is less likely to bunch on itself and dig abrasives into the paint.
For the final two passes over the paint, try reducing your speed to 4, while keeping firm (not hard) pressure on the machine. The pad speed should slow considerably and the quality of the finish should improve.
The above suggestions are considered common. In fact the techniques above I use EVERYTIME I polish paint with an orbital polisher to create the best finish. However, there are paint systems that are so unique and so finicky that they requiring thinking outside of the box. The tips and tricks below should be used when dealing with those headache inducing paint systems.
Switch to a More Aggressive, Open Celled Pad
"You're gonna do what?!"
If the above suggestions are not helping you then it is time to get creative. Remember that delicate paint residue can be extremely sharp (think shards of glass) and this can lead to the micro marring you are seeing. Switching to a stiffer, open celled pad can give the polish residue, which has become contaminated, a place to go. The stiffer foam membranes act as a squeegee as they are driven across the paint, cleaning this residue and exposing fresh abrasives.
The stiffer foam pad is much less resistant to compression, allowing you to ease up on the pressure slightly while maintaining an even surface to finish with. I can remember a thread where Nick Chapman (a highly accomplished detailer) used a Meguair's cutting pad to finish extremely finicky paint.
Use an Oversized Backing Plate with a Smaller, Soft, Finishing pad
I normally do not like using soft finishing pads when final polishing on a DA polisher. While these pads work amazingly well when used on a rotary polisher, they tend to bunch up on the out edges where the backing plate cannot provide direct compressible force. Using an oversized backing plate, that is a backing plate that is larger than the pad, will allow you to compress the pad in it's entirety. This is usually not a recommended method as the backing plate itself can nick or scuff the paint, but it can be a last resort if all else fails. It has bailed me out numerous times before.
Switch products or machines
If all else fails it may be time to switch to a different polish. Some polishes, no matter how well they work on most paint systems, will not work on some paint systems. If you have exhausted the tips and techniques above, switching to a different product can dramatically increase the results. If have seen instances where M105 (a compound) left a better finish than M205, where Menzenra Power Finish (a medium polish) left a better finish than Menzerna Super Finish. It is okay to experiment with different concepts to get the results you are after.
Some paint's simply don't like the random motion of a DA polisher. These tend to be extremely soft paints in which the abraded material is sharp and plentiful. By switching to the smooth planning motion of a rotary polisher you may be able to achieve a higher quality finish.
Conclusion
I hope the above article was informative. When you are polishing difficult paint it is not always necessary to switch to a new product. By having a small understanding of the science of DA polisher and a willingness to think outside the box you can often achieve the results you desire.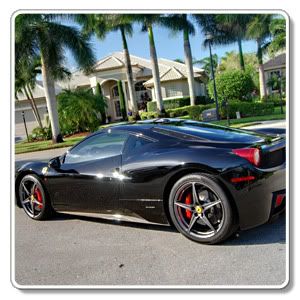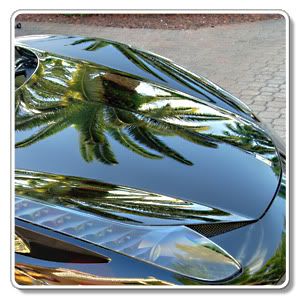 Questions or comments are always welcome and appreciated!