Been contemplating making one of these for my baby since I've been reading through everyone's. Alright, first off I must say this is definitely a Journal and not a build thread. For now anyways, once I get her paid off it will probably be the end of me.
Im 21, born and raised in Ohio. Senior year of Highschool I enlisted in the Army. Got married a year later and soon after I deployed to Iraq for a 12 month tour. When I got back I had some money in the bank and the love for a 5thGen Camaro that couldn't be held back. Took ~3 weeks of doing the math and convincing my wife that I could afford one. Once she gave me the go ahead I was extremely pumped. I was mainly looking for a V6 since that was what was in my price range. Then I stumbled upon a 2010 IBM 2SS/RS M6 that was in my price range. Went and checked it out at a Used Ford dealership

. She had ~43k miles on it, which explains why she was in my price range. Once I test drove it I knew it was the one, no doubt about it. Came back a week later and bought her, ended up paying 27k out the door tax&title and all. After 8 month of ownership I have put another 14k miles on her and owe a grand total of $4100
. The bad: I've recieved 2 glorious door dings, one not horrible on the passenger side fender and the other a nasty one on the passenger side door.
11/01/11-
Brought her home. Didn't take long for me to name her, her name is Jasmine.
Now for the Mods...the few that iv done.
12/25/11-
K&N CAI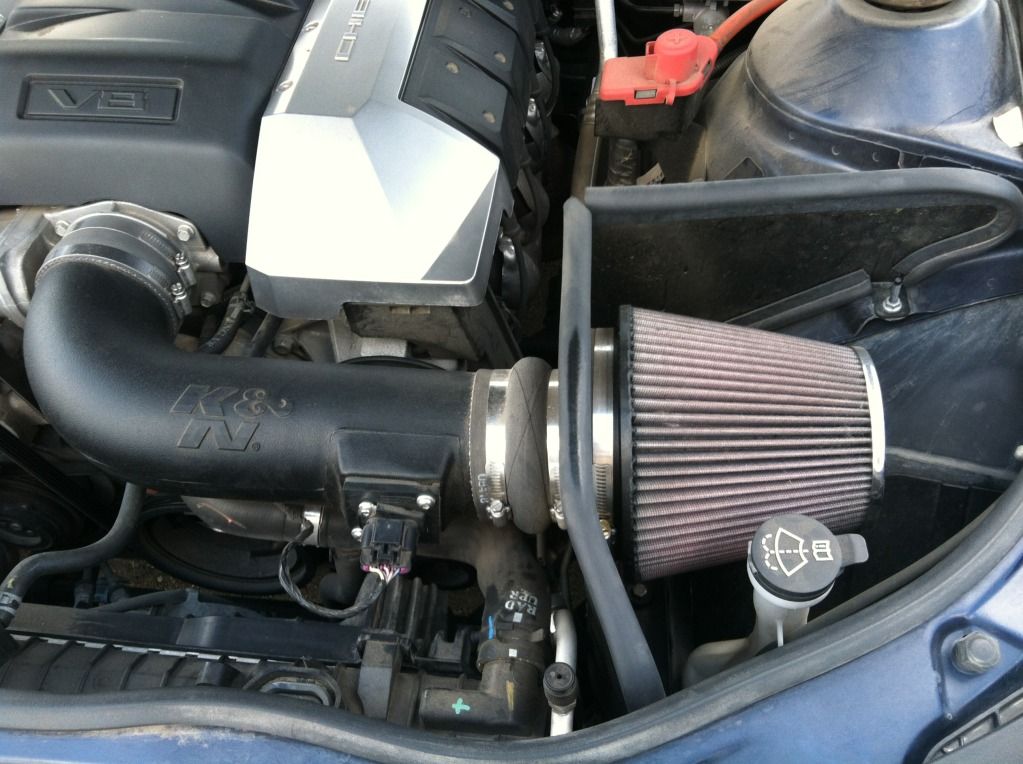 03/15/12-
Skip Shift Eliminator

03/15/12-
Painted Rims Charcoal Grey



06/09/12-
ZL1 Grille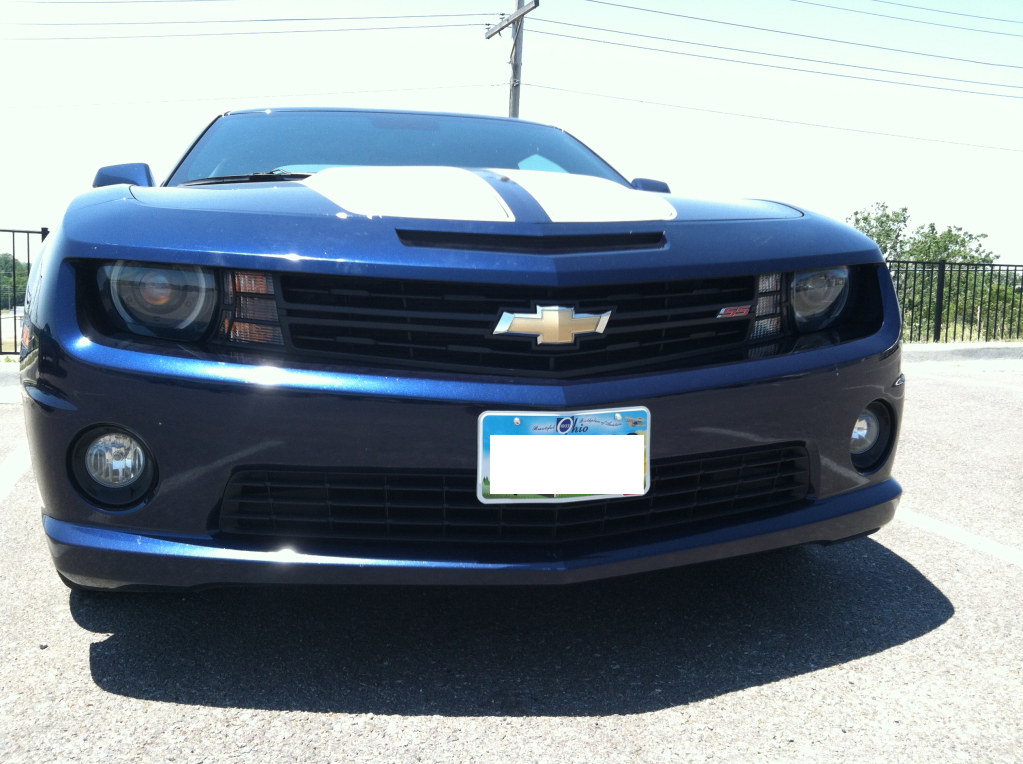 06/29/12-
Borla S-Type Cat-Back
I have taken her to the track twice now, best I have ran is a 13.60. Unfortunately they were in the process of switching the paper on my run so I didn't get any slip for it. Ill post a few of my slips that I do have though when I get a chance, 13.717 was my next fastest. I believe DA was around 2500-2700. I have a set of 18x9.5 Corvette rims on the way and Im going to get some DR's for them, so I don't burn up my street tires too much. Won't be until after Camaro Fest though, so maybe it will cool down a little by then.
All Comments and suggestions, good or bad are welcome. I will slowly be adding more mods, pictures, time slips, stories, ect. Here are some things that may or may not be coming soon...ish
18" DR + Drive Shaft Loop
Debadge fender "Camaro" emblems
Smoke/Black out side marker % taillights.
BC Coilovers
Hurst STS