As some of you may know, the Mitchum Motorsports #62 car was involved in a roll-over accident while qualifying at Watkins Glen a few short weeks ago. The team did an absolutely amazing job in rebuilding almost the entire car to get it ready to race the next day. They replaced the entire rear subframe with all arms, both front corners, steering rack, seat belts, port-o-power'd the roof and C-pillar back out and countless other hours of repair on the car. We were running in the 11th position with 25 minutes left when the front sway bar broke on the car and had to pit for repairs.
With that being said, the #62 chassis that was rolled over will live again to race another day, but needs lots of time in the body shop because of where the damage took place. The frame is still completely straight!! Shows how strong these cars really are. With the limited time the team had from the wreck until the race at Indy they have been building a brand new tub from the spare that was in the shop. This process started Wednesday of last week and I will continue to update with pictures of the build process.
Just after the roll-over:
Chassis being stripped: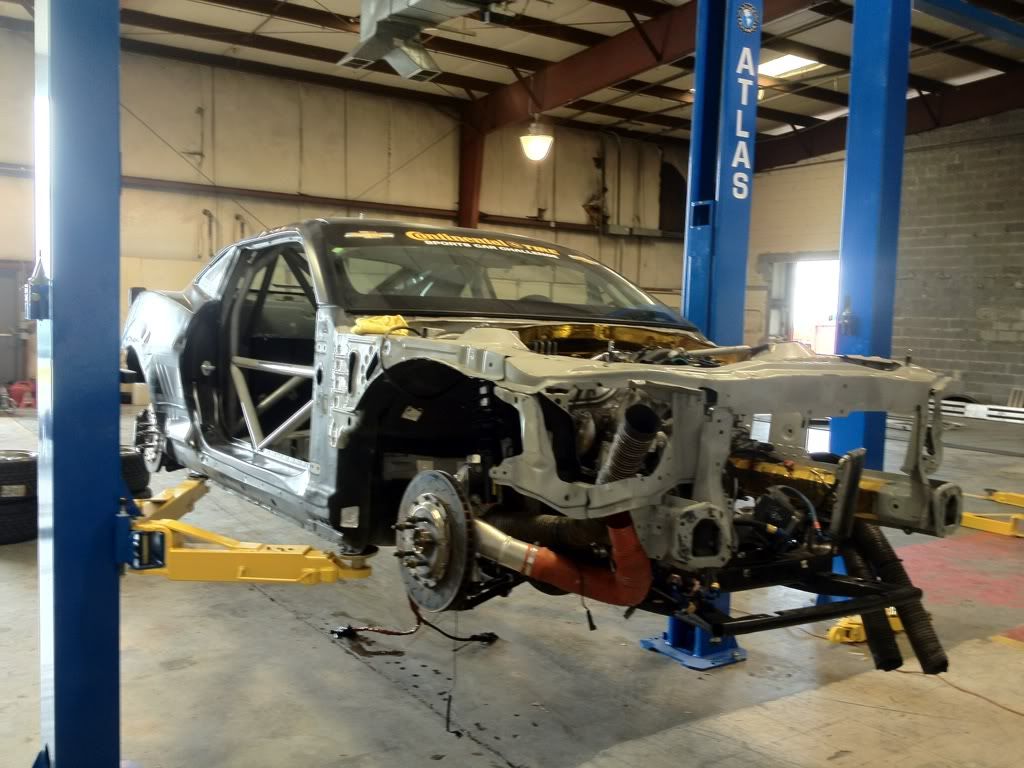 Interior being stripped and wiring being removed:
Sitting as a completely bare chassis: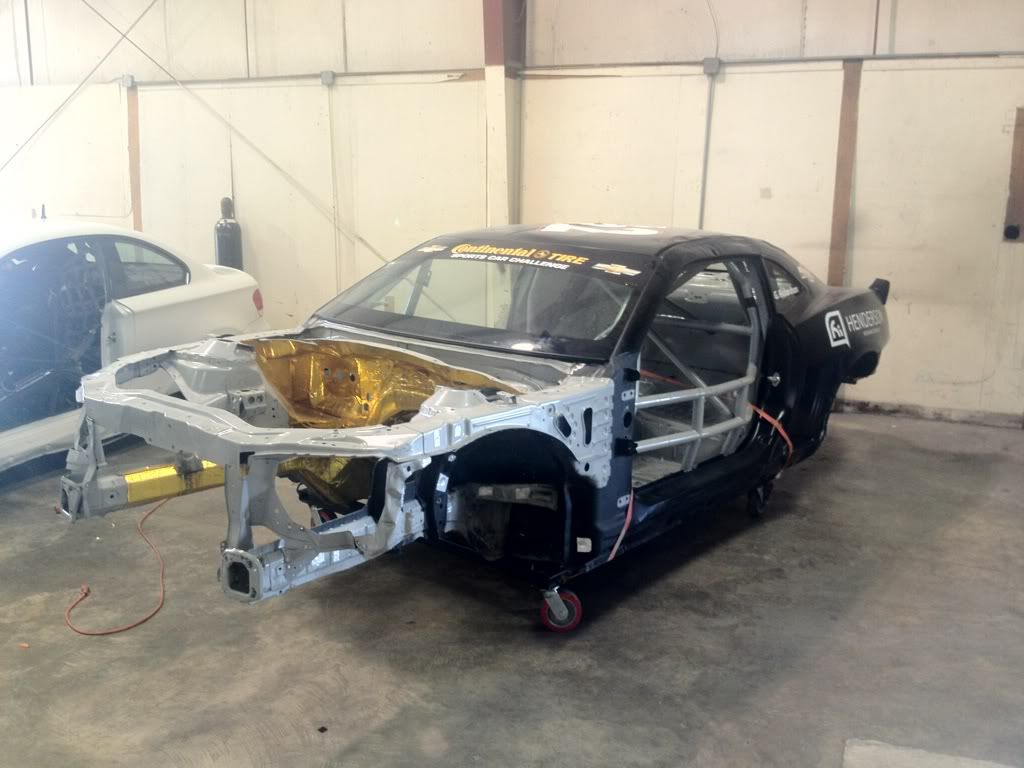 Brand new chassis beginning the build process: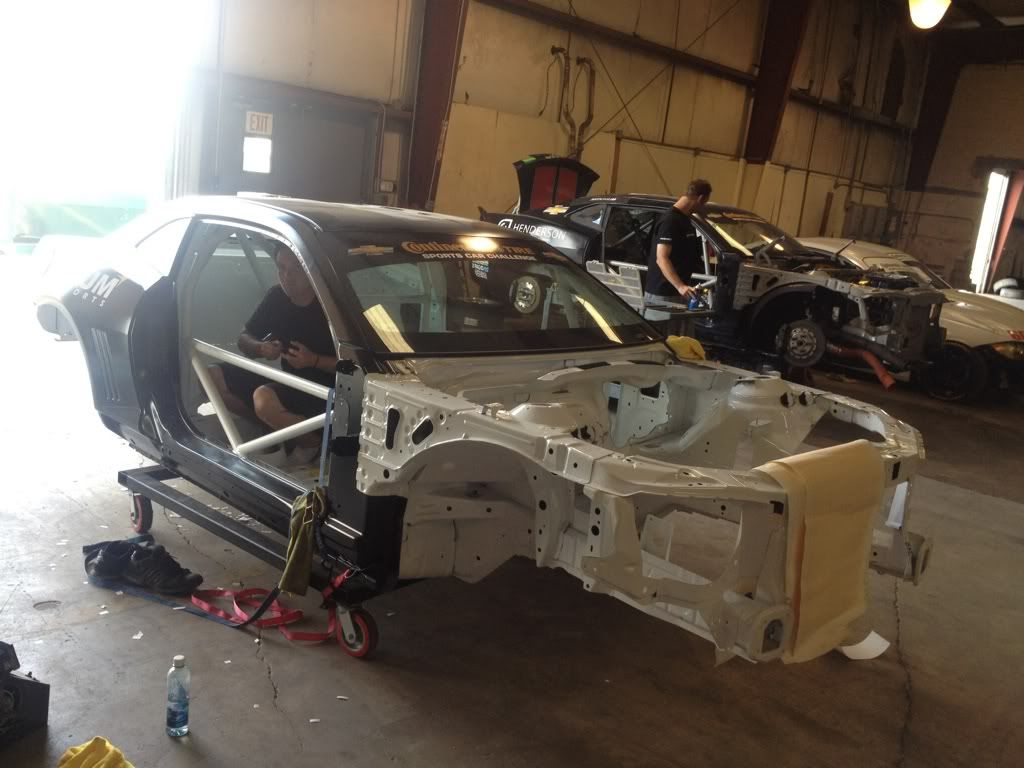 Beginning to Gold Foil the Engine Bay:
Accessories Connected and Hard Lines installed:
Completing the Gold Foil: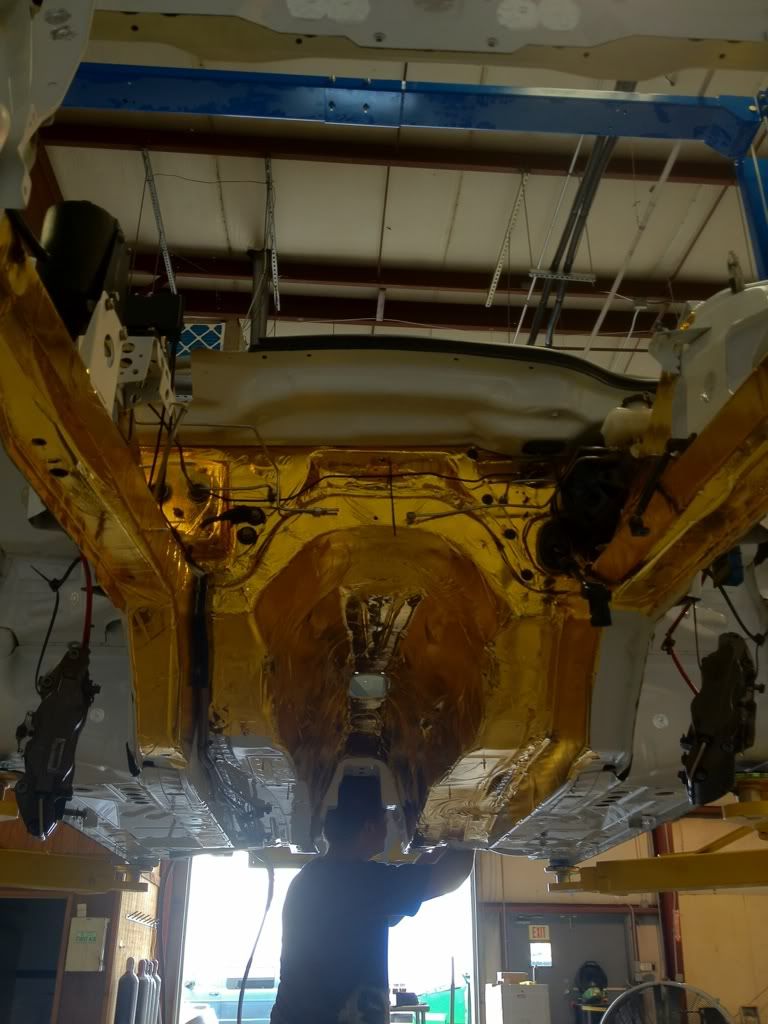 New Interior wiring beginning:
Rear Subframe Installed: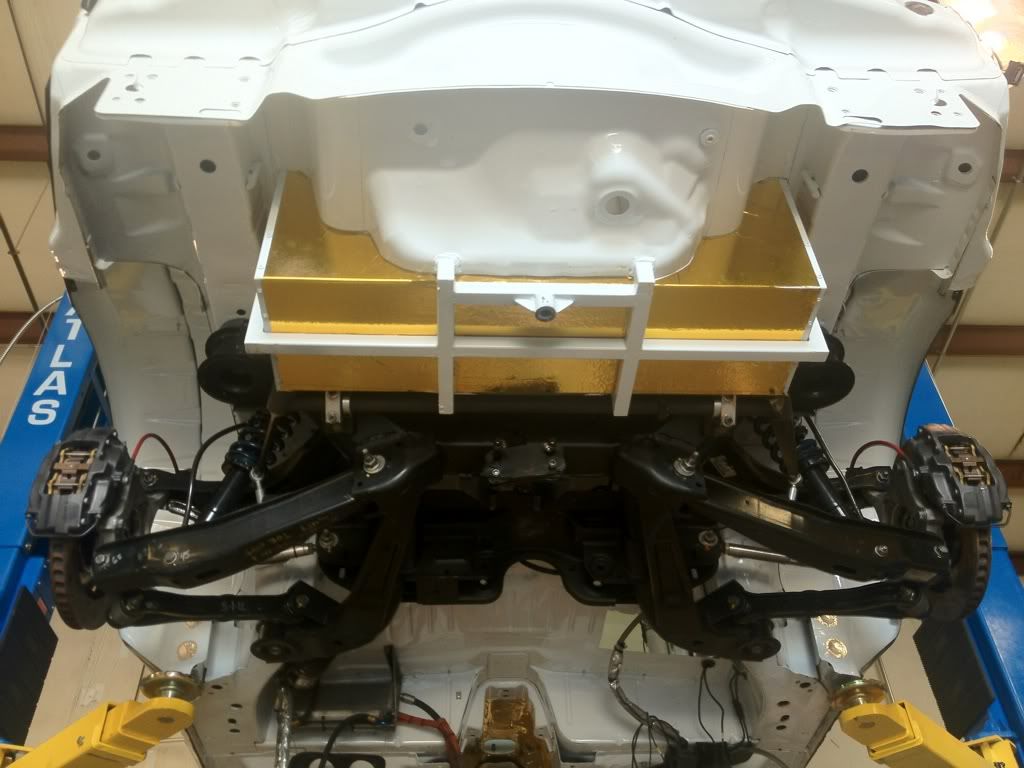 Right Rear Corner: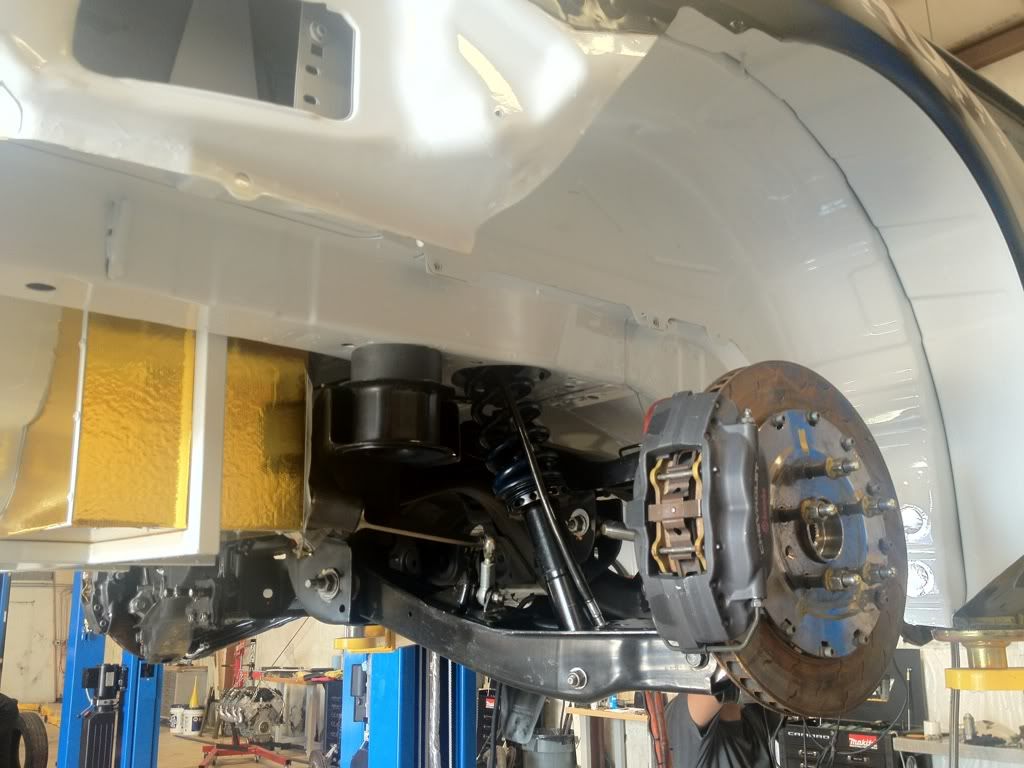 Wiring Harness, ECU, ABS and Camera systems installed:
Steering Rack and pedal assembly installed:
I will update this thread as more goes into the car. We should be putting the front subframe with engine/trans and front corners in the car later today. Let me know how you guys like this brand new chassis! Feel free to ask any questions.
Joey