Ladies and Gentleman I have been promising this review on the PFYC full Sinister appearance package to this forum and to my club for the past 6 months. I originally went with PFYC because I wanted something different from the GM package and I had dealt with PFYC before with my Grand Prix. Seemed like a good idea at the time. I have gotten so many PMs from members of C5 asking me what I have done with the hood and it seems my story isnít the only one out there. I donít think a lot of people realize the issues with this kit and with this company, so I finally found the time to sit down and pull everything together to tell my story.
I took delivery of my 2011 1SS/RS on July 4th 2011, but the Camaro stayed at the dealerís body shop for almost 4 months. Iíll start one part at a time and end with the hood.
Rear Fascia:

This is the first rear fascia my body shop received. It was mock fit and painted. When the part was put on the car we noticed it was a little too wide. I was told from my body shop that they asked PFYC about this and they said once the adhesive was added the part would fit snug against the car. A few days after installation, the part started to pull away from the car and it started to bow in the middle. The shop took the car back and tried to refit the part with a stronger adhesive. The 3M rep gave us the nastiest adhesive they produce and the part still pulled off the car. We were also having issues with the hood, I'll get to that, and sent these photos of the diffuser to PFYC. After a full month of terrible customer service and phone tag, we convinced them to send us a new rear diffuser. The new rear fascia looked almost completely different than the first. It was smaller, had more of a curve and felt more solid than the first. It painted and installed almost perfectly.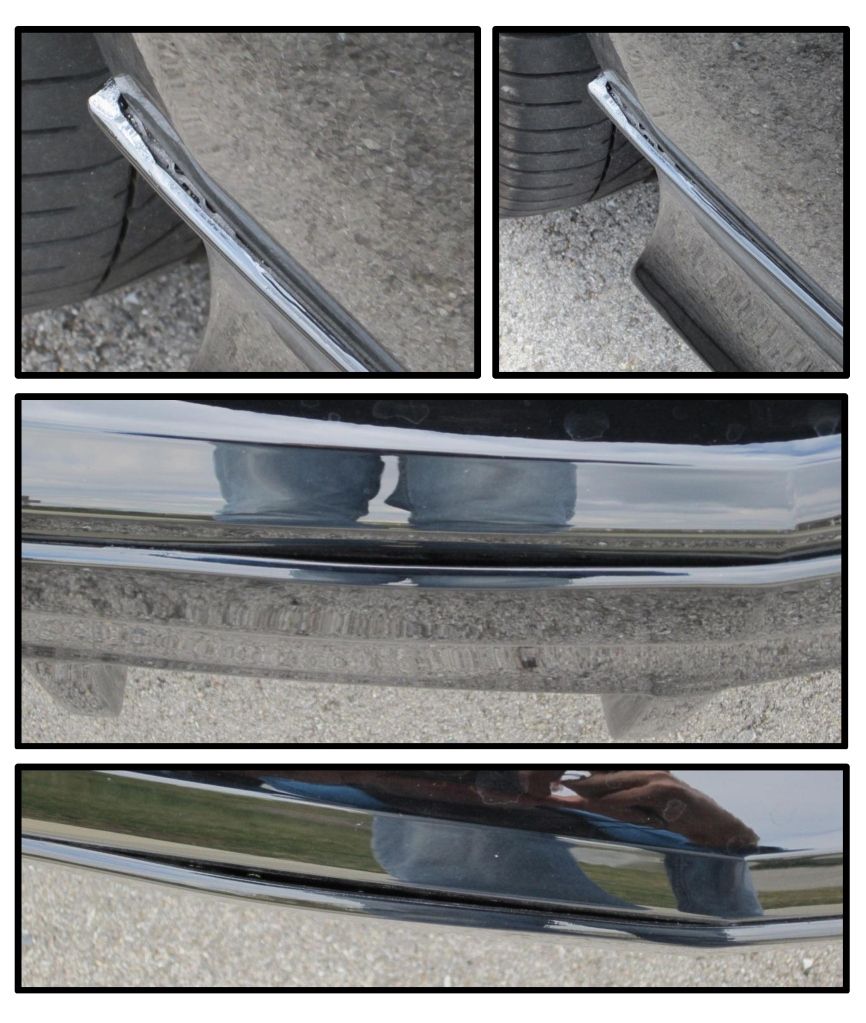 Side Skirts:
The design and appearance of these side skirts are amazing and I get compliments on them all the time since they match the Camaro's gills. They have their issues too though. The passenger side side skirt was good and we havenít had any problems with it. The drivers side side skirt however is a totally different story. From the box it was a little warped but the body shop was able to get it straightened up and looking really good. A few weeks after it was fitted to the car it started to warp again. Below are the pictures of before it was fixed. I took it back and the shop was able to get it lined up and fitting snug to the car again. I was perfectly happy with the way the skirts looked, until I came out of work on a hot day and noticed the bottom body line sagging on the drivers side. We have sent pictures in numerous emails and have tried calling over and over, but PFYC hasnít bothered to contact my body shop to make this right. The product has a 6 month factory warranty that PFYC matches with their own 6 month warranty. We contacted them almost 3 months ago and still havenít heard anything from them to get a replacement. My 1 year purchase date is almost up. Unacceptable!
Sinister Hood:

This is the first hood that PFYC sent to my dealer. It was a disaster. It was dry fit and didnít start to curl until after it was painted and baked. I was told that probably whoever was supplying this hood probably didn't let the hood cure enough between coats of fiberglass. That is why the edges curled after it was painted and heated up. The hotter it got outside the worst the edges curled. The tip of the hood never lined up to the body of the car. Below are the pictures that we sent to PFYC. After several month and several emails and phone calls from the body shop manager PFYC finally decided to ship us another hood. When it arrived it had more waves in it than the first one. It was horrible. At this point had been almost 3 months of going back and forth with PFYC. They never returned our calls or emails. I told the body shop to return both hoods and get my money back. Both hoods are still sitting on the shop floor waiting to be shipped back because PFYC won't return our calls or emails.
I asked around and ran across MPD1. It just so happened the owner was a friend of several members of the club. I sent him an email after dealing with PFYC and within a week he had a new hood made and ready for pick up. His hood was a night and day difference from PFYC's. Every line matched and it fit perfect from day one. I met the owner a few weeks later and personally thanked him for jumping up and helping without hesitation. His hood is amazing and I suggest it to everyone I meet!
MPD1 Hood: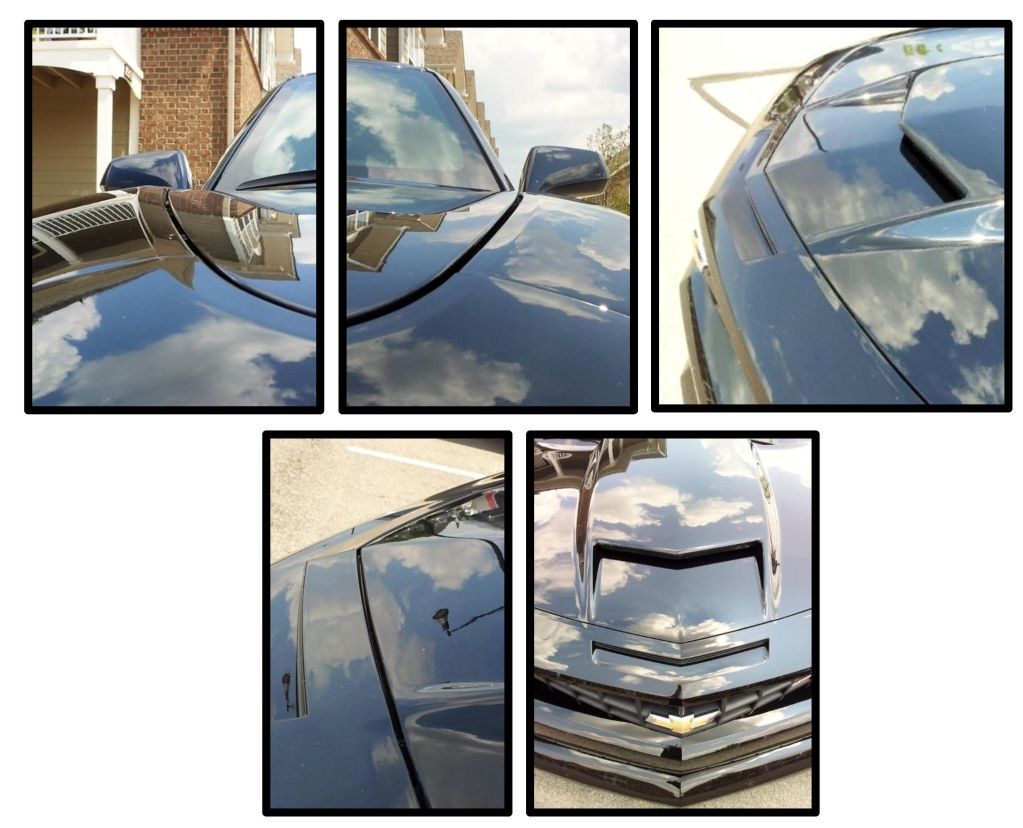 After it was all said and done 2 pieces out of the 5 piece kit were actually good, the spoiler and the front air dam. The front air dam looks pretty good (I'll be changing it soon I think) and I get complements on the spoiler all the time. Those were the only parts that, from the first go out of the box, fit and installed perfectly. 2 of the 5 were returned and exchanged for new parts. 1 of those 2 will never be installed because the lack of quality control. And 1 of the side skirts is still messed up and probably won't be fixed like it should without me buying another set. So was it worth it? You tell me.
The SS looks amazing today, but I don't know. I know some people that have gotten good kits from PFYC. I guess on the day they sent out good products my name just wasn't on the list. If PFYC contacts me or my body shop after this posts and states they want to make things right and deal with us again, I'll gladly post new pictures with a new attitude towards them, but until then do yourself a favor and stay away from this kit and stay away from PFYC. If you have pictures, good or bad, of this kit post them please and tell everyone your story. We would all love to hear it I am sure.