You're going to have to play with it. The SS guys are giving you info off their experience and they have a lot more torque than we do, so our cars react different. My car, even though it's also an LS, will be different due to my mods and my drag radials. Track prep will also be different and play a roll.
Each time I've gone it'll be a little different. The way Macrackie says he does it has worked but I've also dumped and jabbed the throttle, depending on the track. Even with the drag radials, it still spins the tires a little but it keeps the rpm's up.
__________________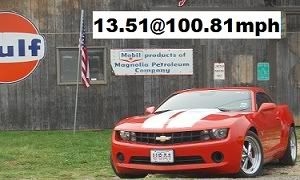 I wake up in the morning and I piss excellence.
-Ricky Bobby
America is all about speed. Hot, nasty, badass speed. -Eleanor Roosevelt, 1936