ACS Rear Decklid Liner #33-4-069 :: 2010-2013 Camaro SS & V6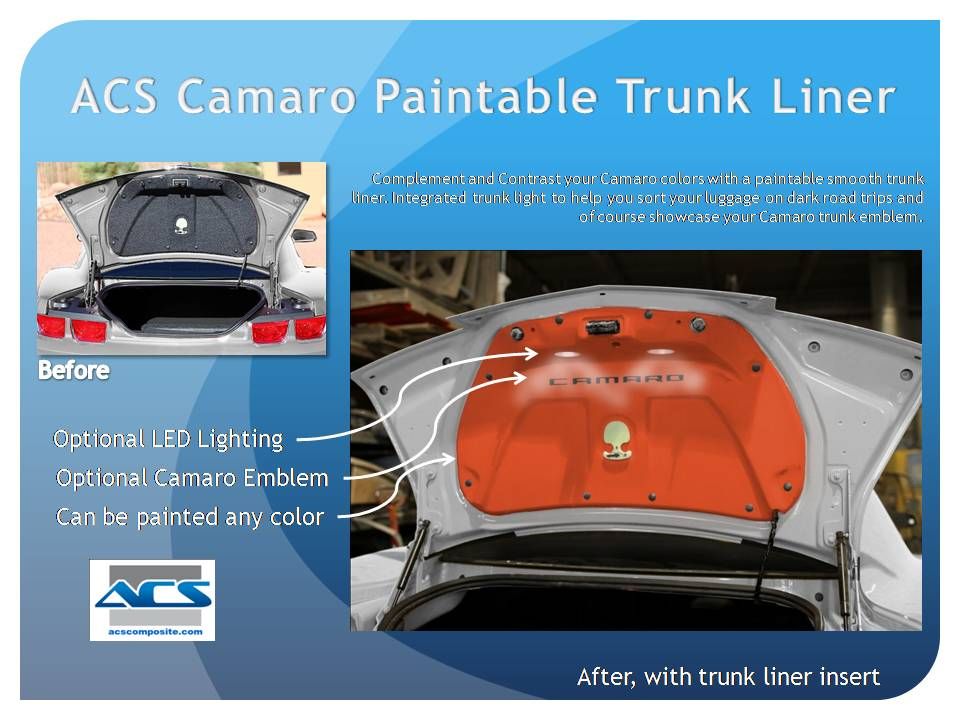 2010-2013 Camaro Rear Decklid Liner #33-4-069 by ACS
ACS Camaro Rear DeckLid Liner. The ACS Read declik panel will replace your stock felt liner.
Complement and contrast your Camaro colors with a paintable smooth trunk liner. Integrated optional LED light to help you sort your luggage dark road trips and of course to showcase your Camaro trunk emblem.
Made in ACS's proprietary RTM composite material, and sold in a primer finish. Can be orders custom painted.
Optional LED lights, a dual or single high power LED lighting system.
Place your orders at www.PhastekPerformance.com