Thanks to a member here, I was able to get a new take off NPP catback and rear diffuser. I also purchased NPP in a box from GM Parts House to control the butterflies.
It's a straight forward install. Remove the stock rear diffuser, remove the catback (Magnaflow Street in my case), install the NPP catback, install new diffuser, and hook up the NPP controller.
Video of first start up before I hooked up the controller.
http://s28.photobucket.com/albums/c2...AD6F90E008.mp4
New diffuser on.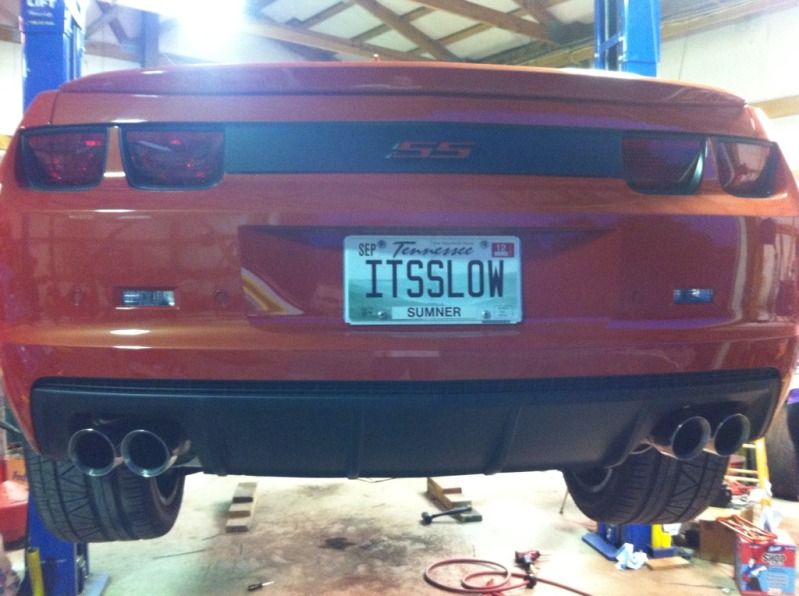 Controller.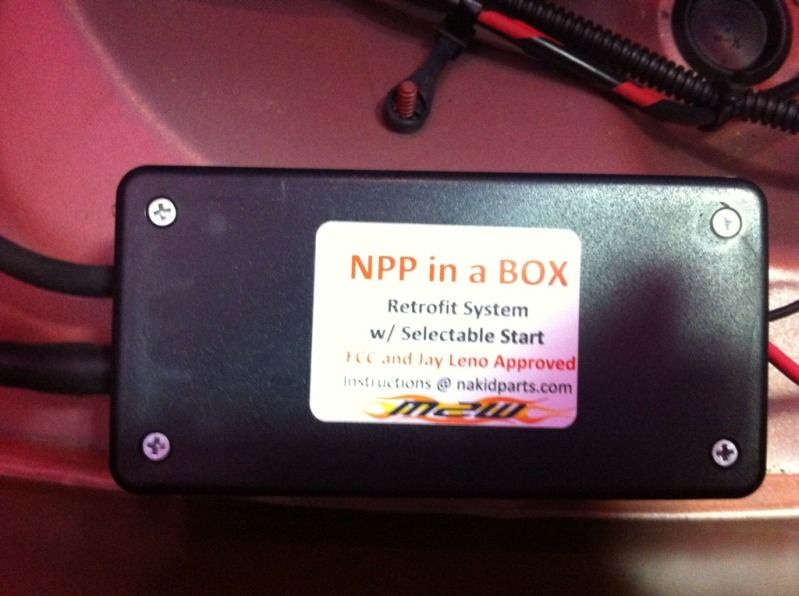 Hook up for vacuum hose.
Kinda looks like a mess in this pic. Since I have a BAP for my Whipple, I just tapped the vacuum hose going to it. I figure there was no reason to run a whole new hose all the way to the engine. So far, no issues with the butterflies opening due to boost. If I do have an issue, I figure I can add a check valve at any time.
In order to keep the least amount of vacuum hose possible outside the car, I fed the hoses through each side. Here's the place I used on the driver side. Look all the way back. It puts the vacuum hose right at the connection point on the muffler.
I wanted to use the same place on the passenger side, but I already had BAP wires and hose there and there just wasn't enough room for another hose. You can see where I routed it in this pic. It's not ideal since something could be put on the vacuum line in the trunk. However, it's very close the the rear of the trunk and it would have to be something extremely heavy to affect it.
I grounded the controller using the bolt that grounds the main battery wire. Then I ran the power wire to the fuse box in the rear passenger side. I already had the hole drilled from previously wiring up the BAP. This time I tapped the fuse for the stereo amp.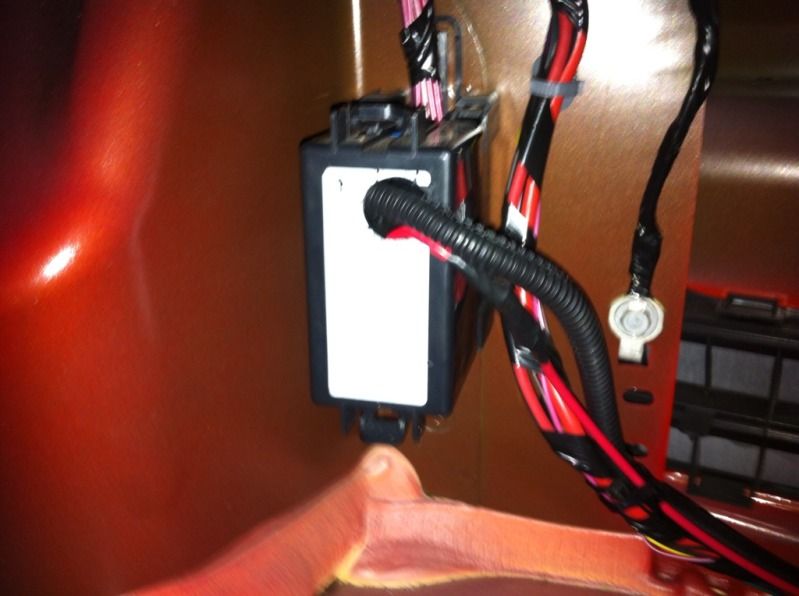 And here's a video testing the controller. I also programmed buttons on my Homelink to control the butterflies so I don't have to use the remotes that came with the kit.
http://s28.photobucket.com/albums/c2...E385149A18.mp4
I really like the sound of the exhaust at idle and low RPM. However, with the butterflies open, WOT is a little raspy. If you like Corsa, you will like this. It's not deafening like the Corsa, but sounds similar to me. Keep in mind, I have Kooks longtubes and cats. Closing the butterflies really does cut down on the drone and WOT is much quieter. I also really like the look of the quad tips.