I traded in my car this week and took this splitter off. It's only been on the car less than a year, and 3-4 months after a repaint. The splitter is in near perfect condition and painted black. $350 shipped.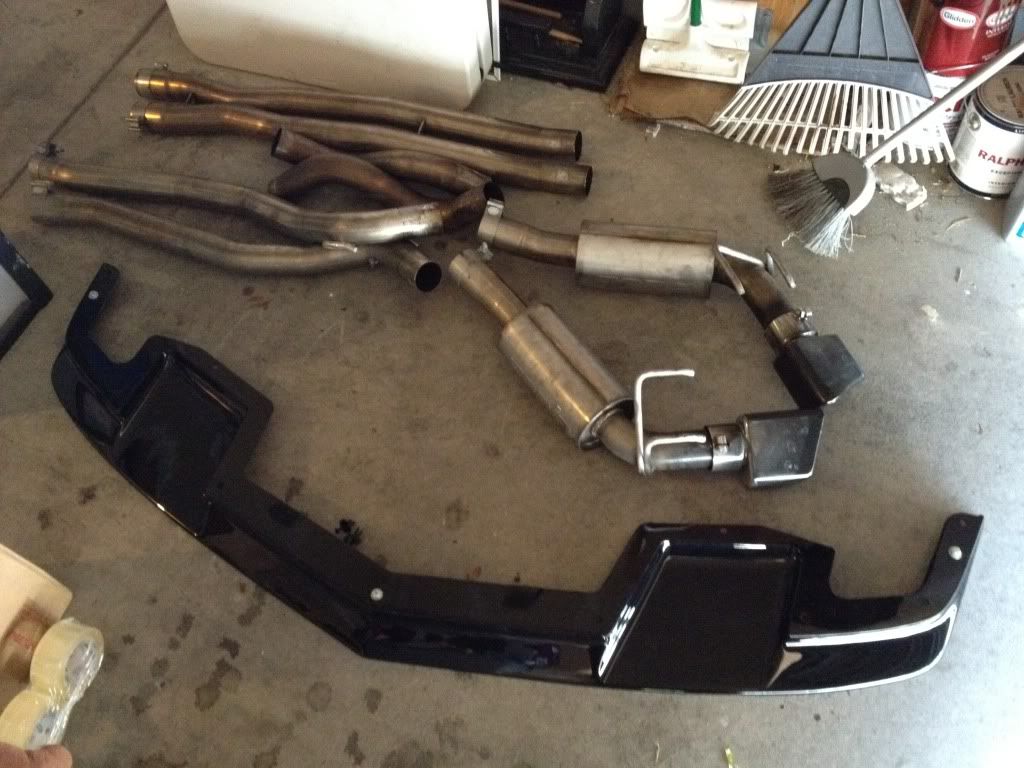 Here it is on the car
EDIT: For everyone who keeps private messaging me to see how low I'll go, $350 is as low as it gets. The part new is $279 unpainted. ACS charges $100 shipping. This is painted to match the factory black...professional painting cost around $200 and it was just painted for the second time a few months back so it's "like new". Shipping for this splitter due to the shear size is around $115 no matter where you are in the US. So I will not take $200-$250 shipped. That seems to be what everyone is asking. If I were to sell it at that price I'd gain to make $85 off of a $379 (+$200 for paint) part. I understand that if you buy this and your car is not black it looks like I'm asking $29 below a new asking price...so yes, I am considering the paint to be an investment in it. Either you'll put this on a black car, or you have a (insert color) and black theme for your non-black car.