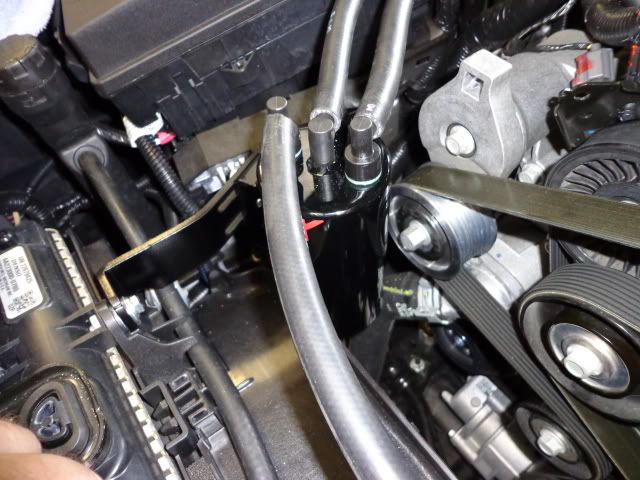 It can also be mounted lower and less visable if desired.
Have been building race and performance engines for over 38 year, but here is a brief list of other qualifications:
I have been a GM tech and building race and peformance engines for over 38 years. I am in regular contact with GM, Ford & Chrysler engineers and we share tech info. I AM an automotive/mechanical engineer, graduate of reher Morrisson race engine building school, have developed products for the performance industry the past 20 or so years, manufacture 33 currently, sell these to GM dealers all the time, Do seminars for GM service departments on the causes and solutions for excess oil consumption as well as the issues for oil ingestion and how to avoid them (#1 warranty complaint for years running with GM), contributing editor to several performance industry publications, and I am showing actual pictures of engines and their mileage here in our shop where we tear these down and rebuild daily.
We are known as one of the foremost authorities on the GM 3.6L direct injection engine and also have run, owned, managed, driven, and crewed in some of the winningest drag teams in NHRA & IHRA Sportsman classes as well as the big $ bracket series.
We (current, former, and myself as drivers) hold multiple Divisional, National, and World Championships in multiple classes both NHRA & IHRA and if you need more, just ask.