My first two pictures. Wow, what a feeling it is to be behind the wheel, the acceleration, the grip of those massive tires, and my favorite part of all, the SOUND!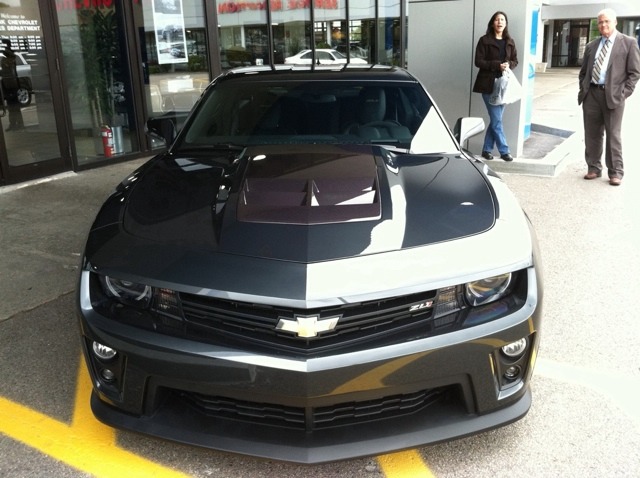 Her official name, yes I'm one of those, I named my ZL1, and I think I named her quite appropriately: THE DEVIL'S NIGHTMARE
Start de-badging/replacing tomorrow. The window tint and clear bra Friday. Along with a few coats of sealer and at least three or four coats of wax. Like a sheet of glass is my goal!