I will start out this review by saying that I am by no means an expert in the finer details of polishing. I've only been serious about detailing my car for about the last 3 months. I've read and watched many different reviews and videos of various products and techniques to learn the best way to take care of my baby. Junkman, Todd at Autopia, and various others have answered my questions and helped me refine my technique.
I started out with M105 and M205 because I had heard such great reviews about these products. I bought the Meguiars DA polisher and numerous LC pads. Using M105 and M205 I achieved a shine I didn't expect. I was surprised at how easy it was (being skeptical of taking a machine to my car) to use and remove. But like many beginning detailers I wanted the BEST shine possile. I searched for the BEST possible products. I have had great results using M205 as my final product before sealant/wax application, but going off of Todd's advice I purchased Blackfire's Gloss Enhancing Polish as the last final wax prep polish. Let me just say...big mistake.
As I've said before, I am no expert, but I know what good paint looks like. I know what a swirl is and how to remove it. GEP was supposed to be the last final step, a non abbrasive polish to help maximize the effect of BFWD sealant. After using it, I can't see how anyone would recommend this polish as a "pre-wax" polish. I did a test, using Blackfire GEP and Meguiars M205 side by side to see the results. I was suprised to say the least. M205 left the amazing finish we all expect. GEP left a paint surface riddled with thousands of microswirls, acting almost like an aggressive compound. What really confused me was that I used the same technique and same cut pads (white and blue LC pads) to test this out. Consistently M205 beat GEP HANDS DOWN. Not even close. How a "non-abrasive" polish combined with a finishing pad leaves thousands of micro-swirls is beyond me. But it did. In case people belive I'm joking and can't possibly be serious, I have included a photo. On the right is M205 and on the left is Blackfire GEP. Using the same technique and the same pads. The only difference is the product. I will let you determine which you think is better and let you come to your own conclusion. As for me...I won't let GEP near my car ever again. I love BFWD and Midnight Sun Wax. But their GEP is garbage in my opinion. Anyone have similar stories?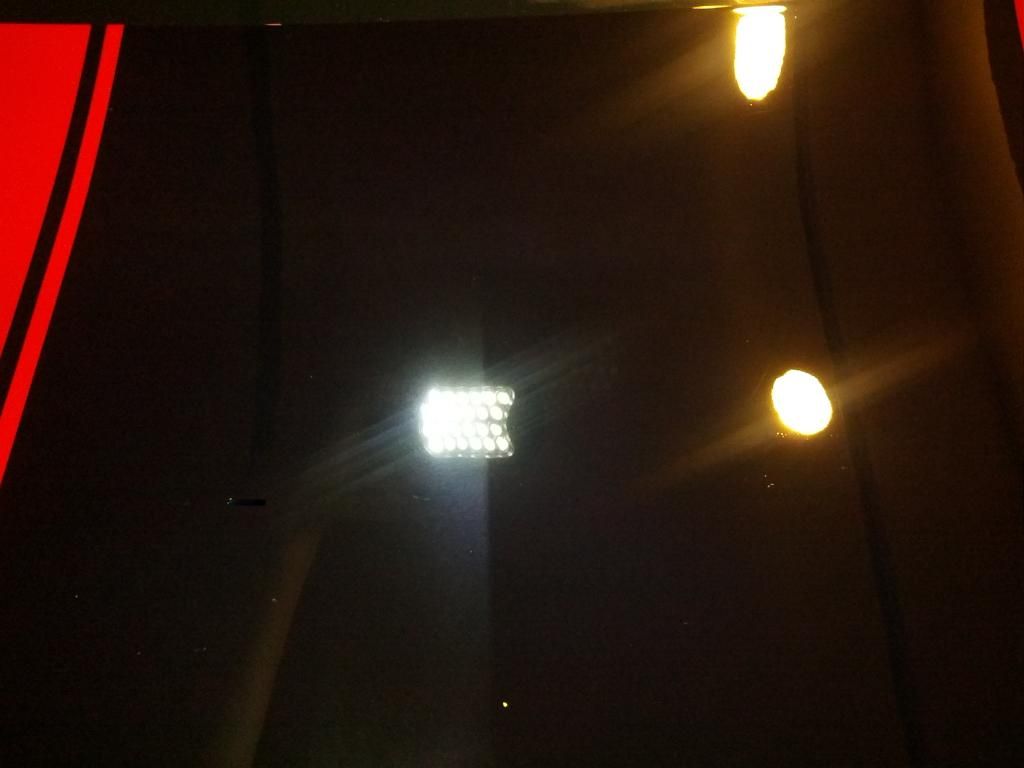 __________________
Built by Jannetty Racing
670rwhp/649rwtq...Scariness to be determined.
Jannety Racing forged 416.
TVS2300 Supercharger w/Maggie Max Stage 2, 3.6 Pulley, Innovators West 8 rib conversion, OD rear Cog belt drive.
Jannetty Racing Rough Idle Cam, LS3 Conversion.
Jannetty Racing built 6l80e Trans, Jannetty Racing Custom Converter, Built rear diff w/ 3.45 gears, DSS driveshaft and 1400 hp axles.
ADM Twin Pump Fuel System, ADM CAI, Dynatech 1 7/8" Coated Headers, Borla "S" Catback.
Custom 18" Forgestar F14's, Nitto 305/45-18 DR's