I hope their players are ready for flopping fines now. We've seen during the playoffs some of the best acting skills when athlete's drop to the floor and curl up in a ball to get a foul.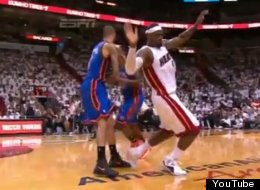 NEW YORK — Stop the flop.
The NBA will penalize floppers this season, fining players for repeated violations of an act a league official said Wednesday has "no place in our game."
Those exaggerated falls to the floor may fool the referees and fans during the game, but officials at league headquarters plan to take a look for themselves afterward.
Players will get a warning the first time, then be fined $5,000 for a second violation. The fines increase to $10,000 for a third offense, $15,000 for a fourth and $30,000 the fifth time. Six or more could lead to a suspension.
Lebron? Harden? Bosh? Check out the clips.