I have to say, the biggest pet peeve I have with my car and other people is HAND/FINGER PRINTS. I don't usually have passengers and it seems if I do it's always my best friend. We will drive around during the day or evening doing random crap and towards the end of our shenanigans I will notice the A-pillar, the entire door within a foot of the door handle, and even the roof pillar above the door will be covered in prints.
I'm just like: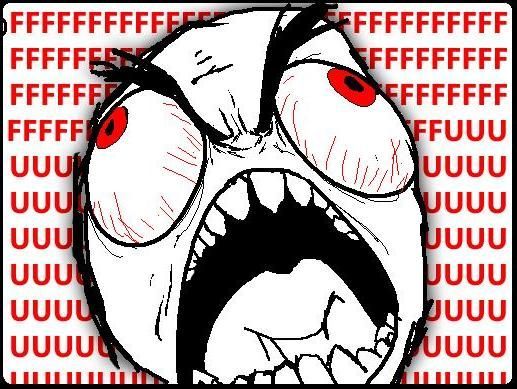 When I shut my door I touch the DOOR HANDLE. My side of the car has zero prints. The other side, I just want to throat punch folks when I find finger and hand prints all over it.
On a related note, I was sitting in my car one morning (540AM) at work when another guy in the shop walked by. My windows are deep tinted so you won't readily see me. As he walks by he sticks HIS HAND on my HOOD and pivots around the nose of my car as walks between my car and the truck in front. That afternoon, sure enough, big ole hand print on the hood.
It just came to mind. I was running some errands last night with a friend and this morning I walk outside in the brilliant sunshine and see big disgusting prints on the door and window glass. I immediately get my instant detailer from the trunk and a microfiber towel and gently polish them off.
Dirt on the car fine. Bugs, fine (well, for a limited amount of time). But hand prints? They piss me off worst than anything. I think because they just look so nasty.
Anywho. /Rant