Figure I should get one of these started...
My desire to own one of these cars started back in High School. You guys might remember all the pictures and rumors of the "Concept" Camaro that were circulating after they stopped making them back in 2002? Well i was hooked right then. I mean at the time i owned an 89' RS, LOVED that car. It was a 2.8 v6 so it wasn't fast, but it was my first car so it'll always have a special place in my heart. I remember talking to a buddy of mine about our ideal garage; i said "A Lamborghini Murciélago, a diesel Silverado, and a new Camaro if they ever remake it". Fast forward a few years (9 or so) and there i am on deployment aboard the USS Carl Vinson in the middle of the Arabian Sea. I figured id start looking for a new car, my little 240sx had served me very well but with 240 thousand miles on it, i could no longer 100% trust it to get me places...although it had NEVER given me a single problem. So i went on my banks website and applied for an auto loan, well not only did they give me what i asked for but added on a few grand...that few grand opened up a lot of doors that weren't open with the number i had originally asked for . So all of a sudden...this car...the car ive wanted since i saw the "leaked" drawings of back in 2003 was attainable, albeit still expensive. But i said "**** it...i want it". From what i remember it was maybe a day or two after we got off deployment that I found one i wanted, granted it was an automatic and i wanted a manual but there were none in the area. And by "the area", i mean I would have had to drive about 9 or so hours from what i remember, and i wasn't going to ask someone to do it. It was just to far. So i jumped on this Victory Red 2SS/RS L99. it had every option...everything. I was sold as soon as i sat in it, i didn't even have to test drive it (i did, don't worry). And that's where it all started. Below is what I've done to it to make it mine own. I've added things, removed things, and added them back again. It's going to be a never ending process...I'm never satisfied…
List of mods are as follows:
Go:
Halltech Intake -
Removed
ADM Race Intake
Taylor Wires
TSP 1 7/8" Longtube Headers
Catless mid pipes
Corsa Cat-back Exhaust -
Removed

SW Retro Chambered Catback -
Removed
RX Catch Can -
Removed
Apex Motorsports Catch Can
JRE Tune
Apex Scoop
Apex washer bottle relocate
Strong MAF
Show:
Anvil Gloss Carbon Wing -
Removed
Maverick Man Carbon wing
RPI Designs Front Lip
Big Worm Graphics Fender Hash marks
ZL1 Rockers -
Removed
ZL1 Rear Splash Guards
Plastidip tail light bezels
Red powder coated Brembos
De-Badged
"Objects in mirror are losing" vinyl
ACS Composite TL1 hood insert -
Removed
SSX Front bowtie
Vinyl wrapped hood
Chassis:
Pfadt Lowering Springs
Baer cross drilled and slotted rotors -
Removed

R1 Concepts Slotted Rotors
JDP Motorsports Tow Hook
Wheels/Tires:
20" TSW Nurburgring's -
Removed
Painted RS wheels
Future Mods:
Cam
Stall
Trailing Arms
Etc....
The day i purchased it...
VERY shortly after came the intake, exhaust and JRE tune...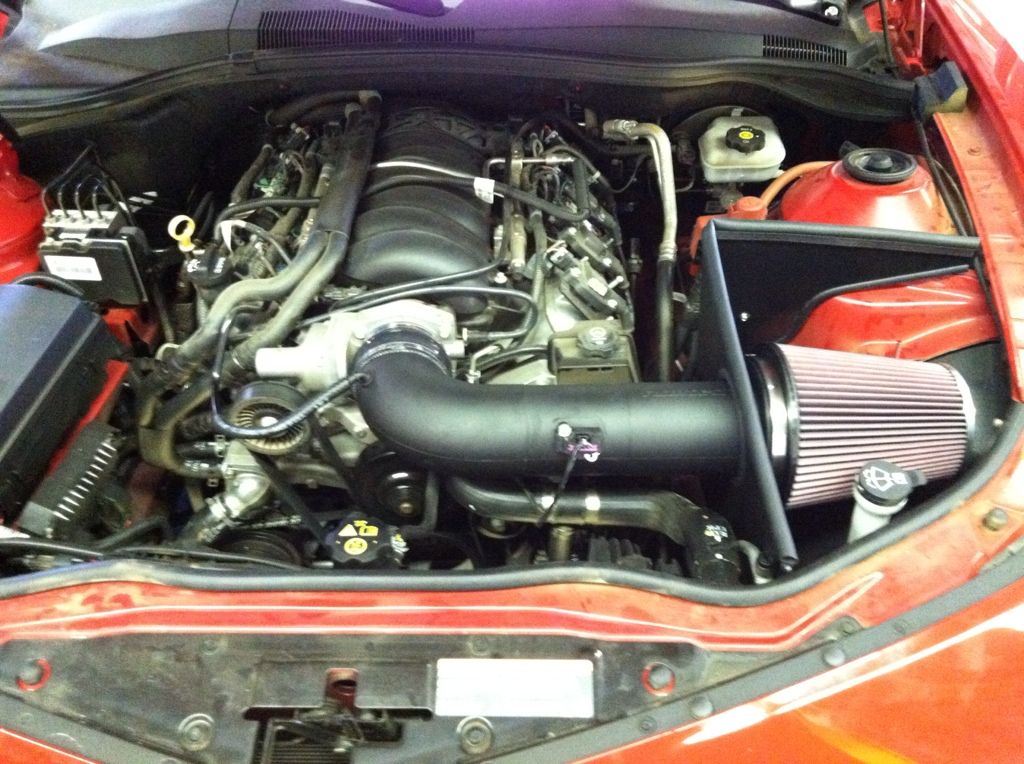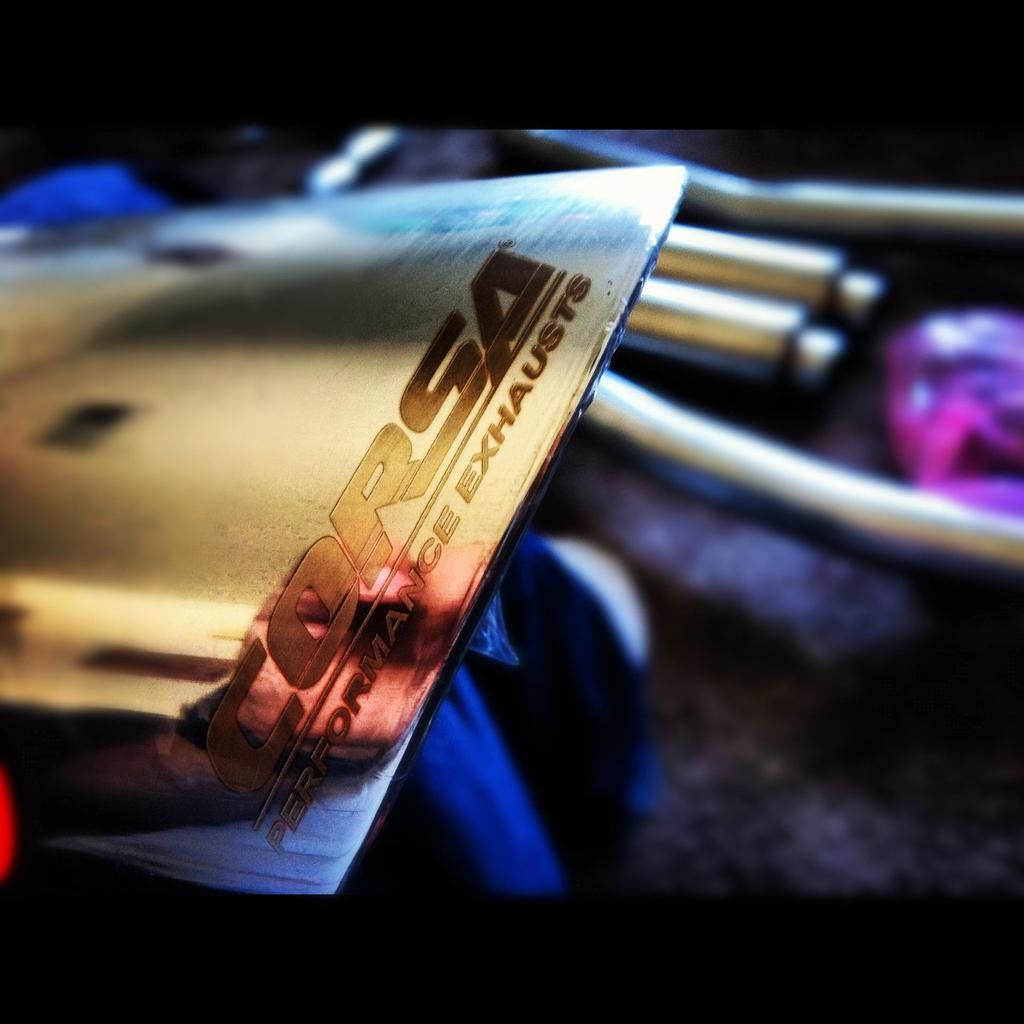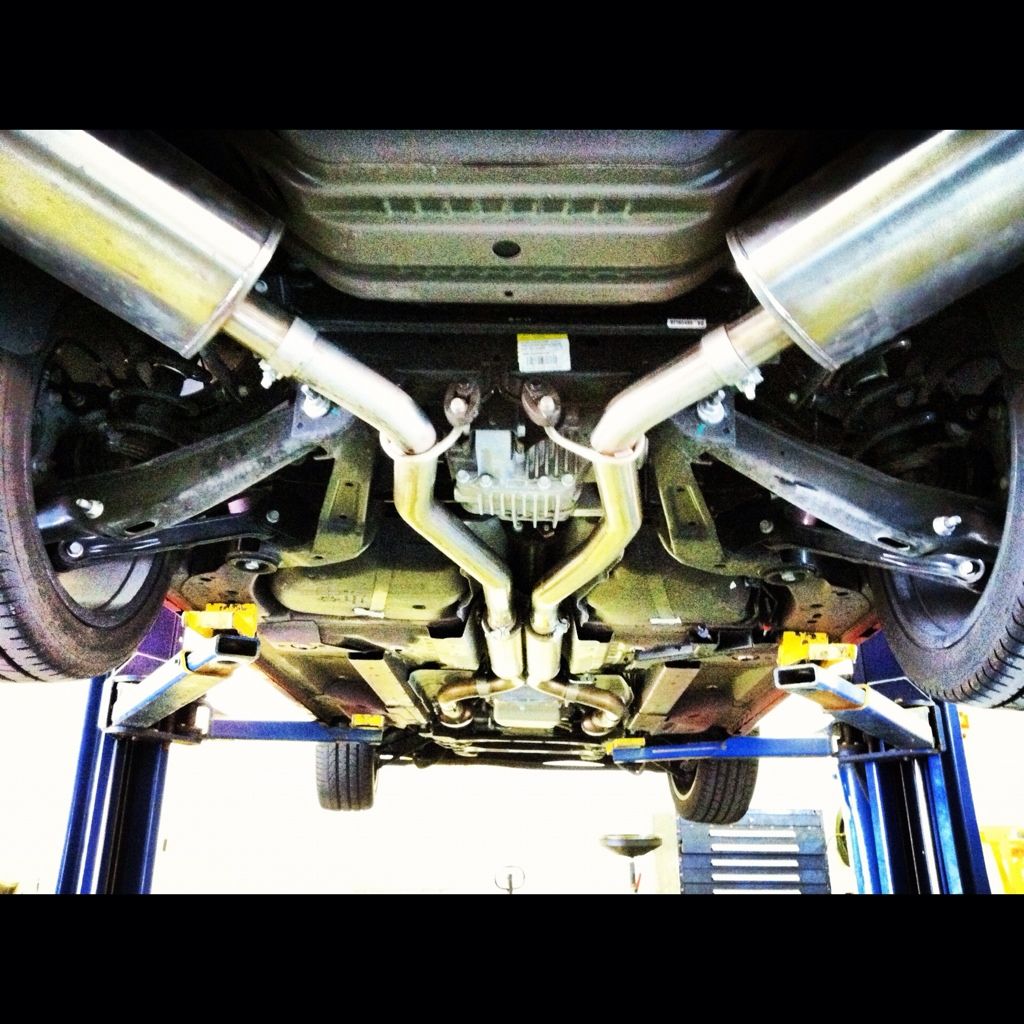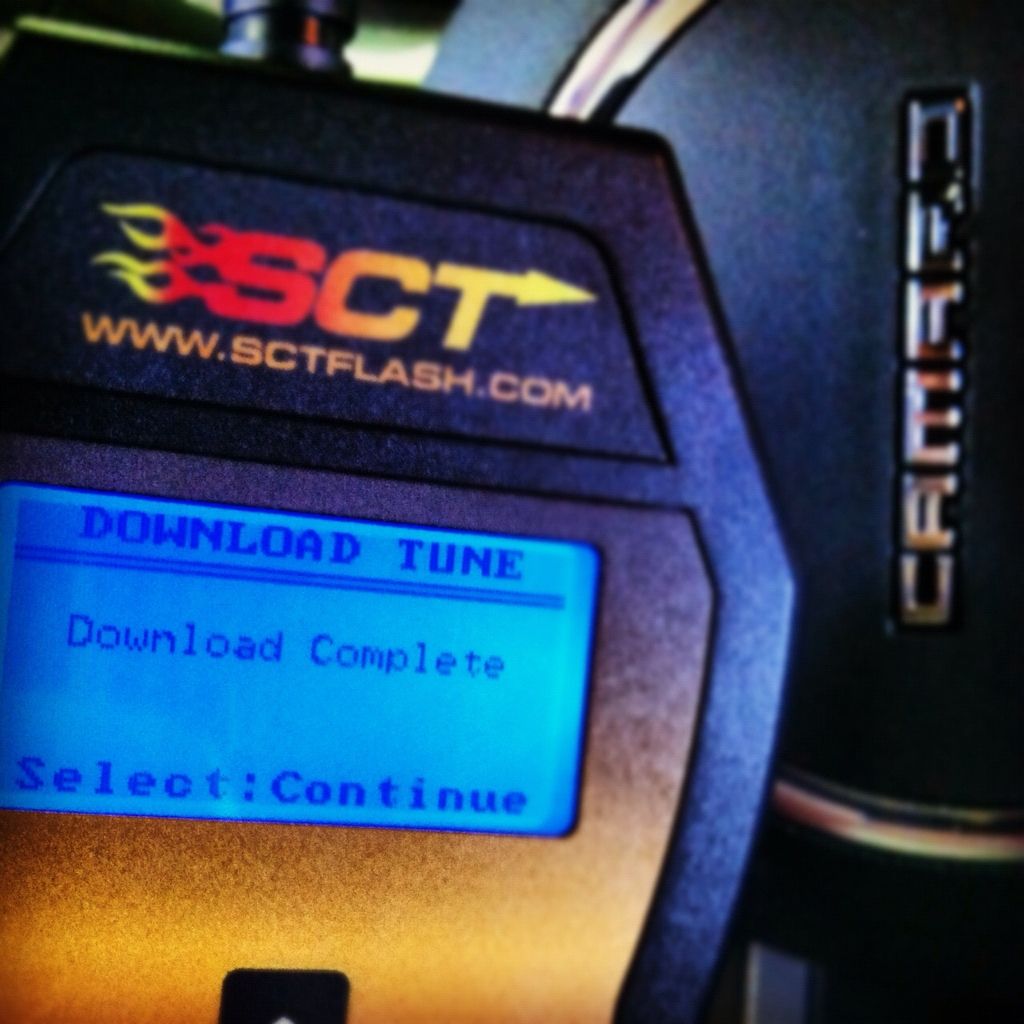 Next was some fender hash marks...always thought these looked great
Took a break for a little while but was bitten by the mod bug once again.

Next came PFADT lowering springs...love the stance these gave me. Also threw on a lip from RPI Designs. the Lip was so easy to do and changed the whole front of the car.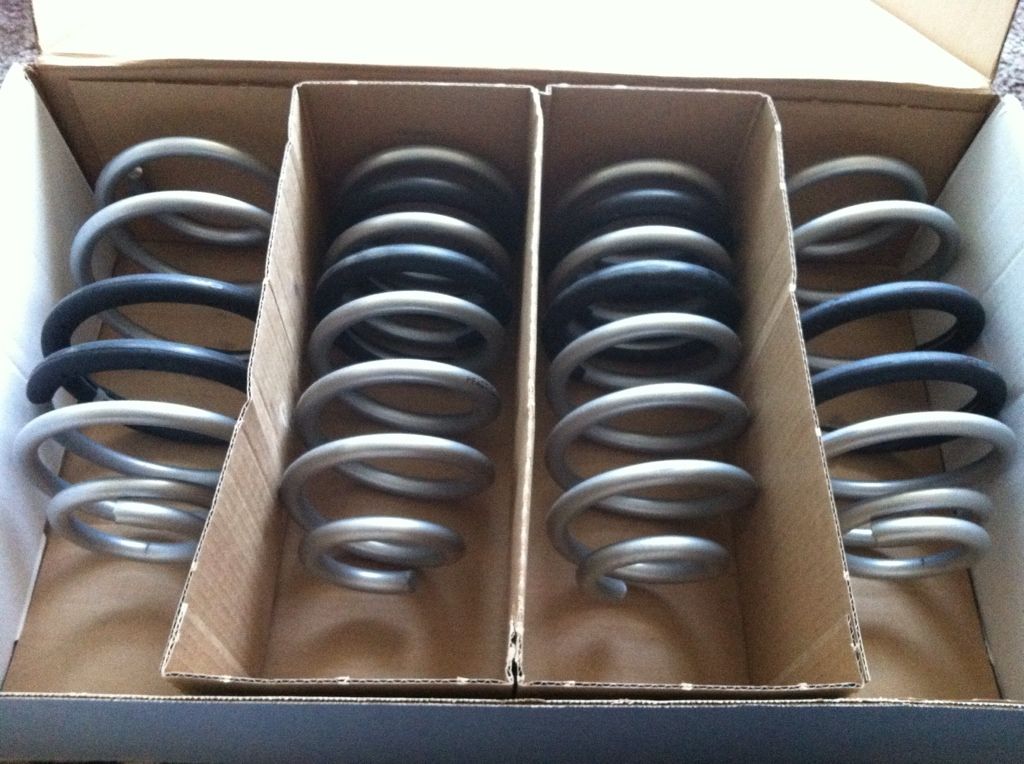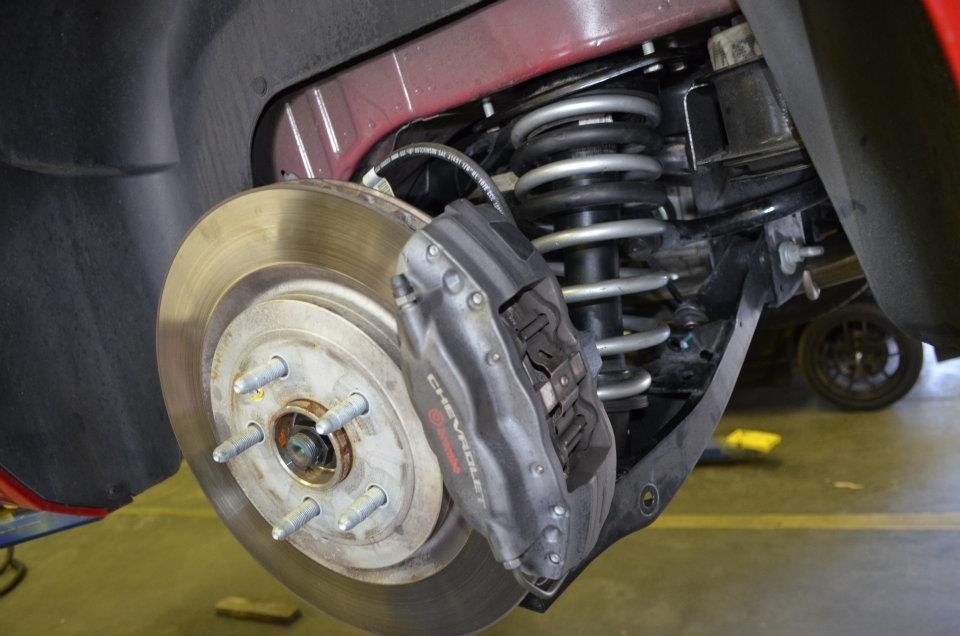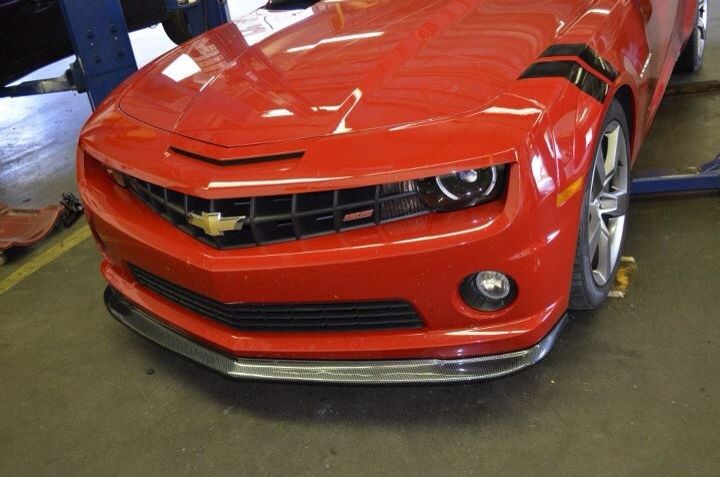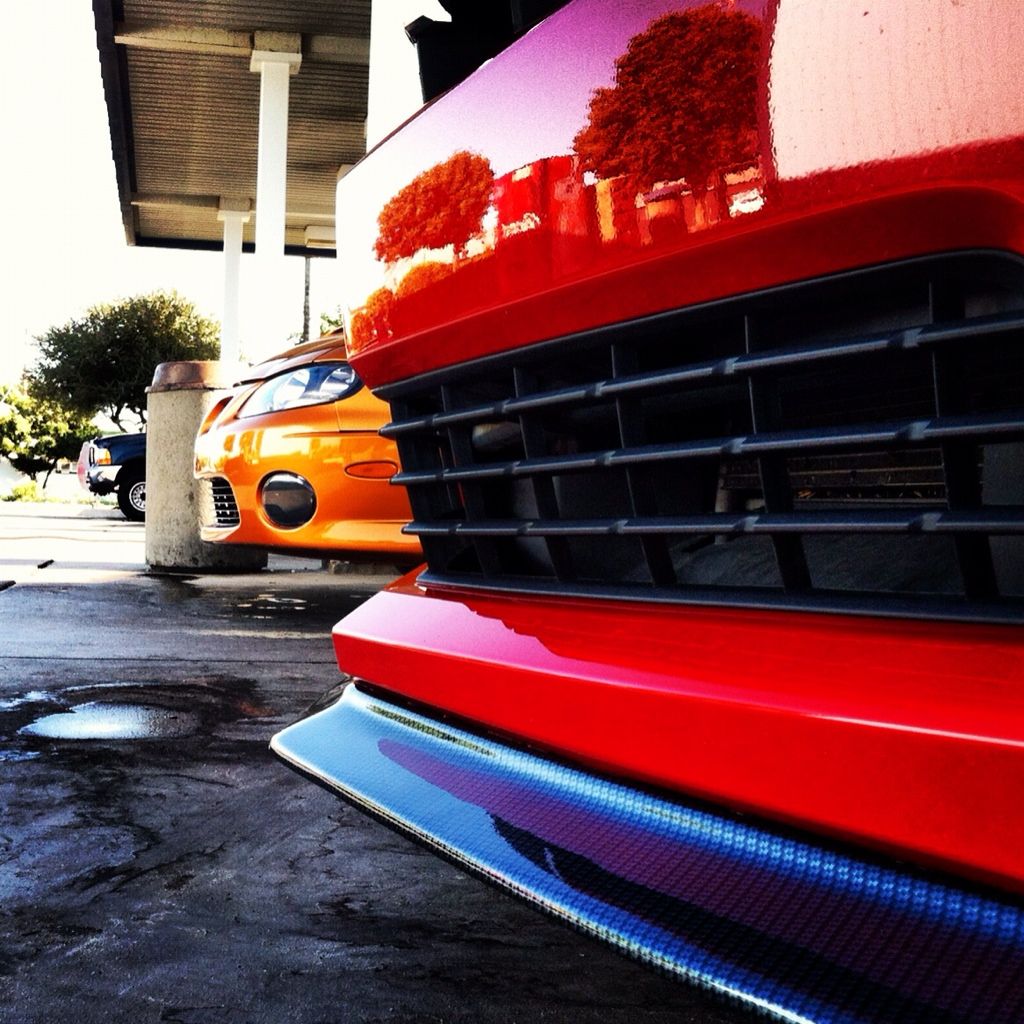 Next came some TSP headers and no cats...really woke this car up. Best mod so far as far as power gains. Also needed some Taylor wires in order to clear the header primaries. for some reason my stock wires hit. no big deal, these look better anyway

next I added 20" TSW Nurburgrings wrapped in Nitto INVO's (275 up front and 315 out back). as well as a gloss carbon Anvil spoiler.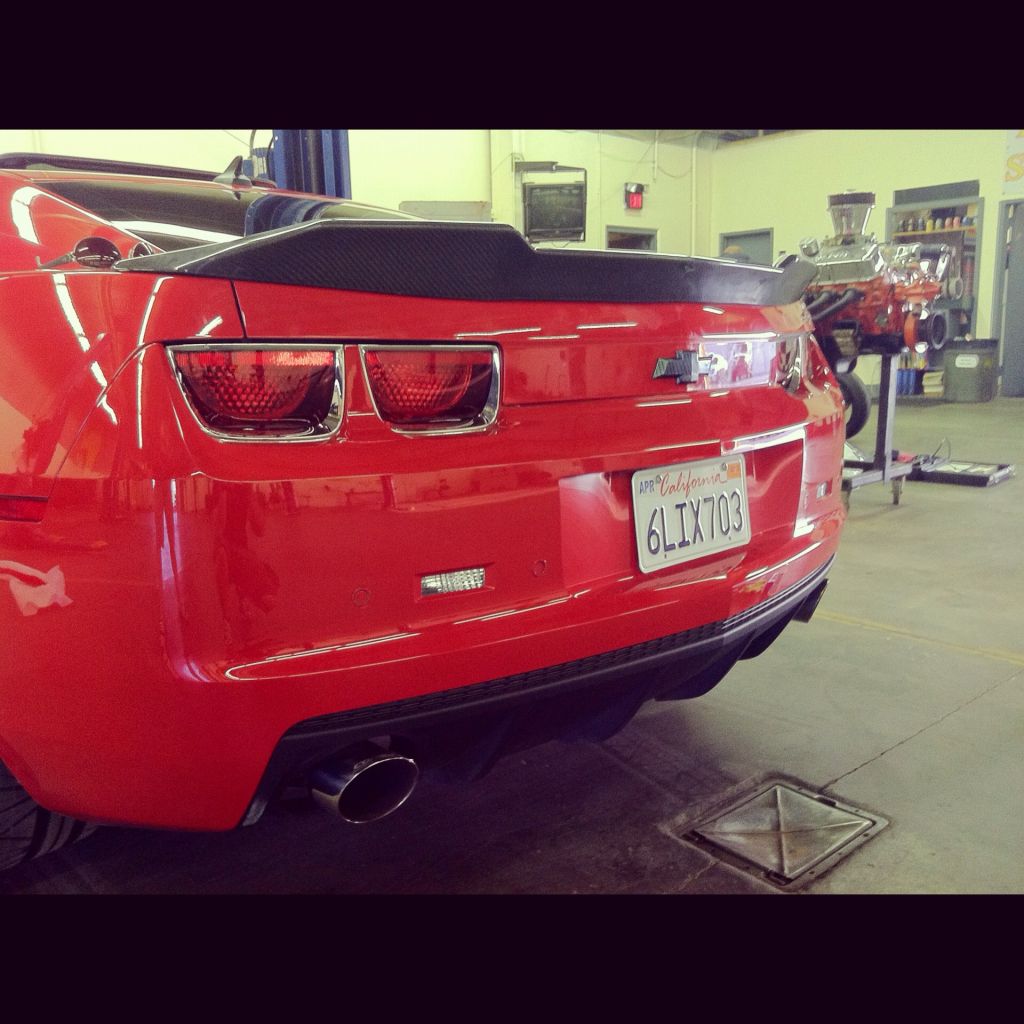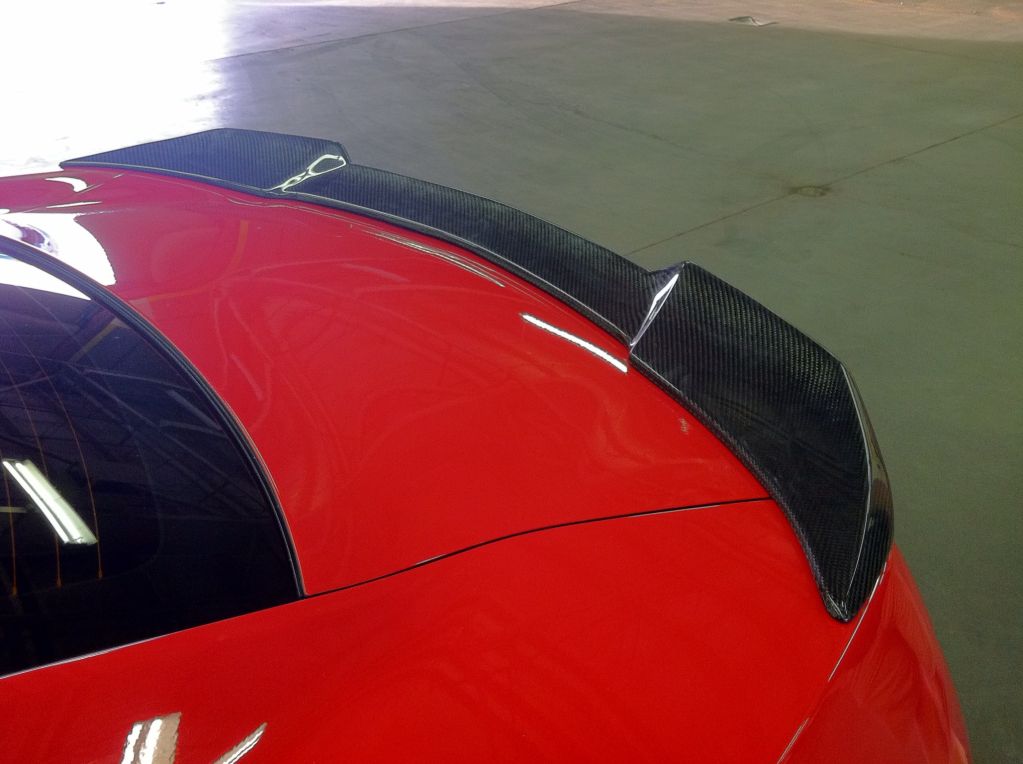 next came the ZL1 rockers! they just look so much more agressive. i had the entire rocker painted as opposed to leaving the bottom black. just wanted something different.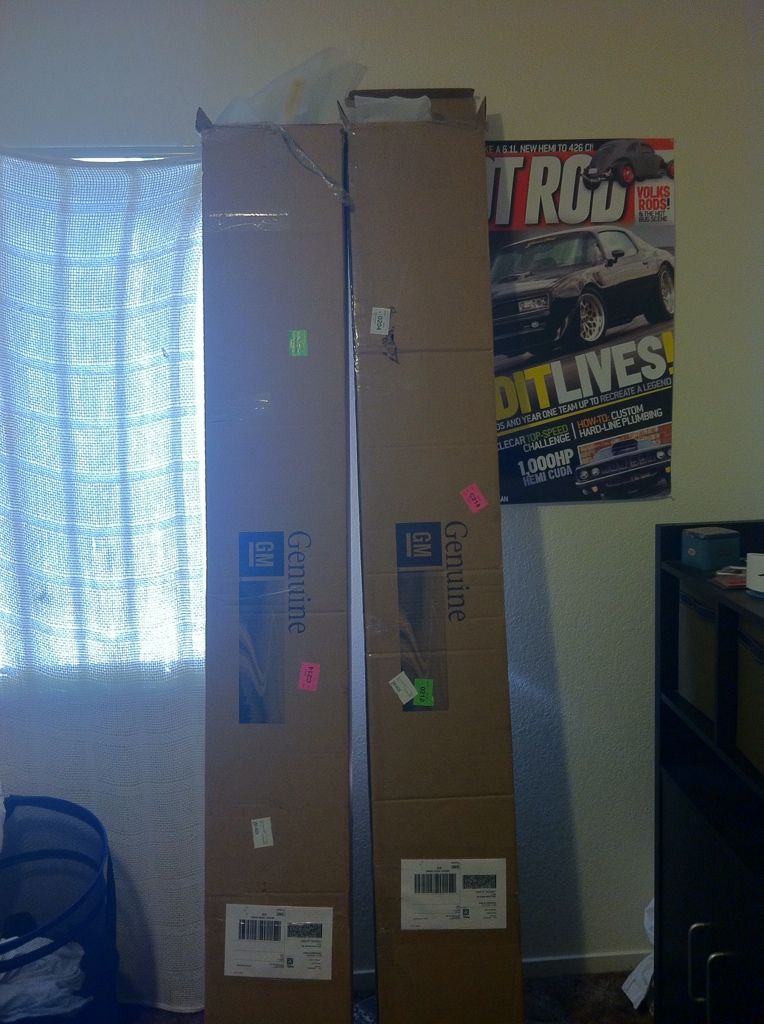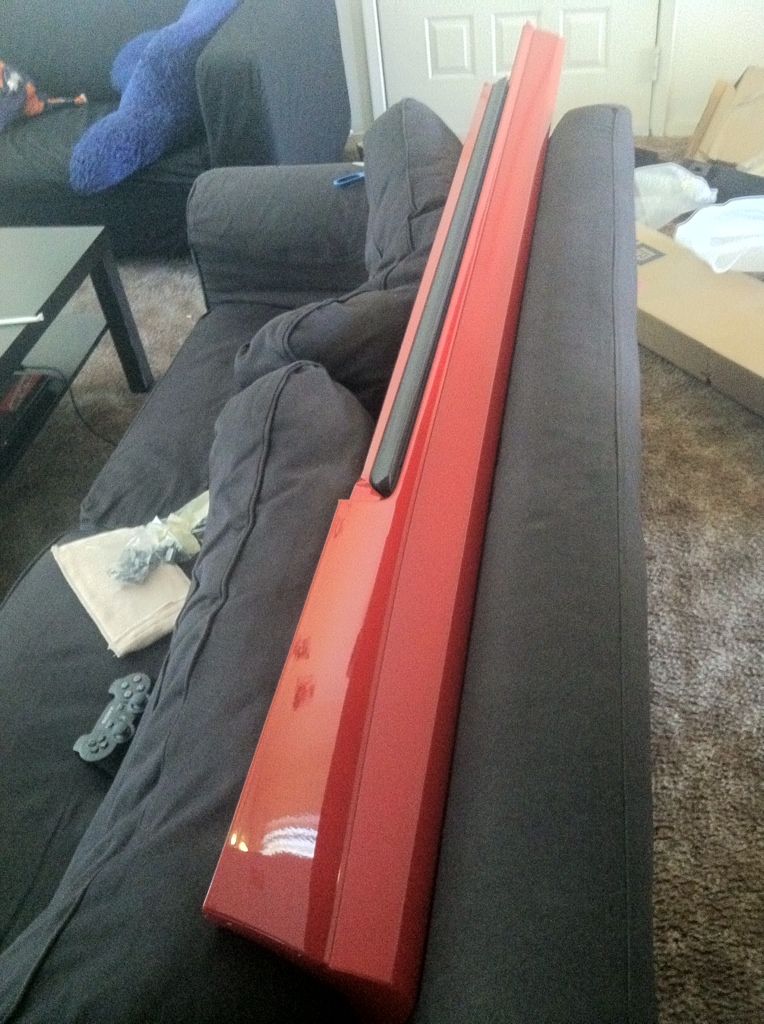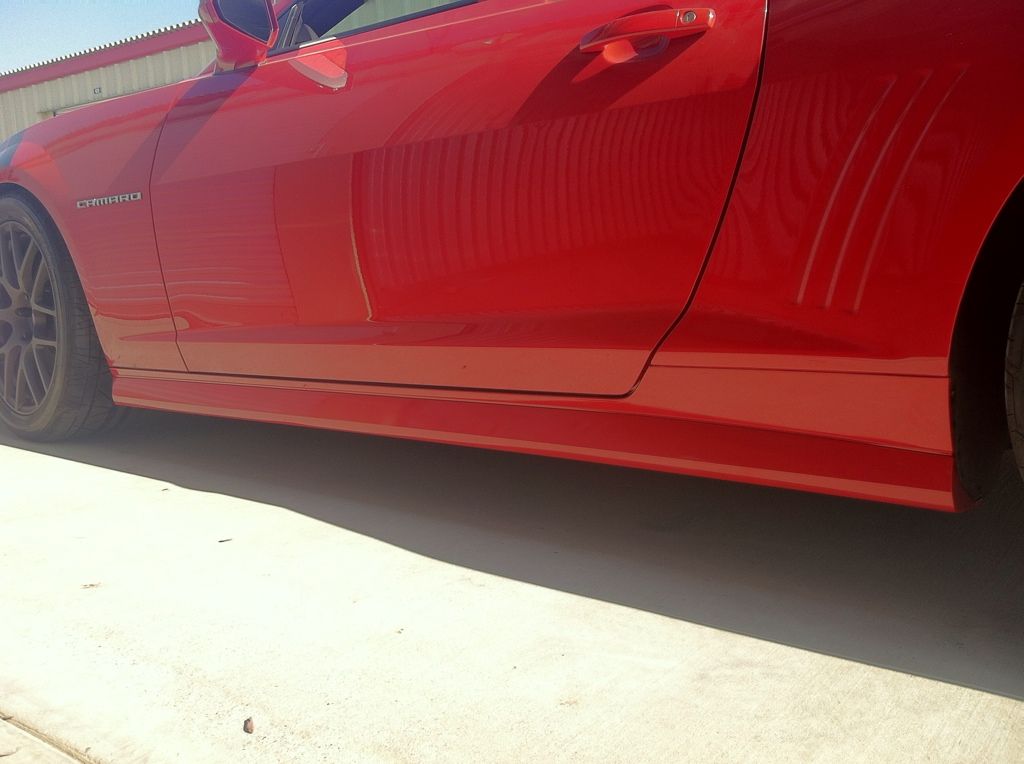 today i installed my new RX catch can...very happy with it...and pretty easy to do.
Well i got her Dyno'd this morning. im pretty happy with the numbers for the mods.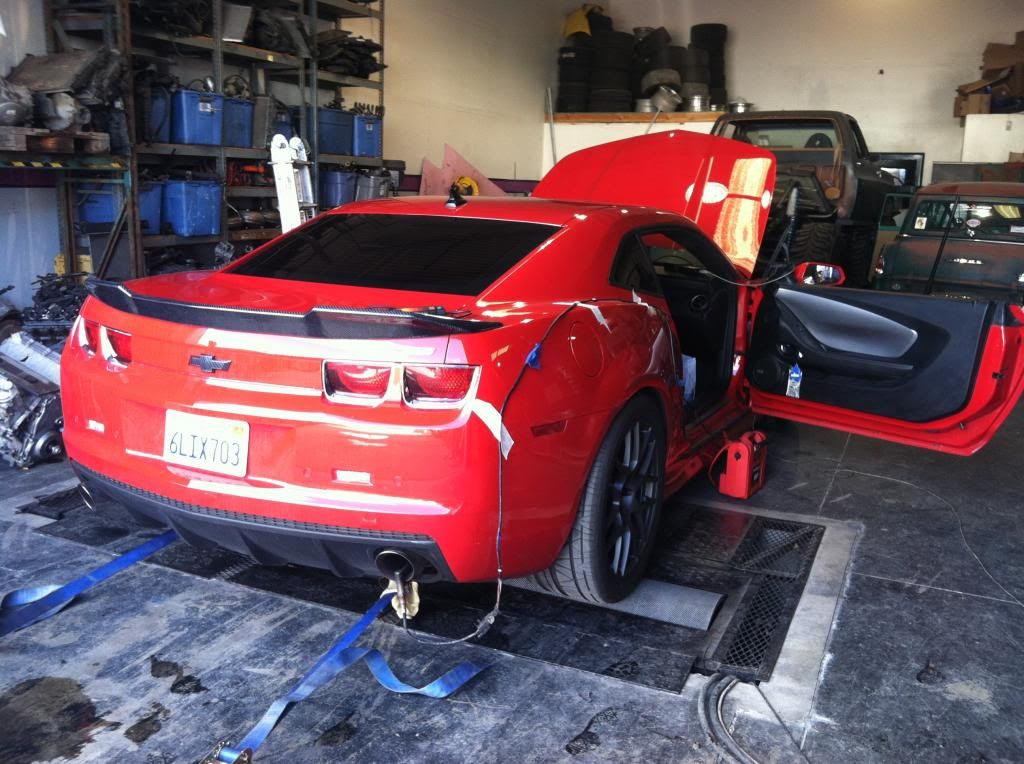 Finally got around to installing my ZL1 splash guards. Suuuuuper easy to install but very functional and they don't stand out which is really what I was going for.
The next thing was some nice red powercoated calipers from Mike the powercoater. He does an AWESOME job.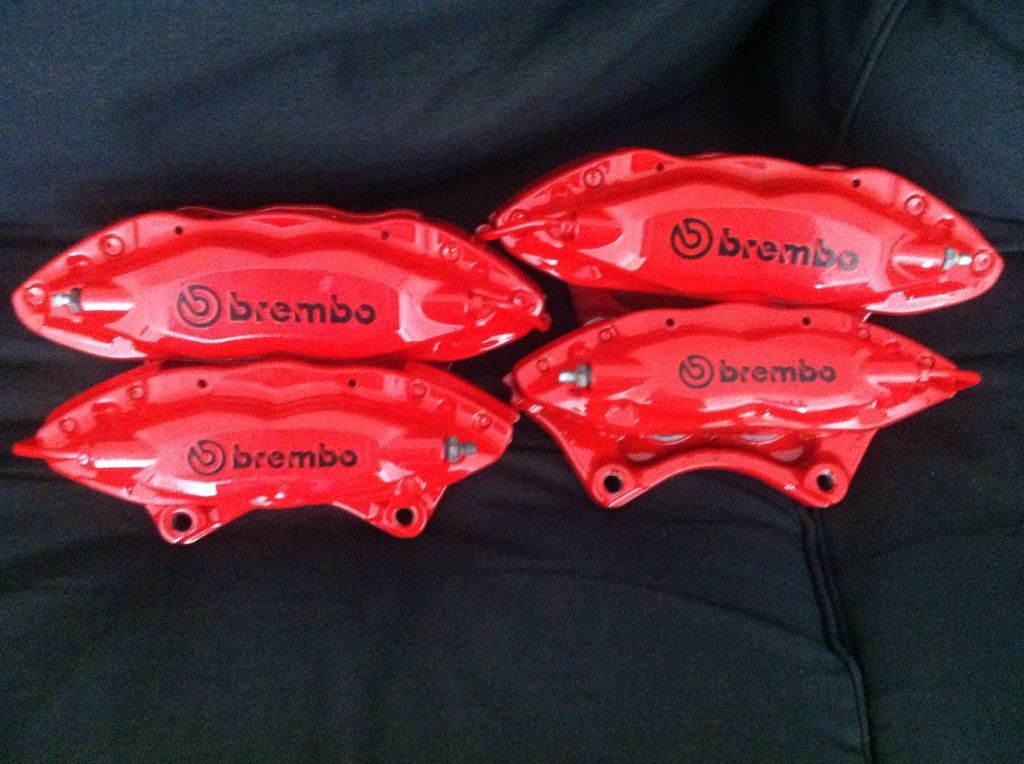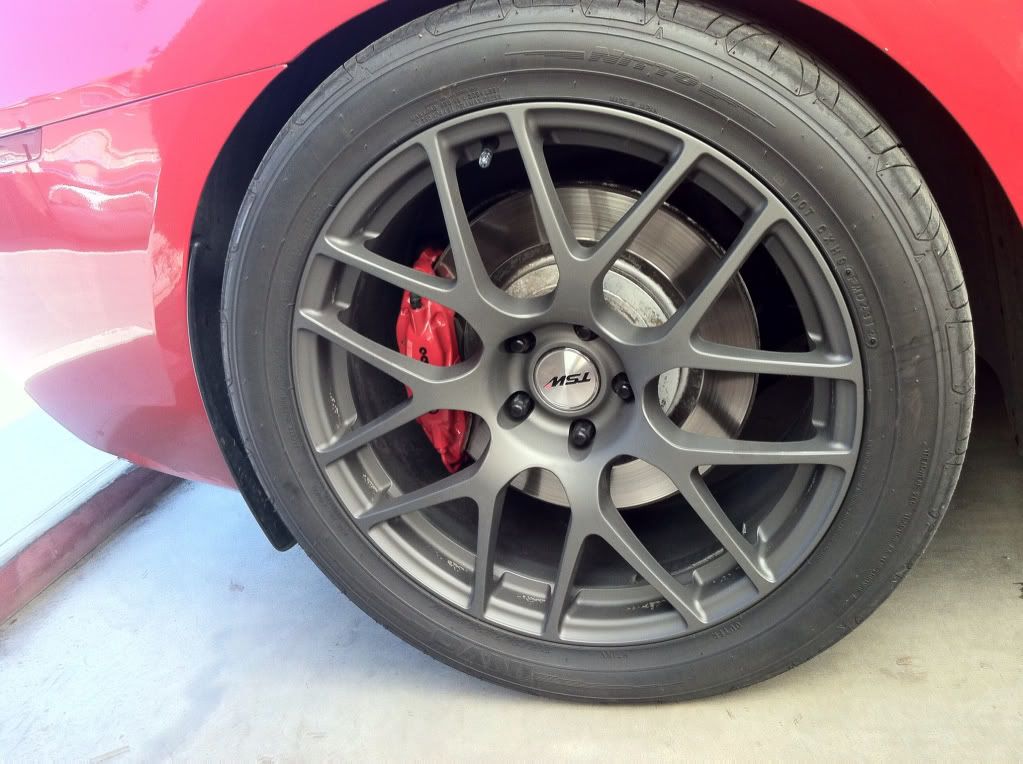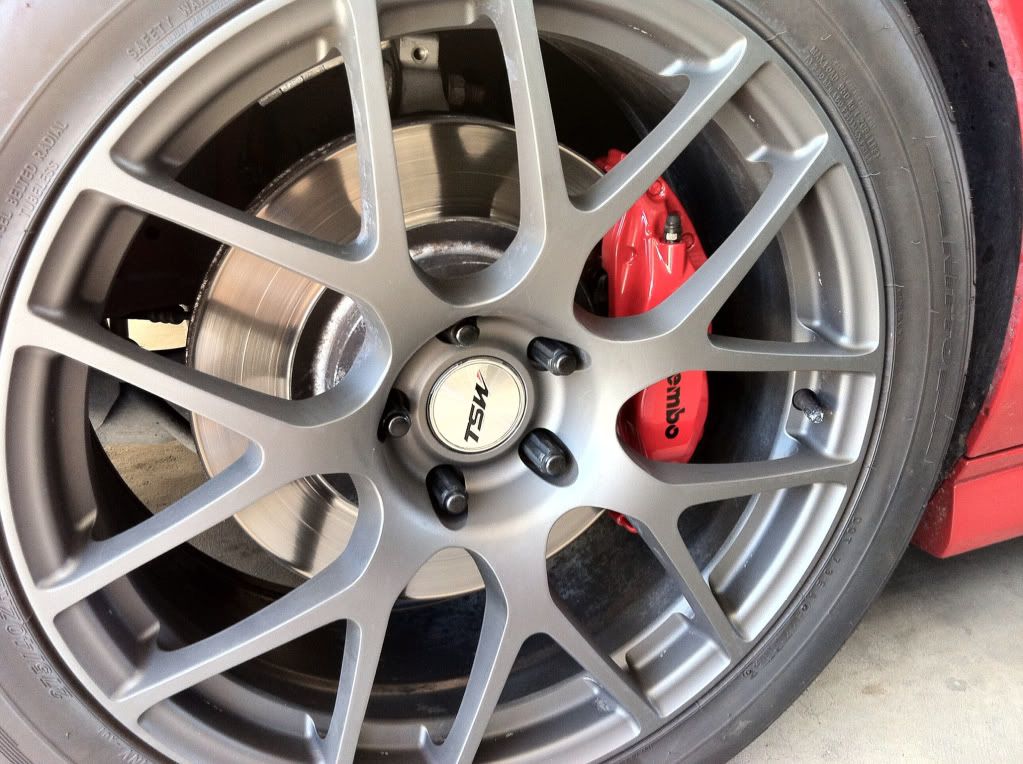 Got rid of those chrome bezels. Just didn't make sense to me to have these chrome...no chrome on the whole car aside from the bezels....soooo a little Plastidip fixed that.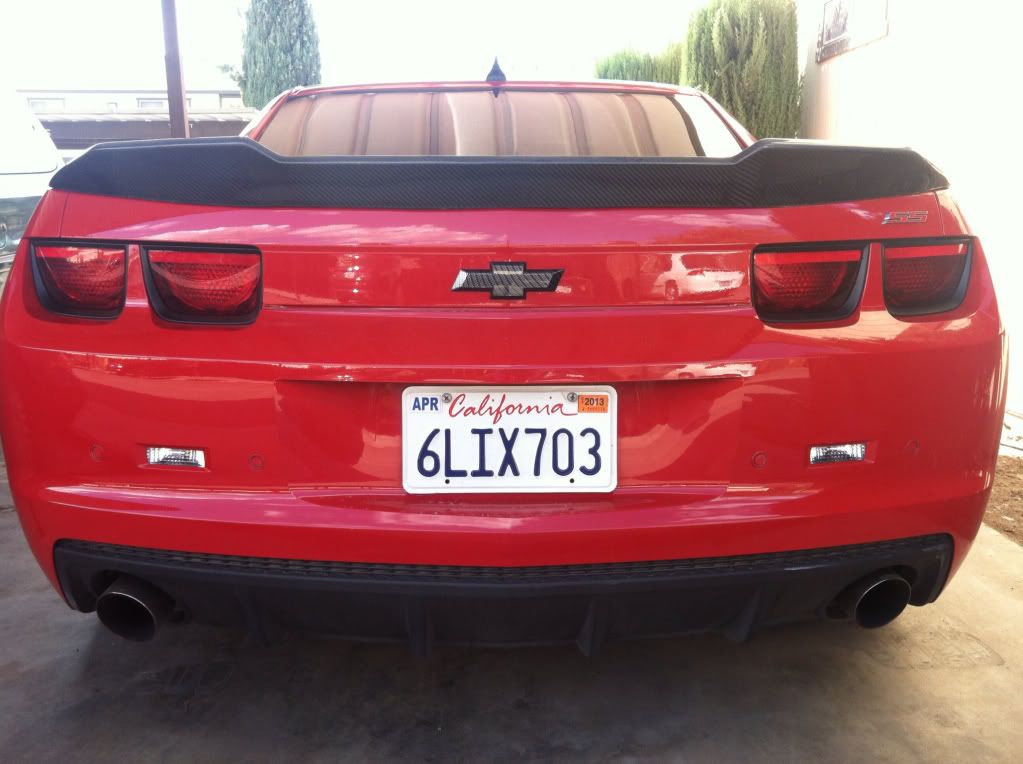 Threw on some Baer rotors. I was gonna go slotted only but I got a good deal on the drilled/slotted version so I jumped on it.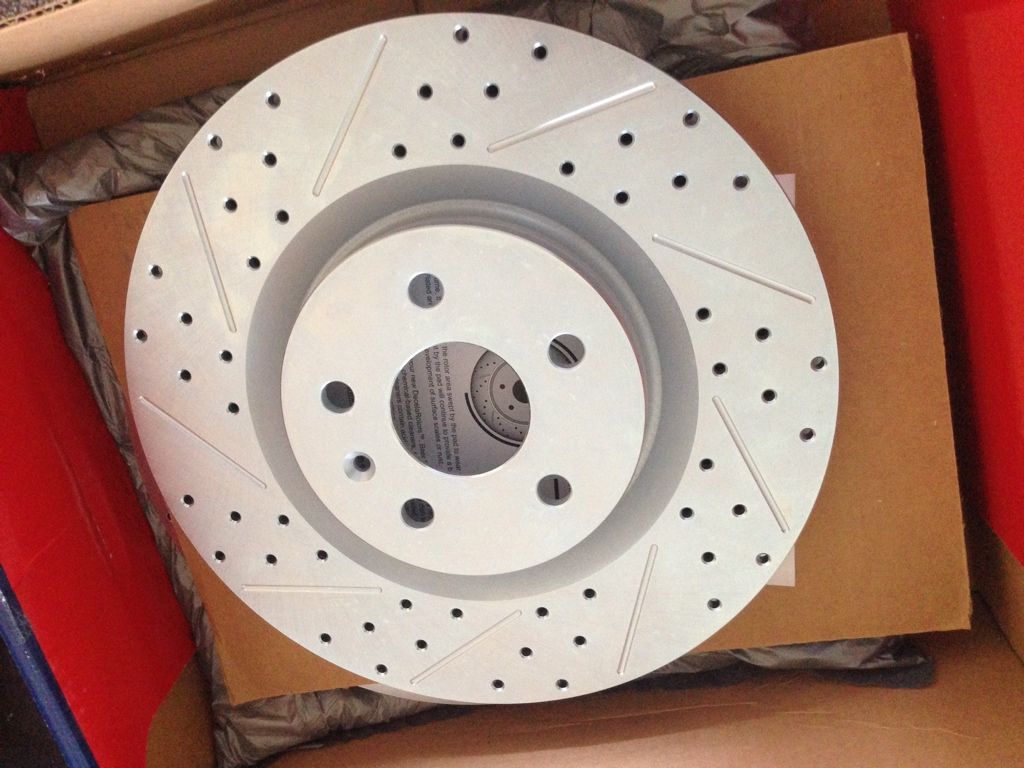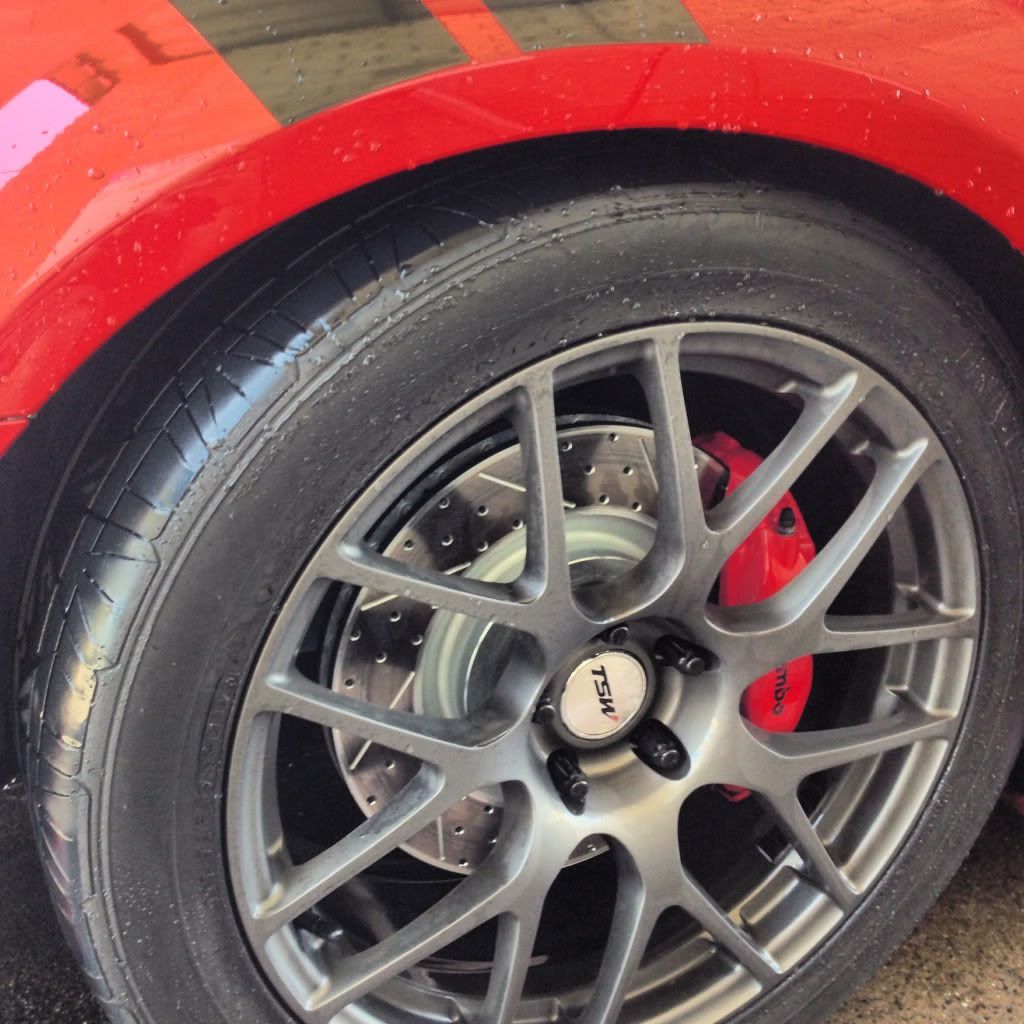 next was an Apex scoop and washer bottle. Added a little something to the scoop, you'll never see it but i know its there.
Been wanting to remove the badges for a while...finally got around to it. I think it looks a lot cleaner without them. I'll let the sound it makes inform people that its an SS.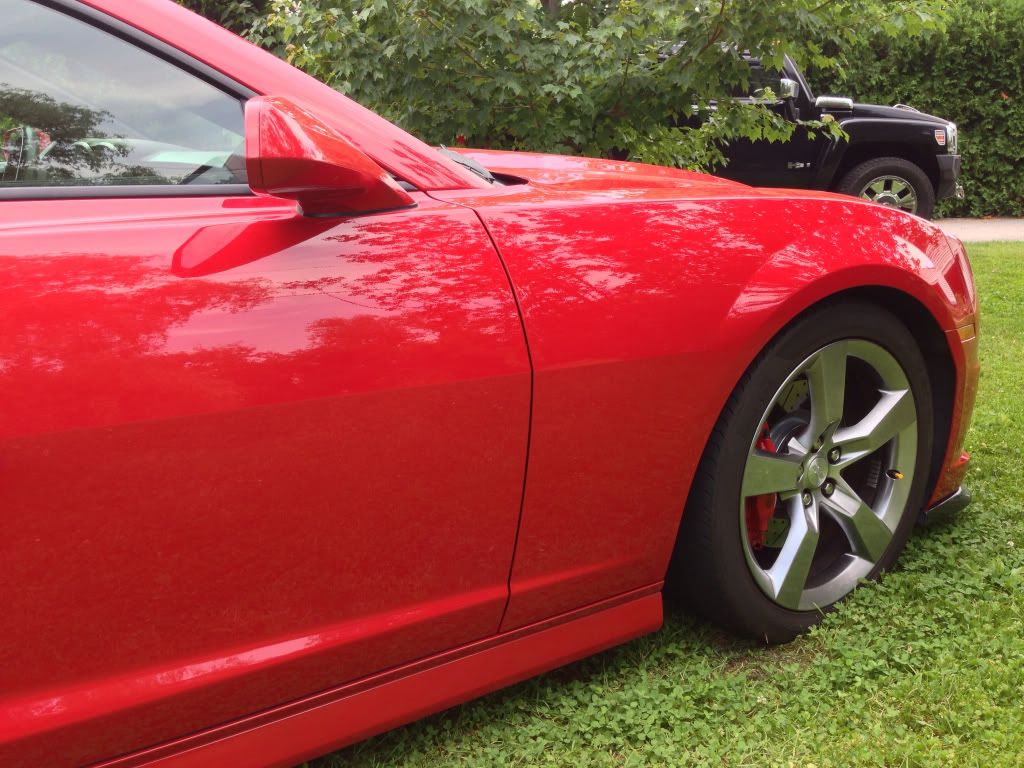 I had been unhappy with my Halltech unit for a long time. Dont get me wrong, it performed great. But it just looks and feels cheap. I like the construction and feel of the ADM so much more than the Halltech. It feels a lot more sturdy and that was my major gripe with the Halltech unit. That and this seems to fit a lot better and doesn't rub my hood liner anymore. I notice no change in performance at all. so its not like there was any kind of trade off.
This gets a few laughs sometimes.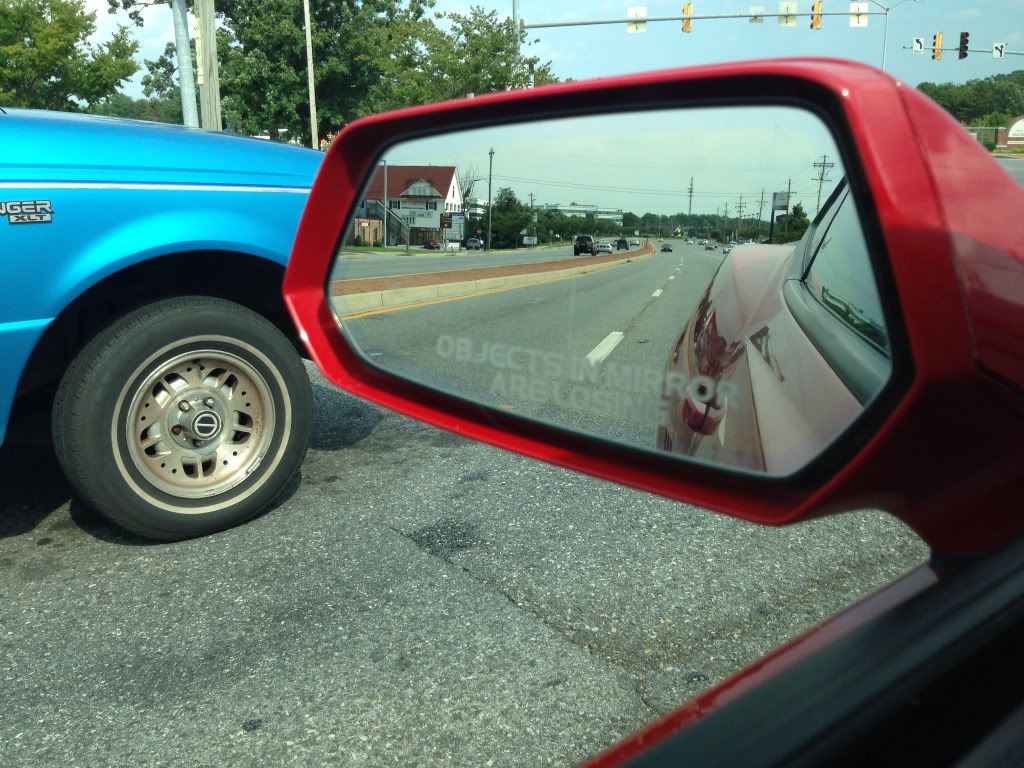 Finally got around to installing TL1 hood insert. I had wanted a ZL1 hood for a long time. However i never wanted to pay the crazy price for one. Also i have never been a fan of most of the aftermarket hoods on the market right now. i wanted somewhat understated functionality and form would follow that. and i think thats what i got with the TL1 insert.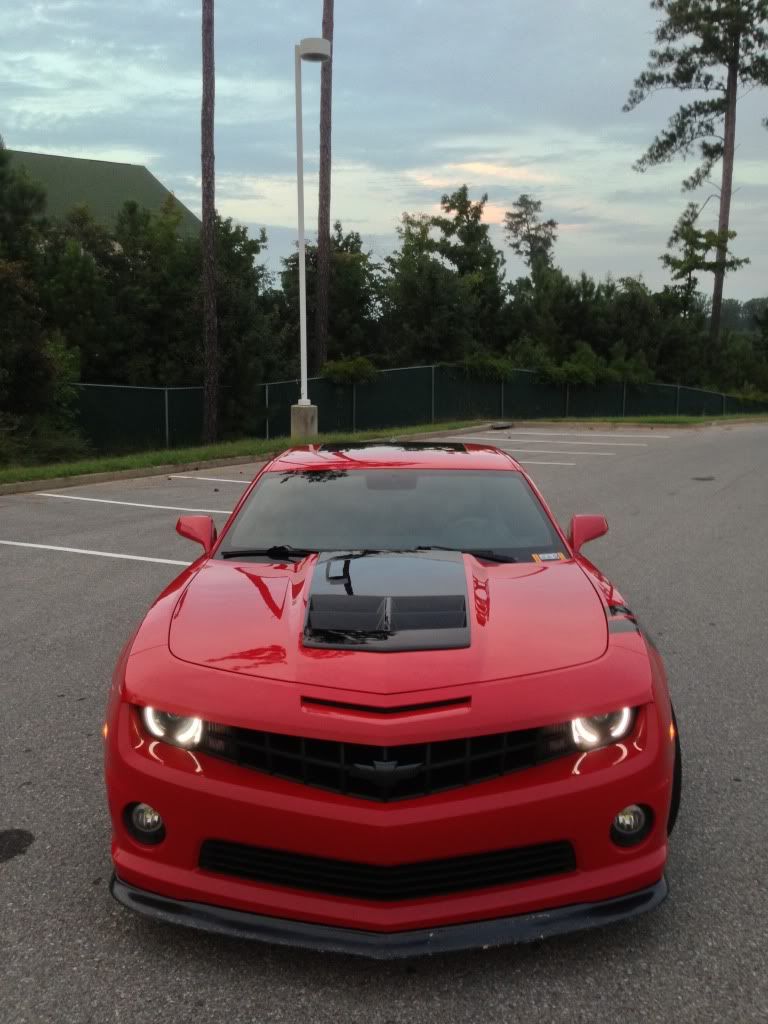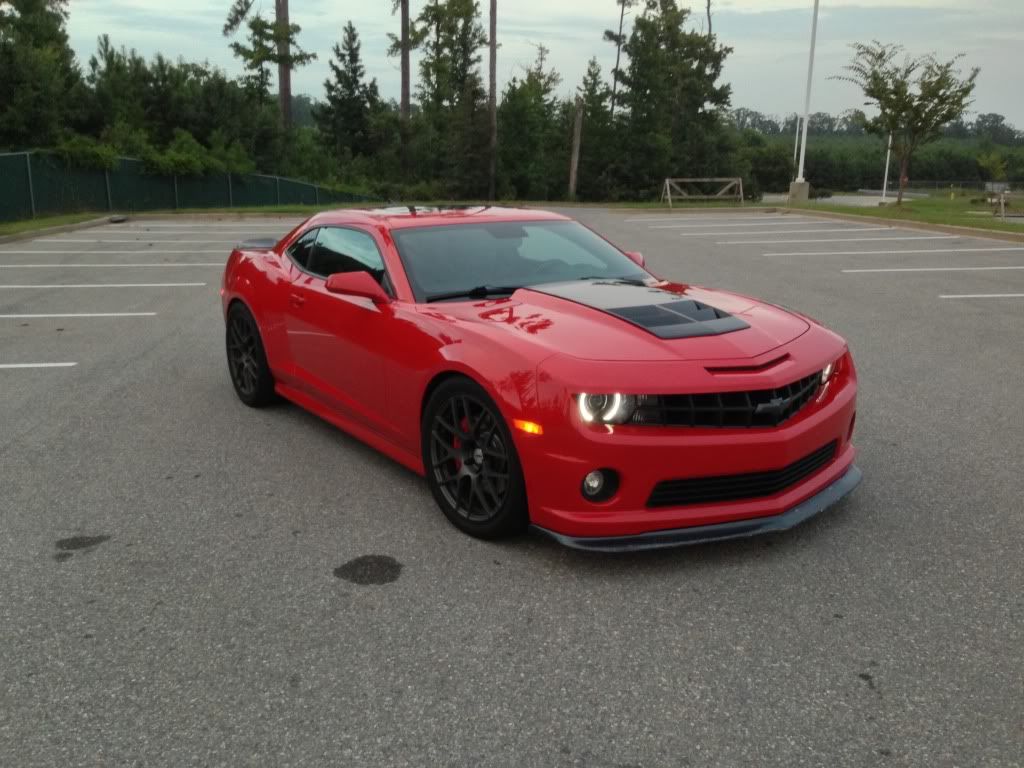 got to install my new Apex Motorsports catch can on the SS. Very straight forward installation and a very sturdy piece. There was nothing wrong with my RX can...even upgraded the valve on the bottom for easier draining. Just wanted to go a different route.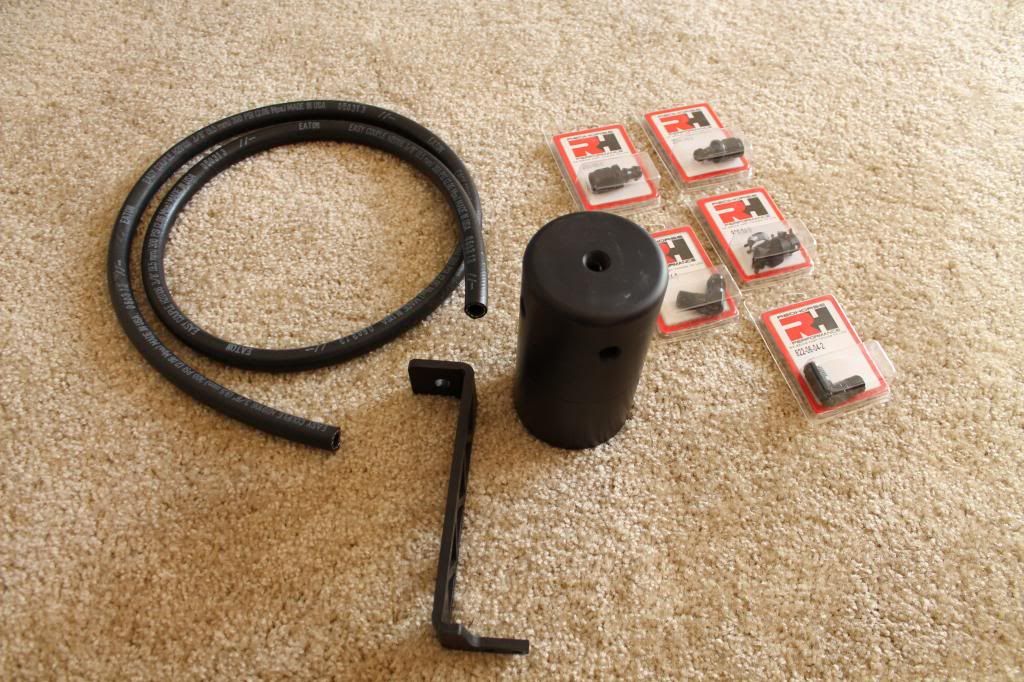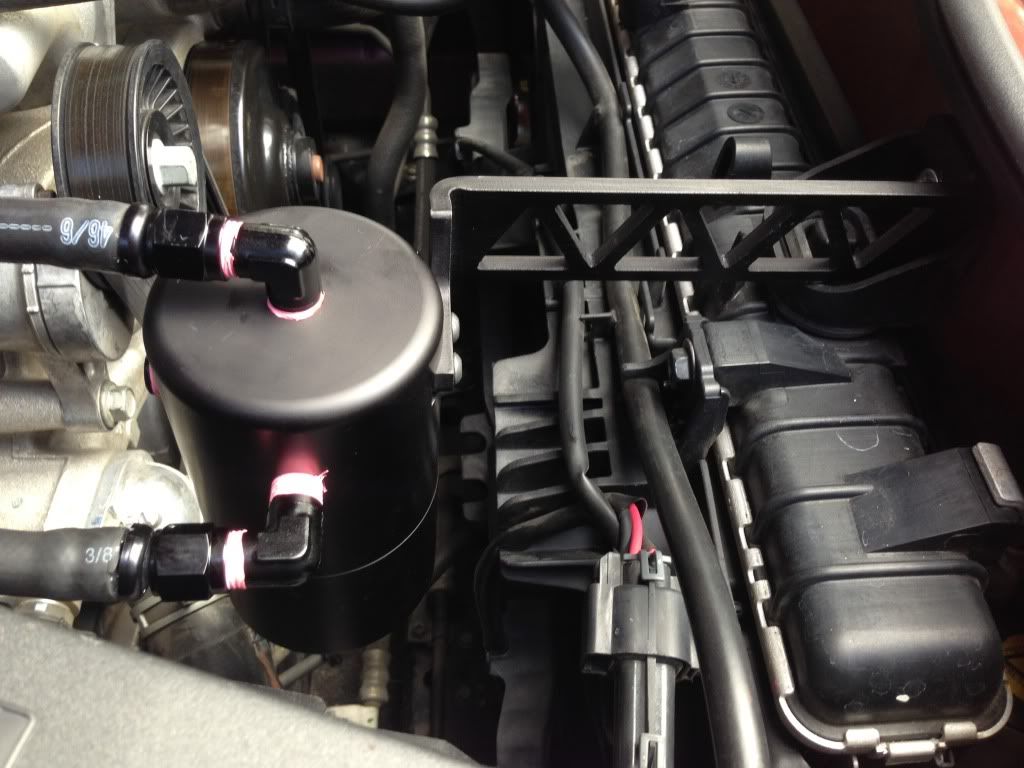 I FINALLY installed the JDP Tow Hook ive had for months now.
Hopefully ill never need to use it. But its just great piece of mind to know my front bumper wont get ripped off at the track now haha.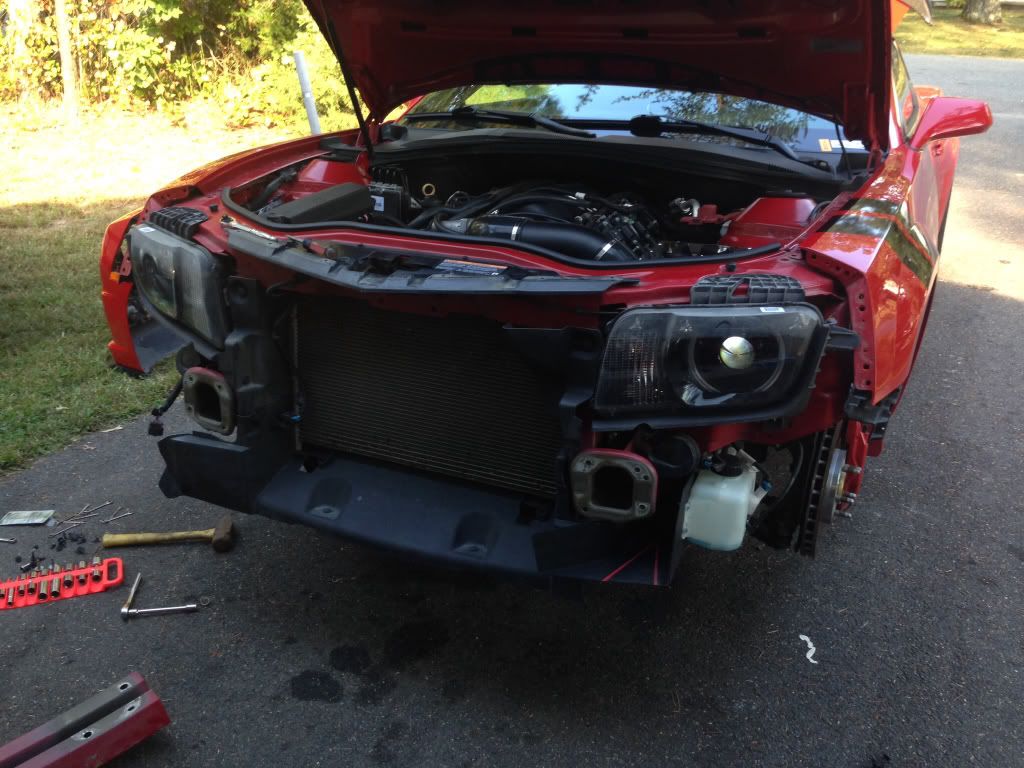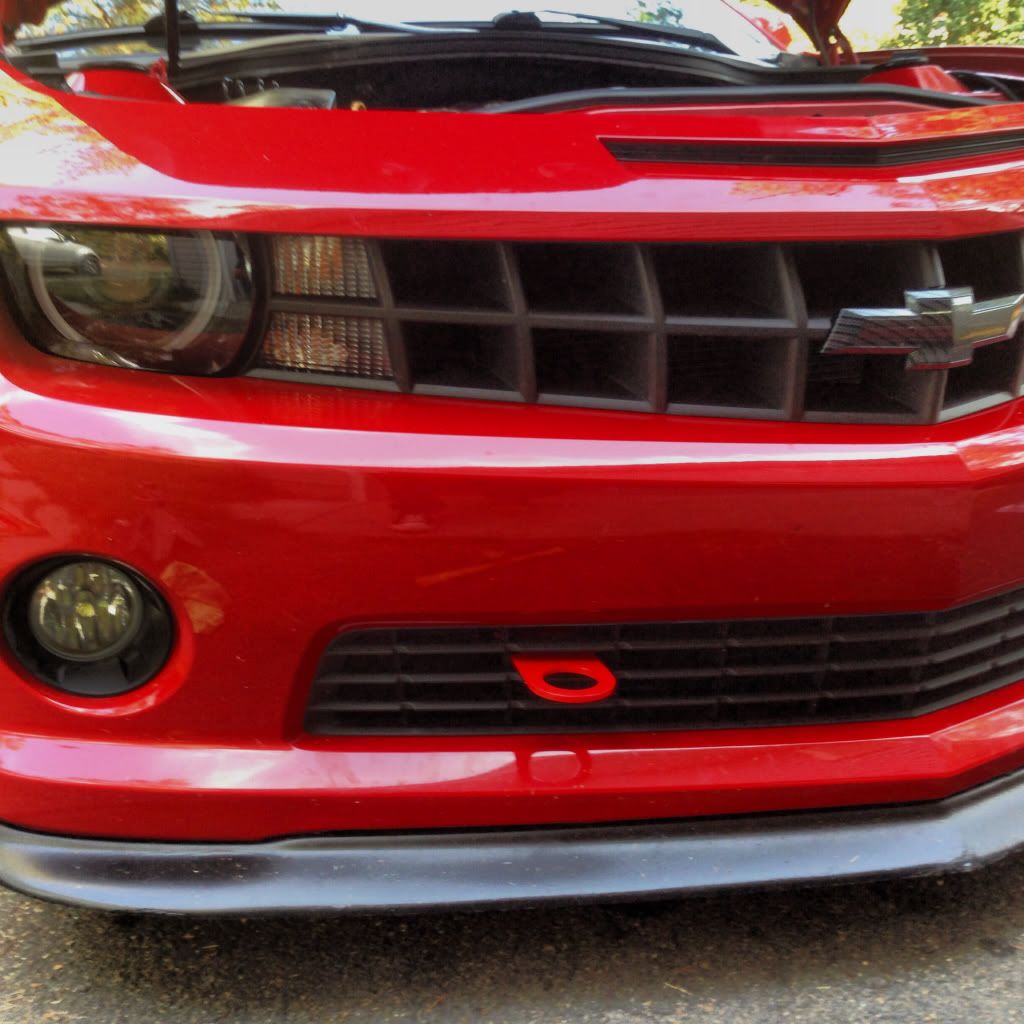 well yesterday i installed a SW Retro Chambered catback...wow....thats really all i can say about it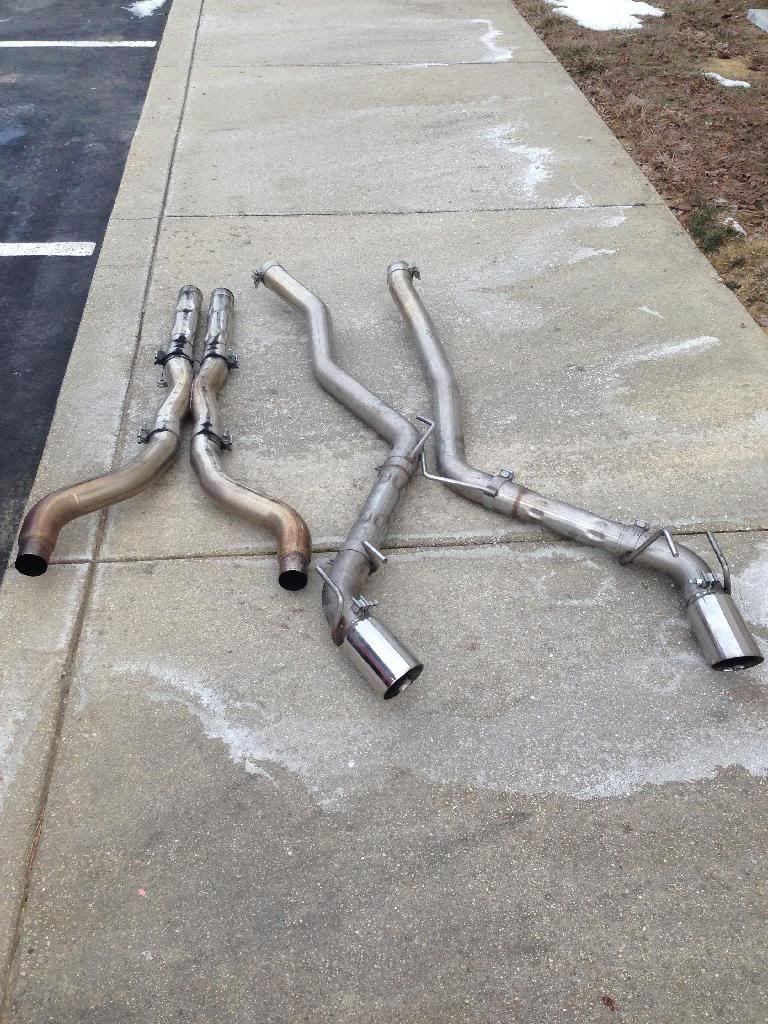 Also did some R1 Concepts from Ohio-Speed. for some reason my Baer rotors warped and i was getting a lot of shutter in the wheel under braking...so far i like em a lot.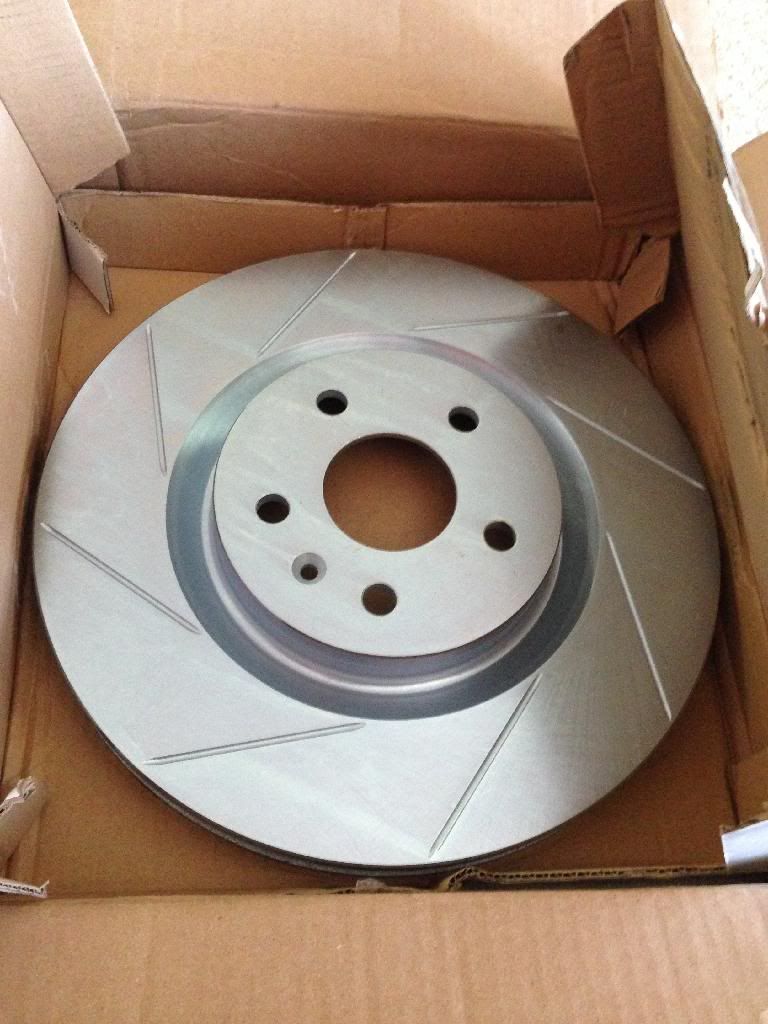 next step is to plastidip those stock wheels.
Alright well here's a little update...
Plastiped the stock wheels...I actually really like em like this. They should have came black from the factory lol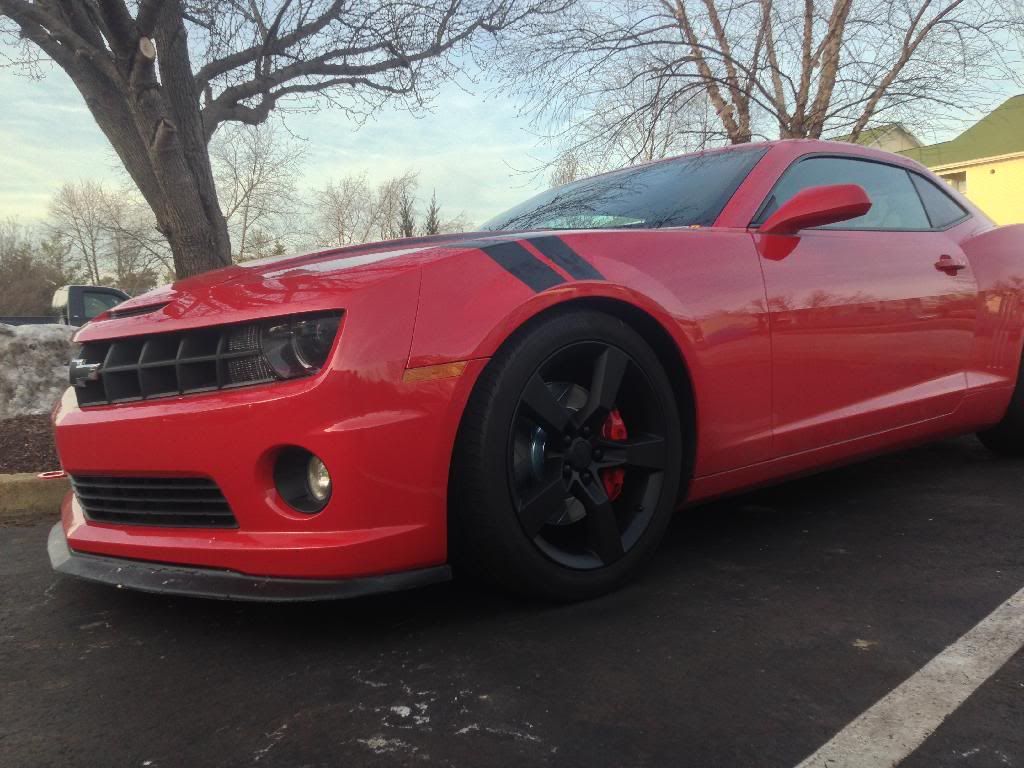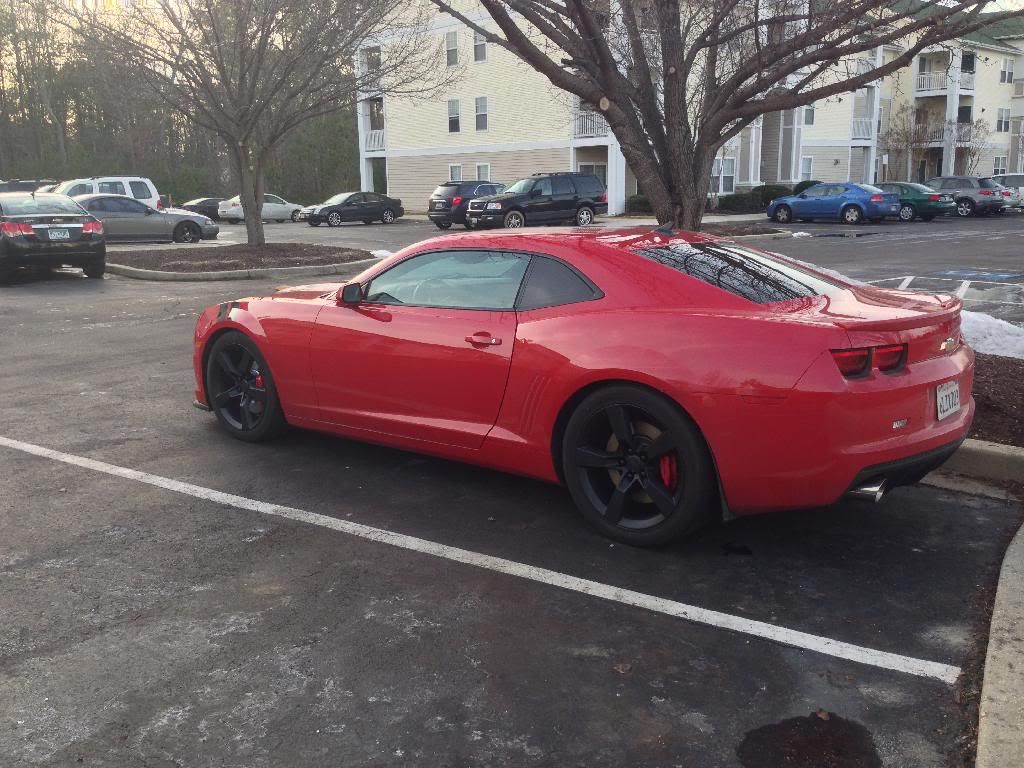 And today I installed my Maverick Man carbon wing.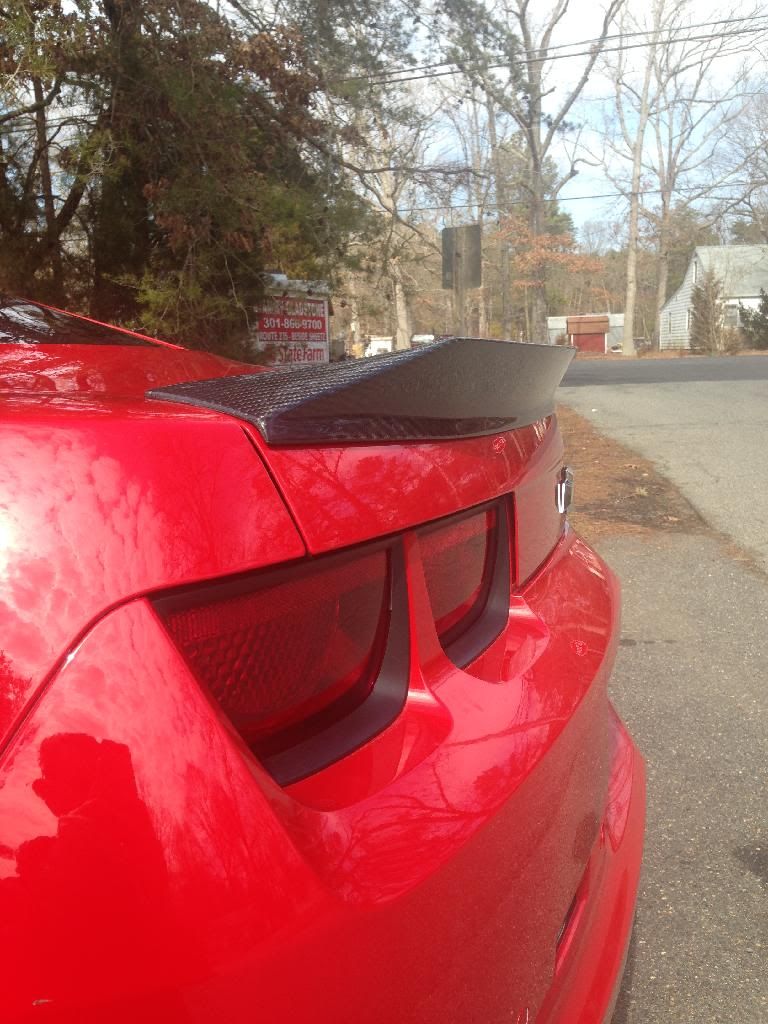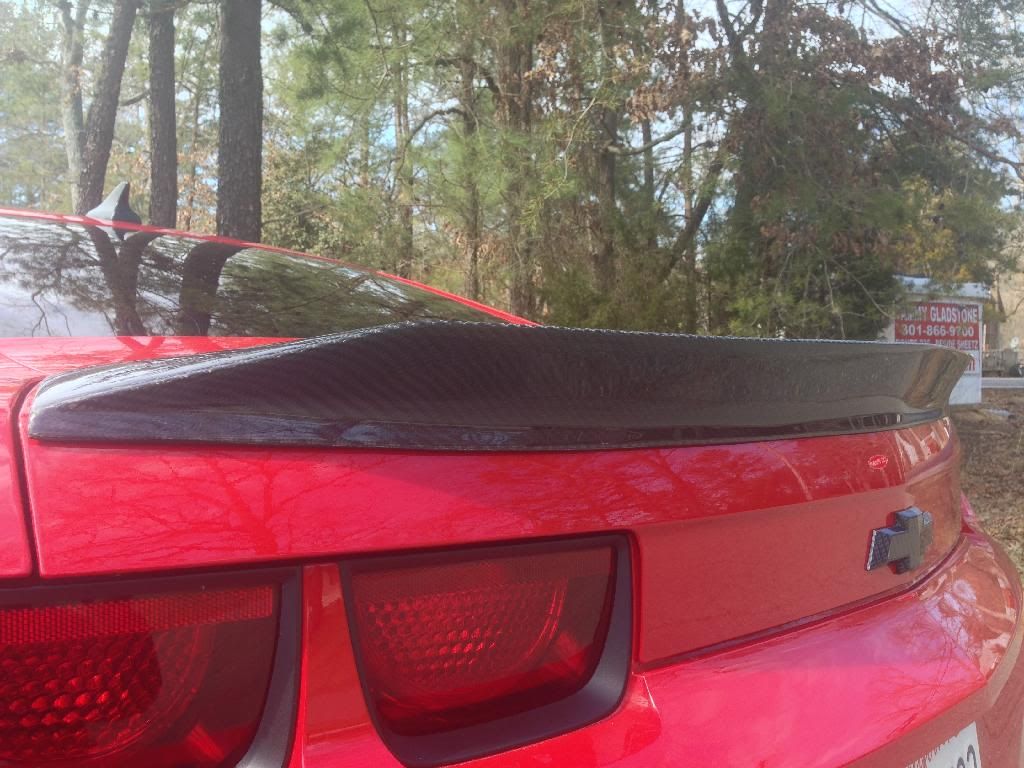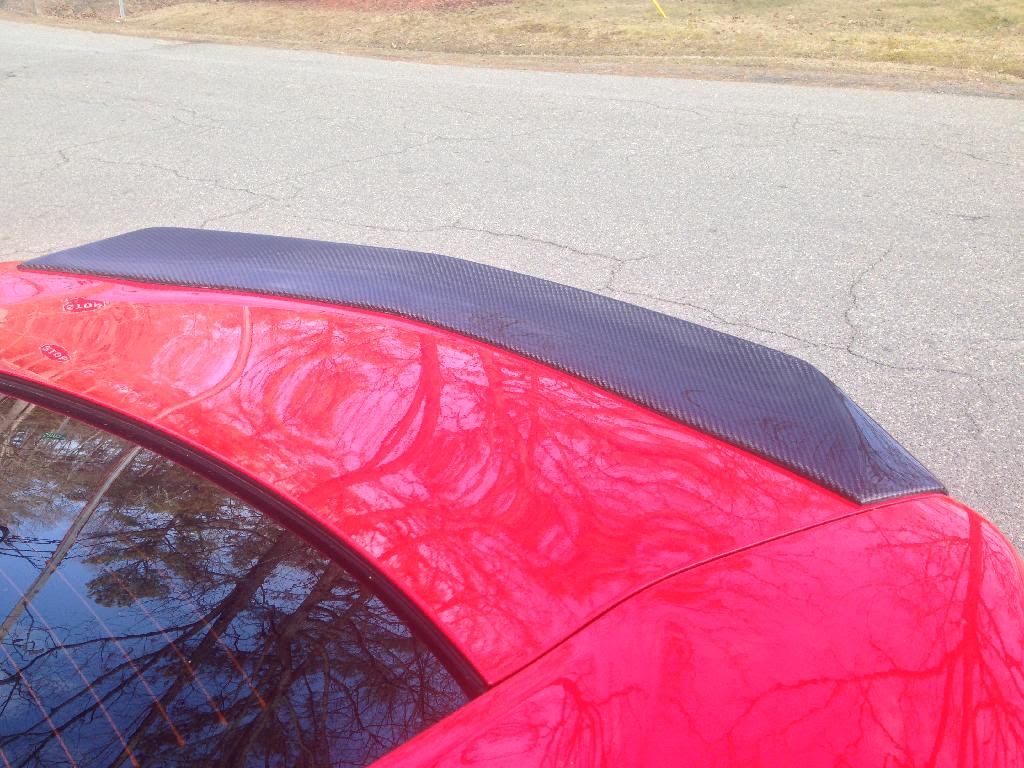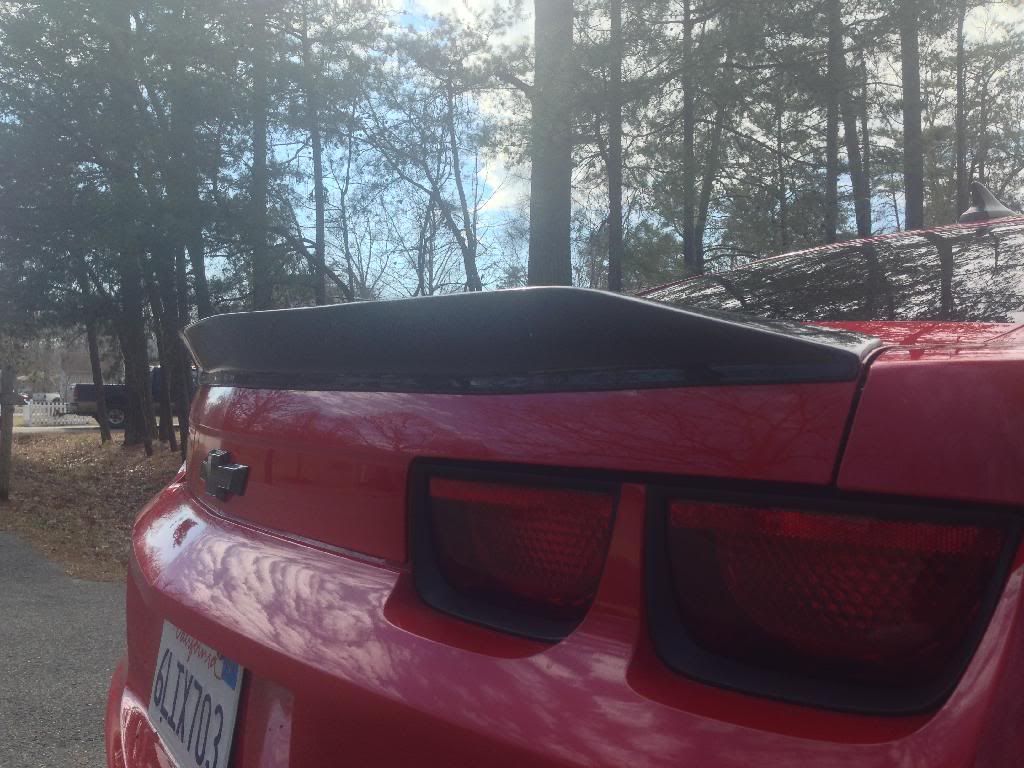 New SSX bowtie I've been working on for a few days.
Went ahead and tried my hand at wrapping the hood. Not as simple as I thought. but all in all not terrible.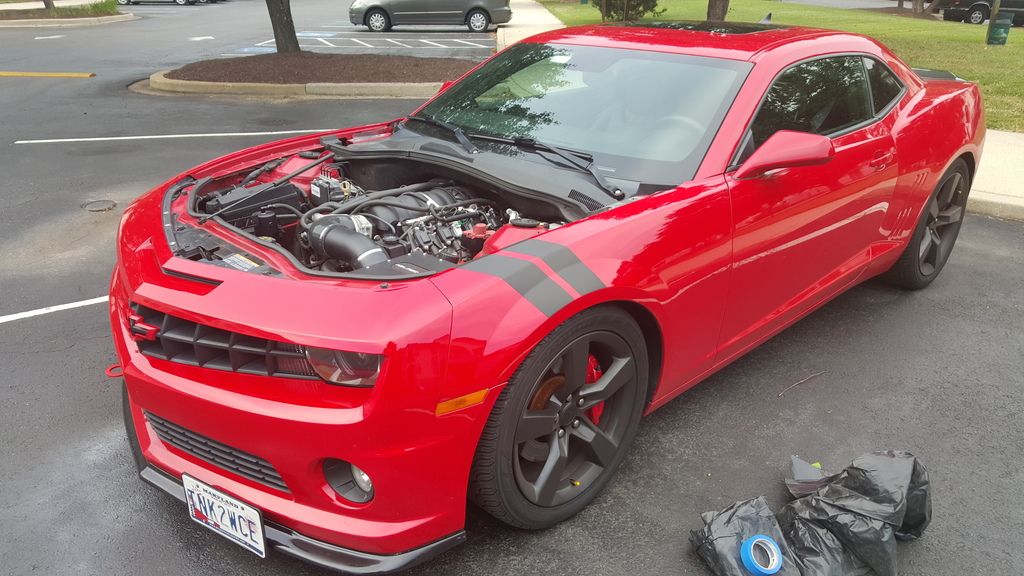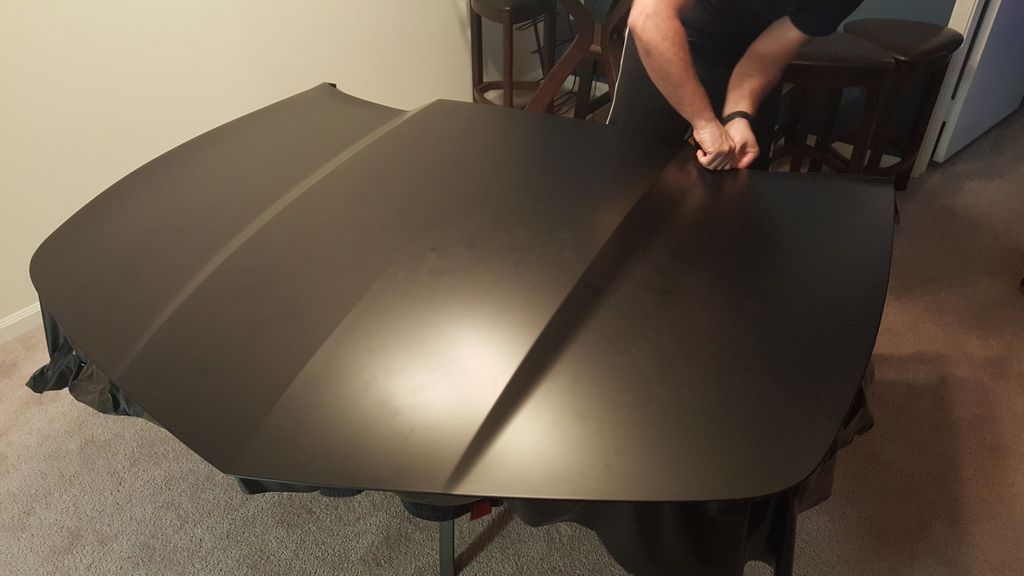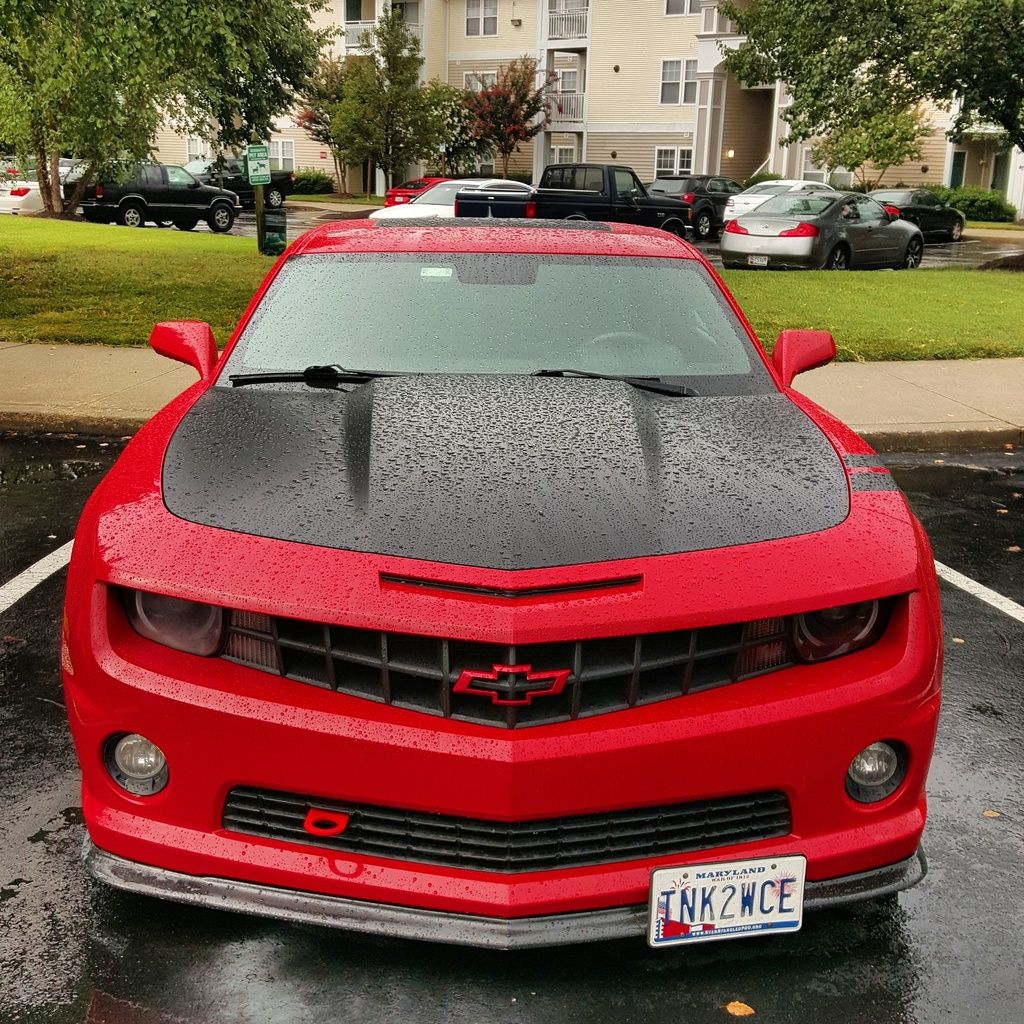 so I went ahead and actually painted the wheels, got tired of the plastidip