As featured on
homepage
.
UPDATE 6/11/09 with VIDEO:
Hey guys, I'm new to the forum and usually stick to 4th gen stuff, but I just wanted to share with you guys the new record for a 5th gen Camaro set by Advanced Racing Dynamics of Houston, TX. Their 2010 SS just ran a 11.549 @ 120.6 at Houston Raceway Park. The mods to this car are a CAI, full exhaust, cam, stall, tune, and a little shot of N2O, and yes you read that right, this car is an automatic!!
So far, I only have a writeup done on the car, but Owen should be posting the vids from his run at the track in this thread tomorrow!

http://www.lsxnation.net/showthread....246#post134246
Well, the 5th gen Camaro's are now out and hitting the streets. Everybody has a story of one they've seen, or sat in, or the lucky few of us that have even had the chance to drive one. BUT, there's another circle of people that have their own keen interest in the new 2010 Camaro. These are the local performance shops that want to be the first, and the fastest. It's a very competitive environment for these guys, and they all work very hard at getting the best numbers and the best times out of their respective shop cars, and we have definitely seen some very interesting developments. I've been keeping up with the progress on Advanced Racing Dynamic's 2010 SS, and this is their story.
Owen Priest of ARD picked up his 2010 SS about a month ago, and it didn't take long for the boys at the shop to get to work on this bad boy. As a matter of fact, the following modifications were made with a mere 800 miles on the odometer of this Silver Ice with black stripes 2SS/RS Camaro.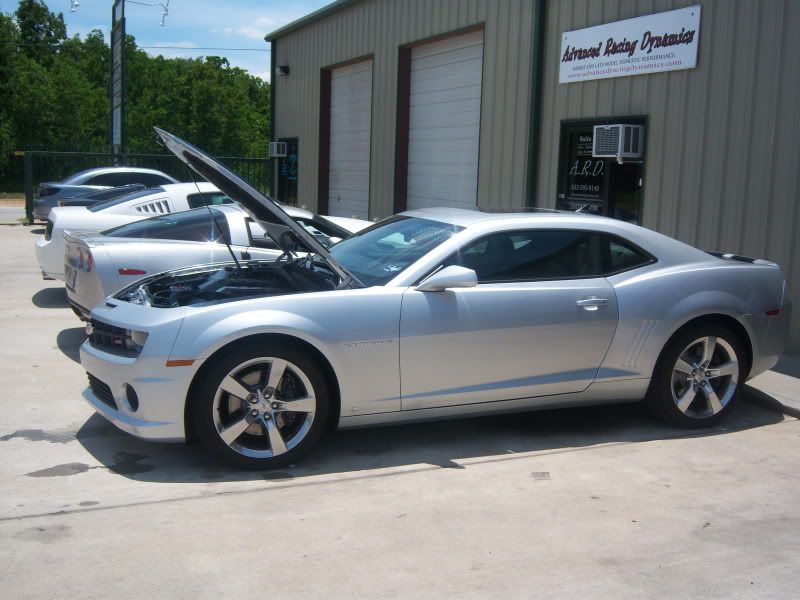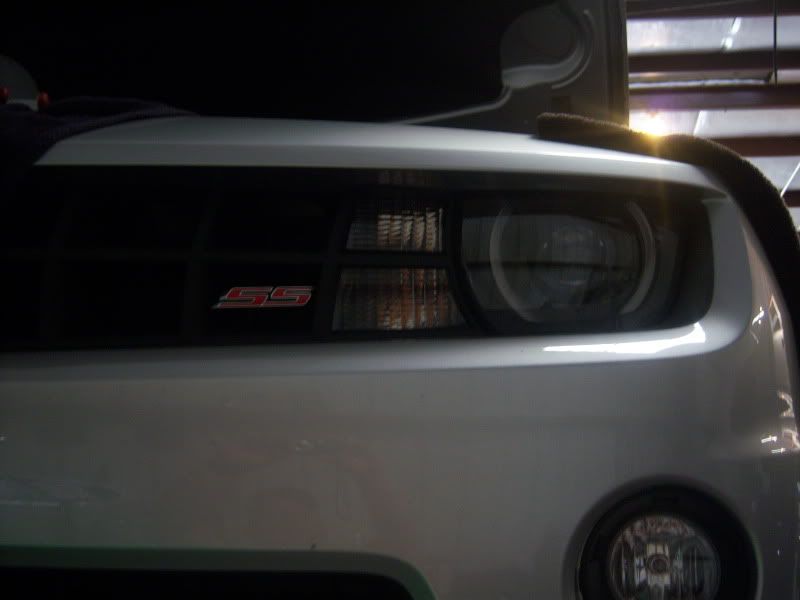 The first modification was a custom made Cold Air Induction Kit. This kit was modified from an AFE kit originally made for a Pontiac G8.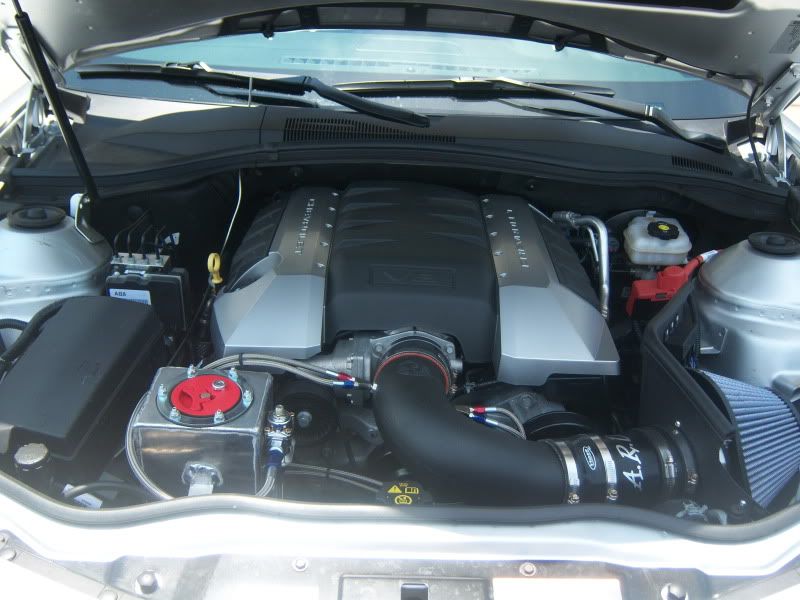 Then Owen moved on with a set of JBA shorty headers (ordered for a G8), and a custom fabbed dual exhaust. At the same time, a cam was swapped out for the car that still allowed provisions for the Displacement on Demand, as well as a Vigilante 3500 stall.
Away with the old, restrictive exhaust...
with big ole catalytic converters...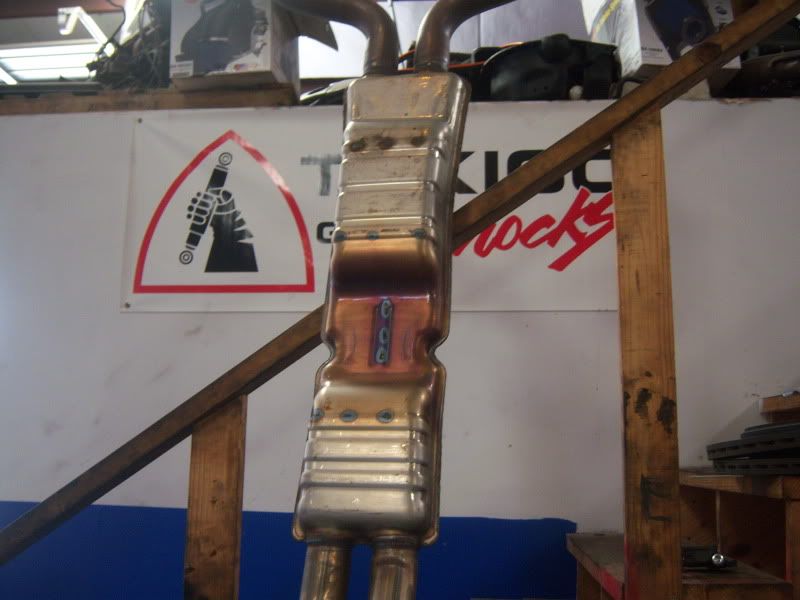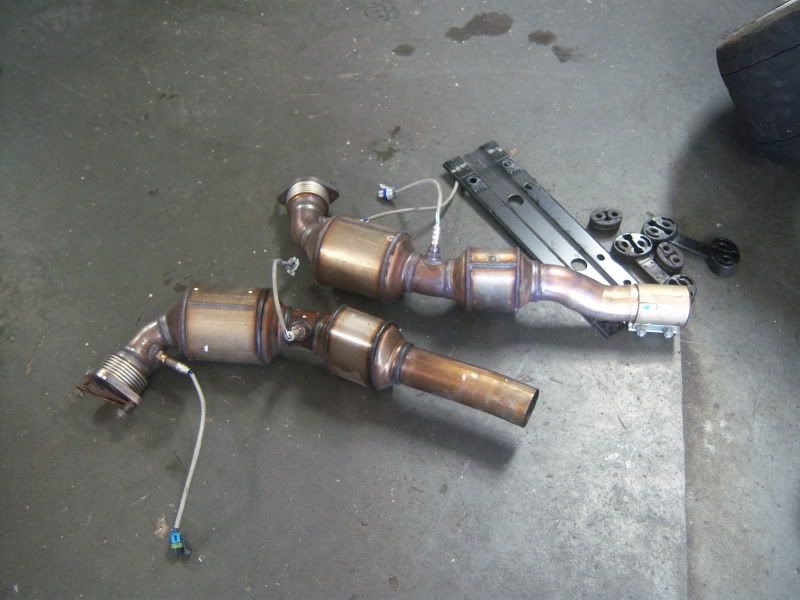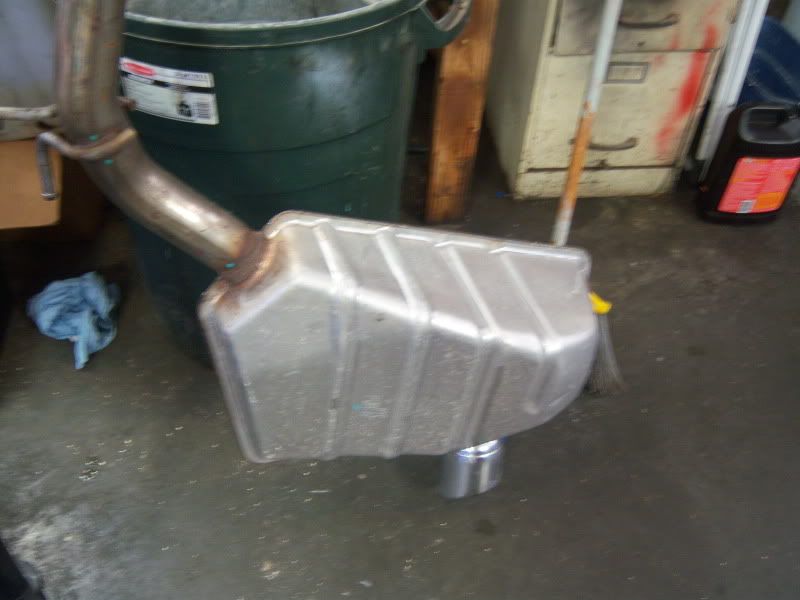 and in with the new goodies! ARD simply ordered a set of numerous mandrel bends along with some sections of straight pipe and an x pipe all from Magnaflow, with Magnaflow tips, and Borla XR-1 mufflers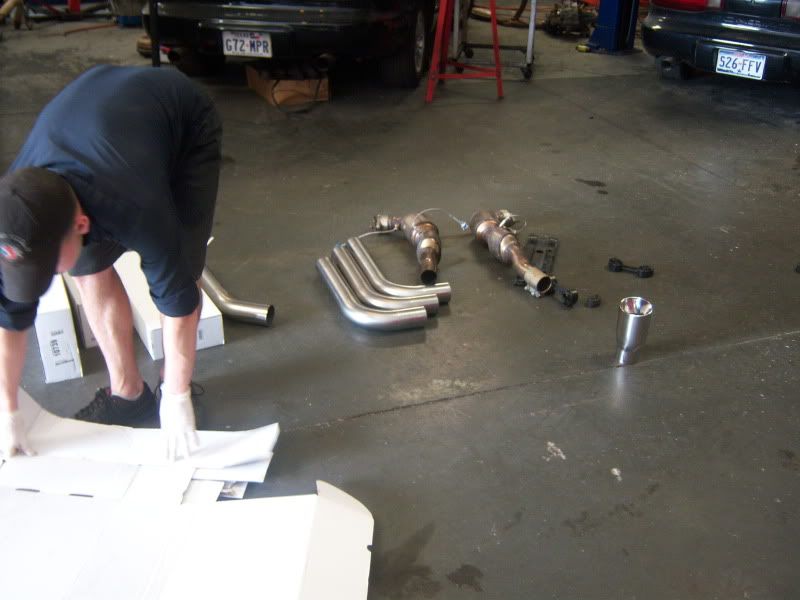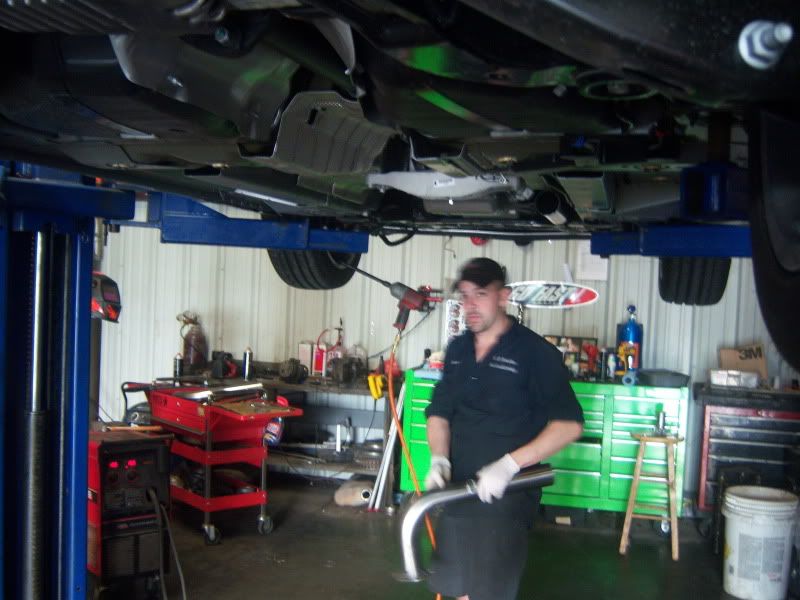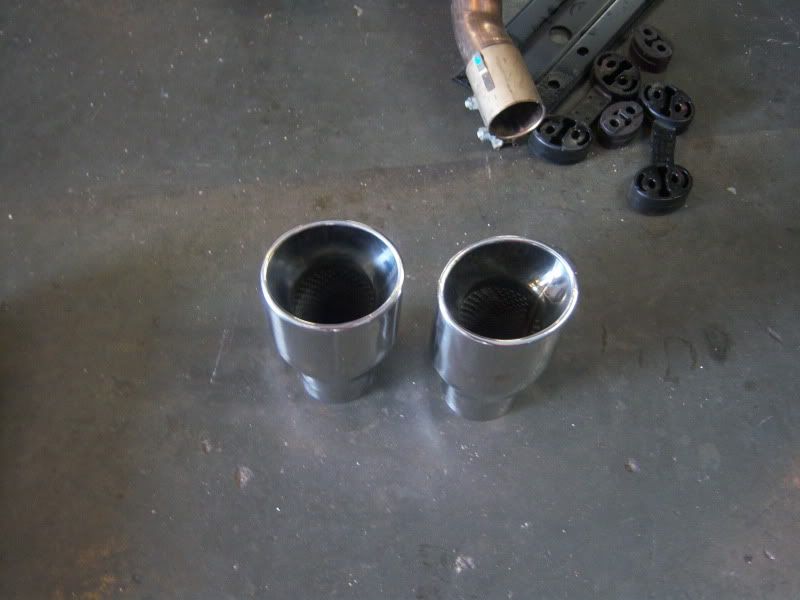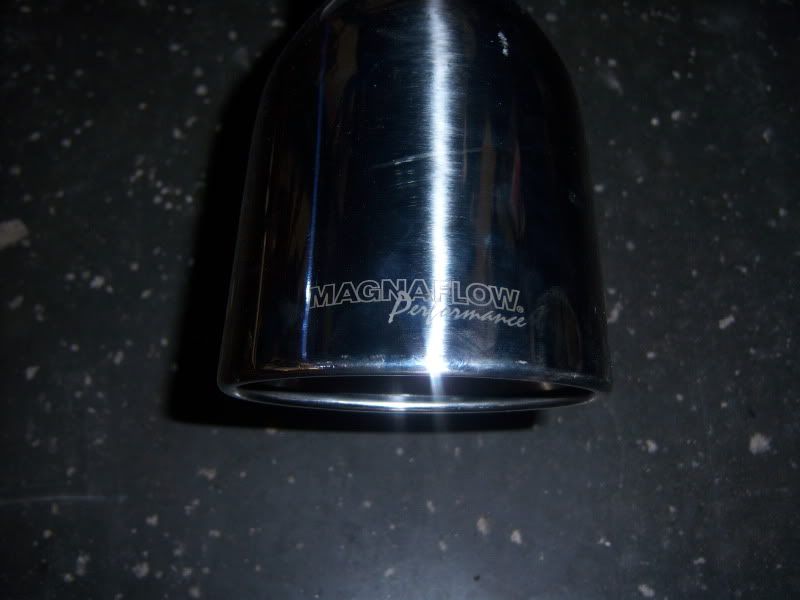 Here's some pics of Kerry and Owen hard at work on the exhaust, while Owen shows us his BETTER side. *I promise I was only trying to get pics of the exhaust, LOL*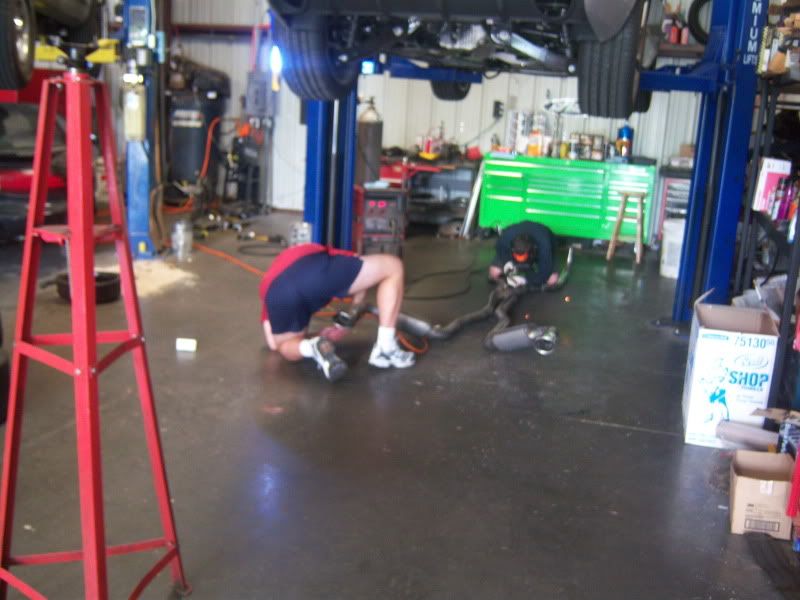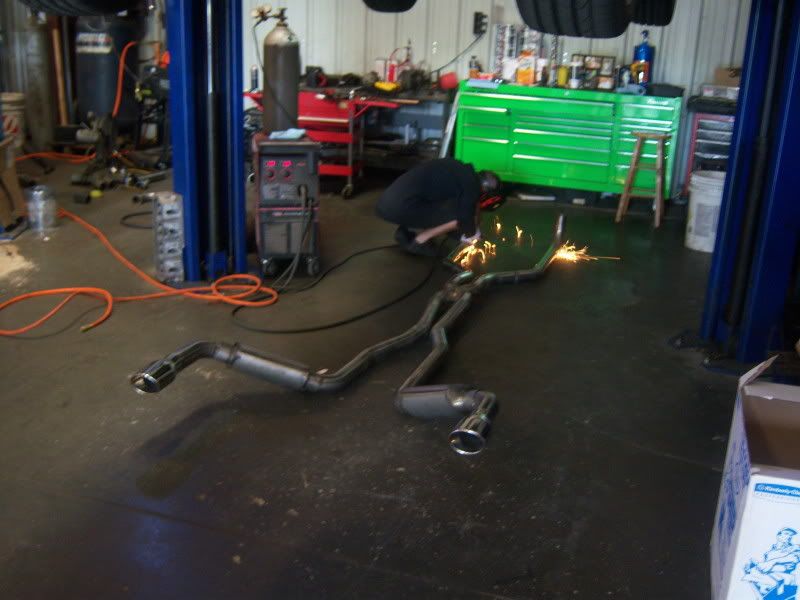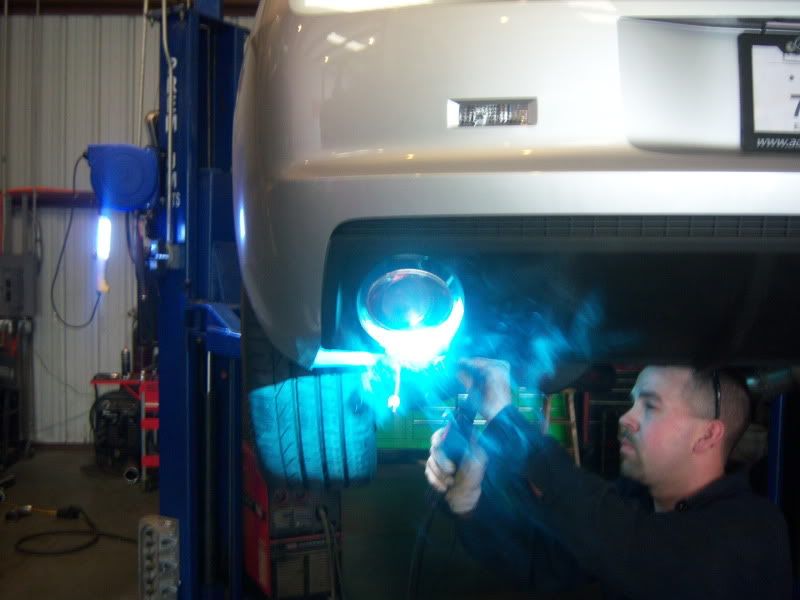 The finished product turned out nicely
Still, this wasn't enough to break any records. That brings us to the Cold Fusion Nitrous wet kit that was added to the car, spraying a 200 shot, and running a seperate fuel tank under the hood for C-16 race fuel.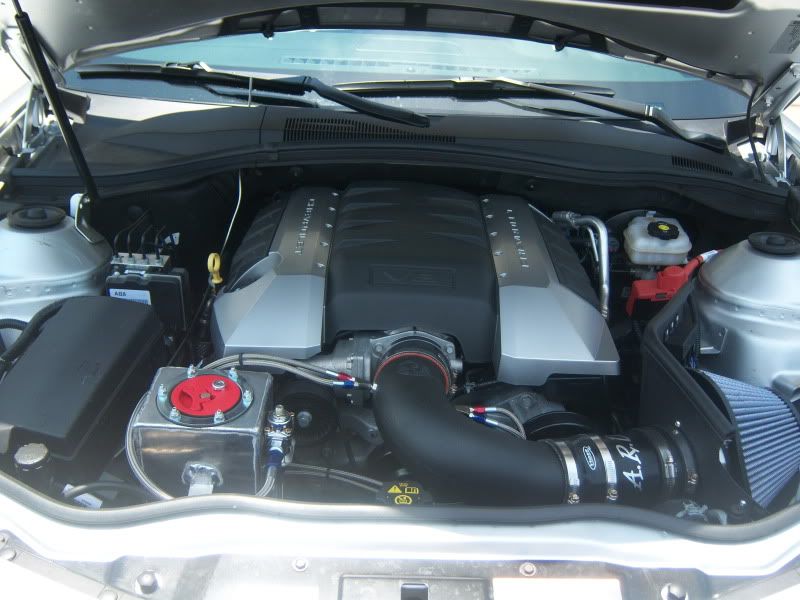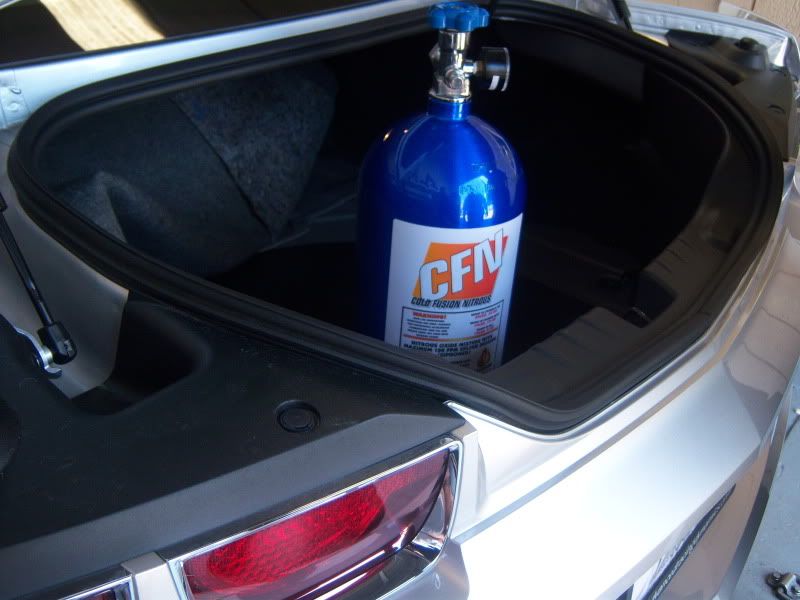 The Camaro made an impressive 586hp on spray with this setup.
Initially, when the car was first sprayed on the dyno during a tuning session, they were having problems getting the window switch to work. Due to the fact that we were running short on time, and had to be at the track in a couple of hours, it was decided just to bypass the window switch and just let it spray through the gears.
It turned out that even though this was the only option available at the time, it wasn't a good one because the 6 speed auto just wasn't working right with the nitrous spraying during the shifts, and Owen's best time at Sealy was a 12.36, hardly close to beating the record.
Fast forward through this last week, the problems with the window switch were figured out, and Owen ran a 11.549 @ 120.6mph at Houston Raceway Park in Baytown on June 5, 2009, topping the Supercharged Hennessey Camaro's current record of 11.63. These are very impressive numbers for the amount of modifications done to this VERY streetable car, and we at LSXN congratulate Owen and his team for their hard work that was put into this car