It doesn't matter what brand coils are installed on your 5th Gen the pocedure for Bush Timing and Alignment are the same. Any shop should be able to do both the bush timing and alignment. Print off these instructions and take them with you to the shop. Some shops won't want to be bothered. It is good you find out at the front end. Other shops will be happy to follow the instructions and will just charge for the additional time. Make sure you tell them that you want hard copies of the before and after numbers.
Bush Timing
Step 1.
Lift the car on a two post lift and raise it.
Step 2.
Loosen the following bolts/nuts:
Front:
---Inner Control Arm Bushing
---Inner Radius Rod
Rear:
---Trailing Arm Bushings (both ends)
---Toe Rod Bushings (both ends)
---Lower Control Arm Bushings (Inner)
---Upper Control Arm Bushings (Rearward)
---Lower Strut Bushings
Step 3.
Lower the car and drive it around the parking lot
SLOWLY
and on to the alignment lift.
Step 4.
With the weight of the car on the wheels tighten all of the nuts/bolts to spec.
Step 5.
Align the car at the new ride height.
Alignment
Front and Rear Bolt Torque Values
NOTE: Torque specifications that read XX torque value and XX degrees are usually TTY and require replacement of the bolt, nut or both. If replacement parts are not available from GM the minimum acceptable torque will be those values stated along with a liberal application of a thread locker i.e. LocTite.
Camaro FE4/5/6 (ZL1) Rear Suspension front the rear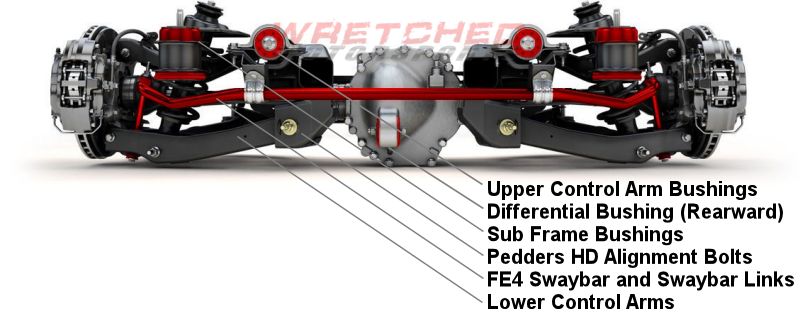 Camaro FE3 Rear Suspension from the right rear
Below you can see the FE3 style rear sway bar that mounts inboard on the control arms.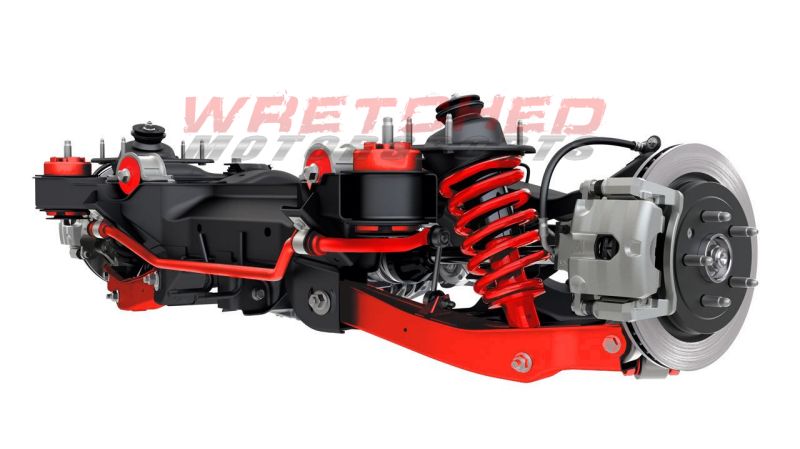 Camaro FE3 Rear Suspension from the front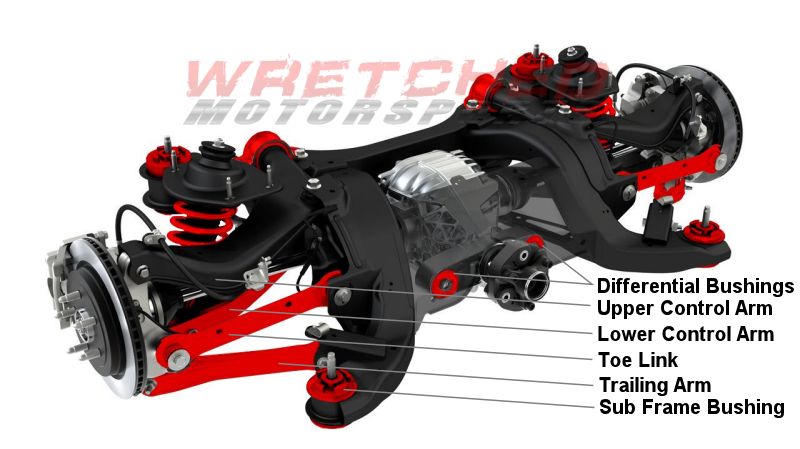 Camaro Front Suspension from the front.