UPDATE: REVISED INSTALLATION PICTURES
I recently switched from RX to Elite catch can. Nothing was bad or wrong with the RX-it caught oil and worked great. I just preferred Elite's drain method of unscrewing the bottom and was willing to pay more for it. With the oil that I've seen, I cannot imagine waiting until the next oil change before draining. Both cans seem to be well-made and customer service from both companies are excellent. I believe the difference with RX is that they have check valves, more color options, forced induction support, and the drain tube.
The Elite can is smaller but feels a bit heavier. I went with electroless nickel fittings over the brass fittings. I like silver better and did not want chrome. I thought the texture of the can was cool. The logo is laser-etched. It looks like a piece of art. The can comes with 4 idiot-proof hose clamps for people like me. Extra catch can hose would be nice but it's not that expensive at the store. Installation diagram is easy to understand.
Pictured is the
prototype
bracket for the LFX. It is installed on the engine cover mount. If the bracket is installed the other way, the engine cover will hit the can. The bracket will not fit underneath the engine cover mount, only on top. The LLT "L" bracket does not work because the radiator shroud is different for 2012. You could install the Elite can where most RX V6 cans are usually mounted but the higher location provides easier access and feels more secure. You'll need two L-shaped fittings. The top fitting is turned to the left and the side fitting is turned slightly up. The PCV line is moved to the left for hose test-fitment. I then tucked the PCV line slightly under the engine cover. You will want to keep checking clearance with your engine cover before making any final cuts to the hoses or PCV lines.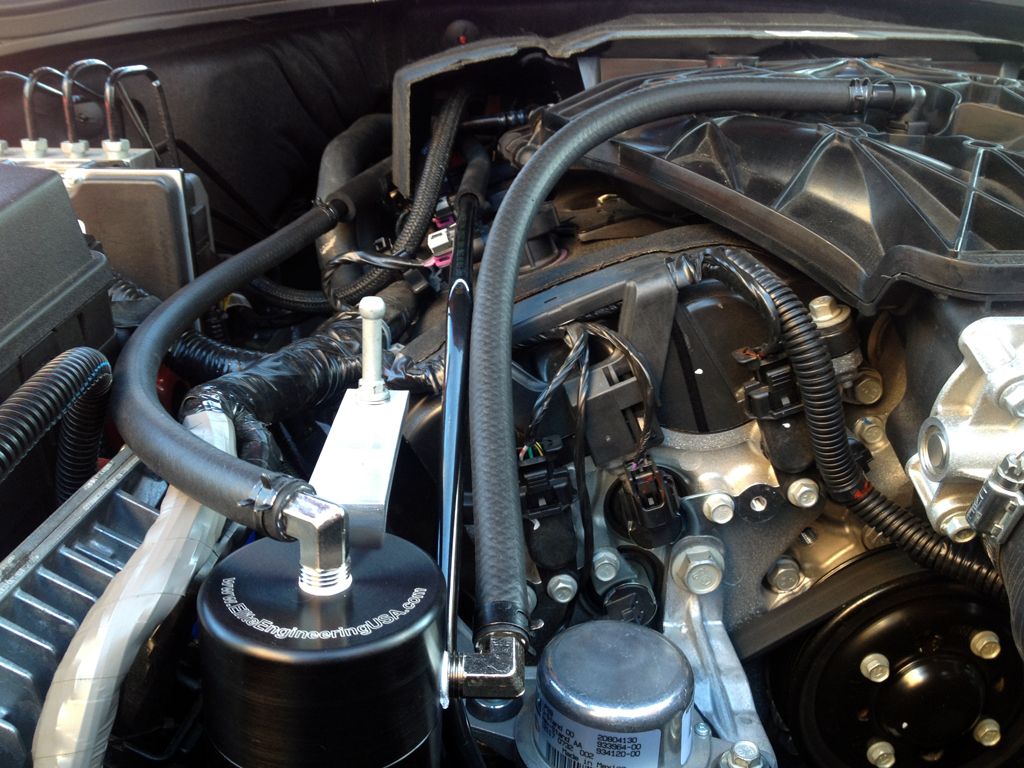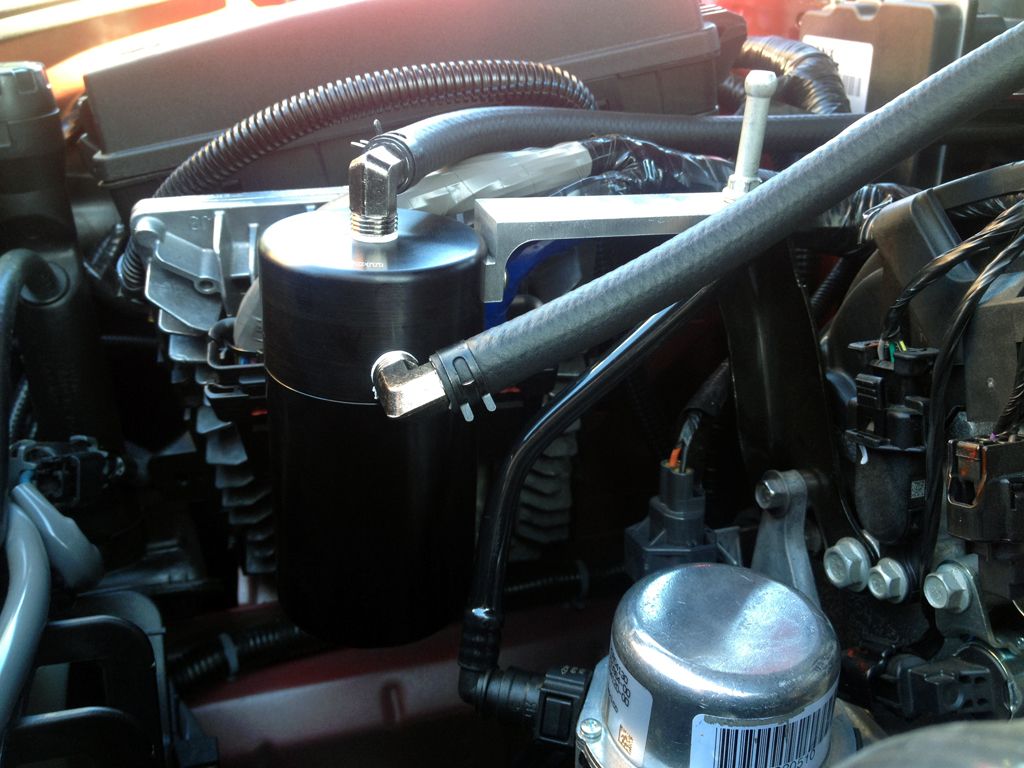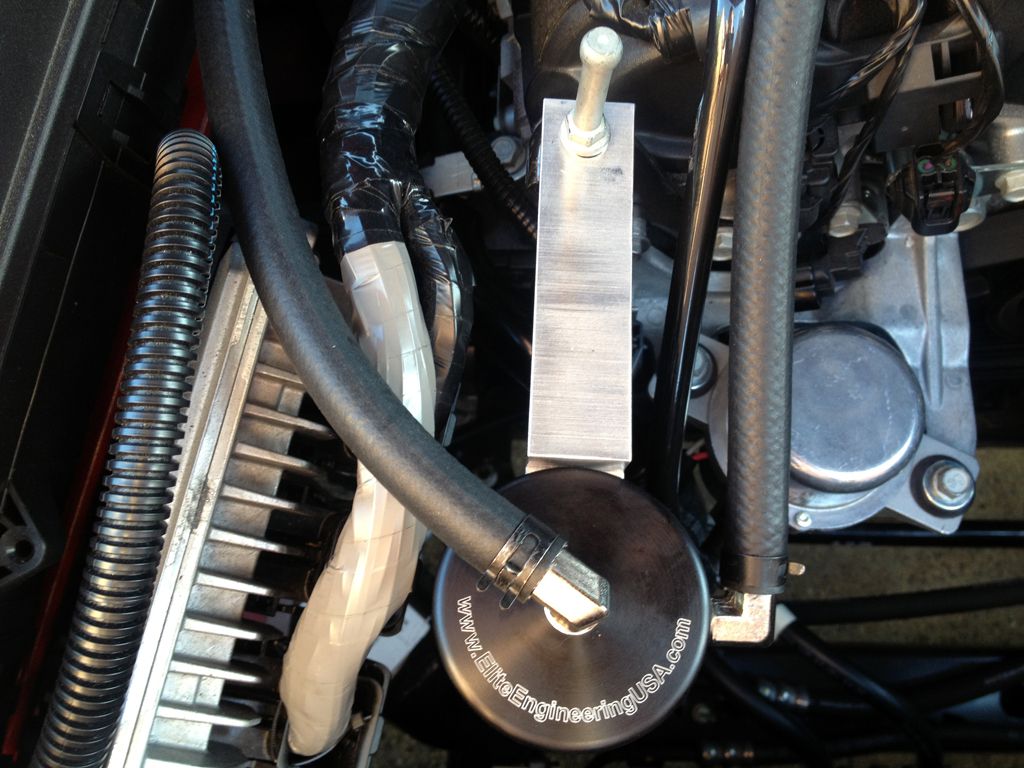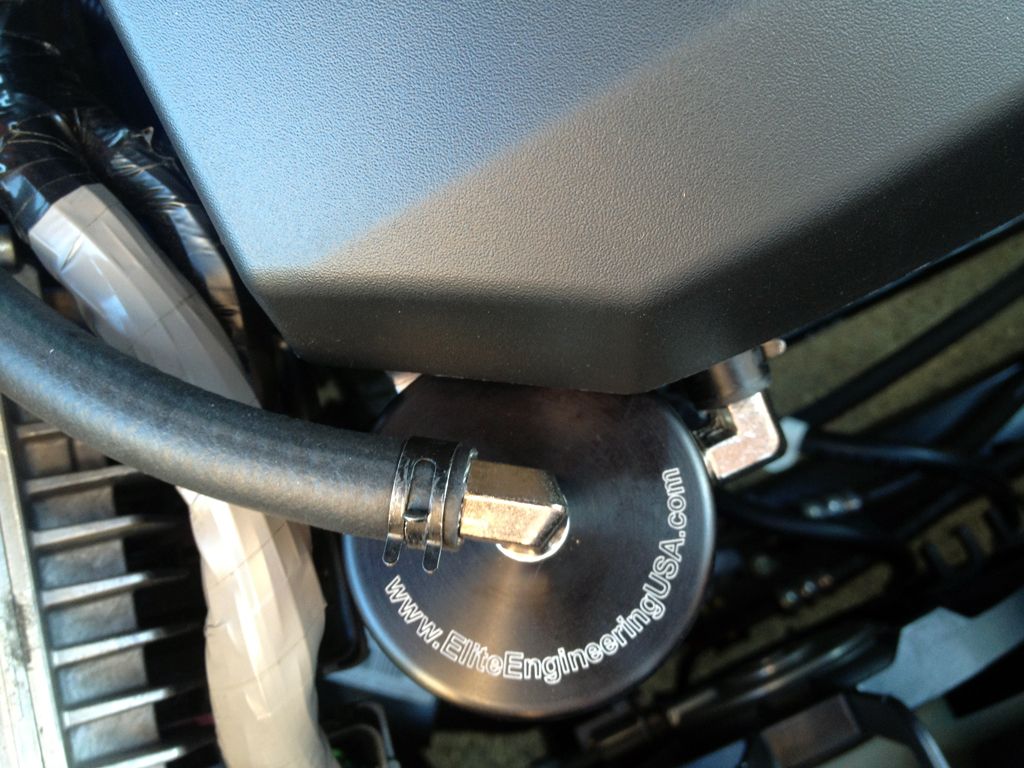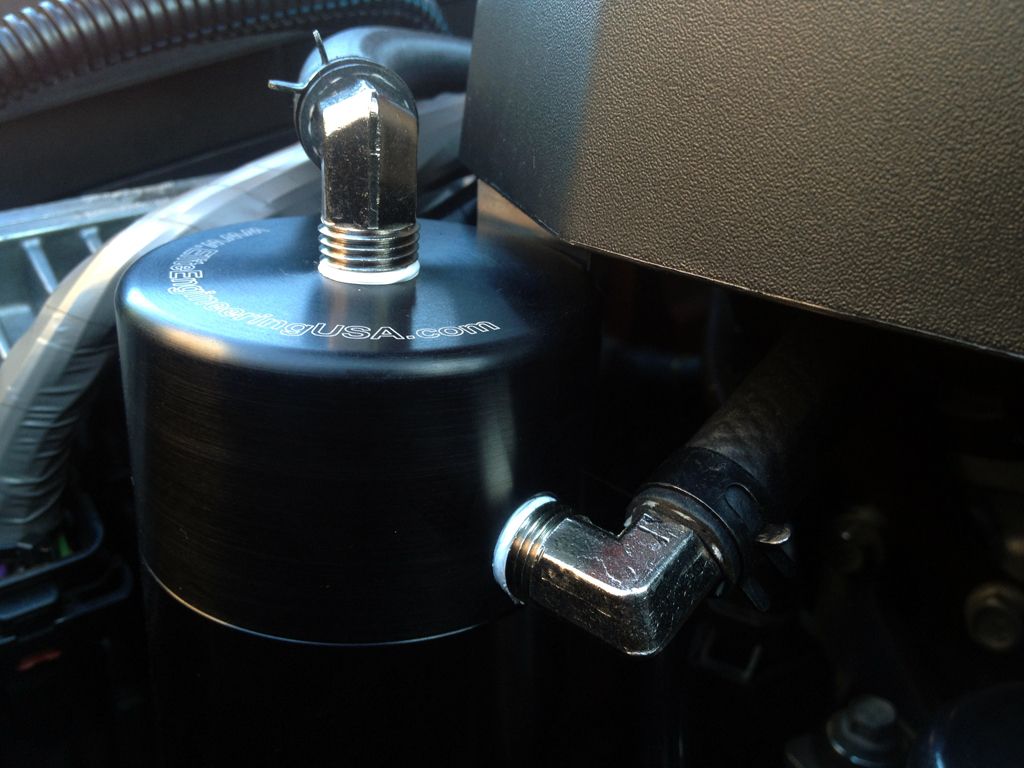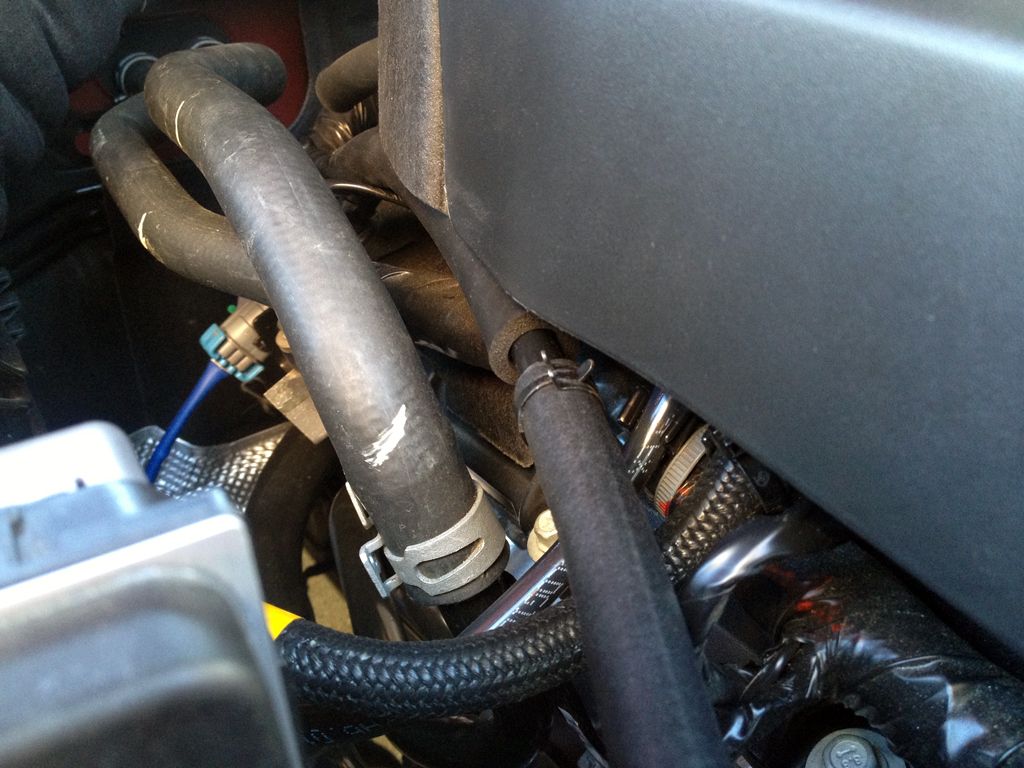 (You can tuck the tube back under the cover but will probably need to be zip-tied to the other tube to stay in place.)