I was excited to get started!
I painted the engine cover and added some SS hardware.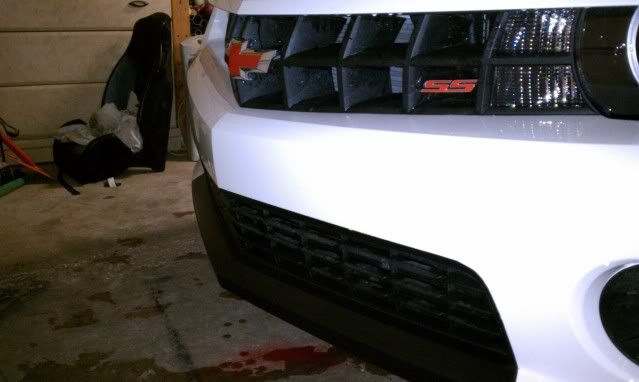 I hit the bowties with some bright red rustoleum.
Throw on some plastidip, and we are looking good!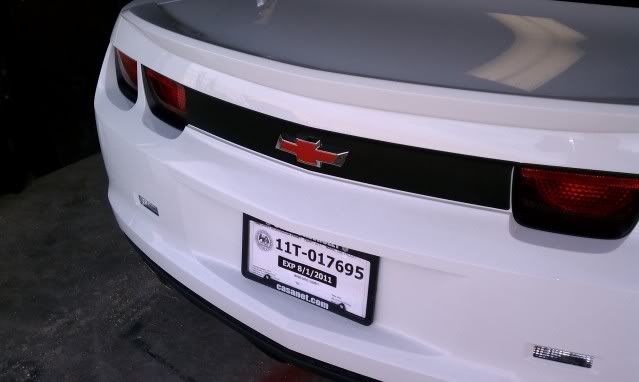 Don't forget the back.
Next up....Interior!
First I covered the panels with red fabric. It looked great, but started to sag. I tried again with red plastic paint. Done!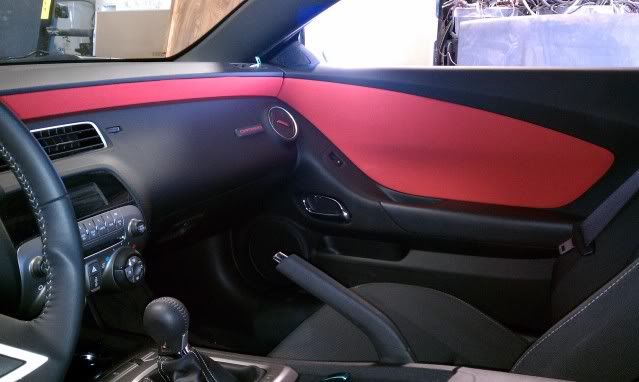 For the next year, it went through a few changes on the outside. Nothing permanant.
Installing scanner and painting the grille white.
Adding red pinstripe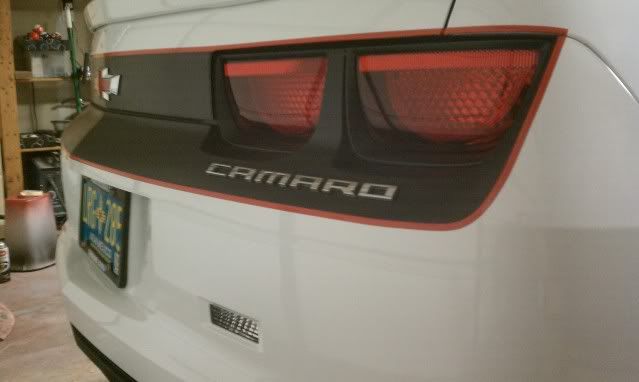 letting my daughters play with the plastidip!
Ragtop?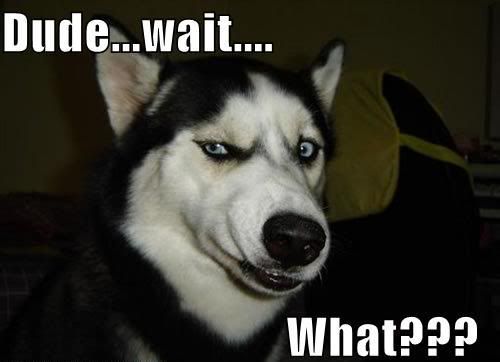 Bored?
Take a trip to Vegas!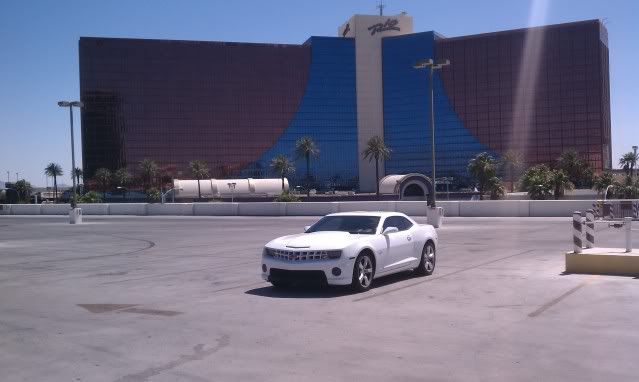 Ok, back to the "changing".
After owning the car for about a year and a half, I got a wild hair and traded it off for......a 13 Sonic Turbo. Awesome, huh?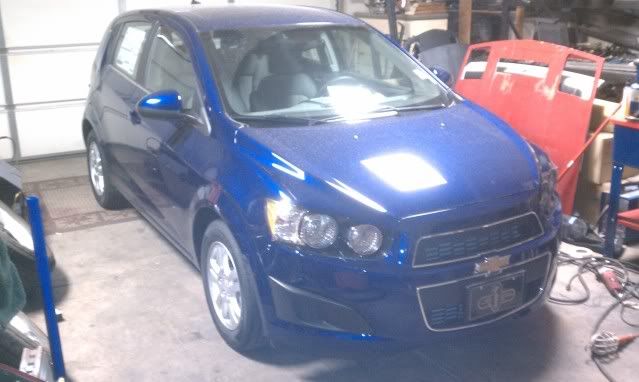 This was the last time I though I would drive the SS..trading it in day.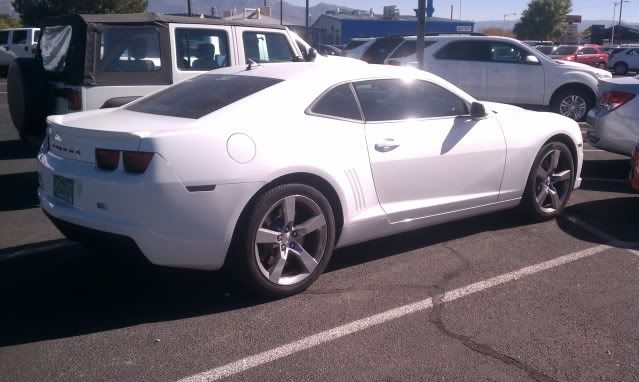 After a few weeks of driving the Sonic, I thought I could make this as cool as the Camaro. There are tunes, and add ons around, but it's still a 1.4L. Quick is relative to what is around you. It was a decent car, and looked pretty spiffy. Did it turn heads at gas stations? Sure! Usually to ask me why I was driving something like that. I guess I look like a muscle car kinda guy?
Anyone that knew me always asked. "What happened to that sweet Camaro?"
Me - "I traded it in"
"For THAT!"
Me - [Looking down]
I missed my car.
I figured in a year or so, I could trade out. Or maybe I could take a hit, and trade the Sonic for an LS, or maybe an LT!
Driving to work one morning, I got off the freeway one exit early, just to take a peek at the Chevy dealer.
Guess what was on the corner, spinning around like it was looking for something?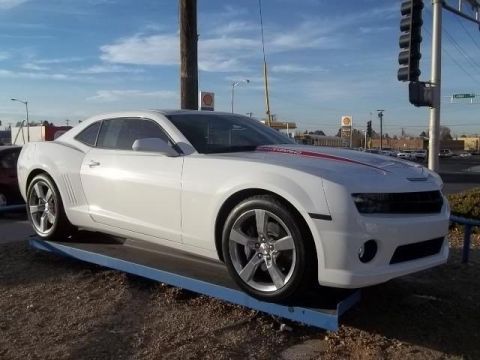 It was all cleaned up, with a new set of BFG's and some nice hood spears.
I had to have it!
Went back and traded in the Sonic. Hadn't even made a payment or put the plates on it yet.
Insurance company, Bank, neighbors, friends, could not figure out what happened. Did I loan it someone, Did I wreck it? Why was it gone, and now it is not?
Why would you finance another car with the same VIN? Lost of odd questions getting this hammered out.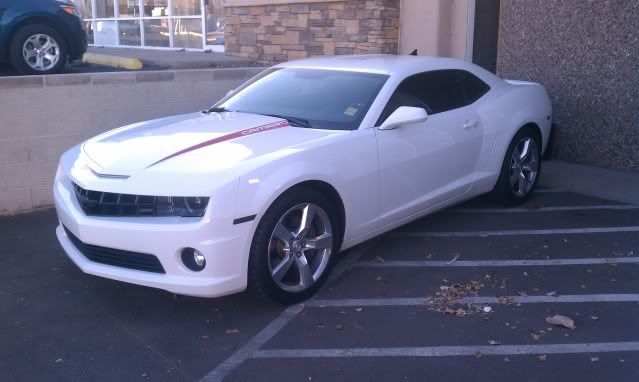 Back in my possession.
I chopped the mufflers off and started planning again.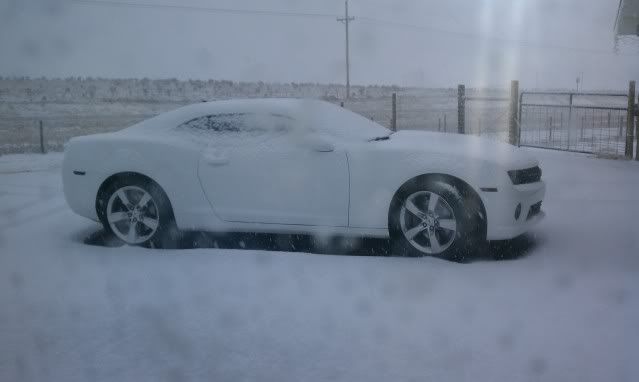 Then it got cold again....I don't like snow.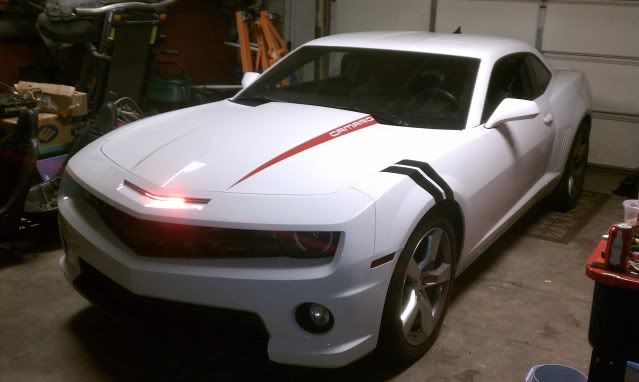 Adding my fender stripes back on. Driver's side this time.
I'll be adding to this all the mods I have done, and hopefully continuing on for a long time.