Time to start a new Journal.
Traded in my 2010 1SS/RS on 24 January for a 2013 2SS RS 1LE with NPP and Nav.
Completed mods:
Skip Shift Eliminator
Black Gorrilla Locks
SIM Fuse Box Cover
SIM/Matte Strut Tower Brace
NPP Fuse pull.
Tint
1LE Badges
Fender Hashes
JBA High Flow Cats
Planned mods:
ZL1 Rockers
ZL1 Splash Guards
Intake - not decided which way to go yet.
Miscellaneous blackouts
Here is me going through the walk through at pickup: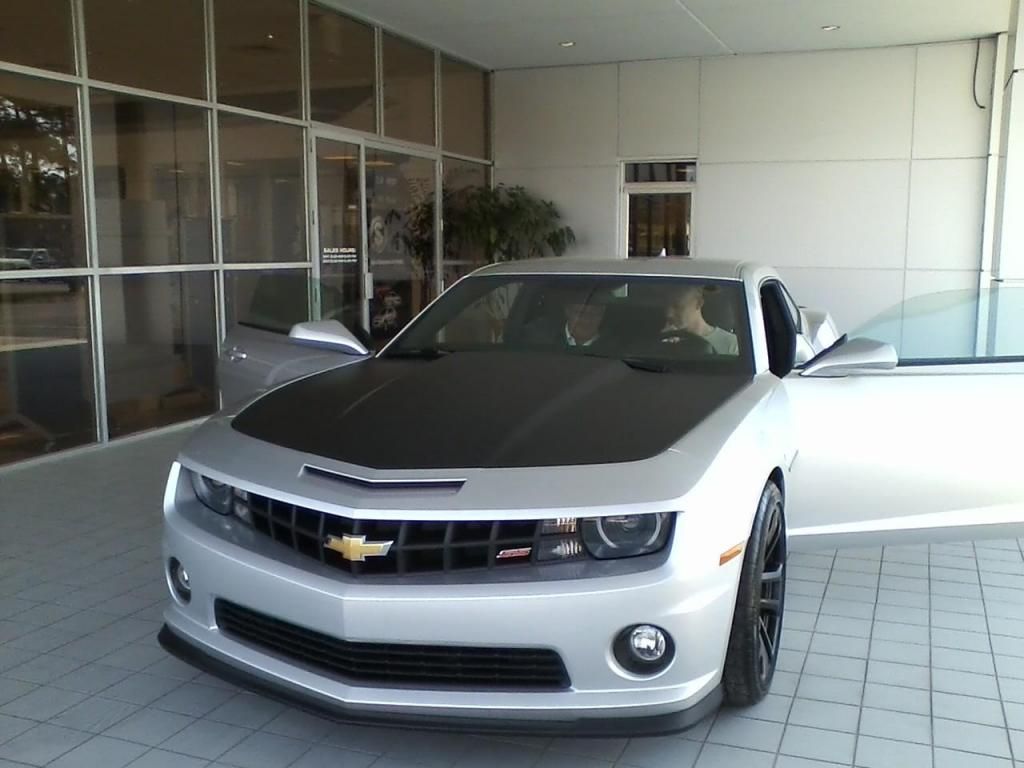 Here she is after getting her home. Stripped, clayed and waxed: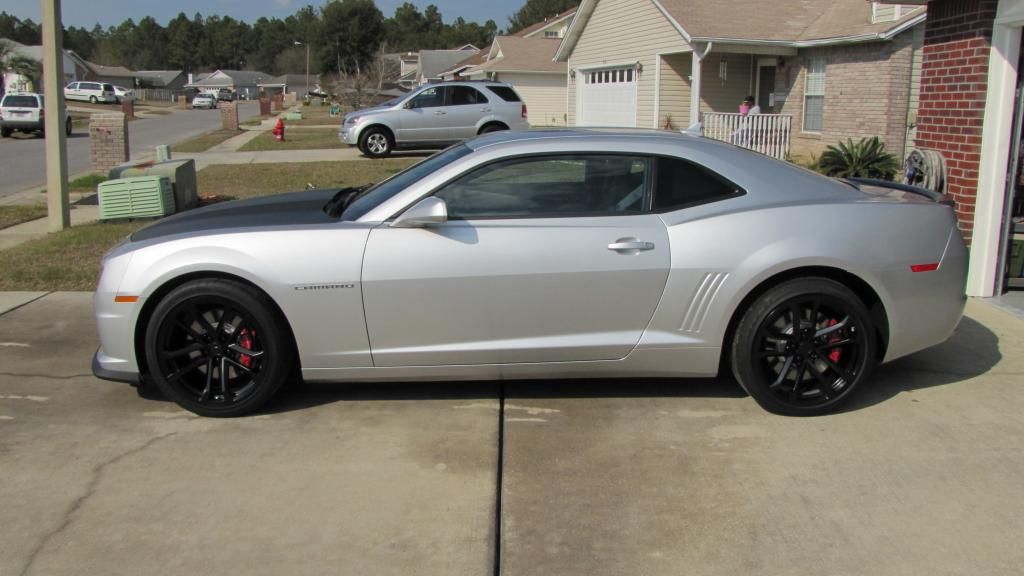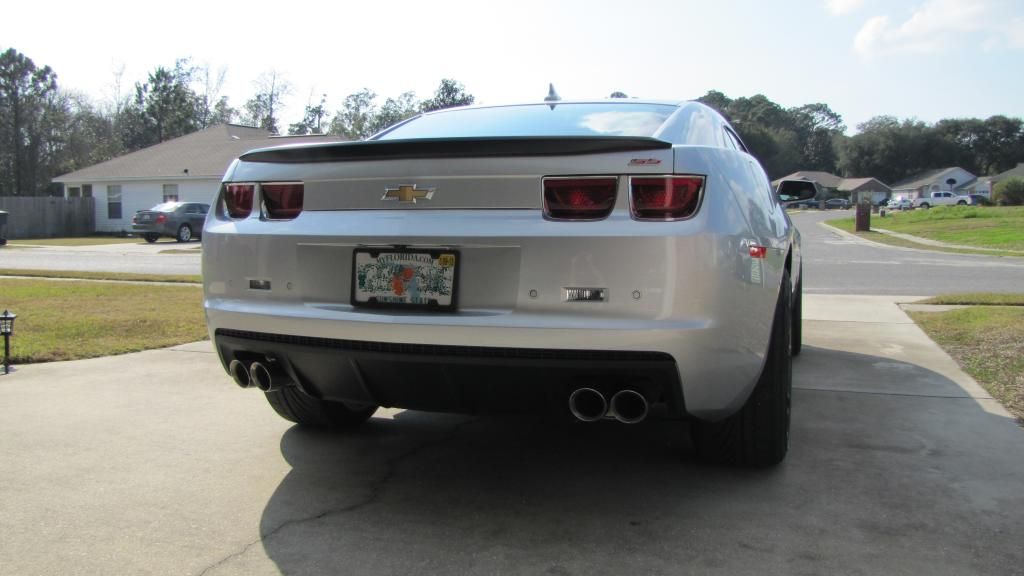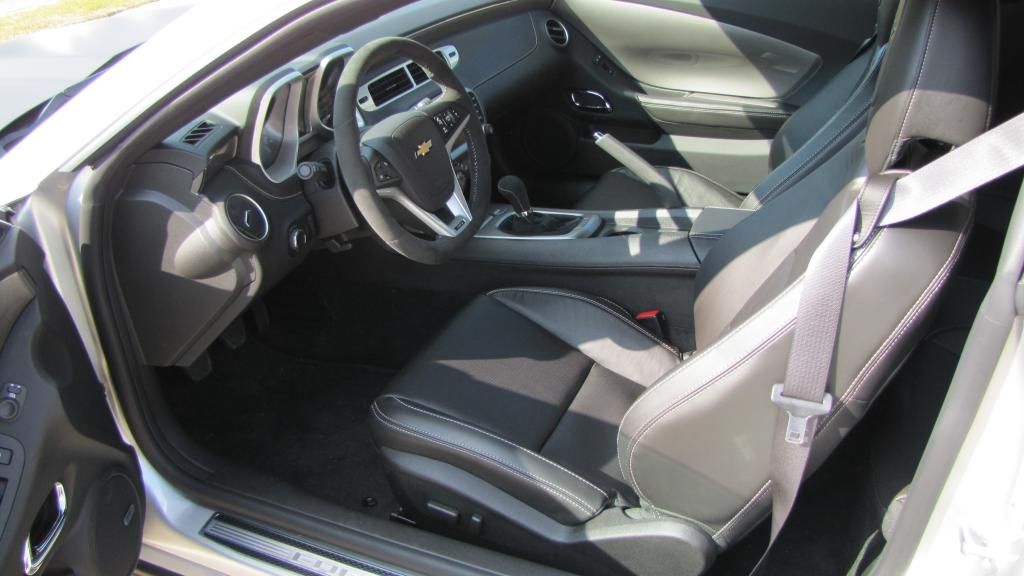 After getting it cleaned up I started some blackout. Tinted the side
markers, blacked out the CAMARO script and the tail light bezels: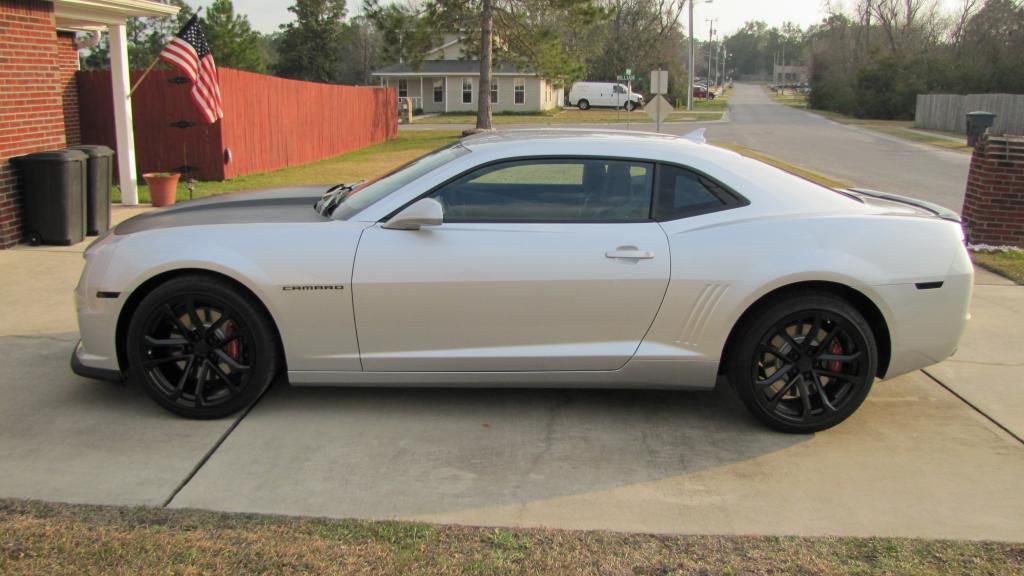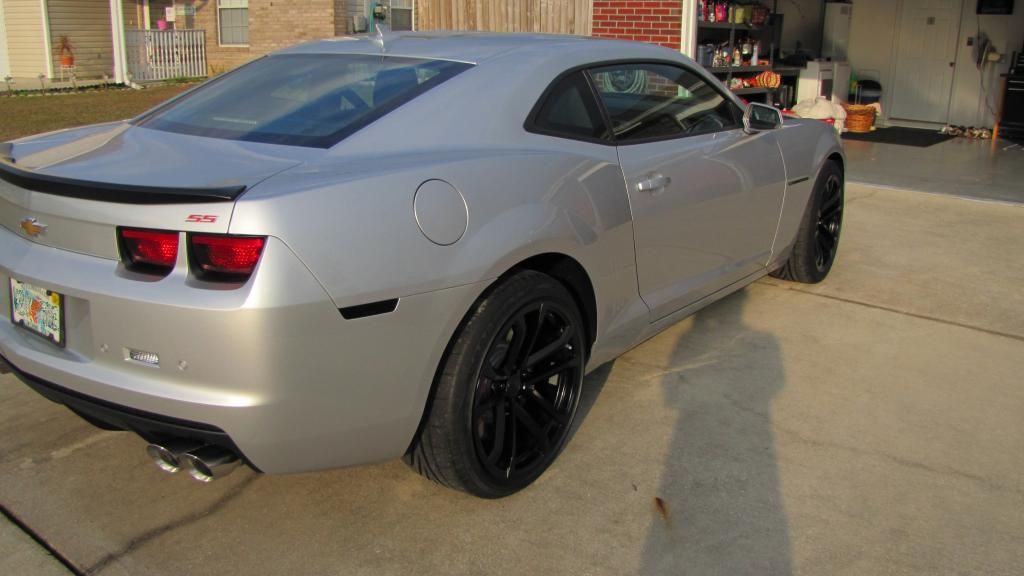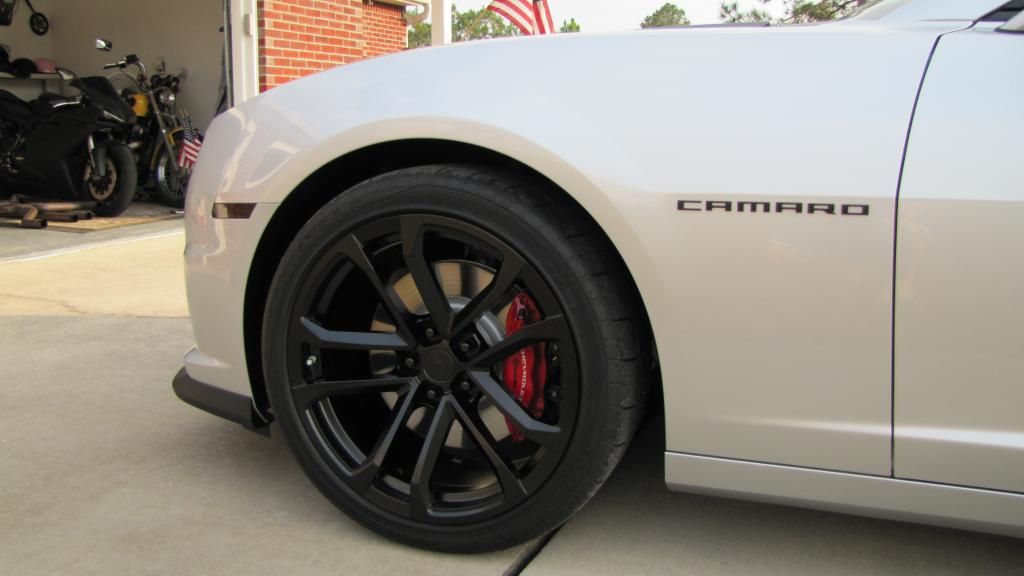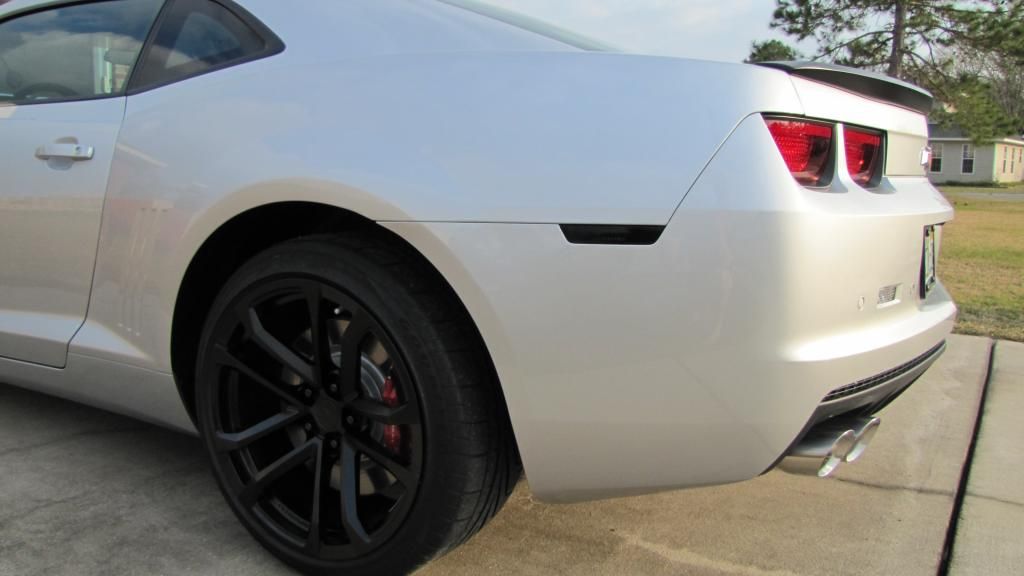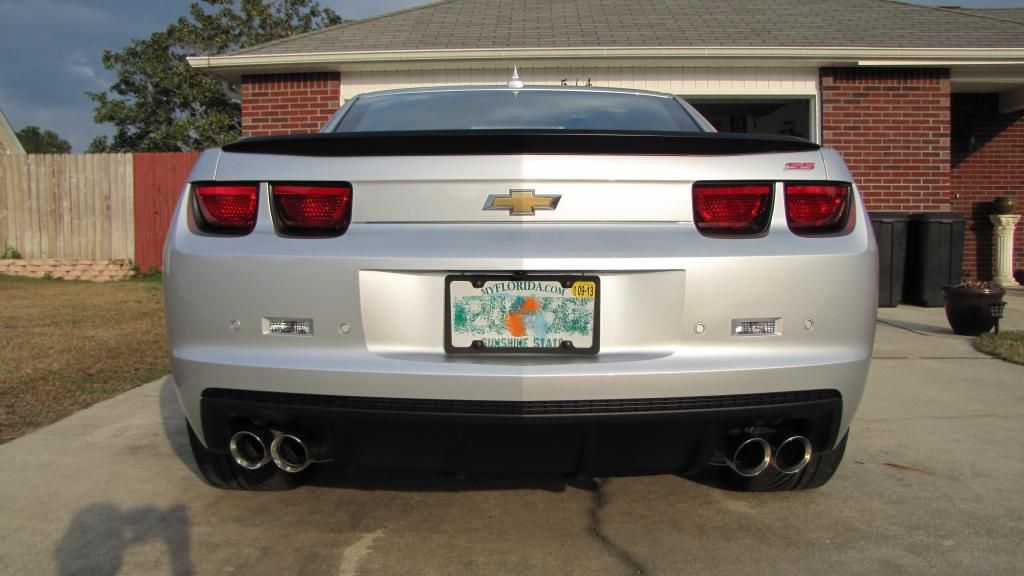 Over this past weekend I pulled the fuse box cover and strut tower brace. They both recieved a SIM paint job: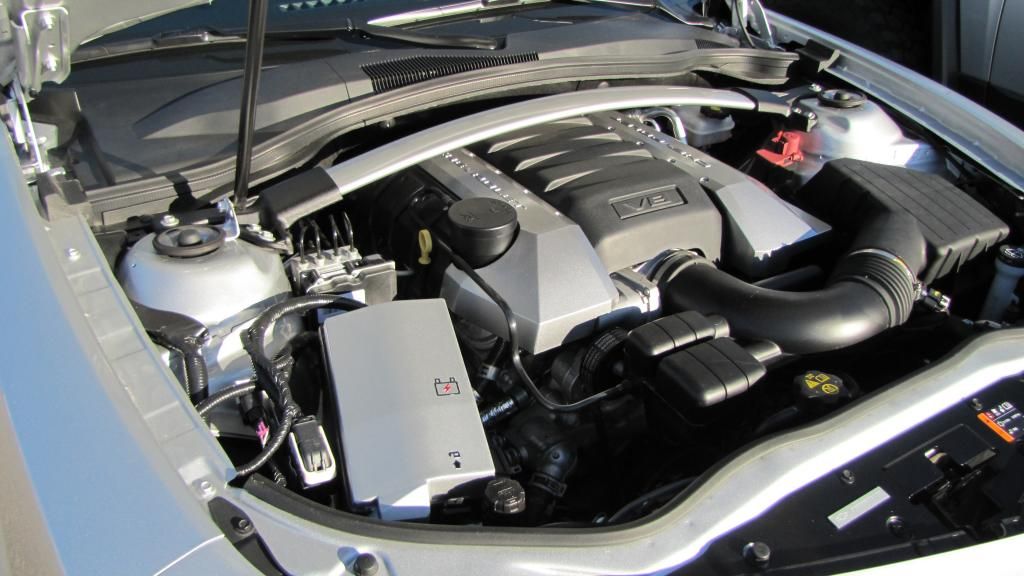 More to come!
(and yes, the trade up from a 10 1SS to a 13 2SS 1LE was COMPLETELY worth it)

UPDATE 16 Feb 13:
Finally got some sun to snap a few pics.
Got the 1LE badges on.
Finished up the Strut Tower Brace.
Blacked out the Bow Ties and the Fuel Door.
Cut up some 3M 1080 Vinyl and applied some Fender Hashes.
Got the windows done with some "medium" tint.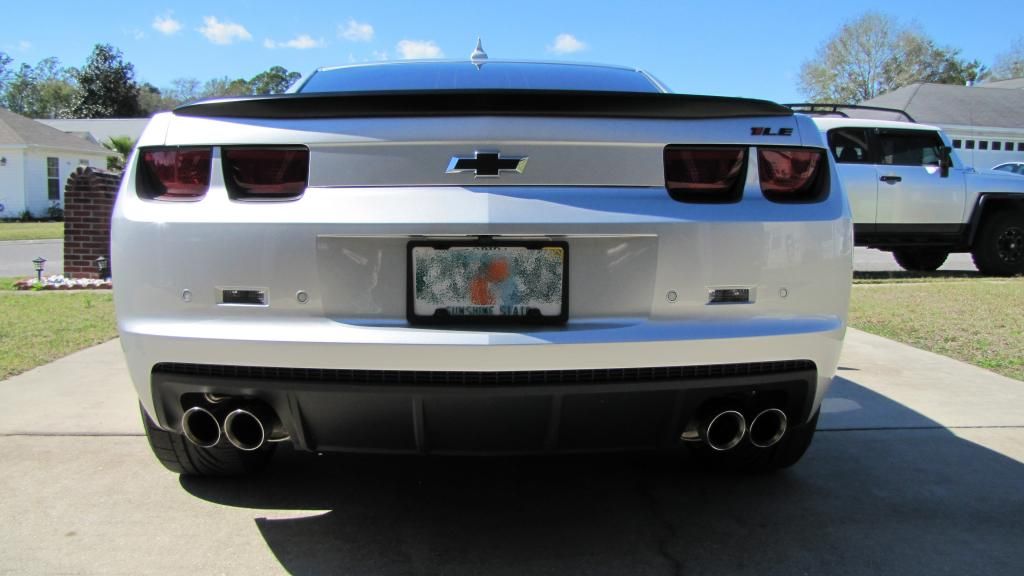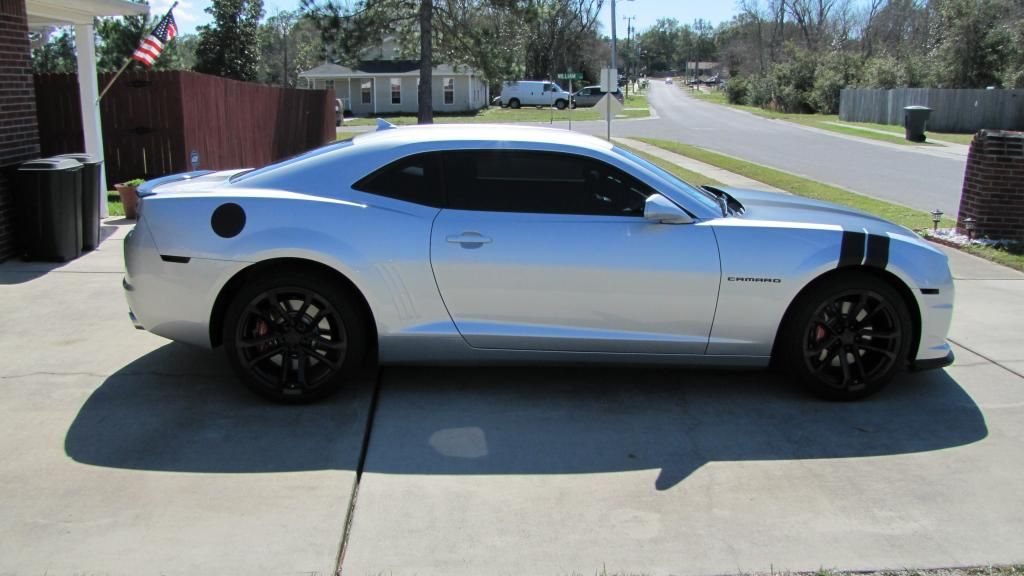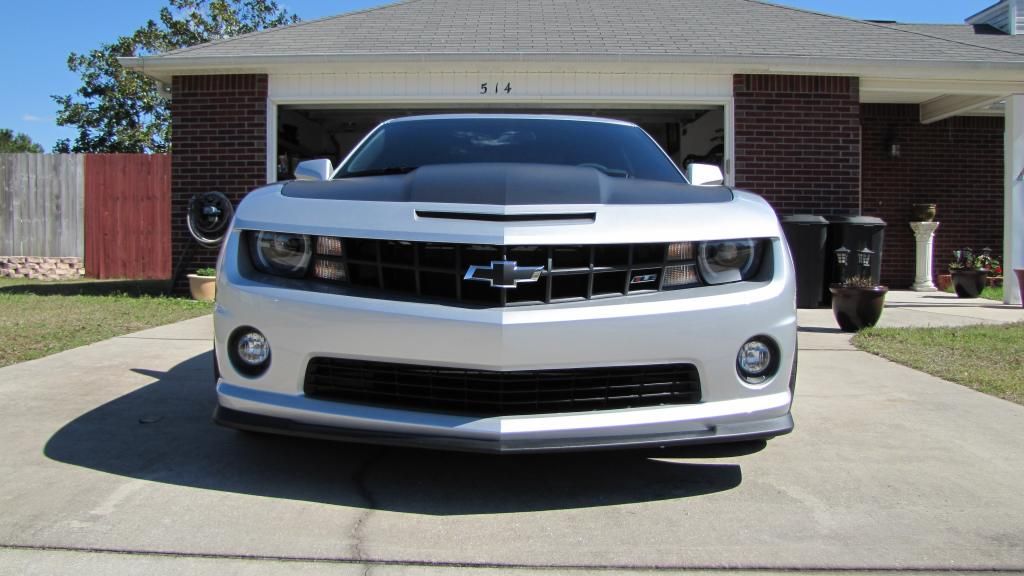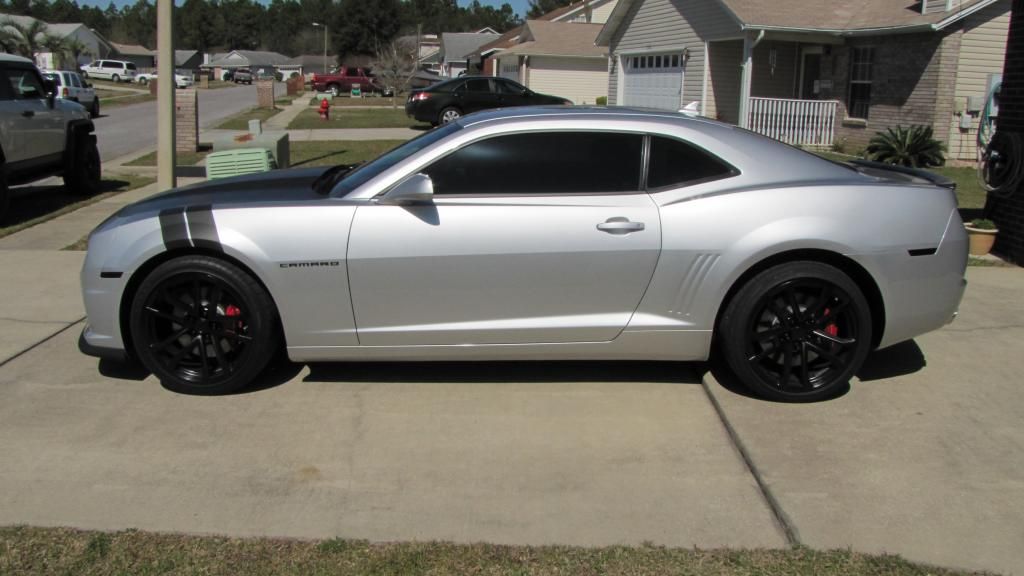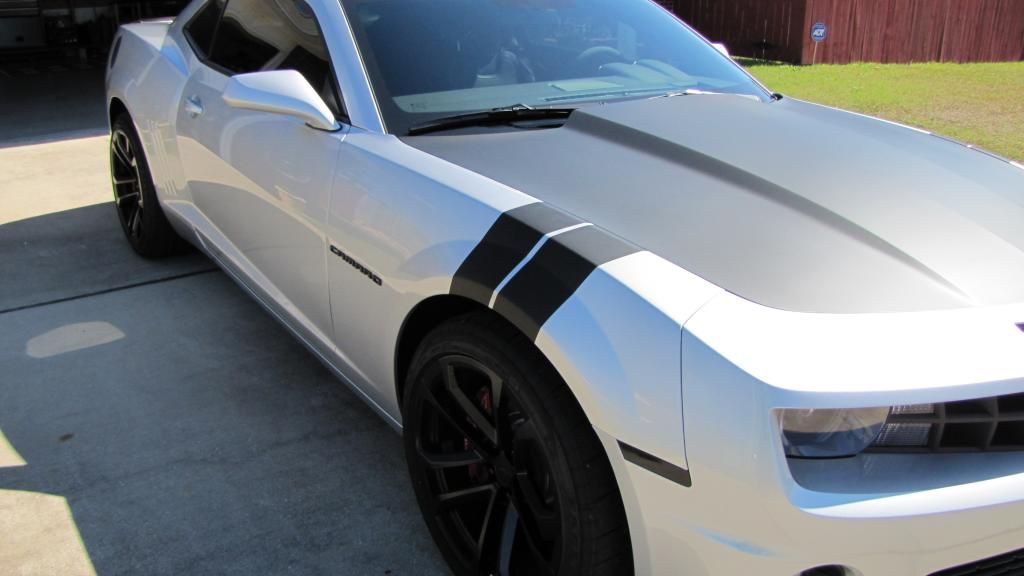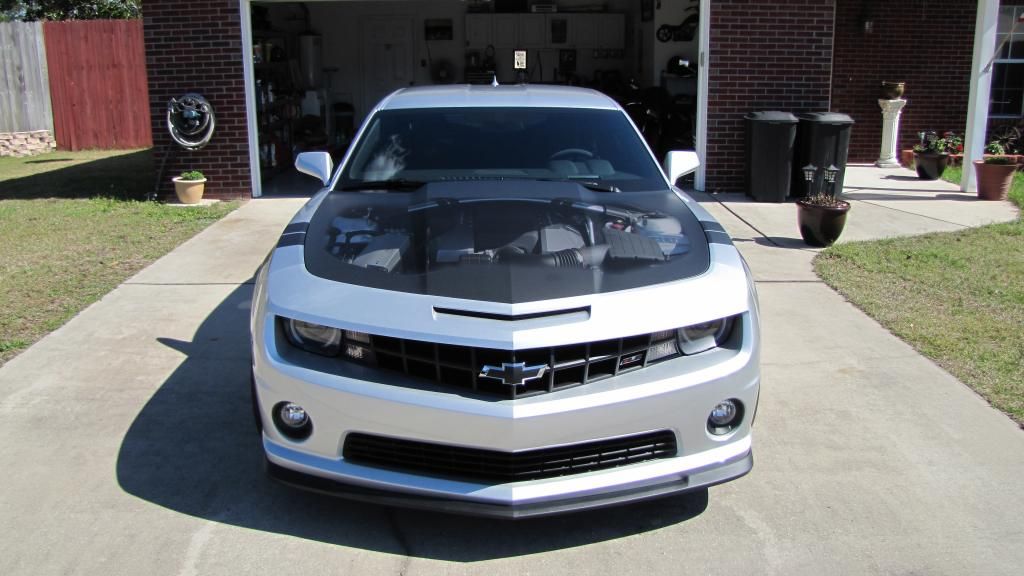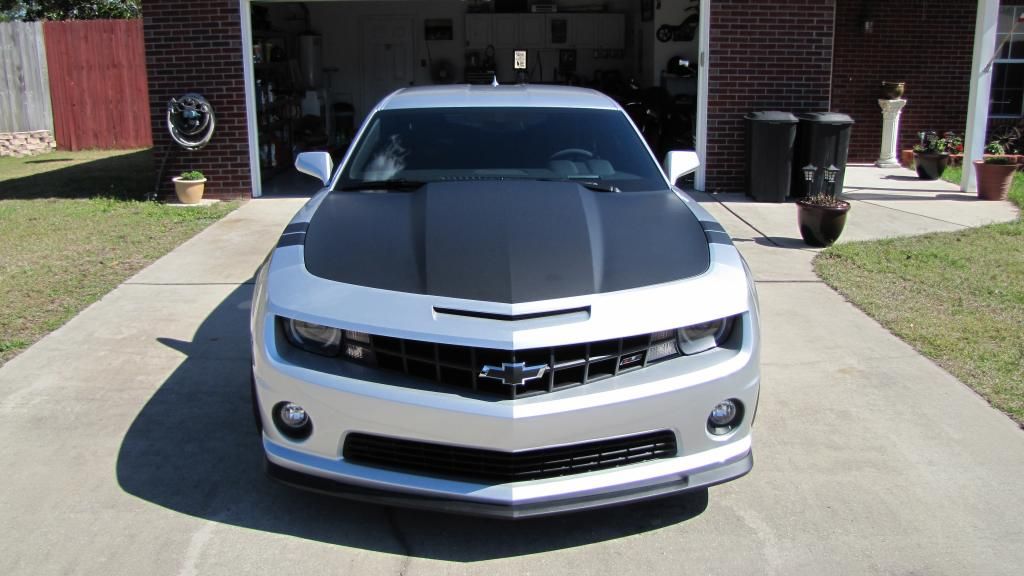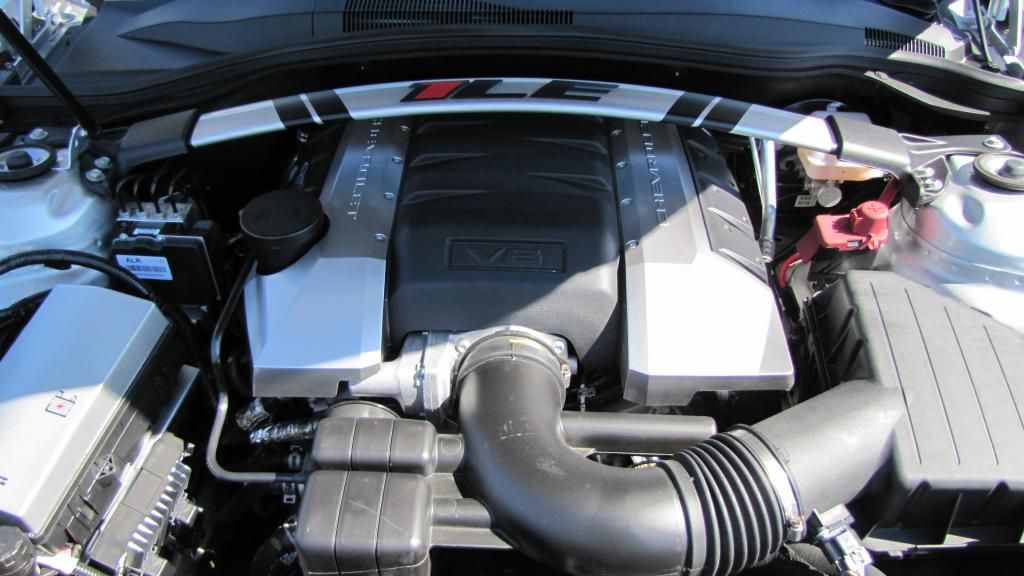 ** 7 March 2013 ** UPDATE **
Installed some JBA High Flow Cats. Sound is great. Haven't been on a dyno so I can only say that it feels like it picked up some power.