Hey guys,
The title is not like what it sounds lol. My car is back at Techco Superchargers for the R&D. The process is underway and soon it will be available. They just finished the corvette LS3 and now going to my Camaro. They are great systems and very cool guys. Now just cant wait now till its done!
What the supercharger is all about:
The Revolutionary design allows air to move through the supercharger quickly and efficiently, without significant heat buildup, and at the highest resulting airflow volume at low boost output. The performance result is maximized horsepower and torque output.
Key Features of The TECHCO Reverse-Revolution Twin Screw Supercharger™.
* Reverse-Revolution Twin Screw Compressor with Asymmetric Multi-Lobe Screws
* 3.0L / 180 cu. in. Displacement
* Font Induction with Integrated Bypass
* 10 Inch Long Intake Runners
* Dual Stage Intercooler System with Single-Pass Coolant Flow through the A-Frame (2) Intercoolers, Large Capacity Heat Exchanger, High Volume Intercooler Pump and Recovery Tank
* Open Element Cold Air Kit with High-Flow Air Filter, CNC Venturi and High Flow Inlet Tube
* Extruded Aluminum fuel Rails with upgraded fuel injectors where applicable
* Separate 8-Rib FEAD (Front End Accessory Drive) with Dampener
* Ultra-Light Weight Aluminum Construction
* Flash Programmer
-My car had some computer problems before, but finally worked it out. (GM replaced the ECM because it was faulty.) -
-Here is a link to there site:
http://www.techcointl.com/default.asp
Here is some pics of me dropping it off and doing some Baseline Dynos. (Dyno power was 380rwhp and 385 torque on a Dynojet) Pretty impressive numbers!
What the system looks like on a challenger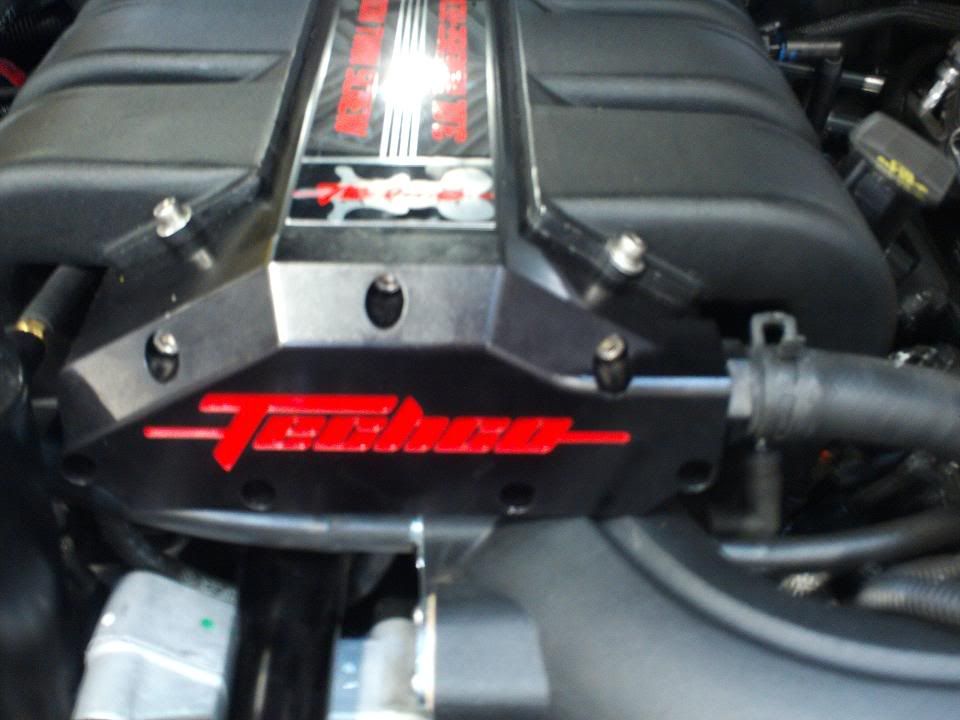 My Motor without the cover on
My car on the dyno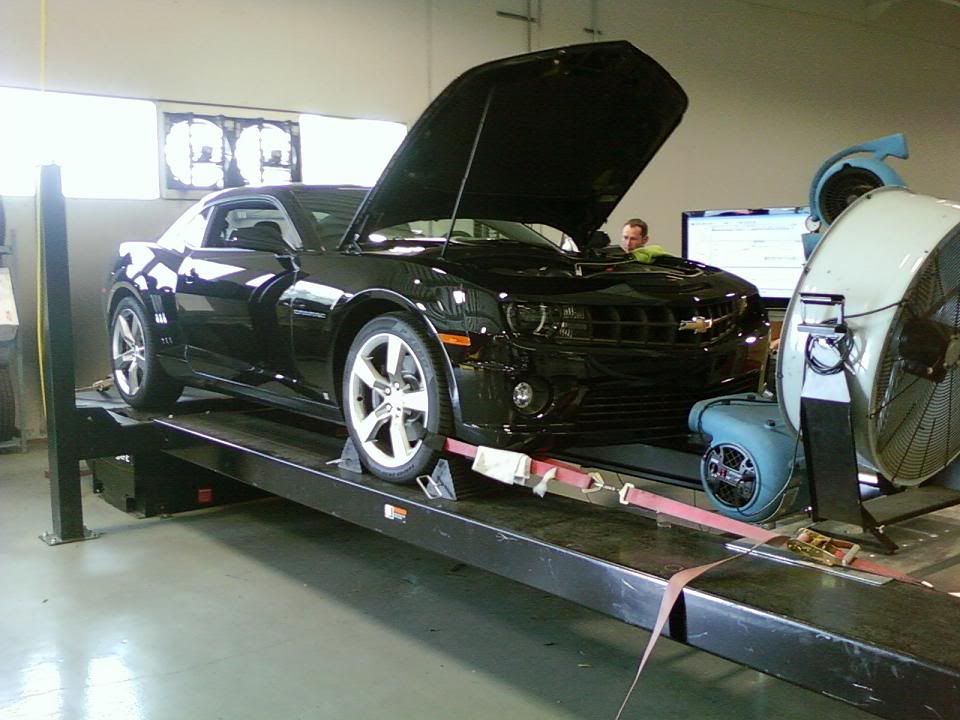 Dyno #s