Quote:
Originally Posted by
blazzin1
Yes, but that part number (534-211) is an "Optional Accessory", so it will ordered separately from the fuel rails.
Do you have a picture of that? I'm just curious myself.
OP what you're lacking is a fitting to get you back to the aluminum fuel line (near the frame rail). Not sure what 534-211 includes or is but essentially what you need is something like
this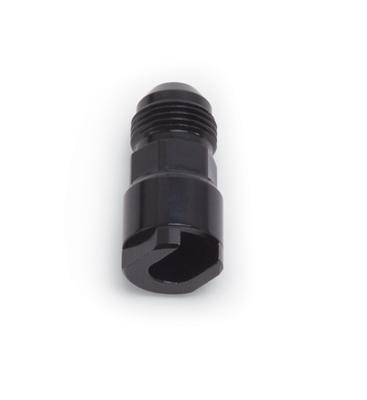 The bottom 'U' shape unscrews. You slip that under the bottom of the lip on the factory fuel line, slip the threaded part over, and tighten. Now you have a -6 fitting to screw your -6 straight fitting on to from the other kit.