**Looking to sell locally if possible (Denver, CO area)**
This set of wheels/tires had just less than 40 miles on them when I brought my 2012 SS home last March. Perfect condition, no wear or rash.
I will sell them basically for the price of a replacement set of Pirelli's - $1000
I replaced them with a set of factory 21's, so I kept the center caps and lugnuts.
I will consider shipping them if you make all the arrangements
Also listed for sale on Craigslist:
http://denver.craigslist.org/pts/3672105033.html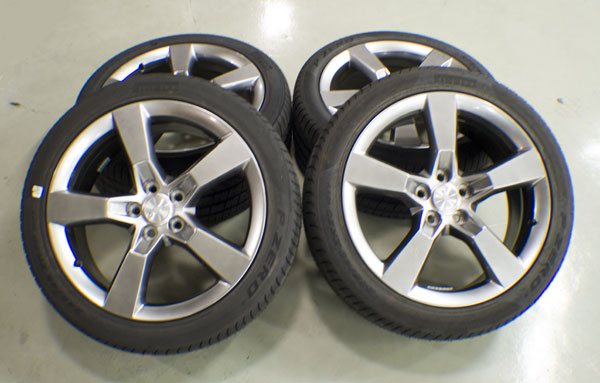 Thanks!
__________________

Insert More Interesting Signature Here

2012 Ashen Gray 2SS/RS Synergy Camaro
All stock (so far..)
1979 Camaro Z-28
Sub-frame off resto-mod, Holley Avenger EFI, 355 roller-cammed small-block, TH-400, Flowmaster exhaust