PM me offers ! paypal accepted..looking to switch the look back up...
since the beginning of winter I had some condensation issues with the outer lights only.. so while I had them off the car to dry them/seal them all with silicon at the seams, thats what prompted me to do this mod. This past week I have had some condensation on the lens again (still outer only), so instead of taking them out to reapply silicon on the edges, I am just going to take them off, and go back to stock RS with LEDs
Please note that no cutting was required... the only seam has a gasket, and I went around the factory silicon around the lens with my own on top of it.. Cant seem to find the exact spot
Parking lights only: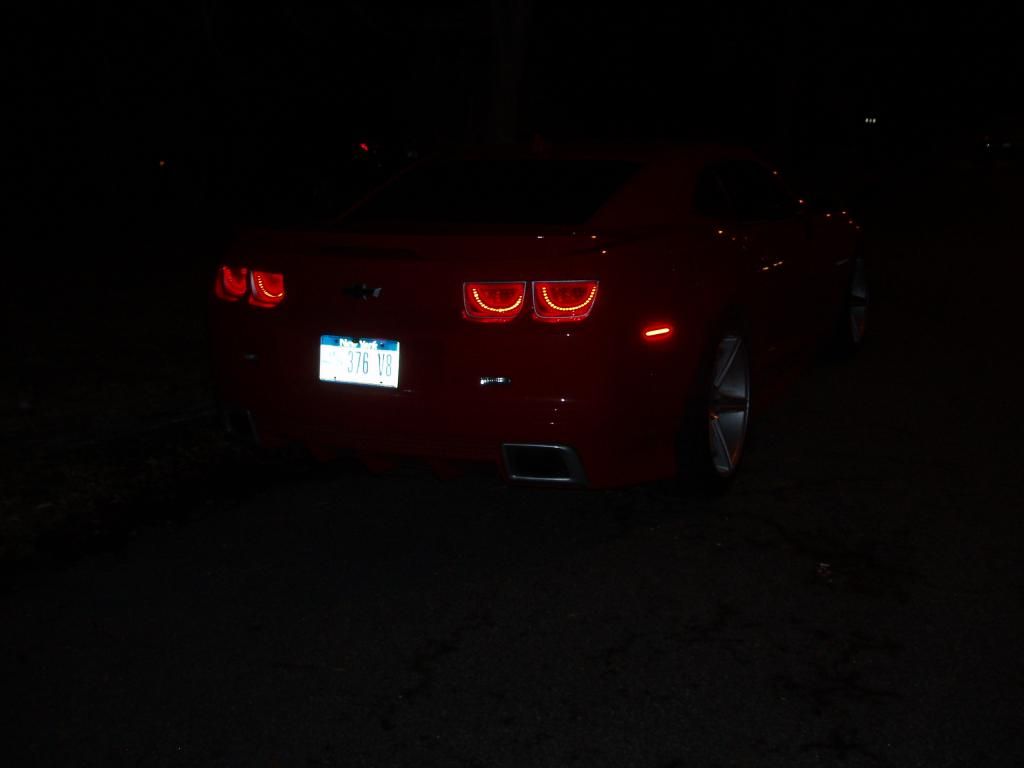 Now onto the videos... the afterburners arent showing up well in these due to so many variances in lighting, but you get the idea
Parking lights with hazards
Parking lights with turn signals
-----------UPDATE !-------------
So the day before I uninstalled to put in my new lights, a new problem arose. Im assuming due to the condensation in the outer light, it was causing 4 LEDs to remain on. Lights on or off, car on or off it stayed on. I uninstalled them. Everything is now off the car and ready to ship.
I am willing to sell them
as is
at a reduced price (make an offer).. Otherwise when I have some free time in a few weeks I will hook them up again to test. I believe once all condensation is removed, they will turn back off